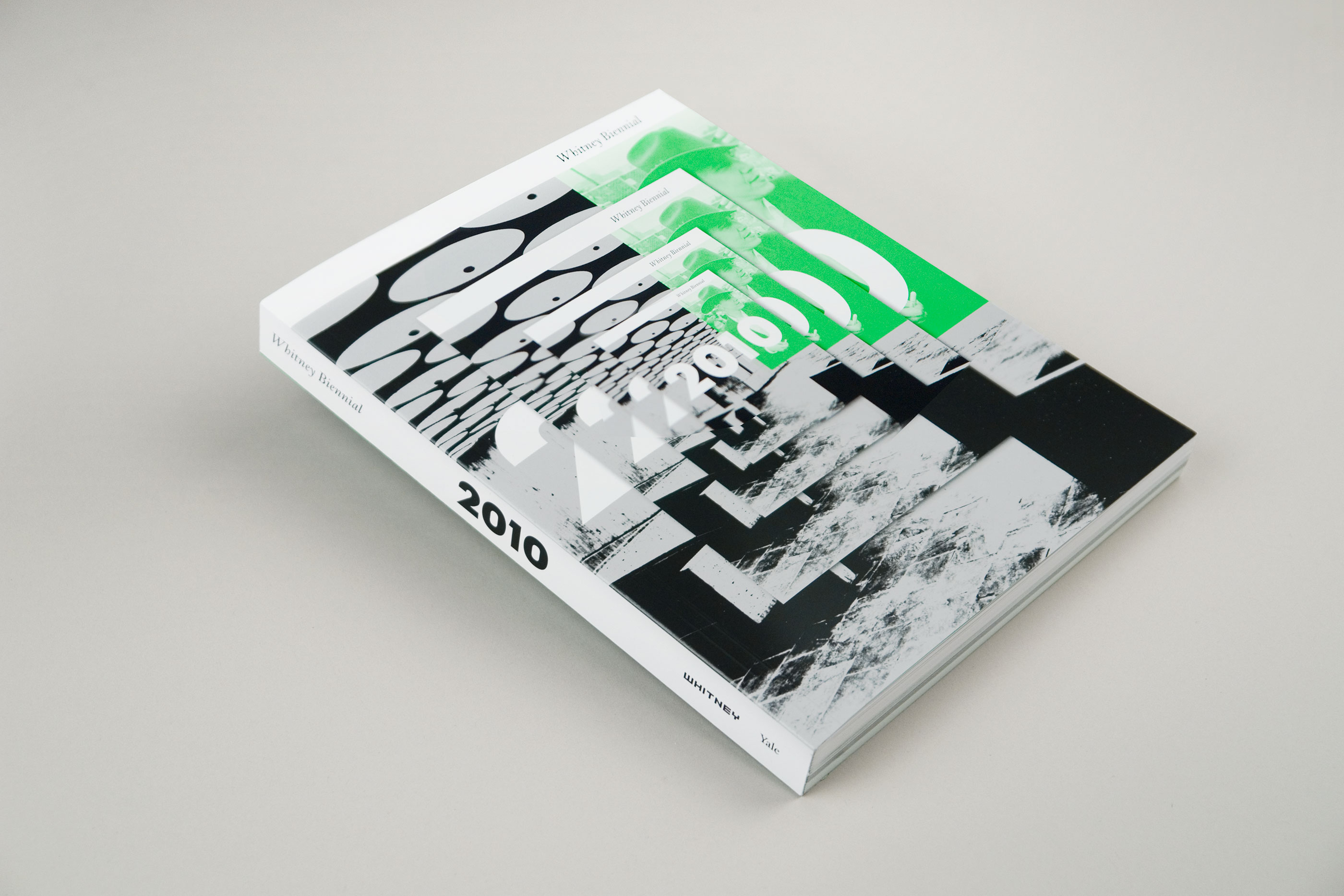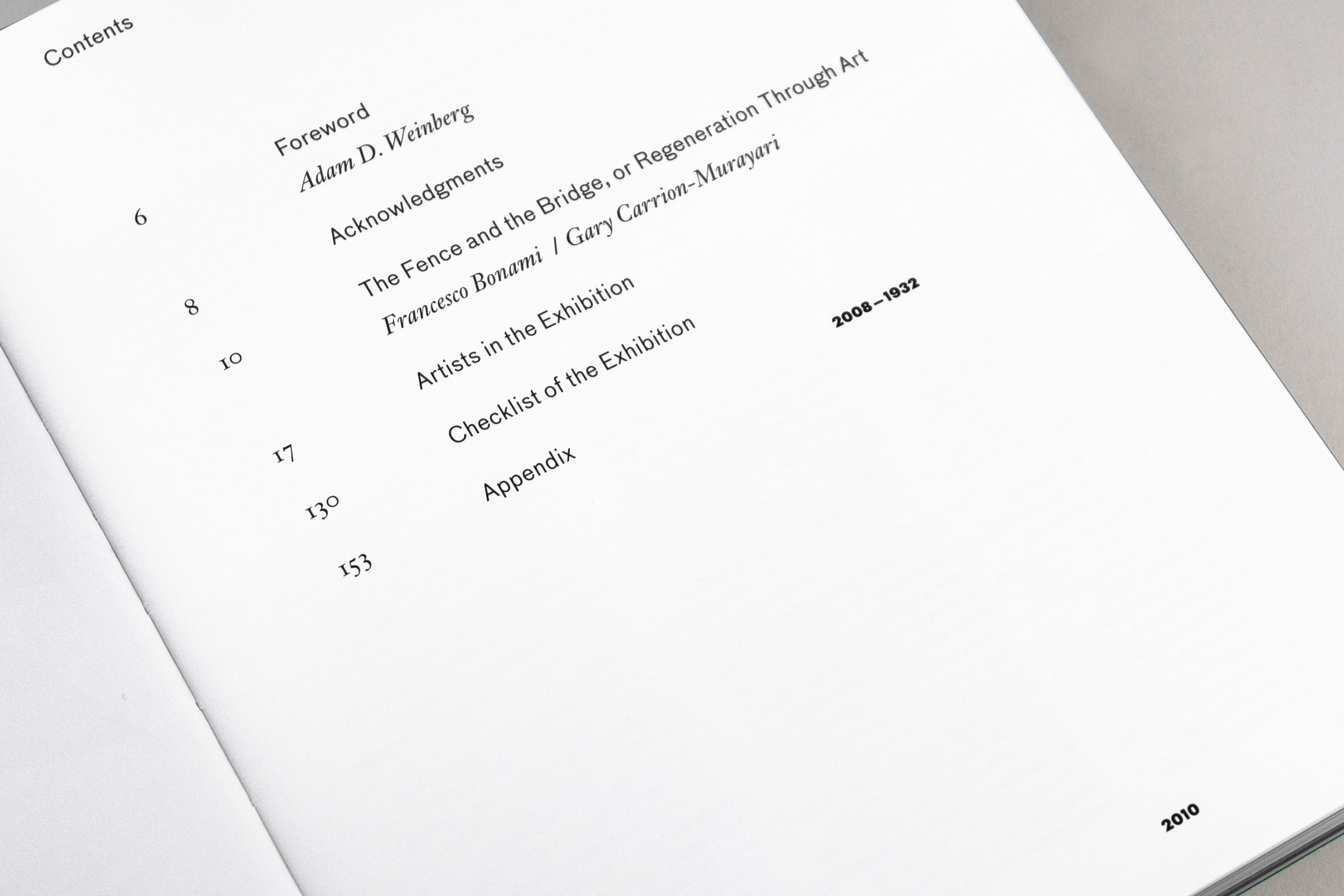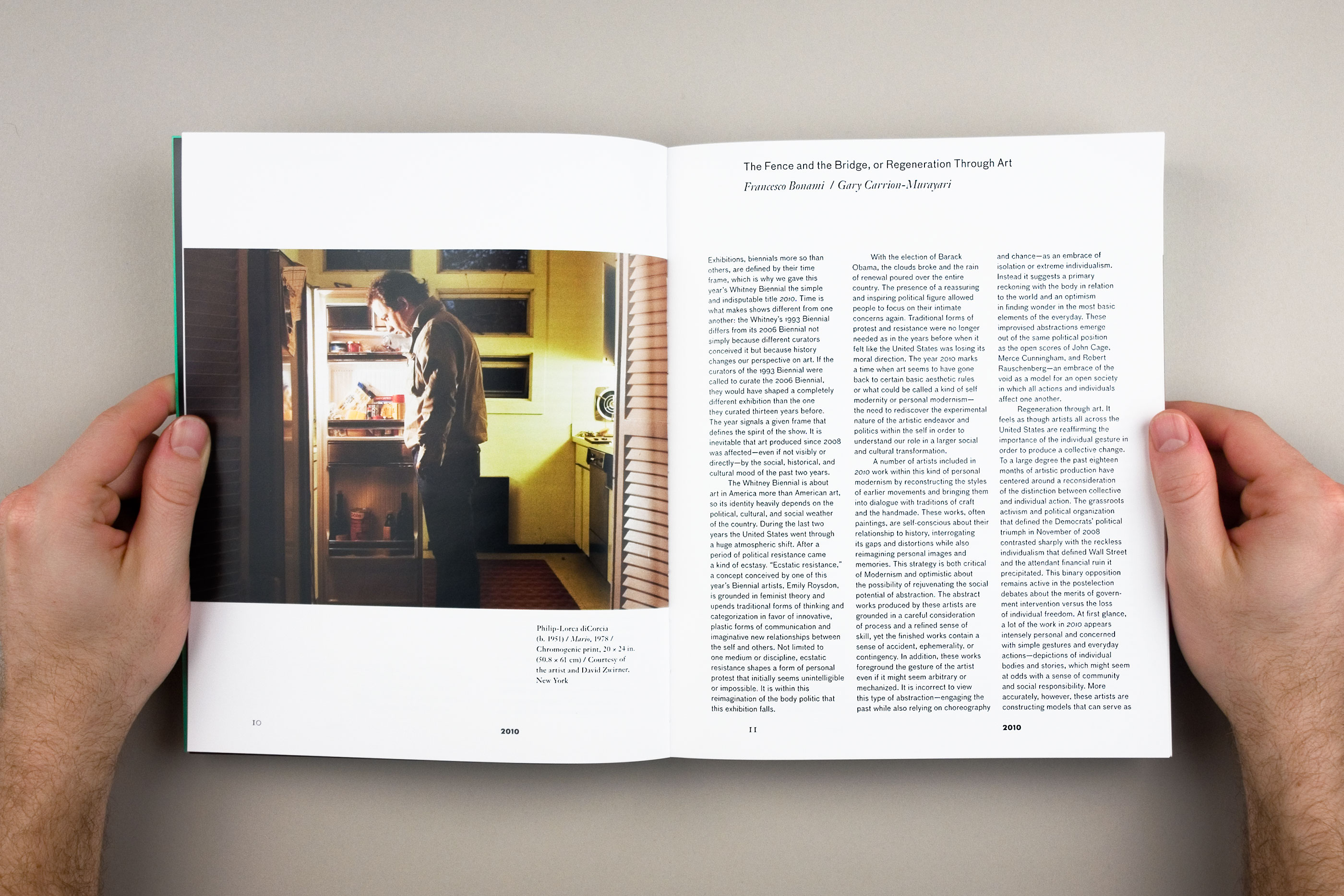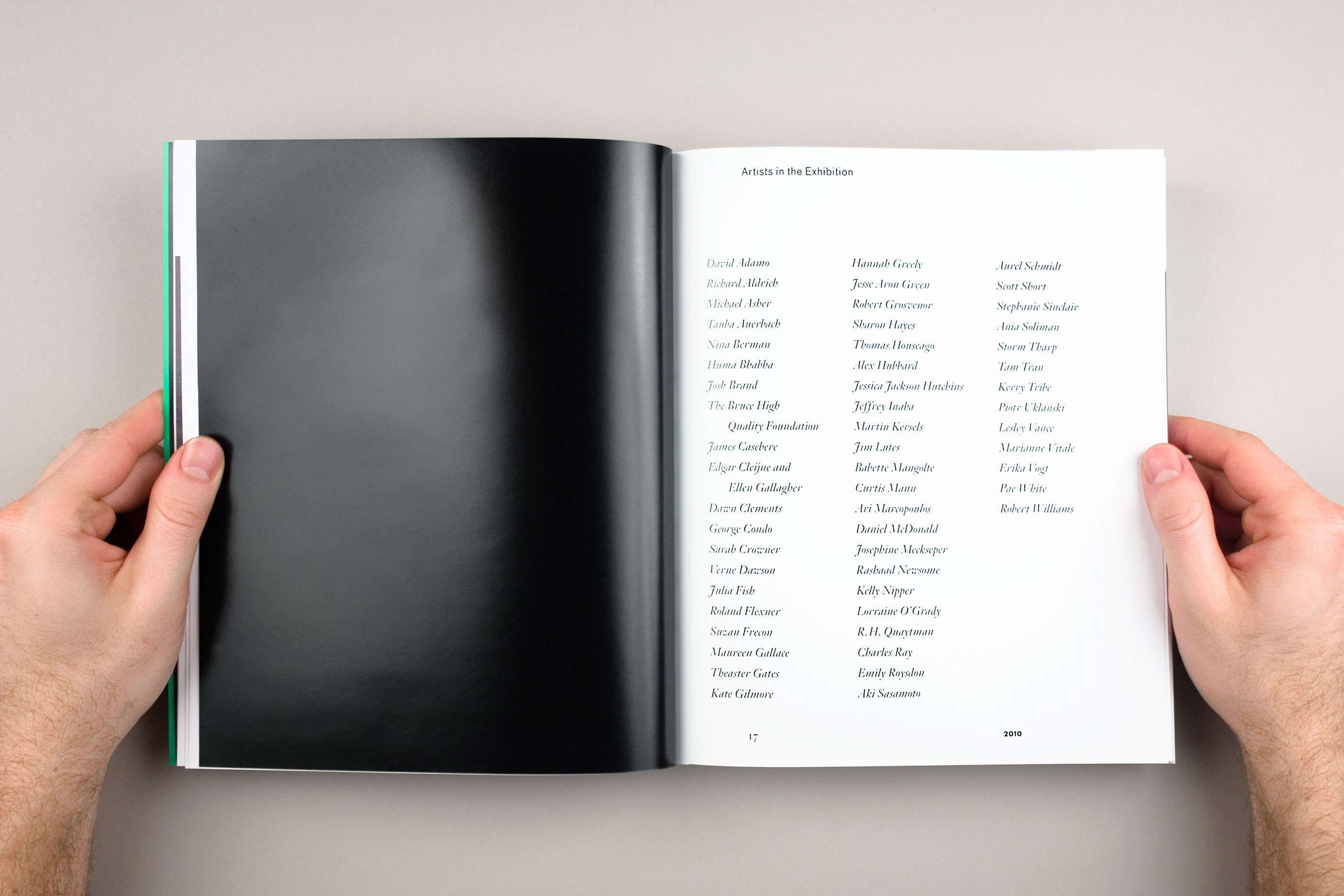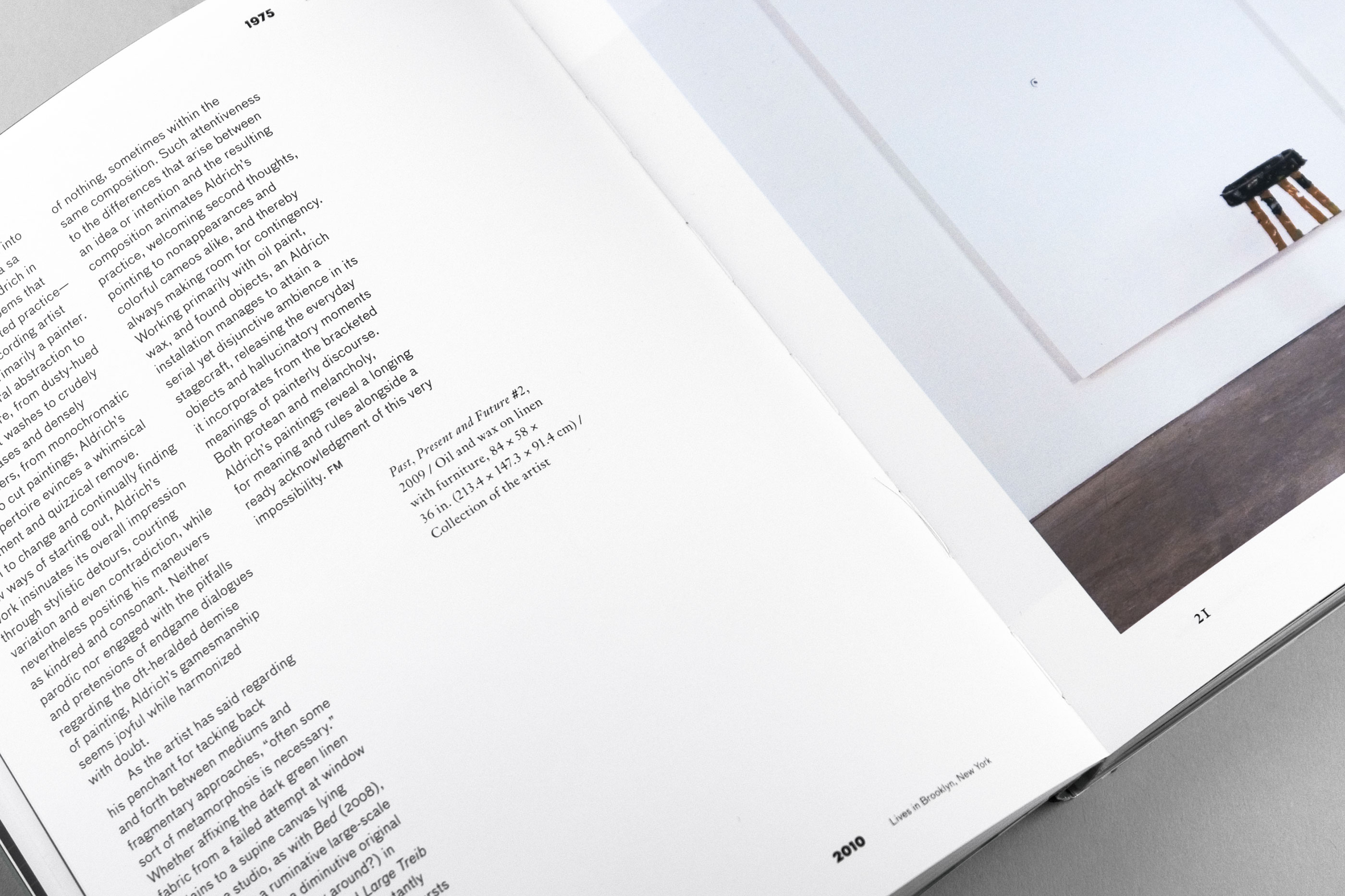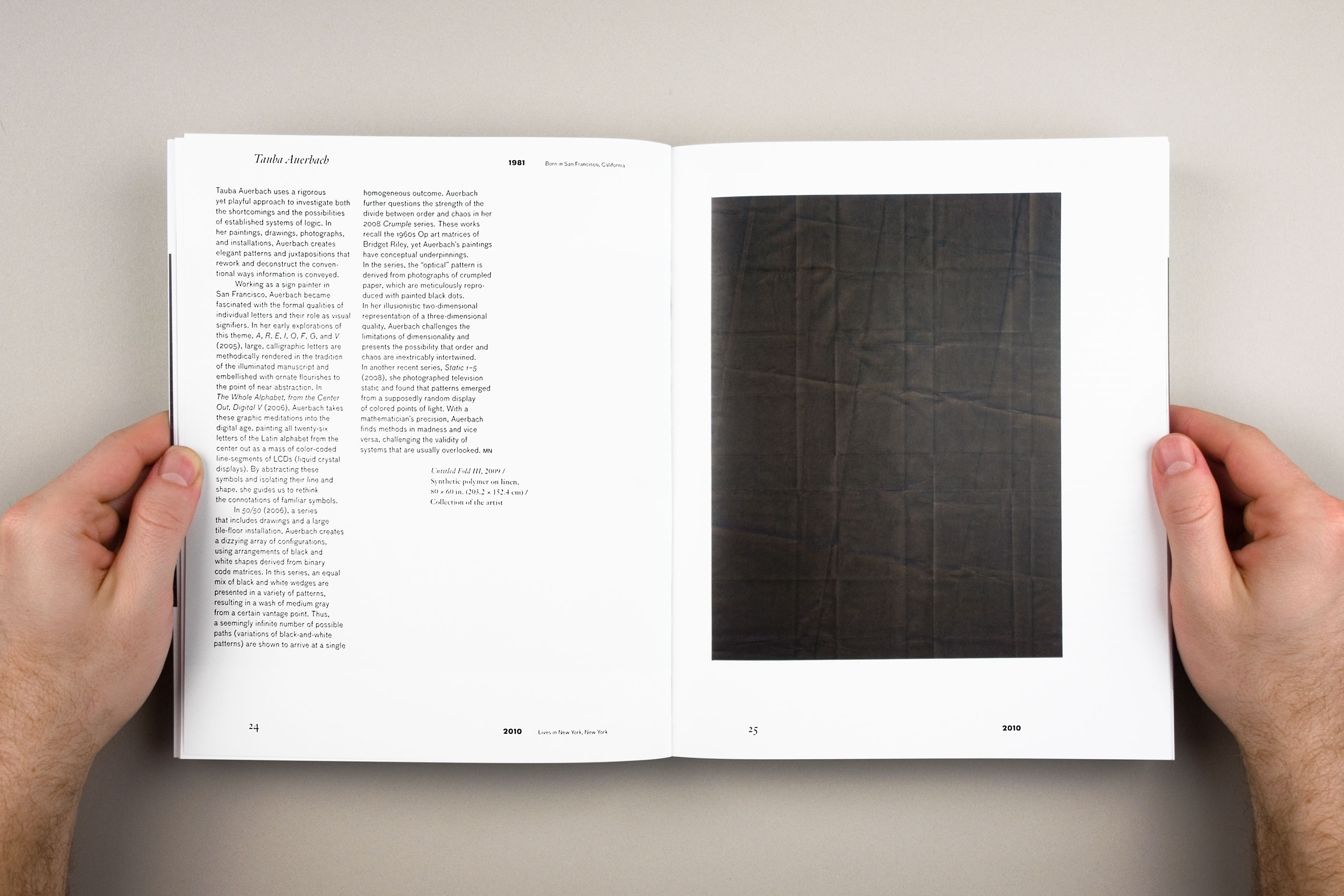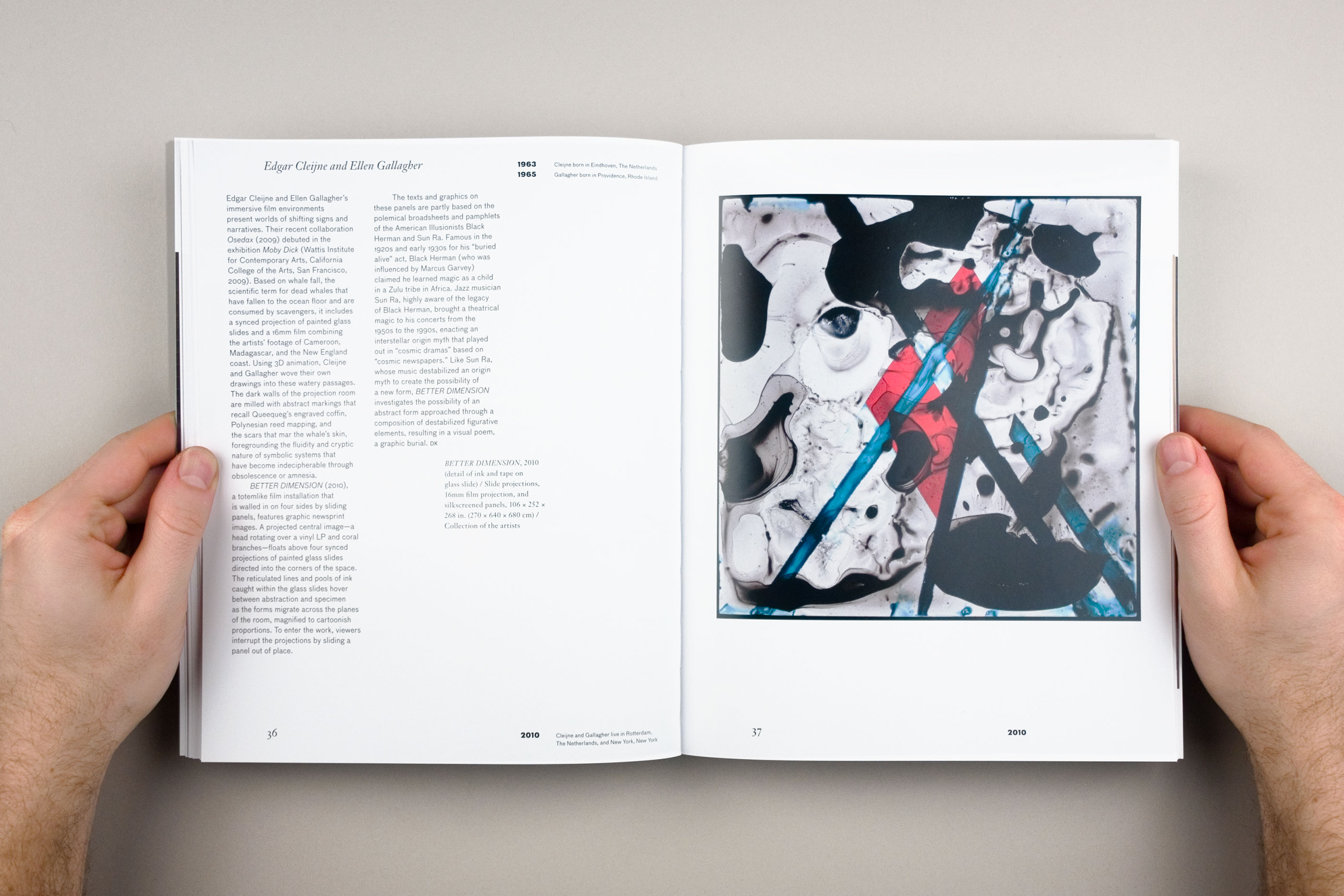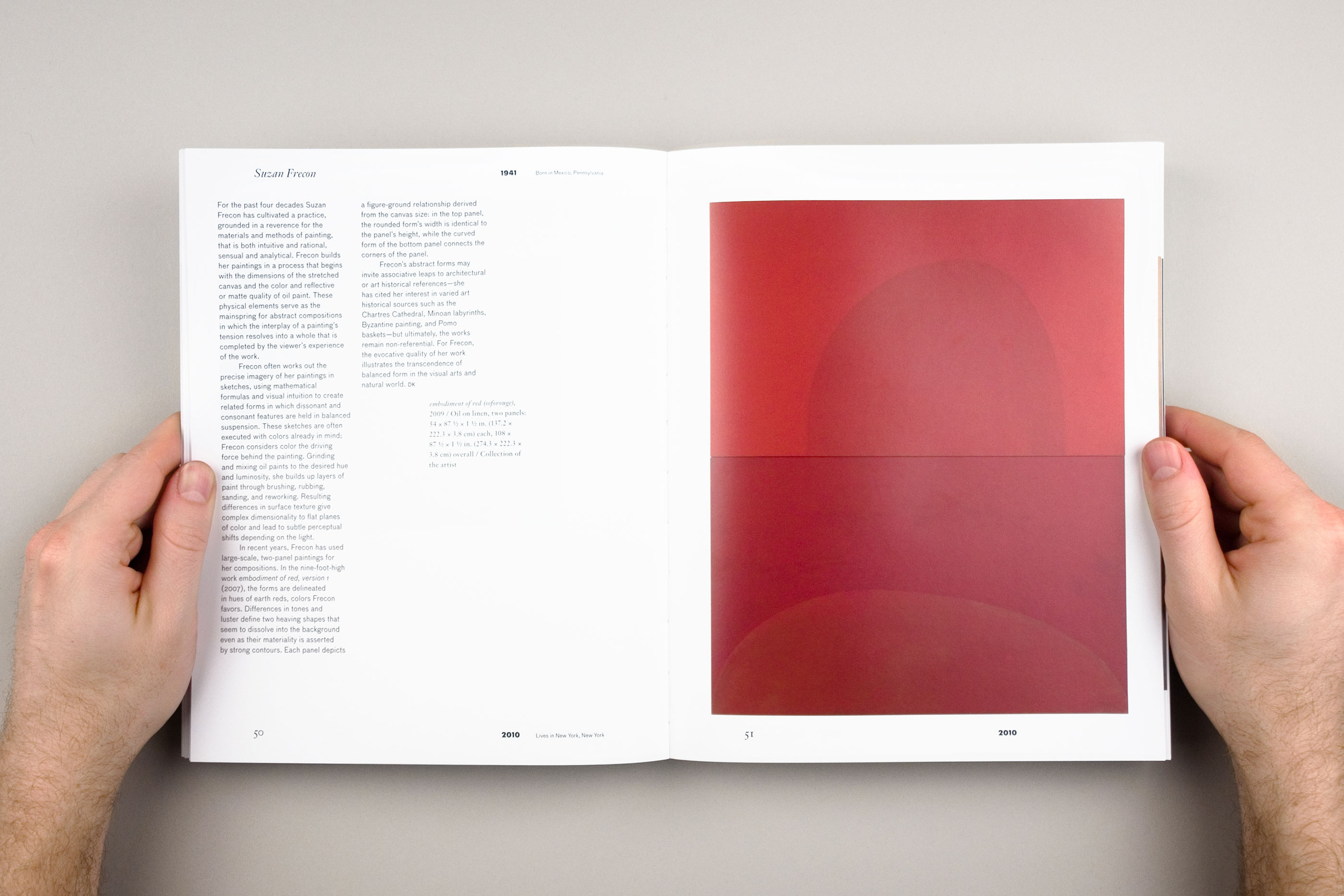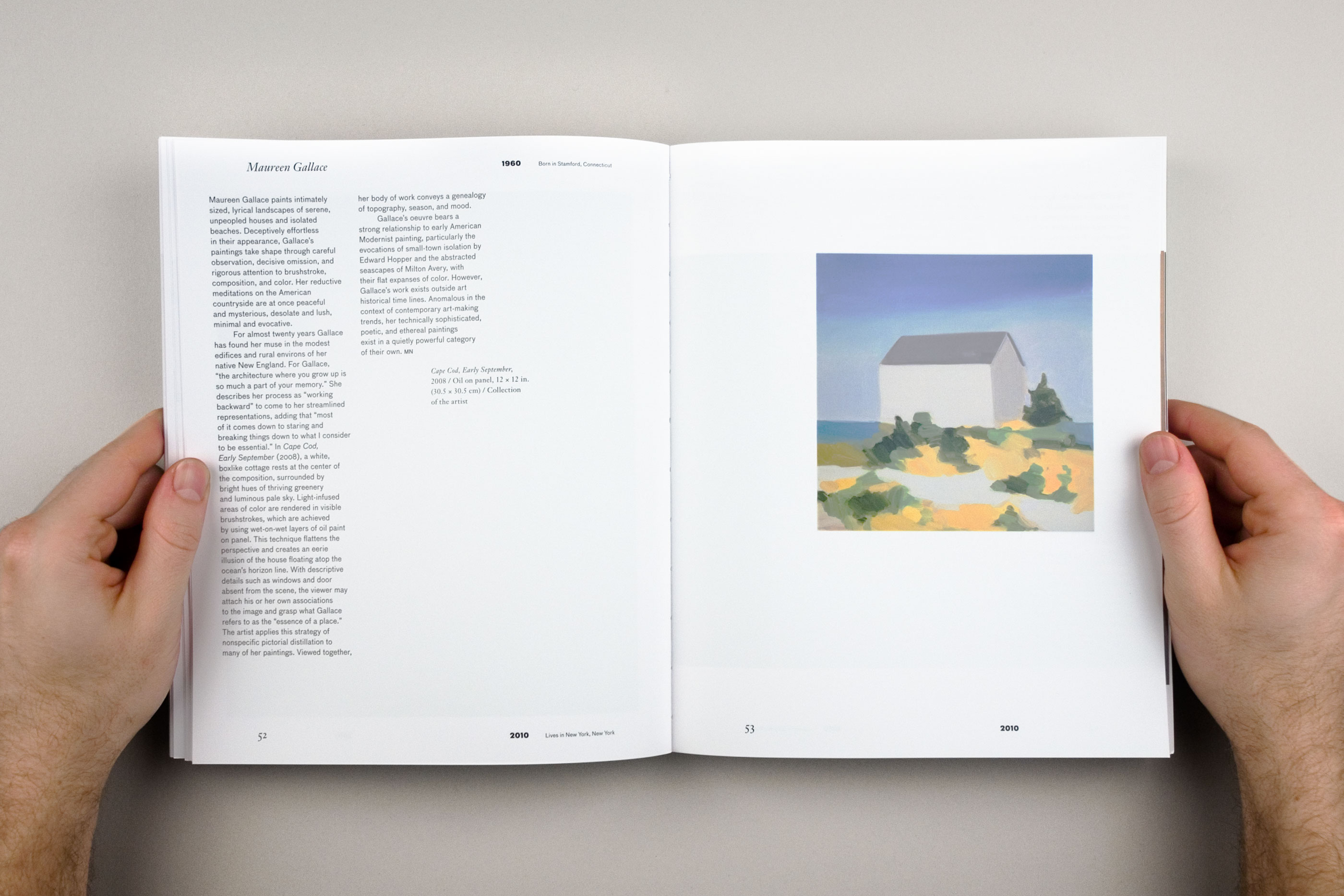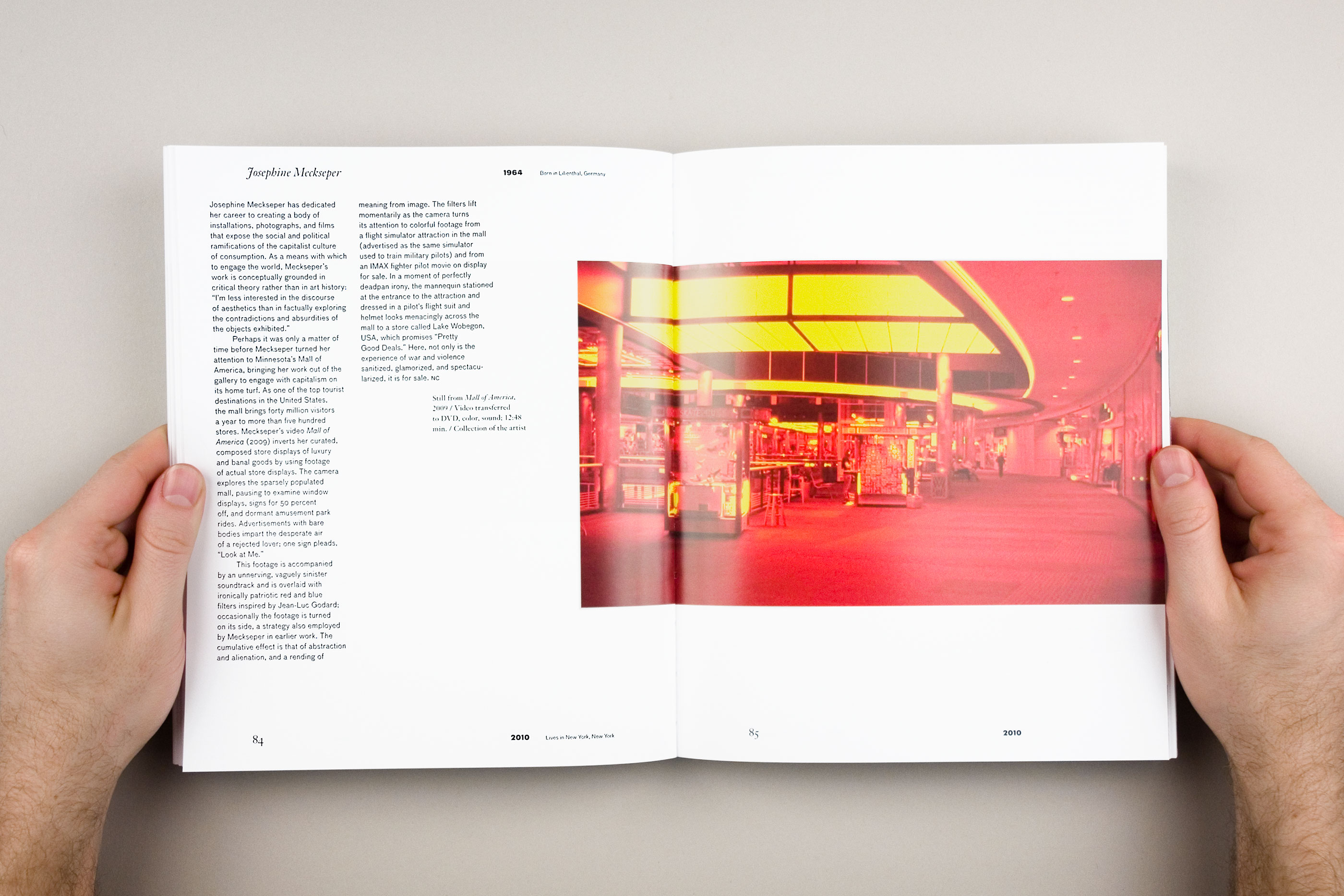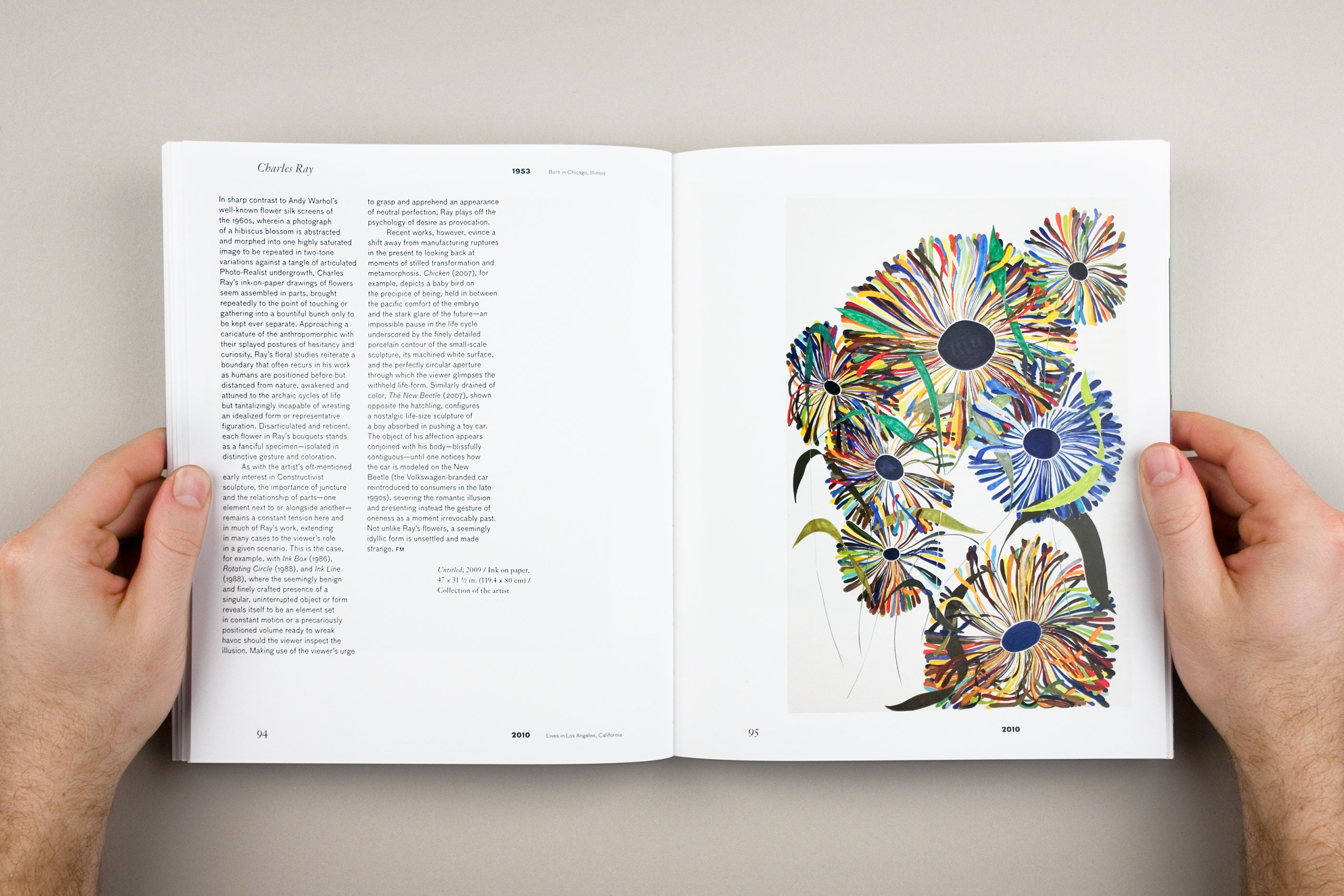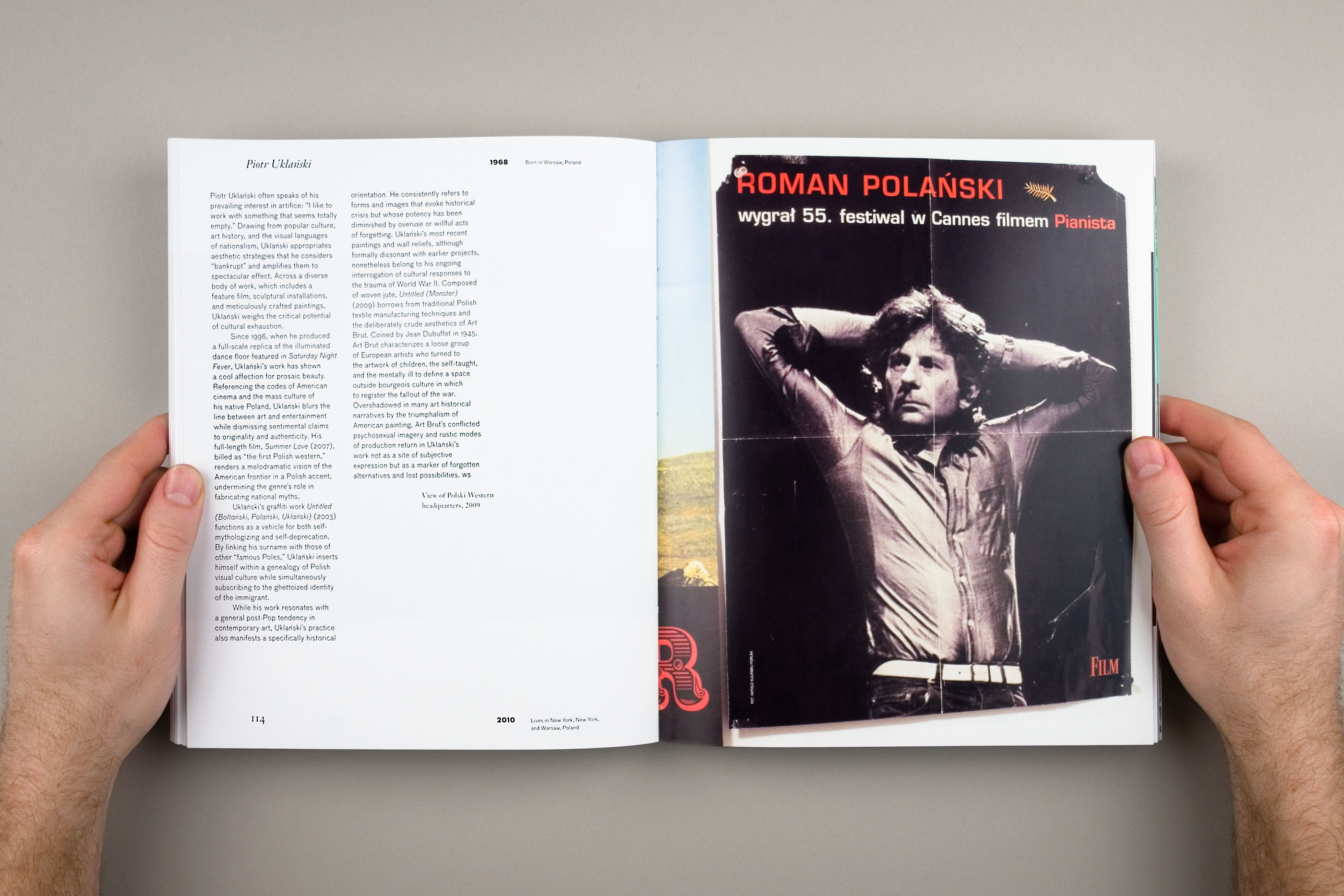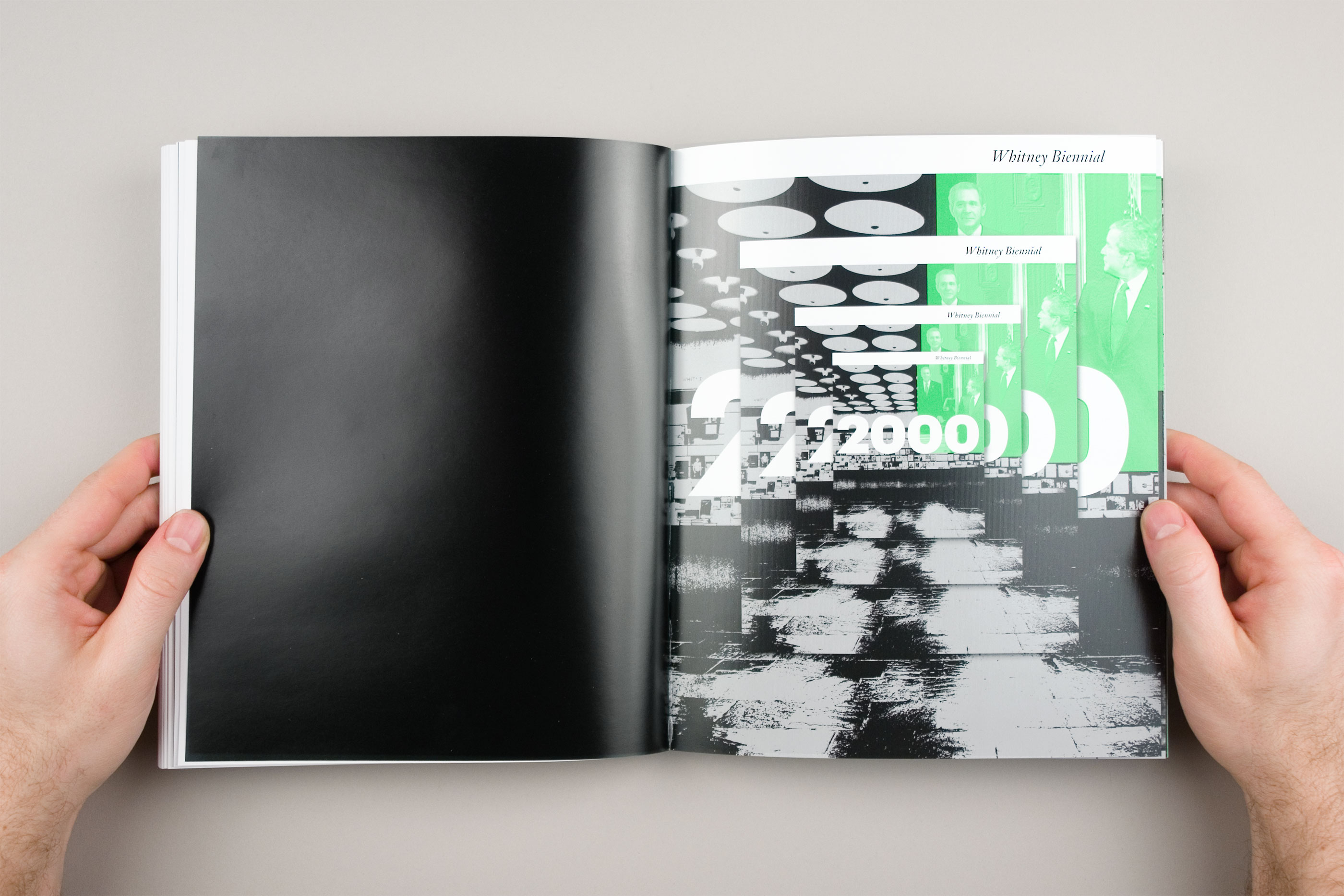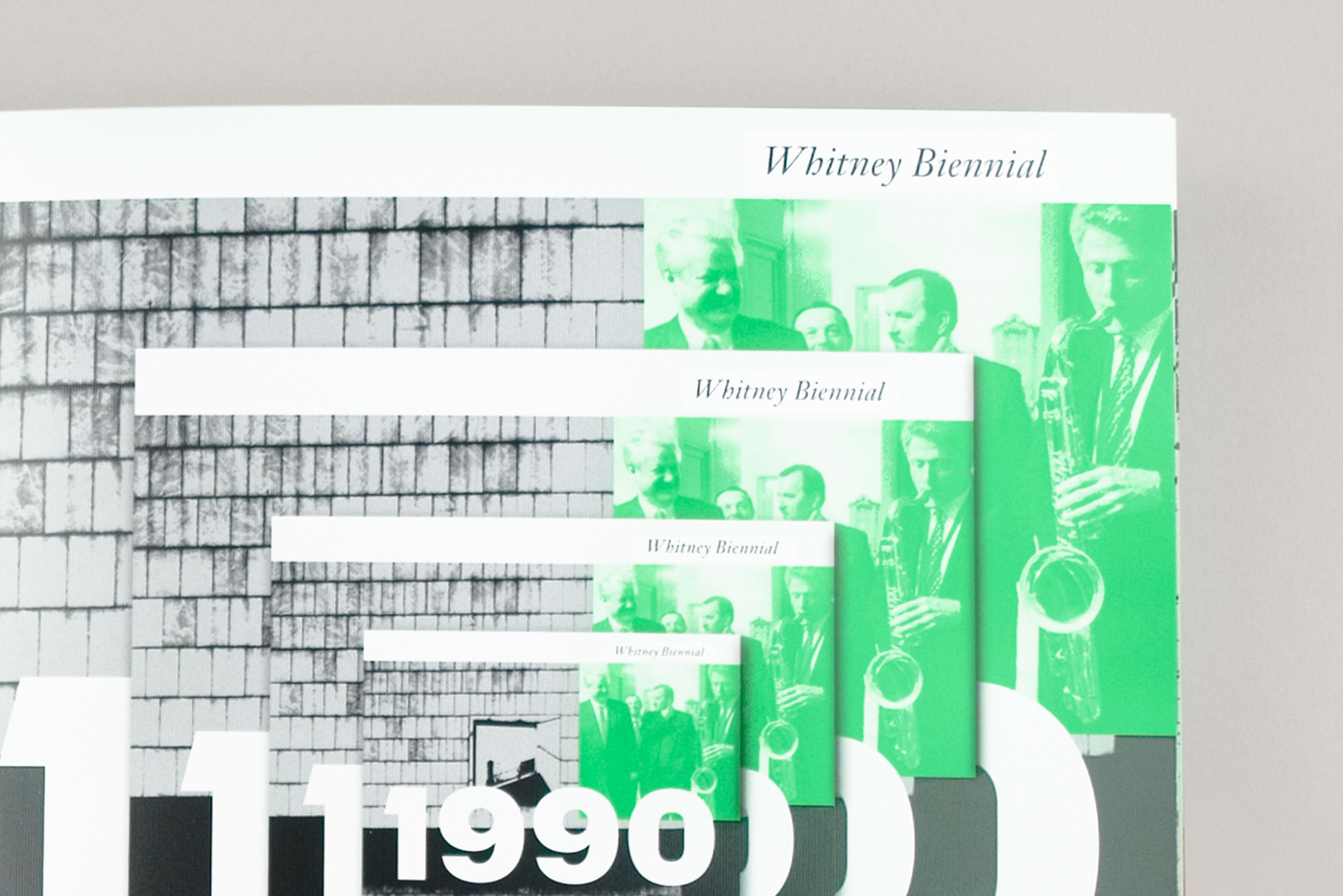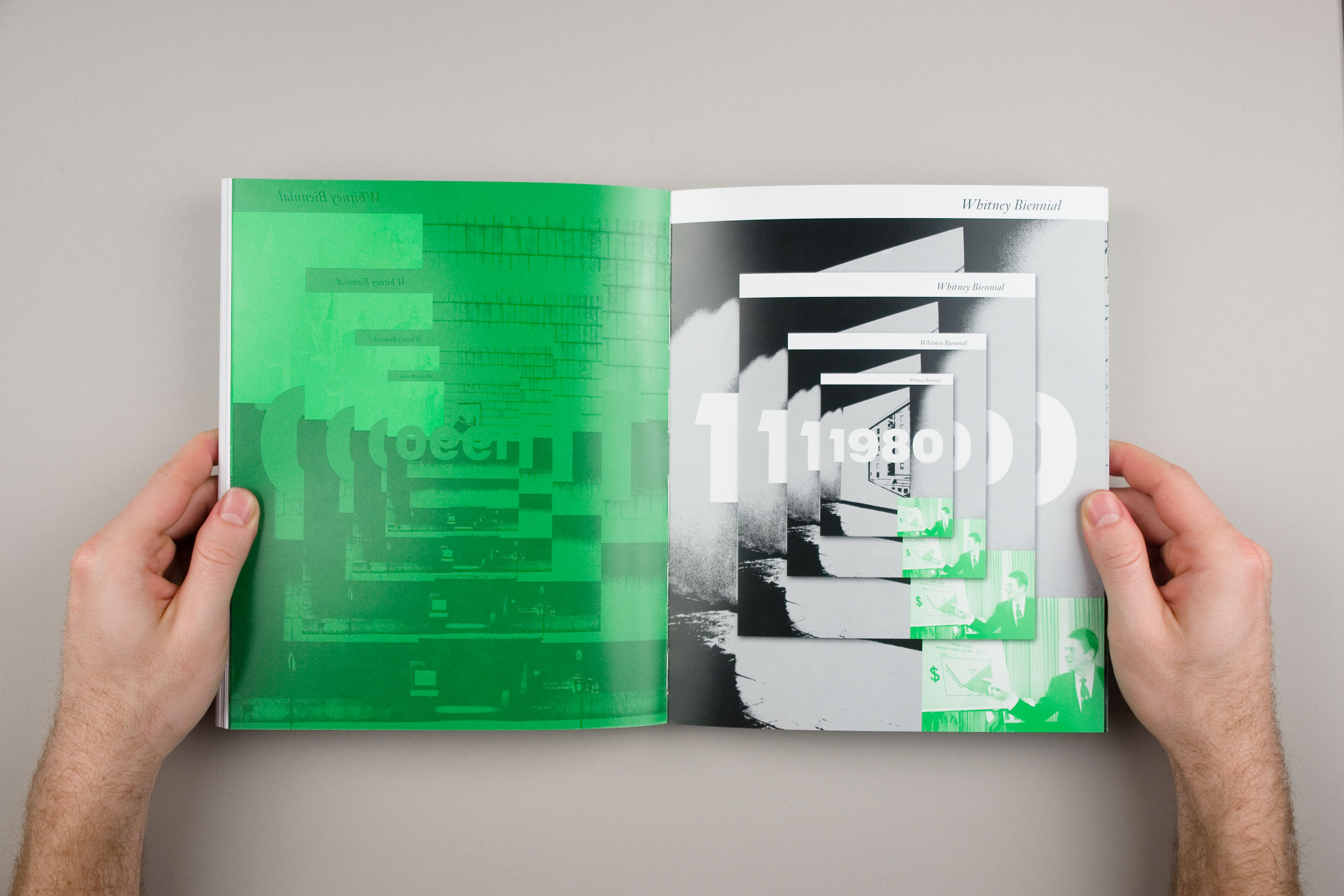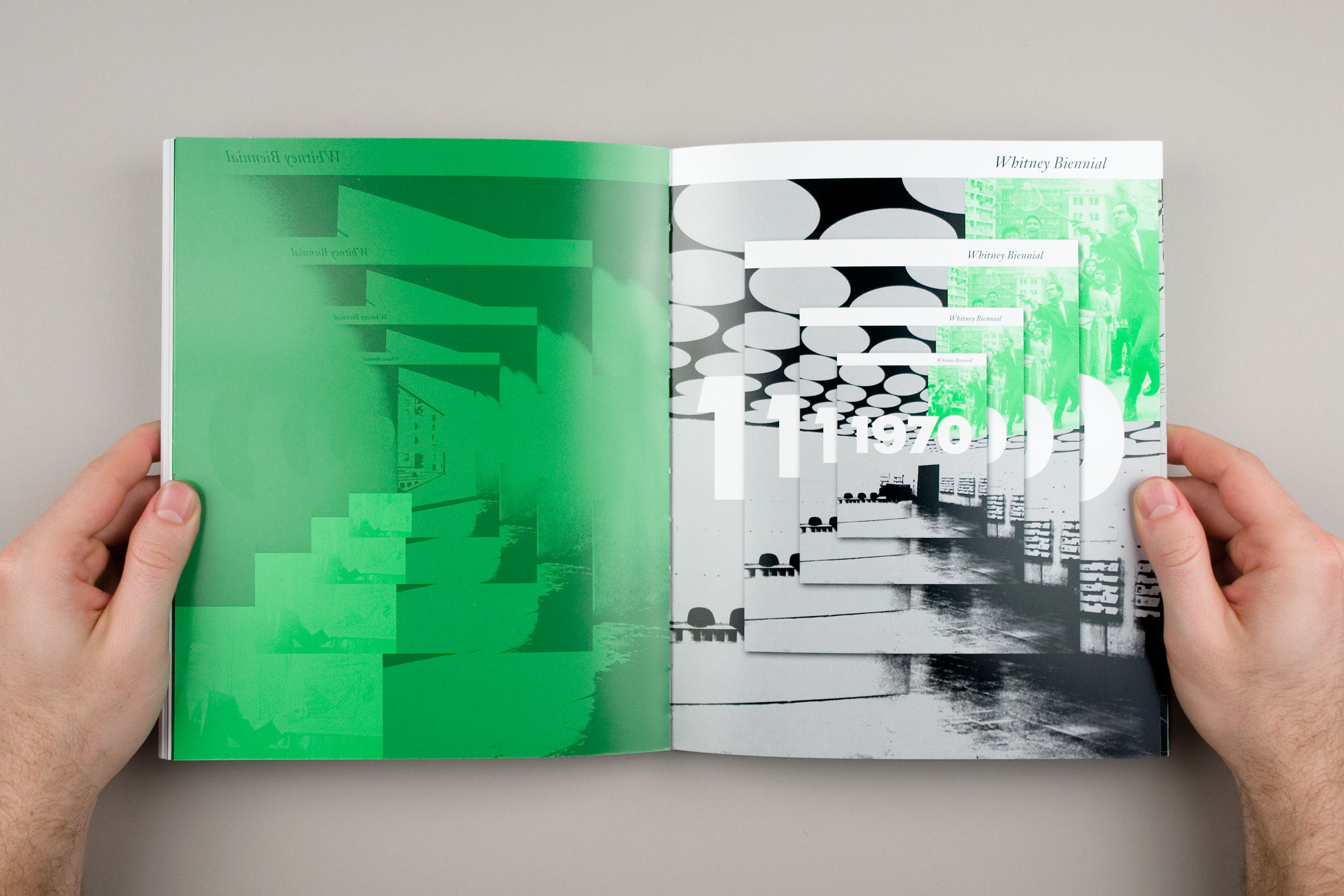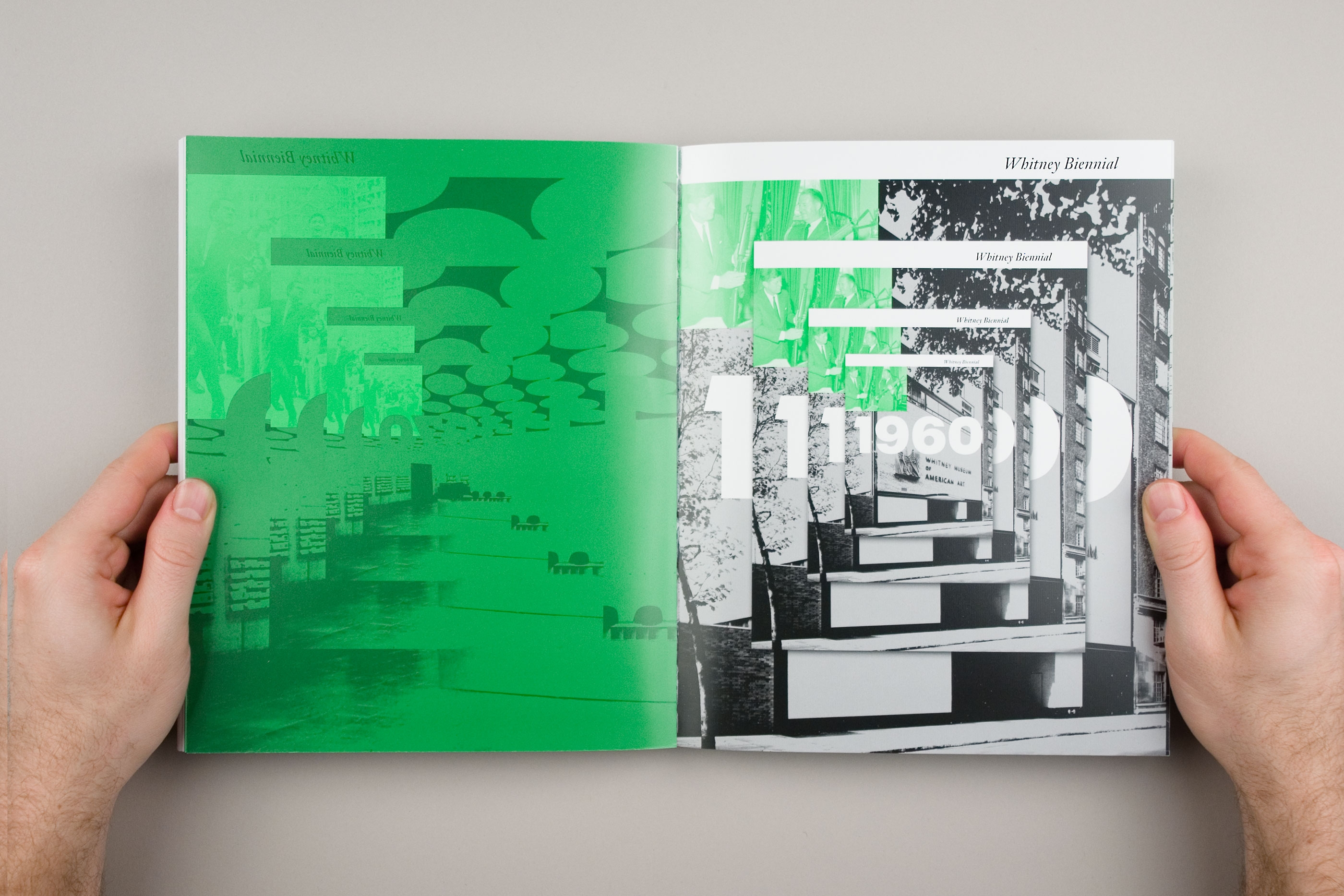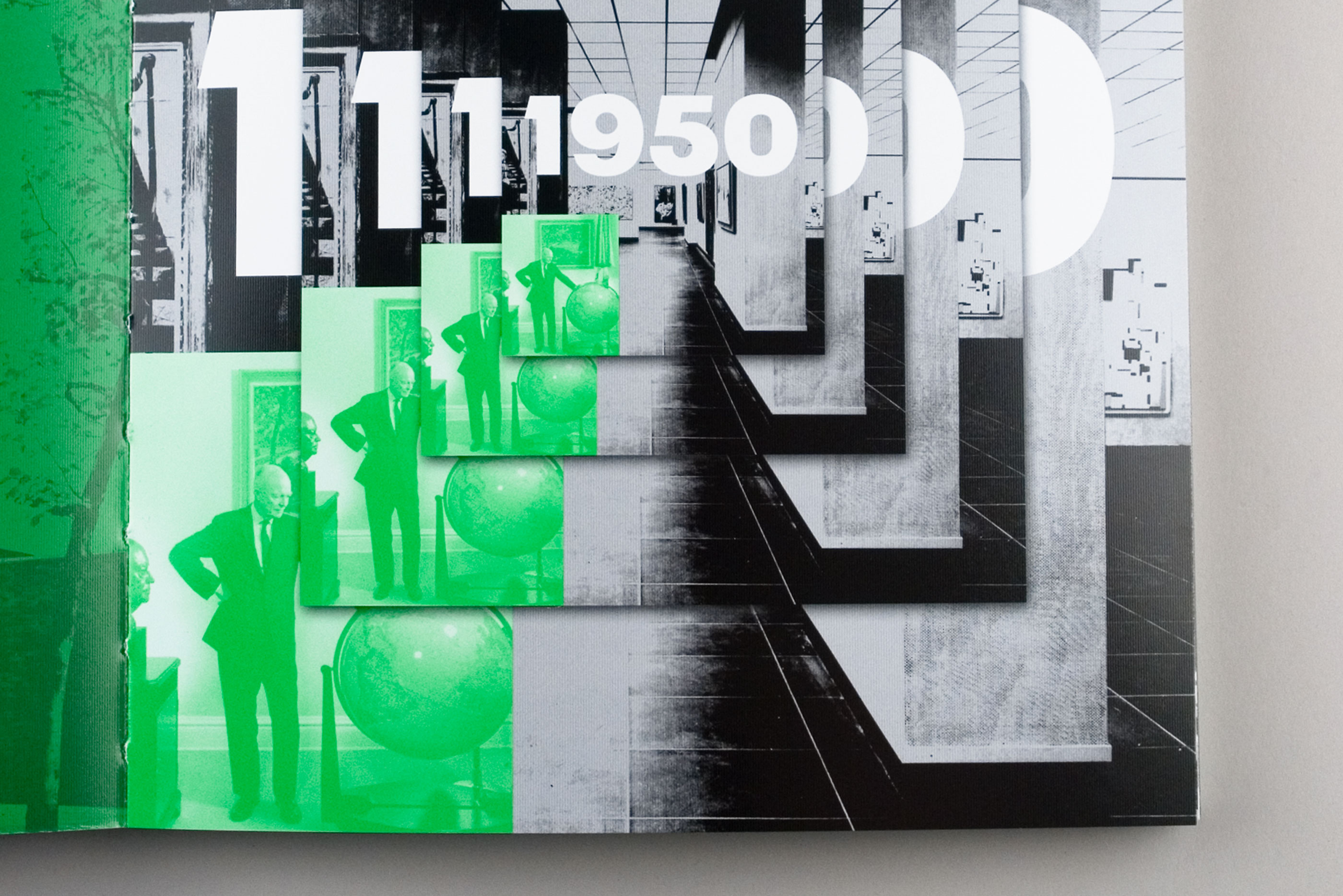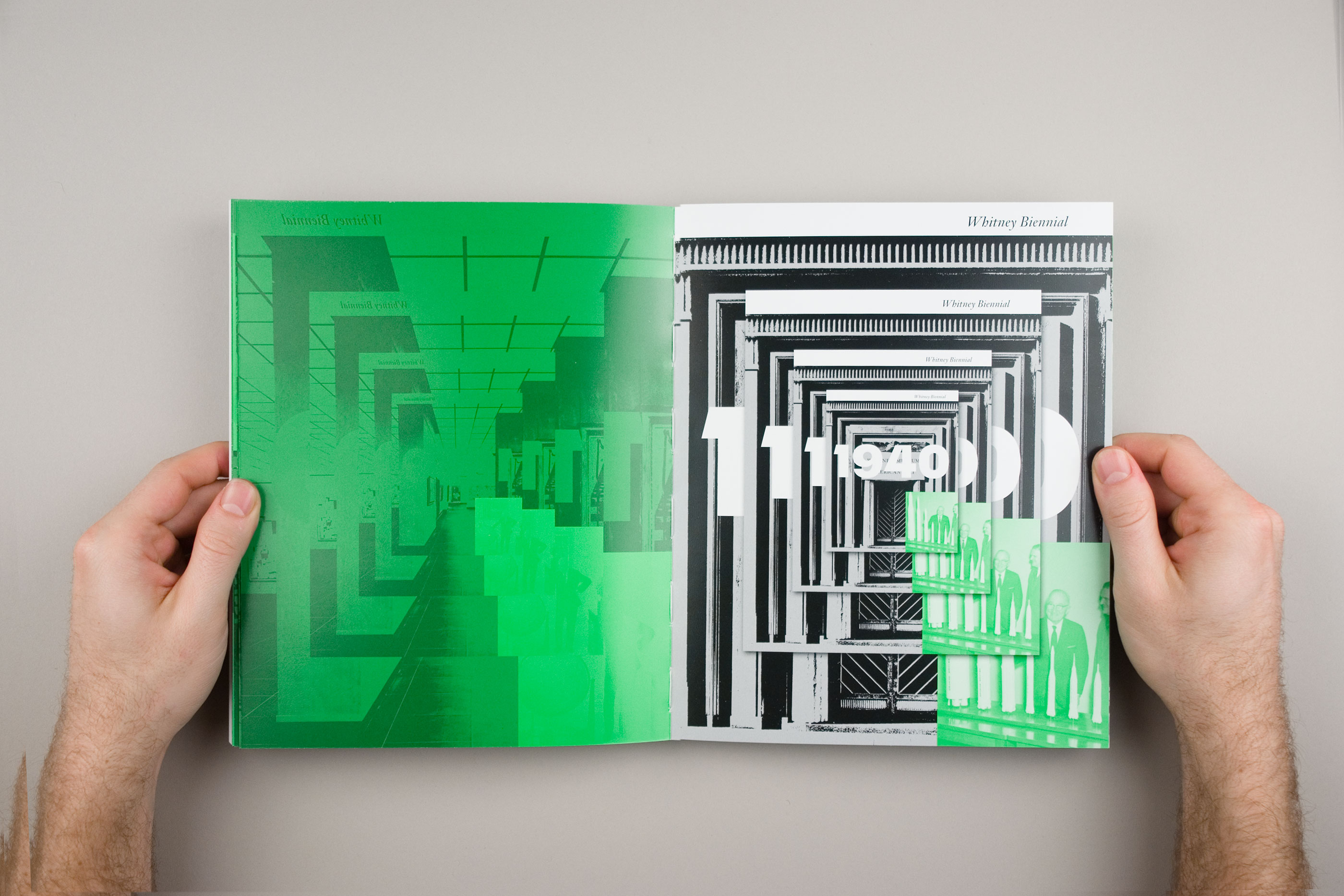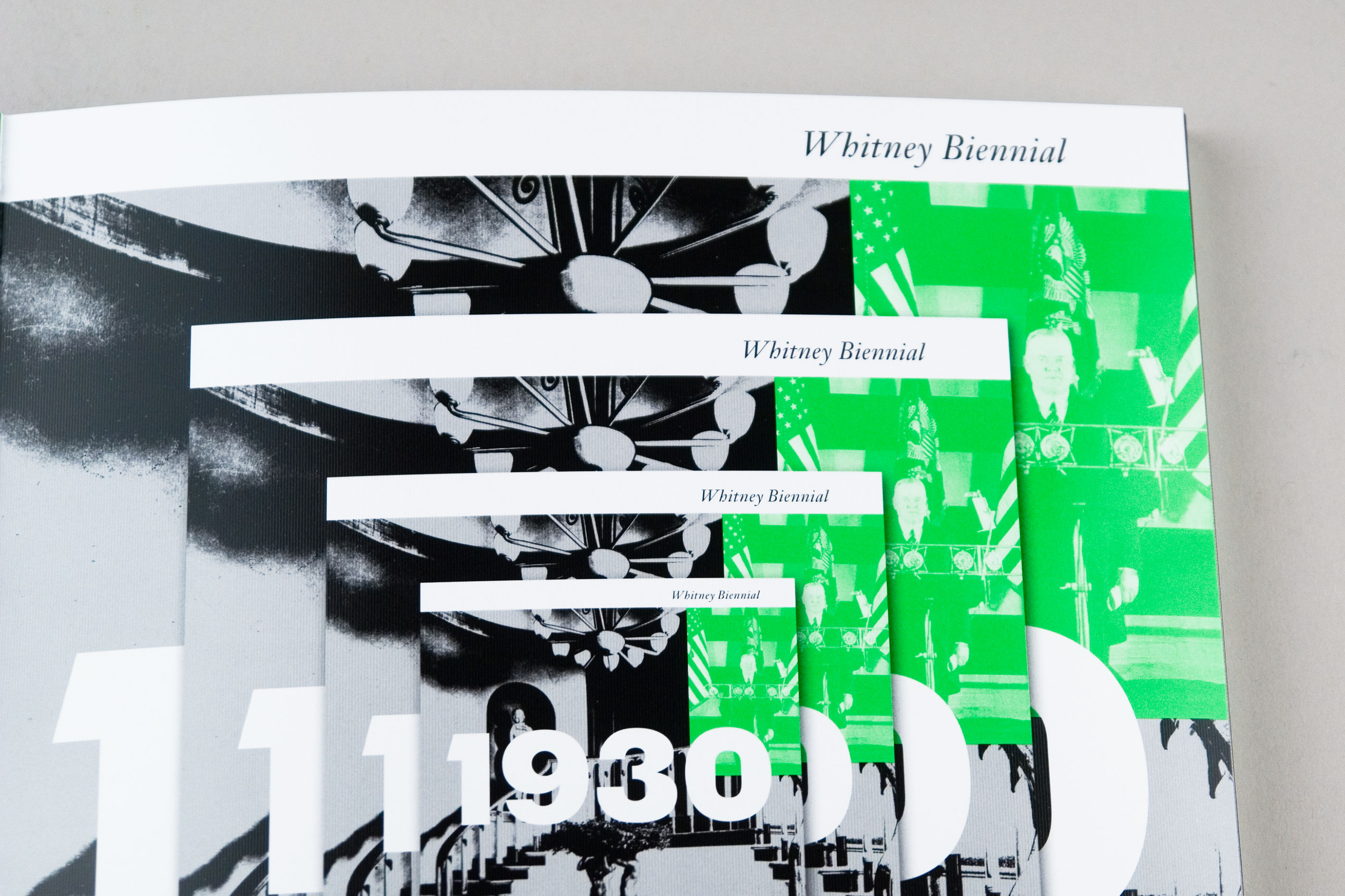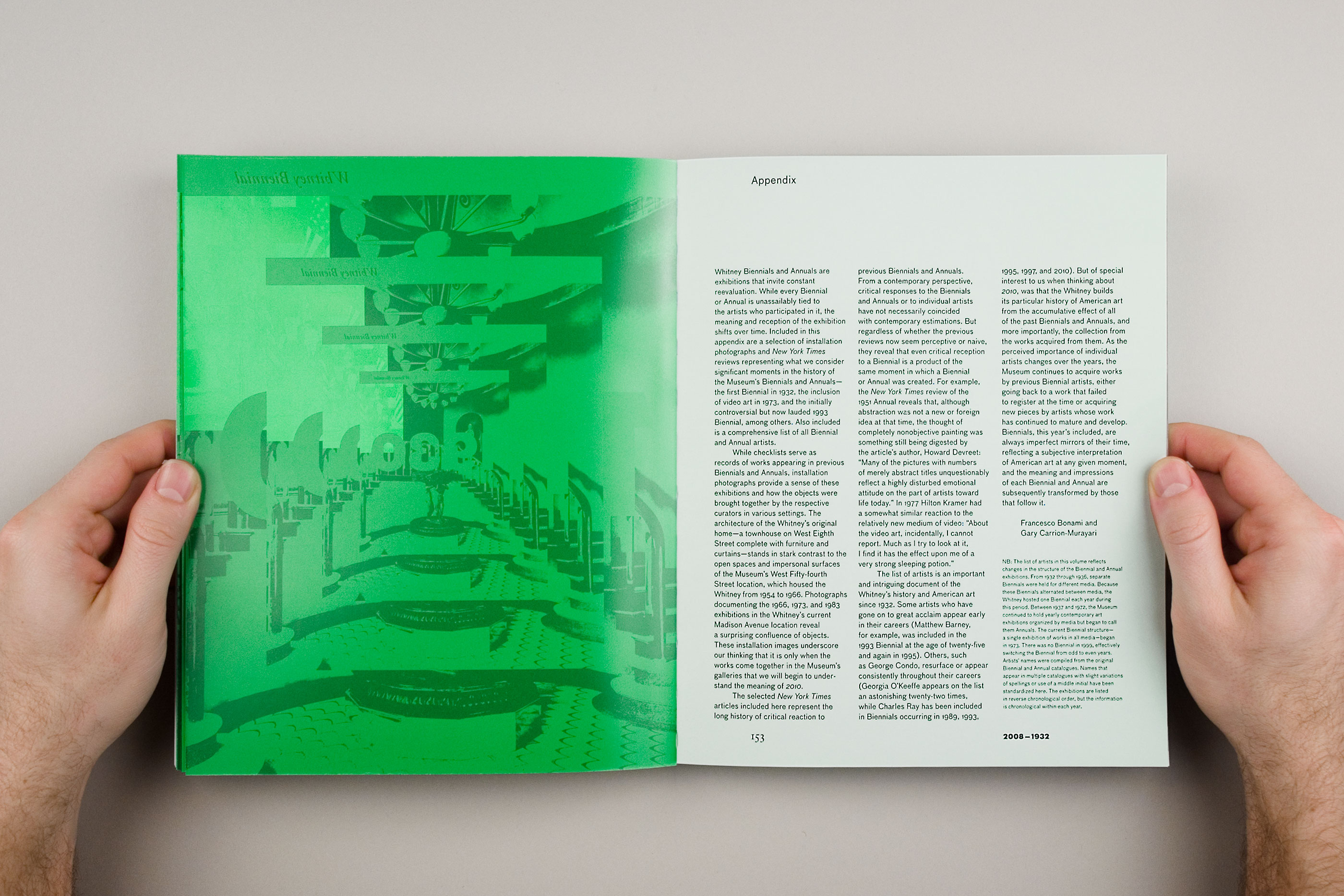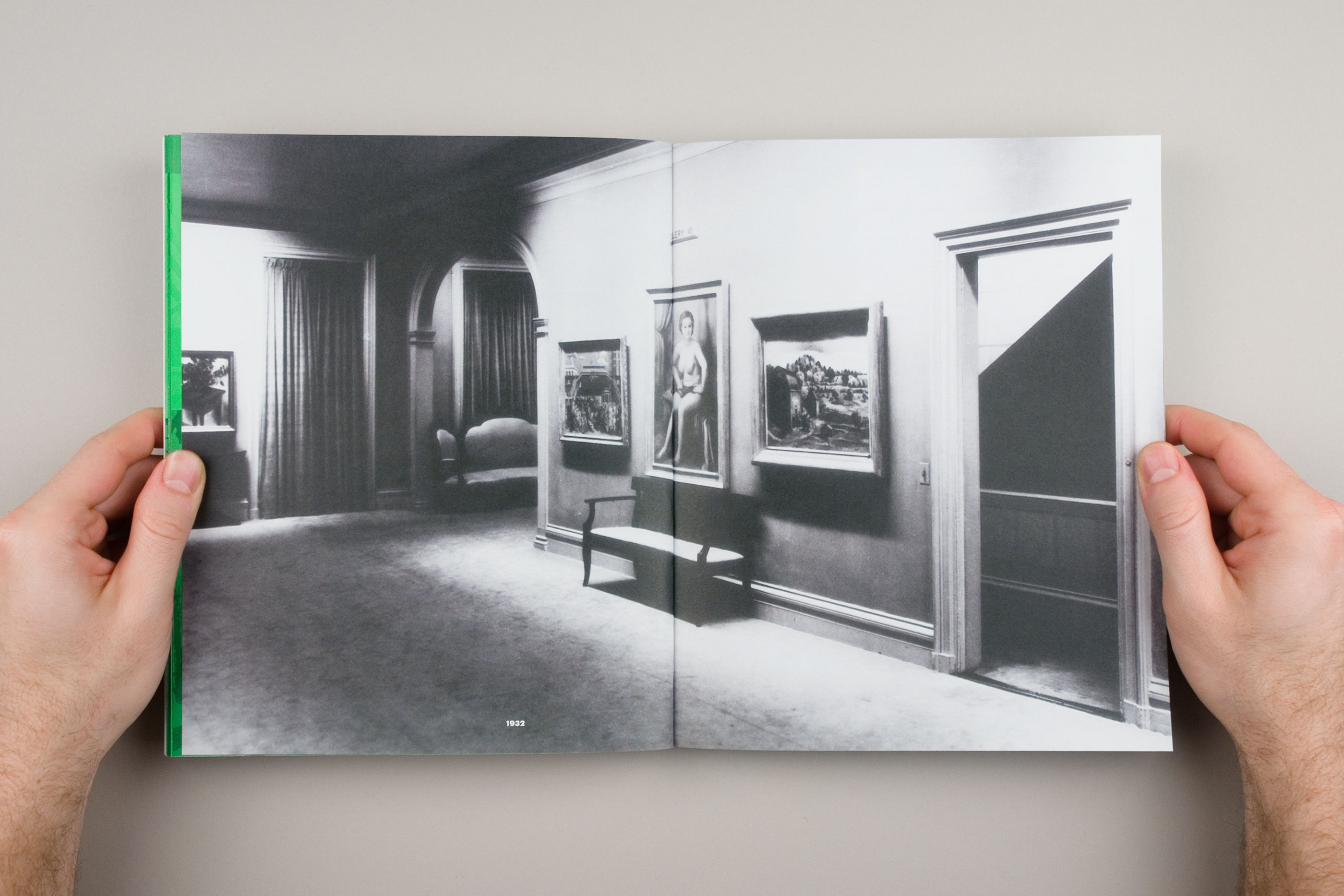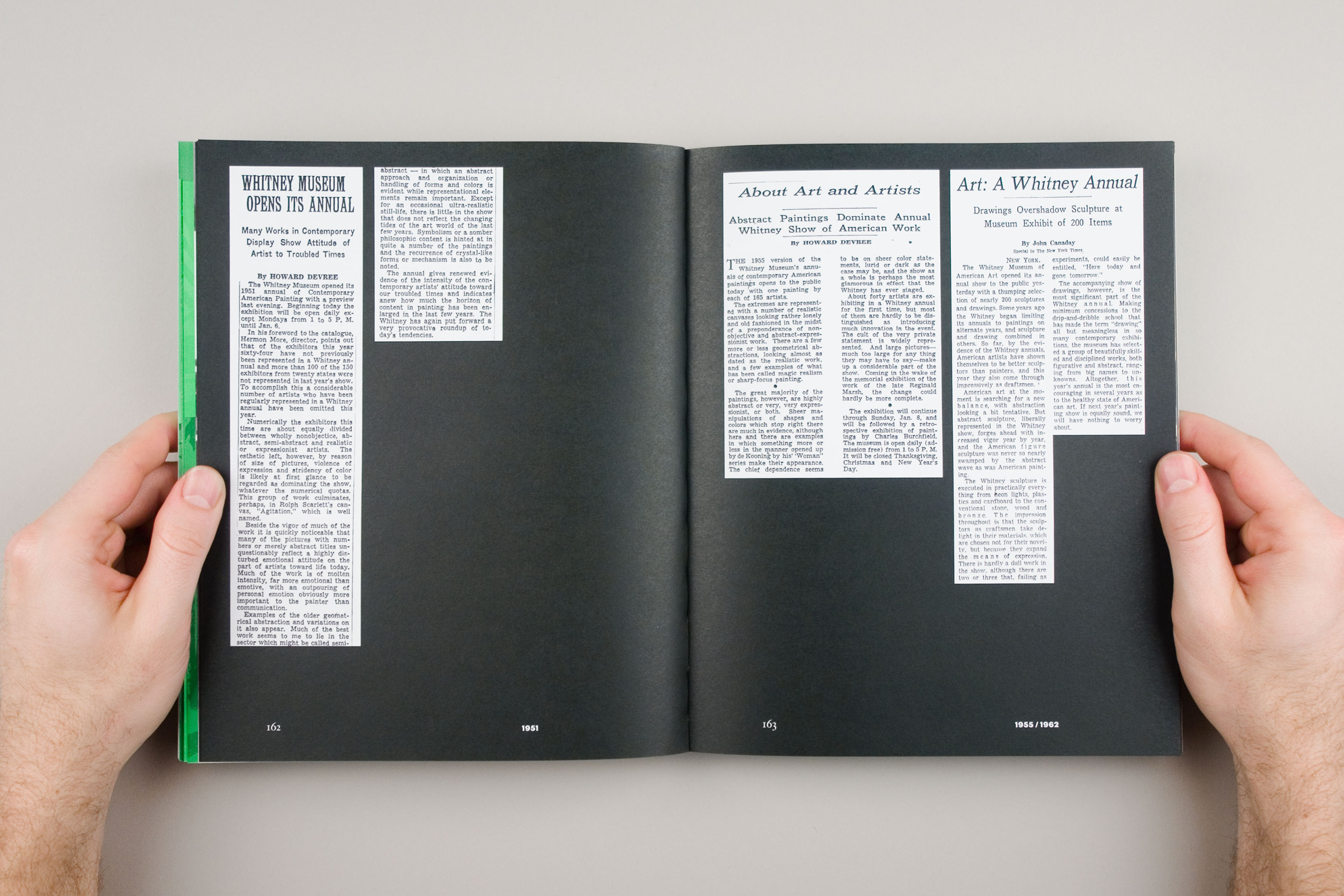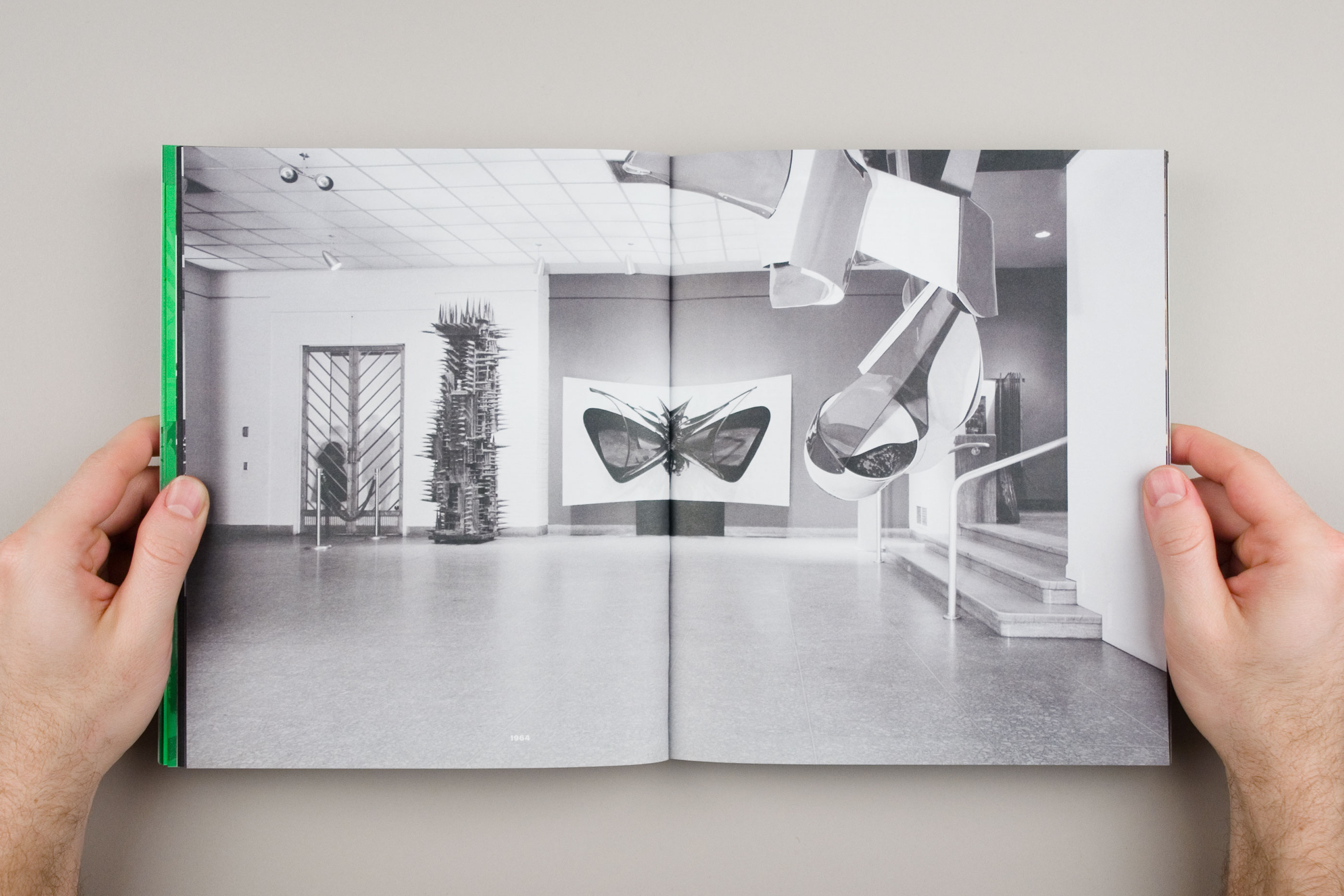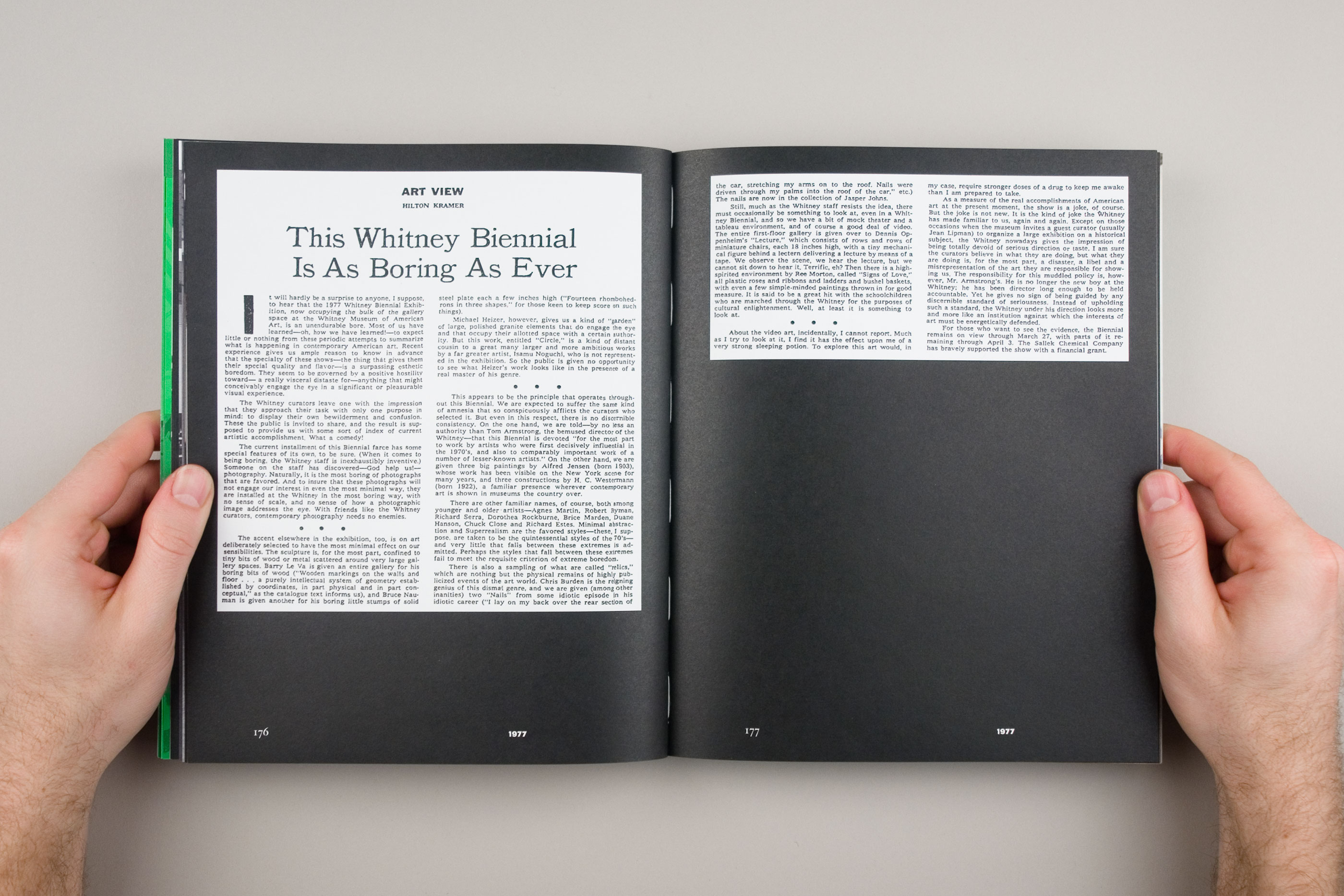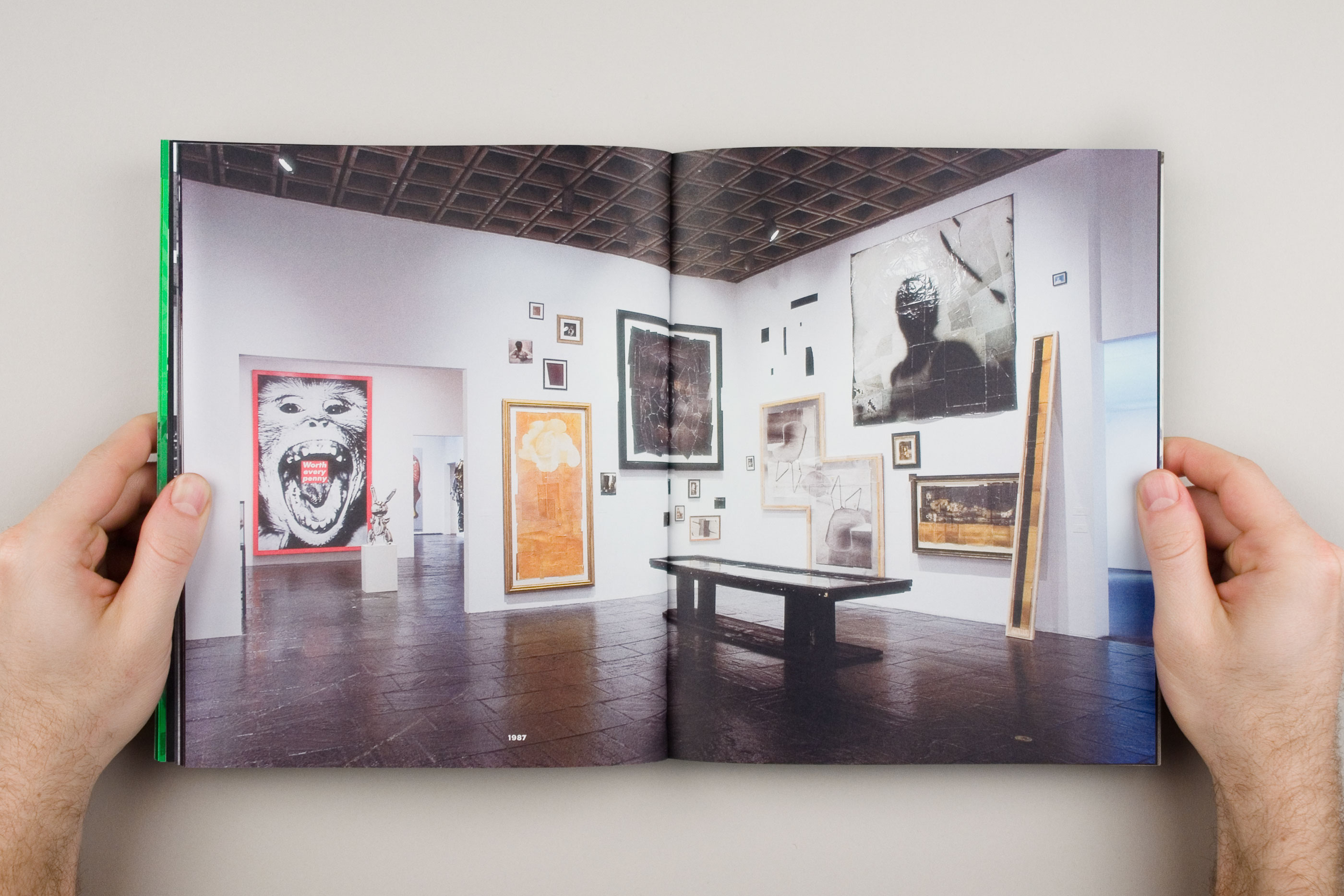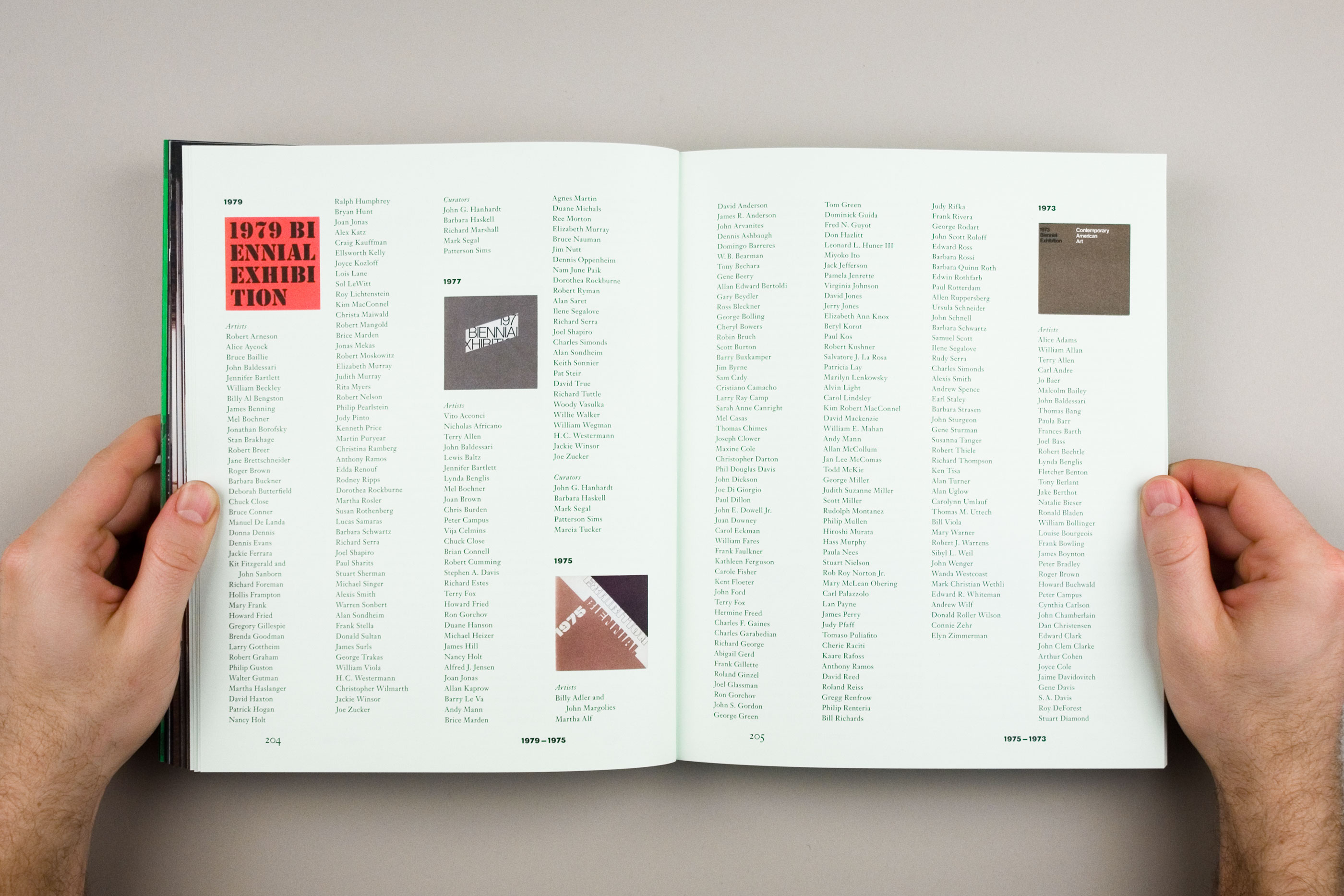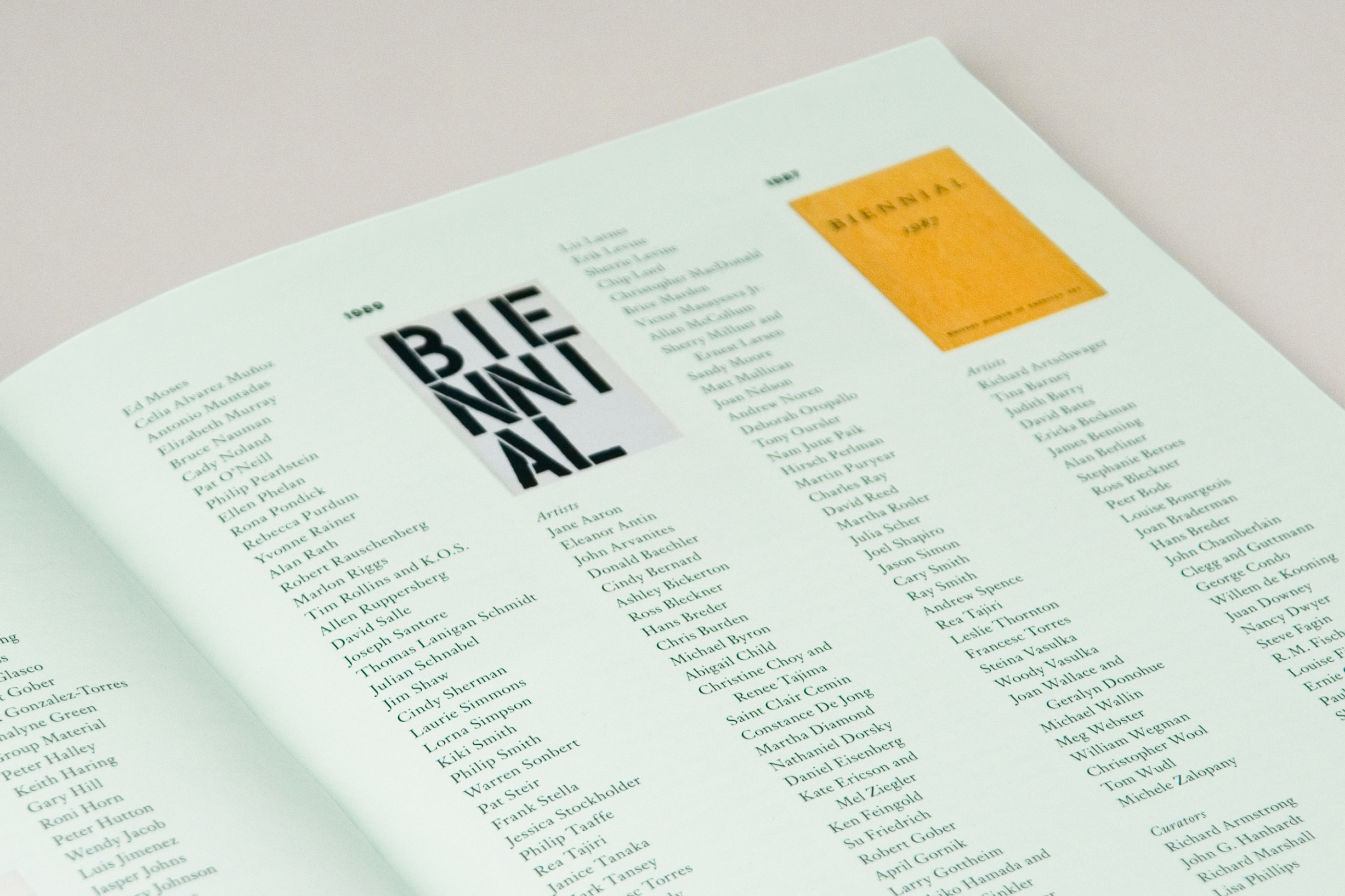 2010 Whitney Biennial
The design of the 2010 Whitney Biennial catalogue builds upon the history and logic of the exhibition series, in which a set of related frameworks is periodically applied as a means of representing recent contemporary American art.
Both transitioning between and complicating access between past and present, a series of textured, glossy, awkwardly heavy pages layer archival photographs of the Whitney's modern buildings with odd photographs of American presidents per decade. While providing the visceral sense of a paper-and-ink time machine, complete with the effect of vertigo, the section (and the book's cover) acknowledge the weight of American political realities as pervading the privileged space of exhibition.
7 ½ × 9 ¼ inches
264 pages, softcover
2010
Adam Michaels, Prem Krishnamurthy, Molly Sherman, Joel Stillman