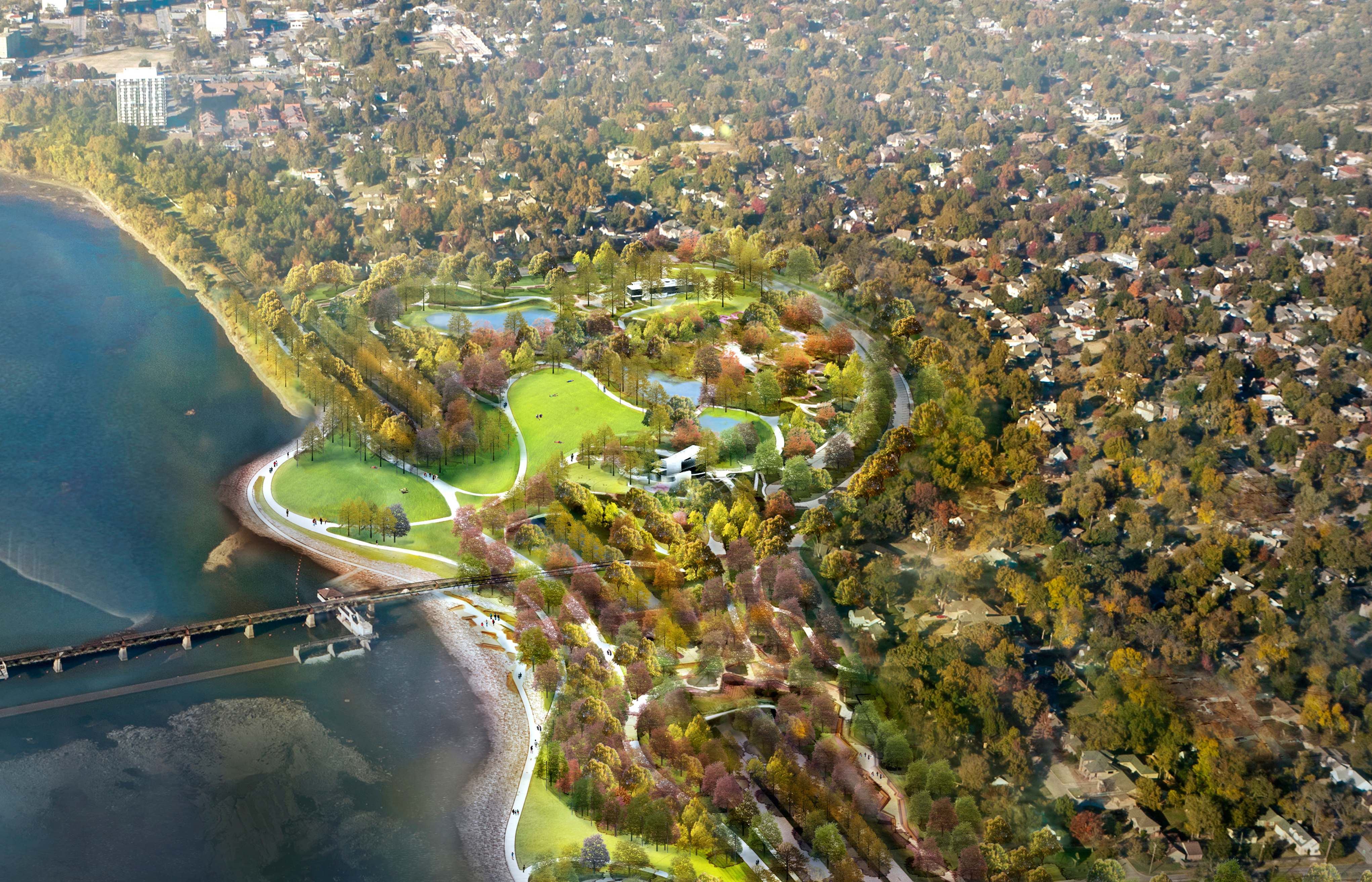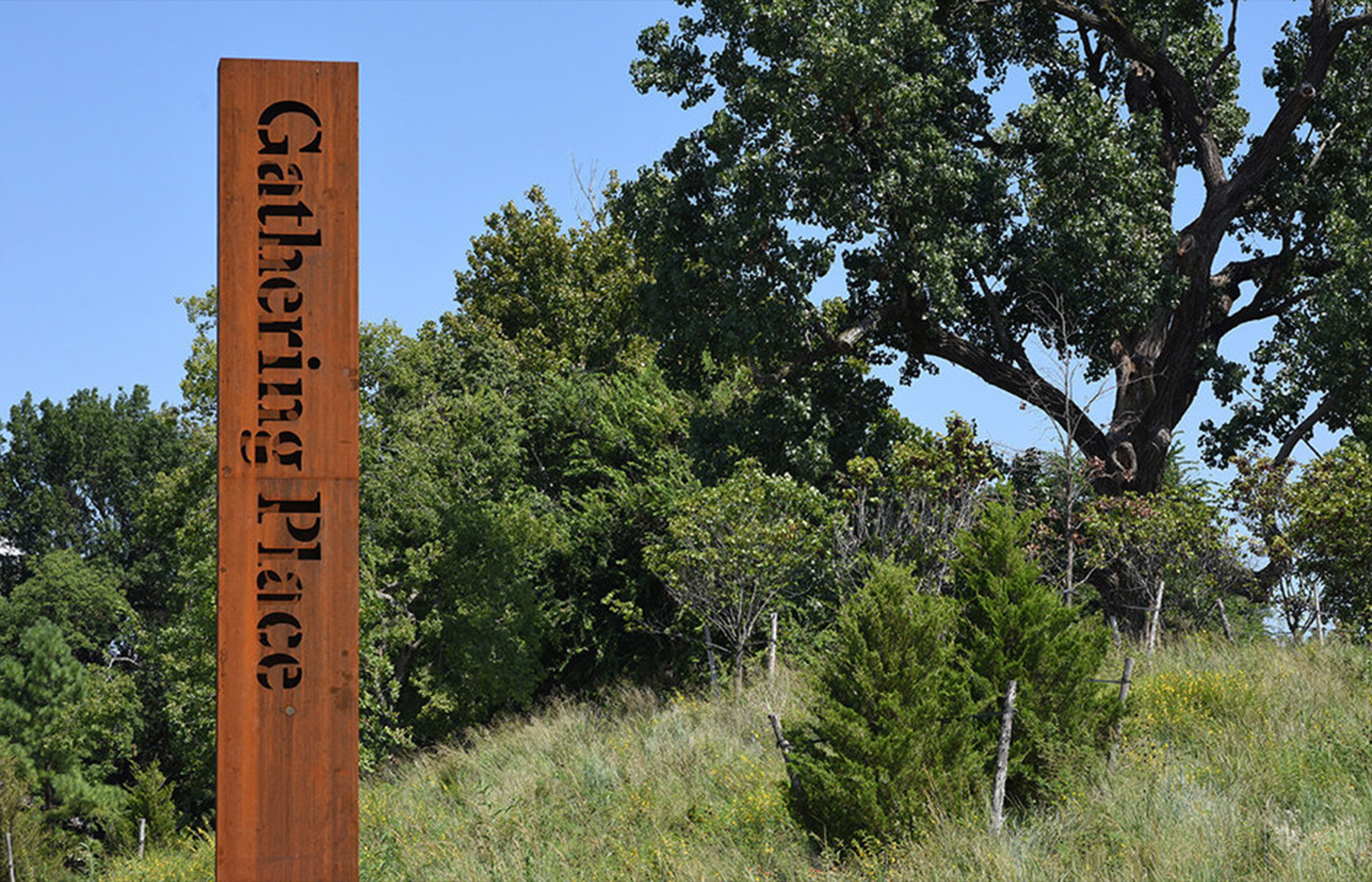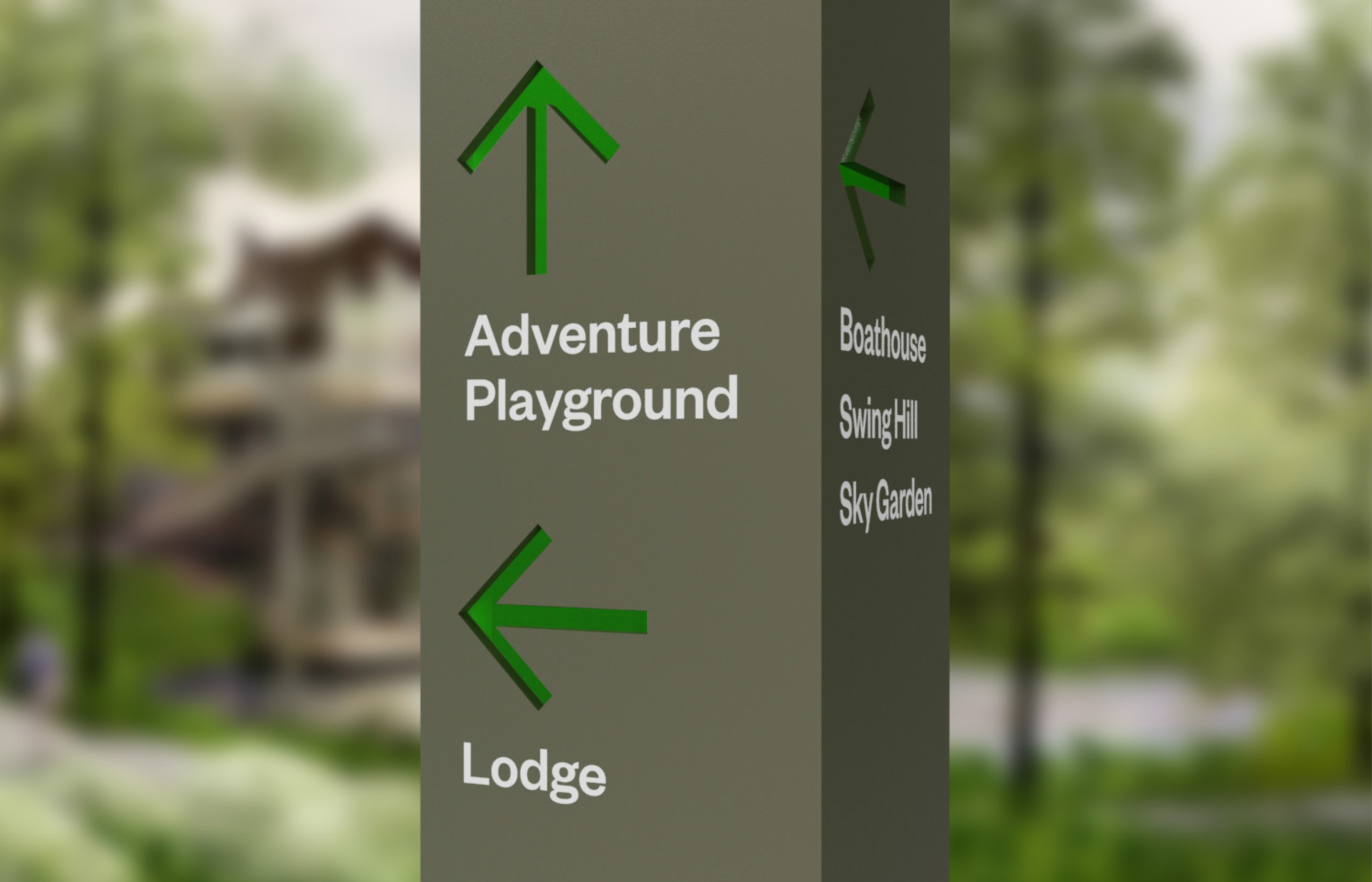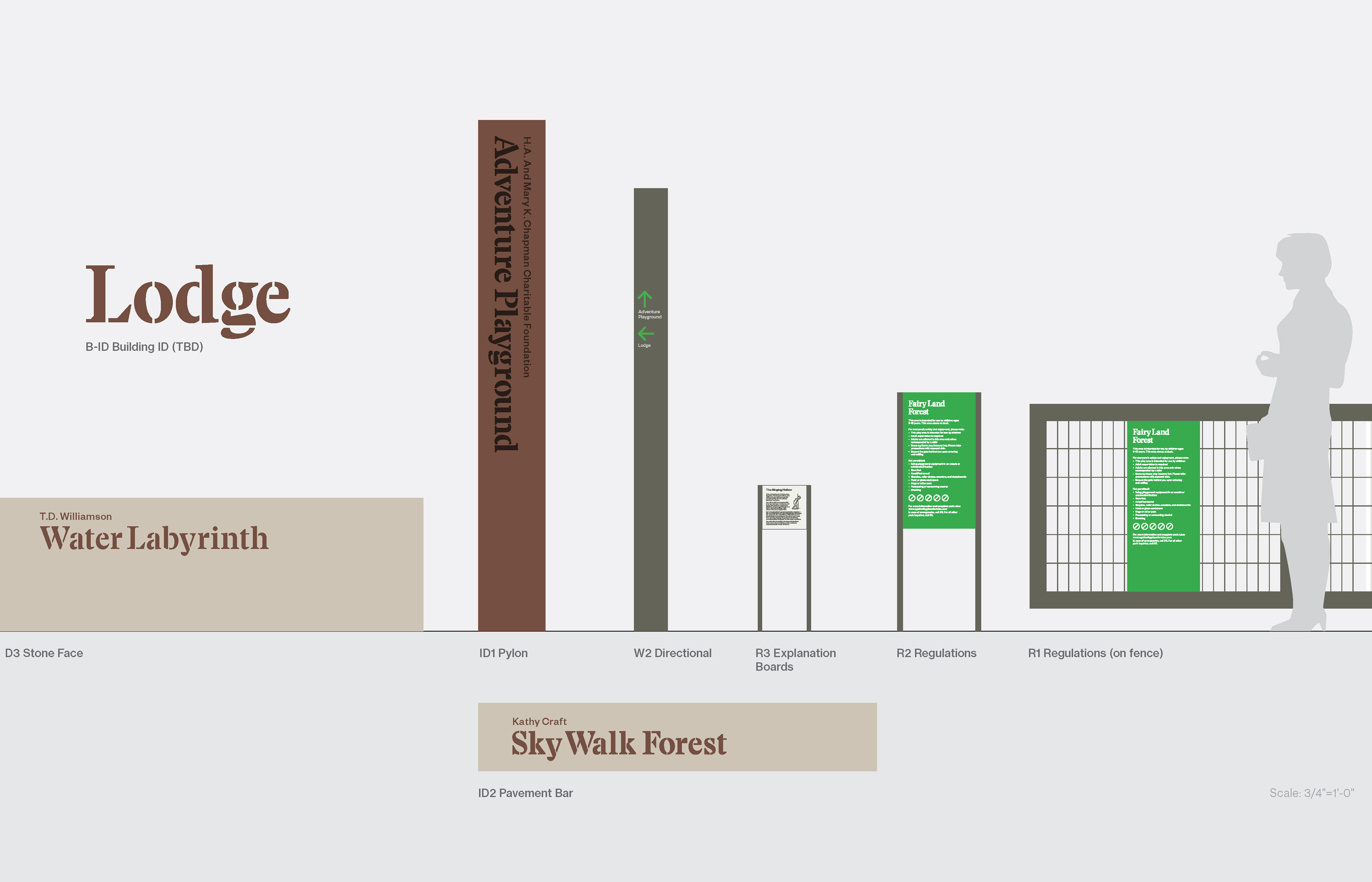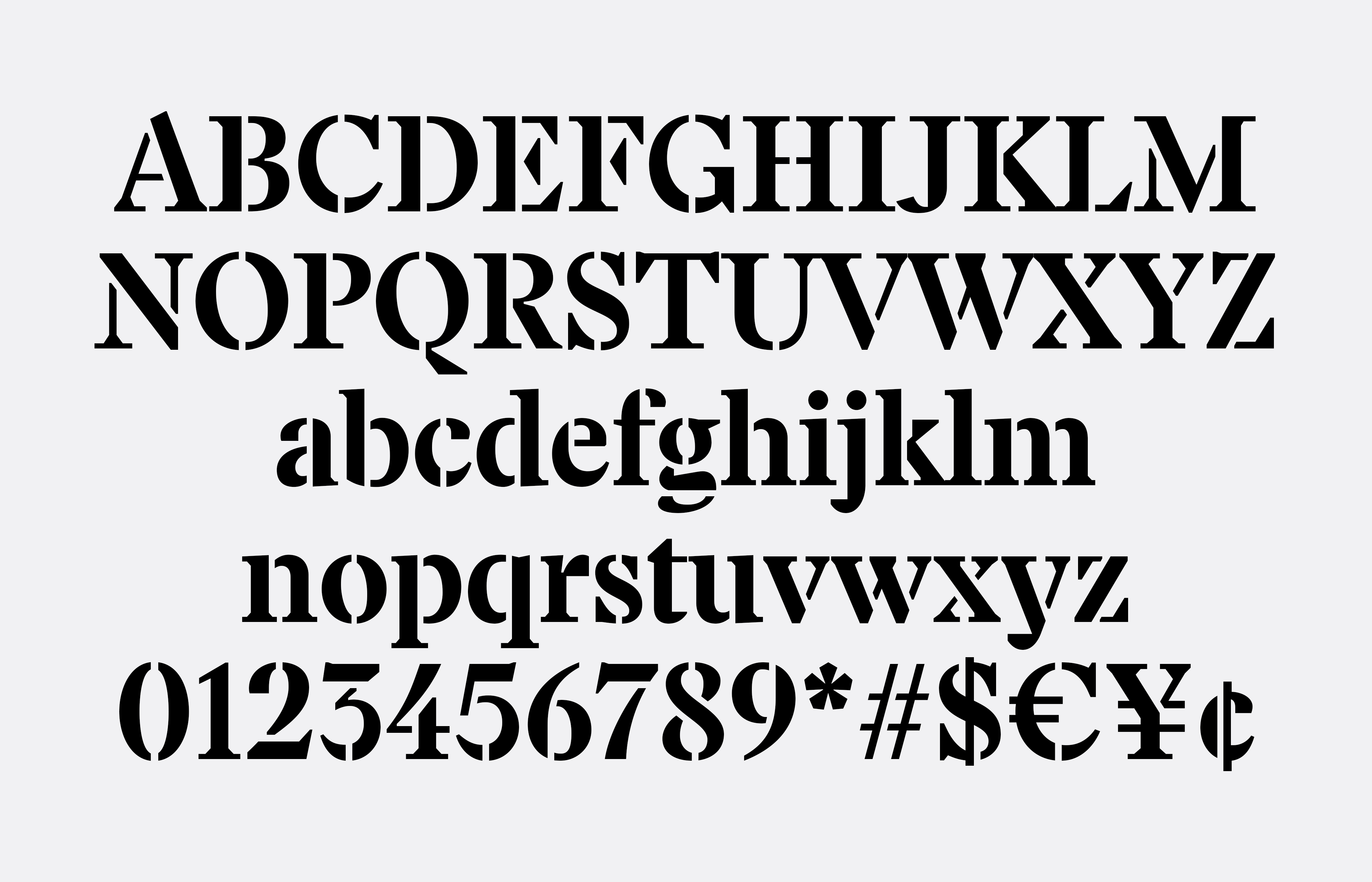 A Gathering Place for Tulsa
Developed in close collaboration with Michael Van Valkenburg Associates, the signage system for this new 100-acre riverfront park and civic commons features highlight colors that reflect the natural sandstone of the Oklahoma region.
The signage design further connects to Tulsa's industrial past through the use of heavy steel. A custom stencil version of Ludovic Balland's Stanley typeface was designed specifically to be cut out from weathered steel pylons and provides a distinct and unified look across the system.
2013
Prem Krishnamurthy, Shannon Harvey, Yoon-Young Chai, Chris Wu, Lauren Gideonse, Won Choi, Katie Okamoto