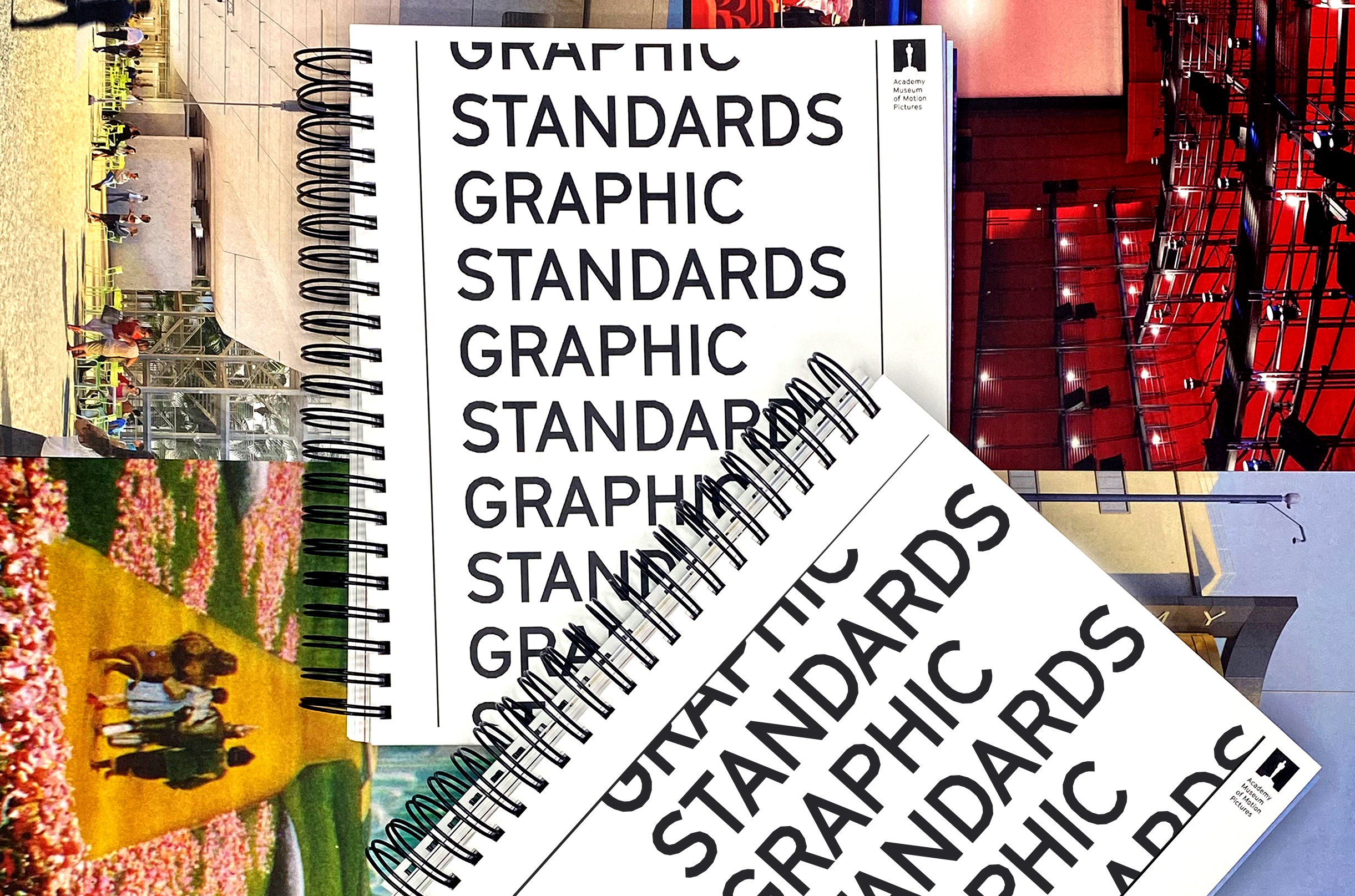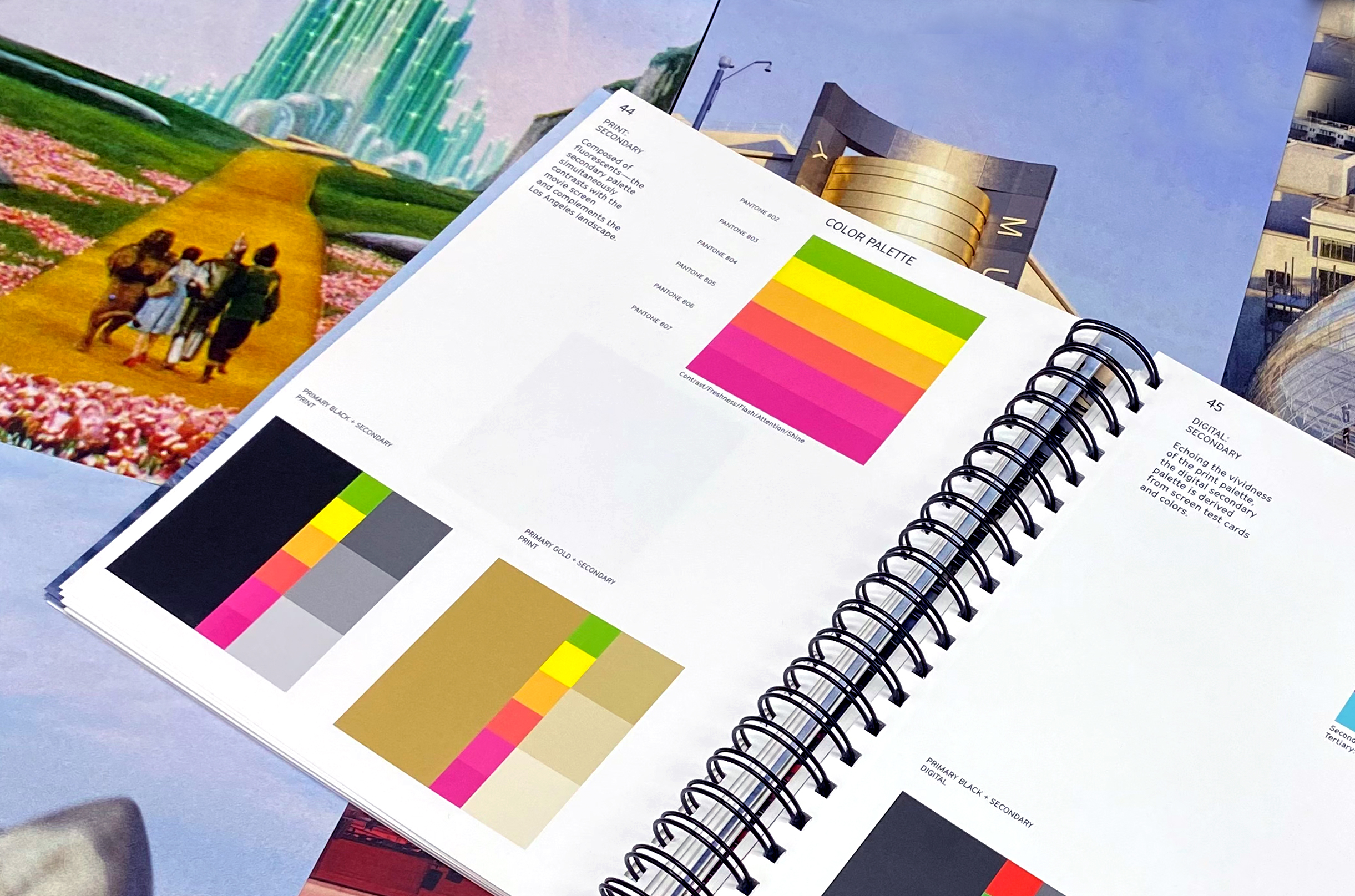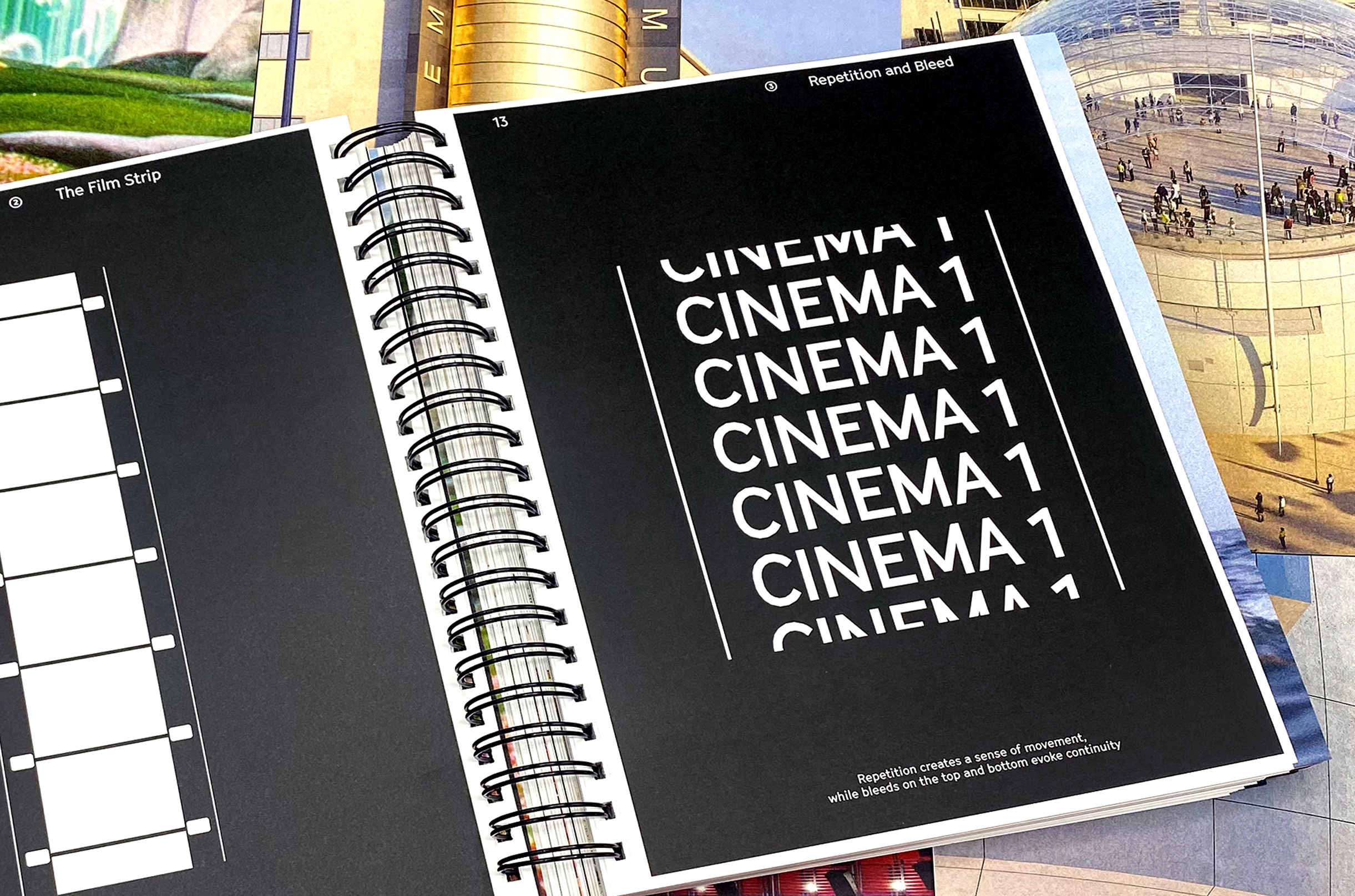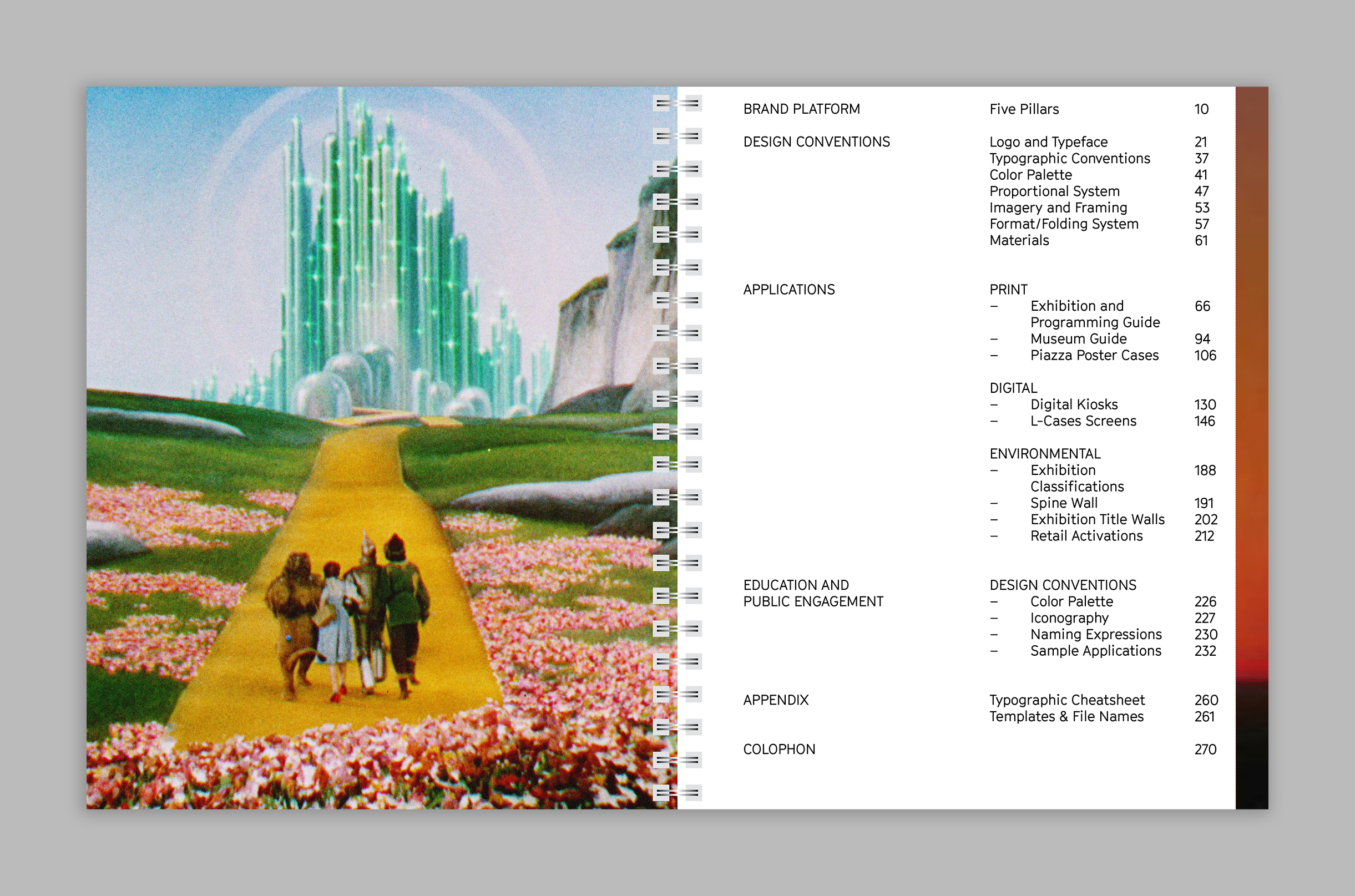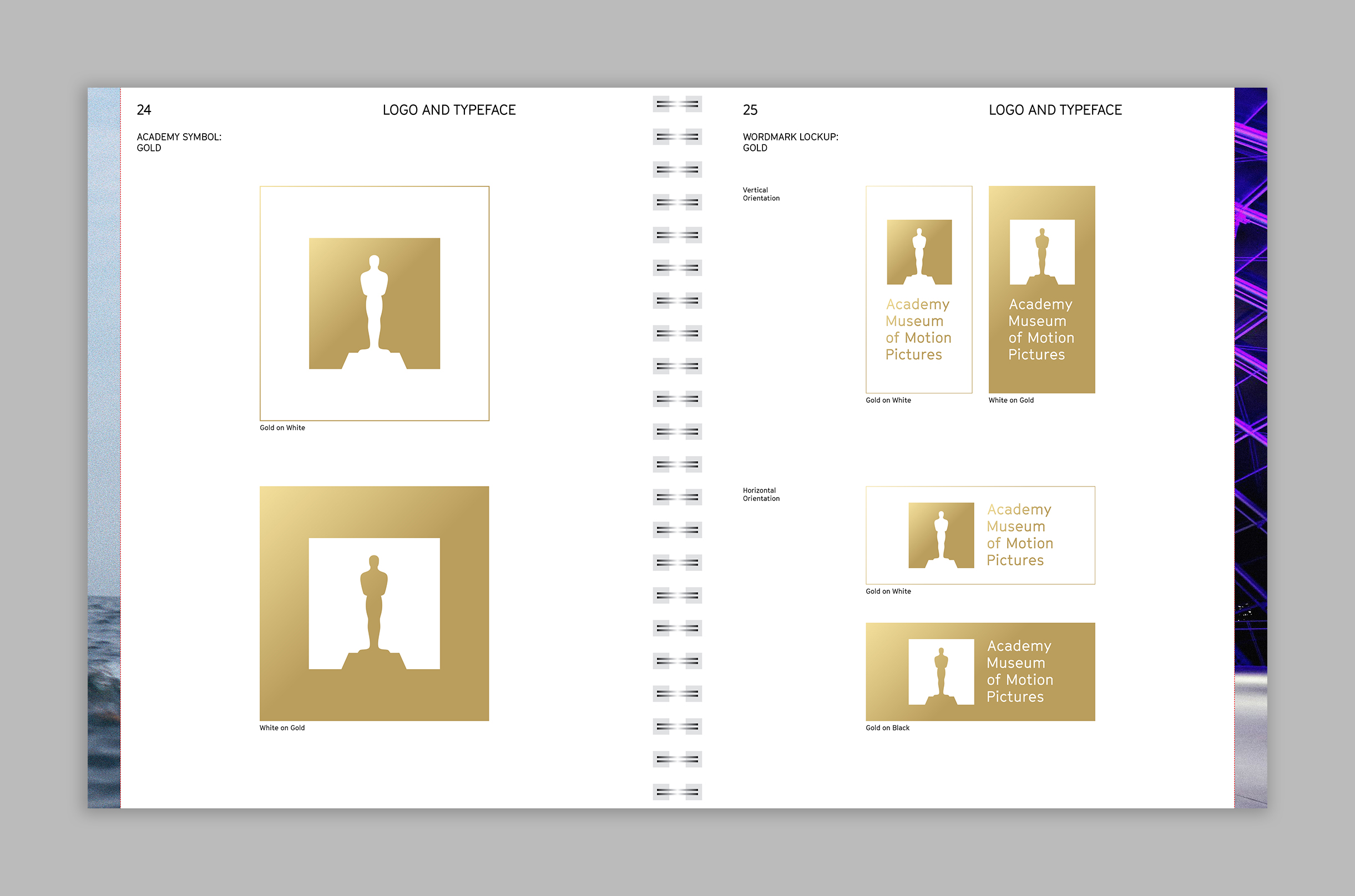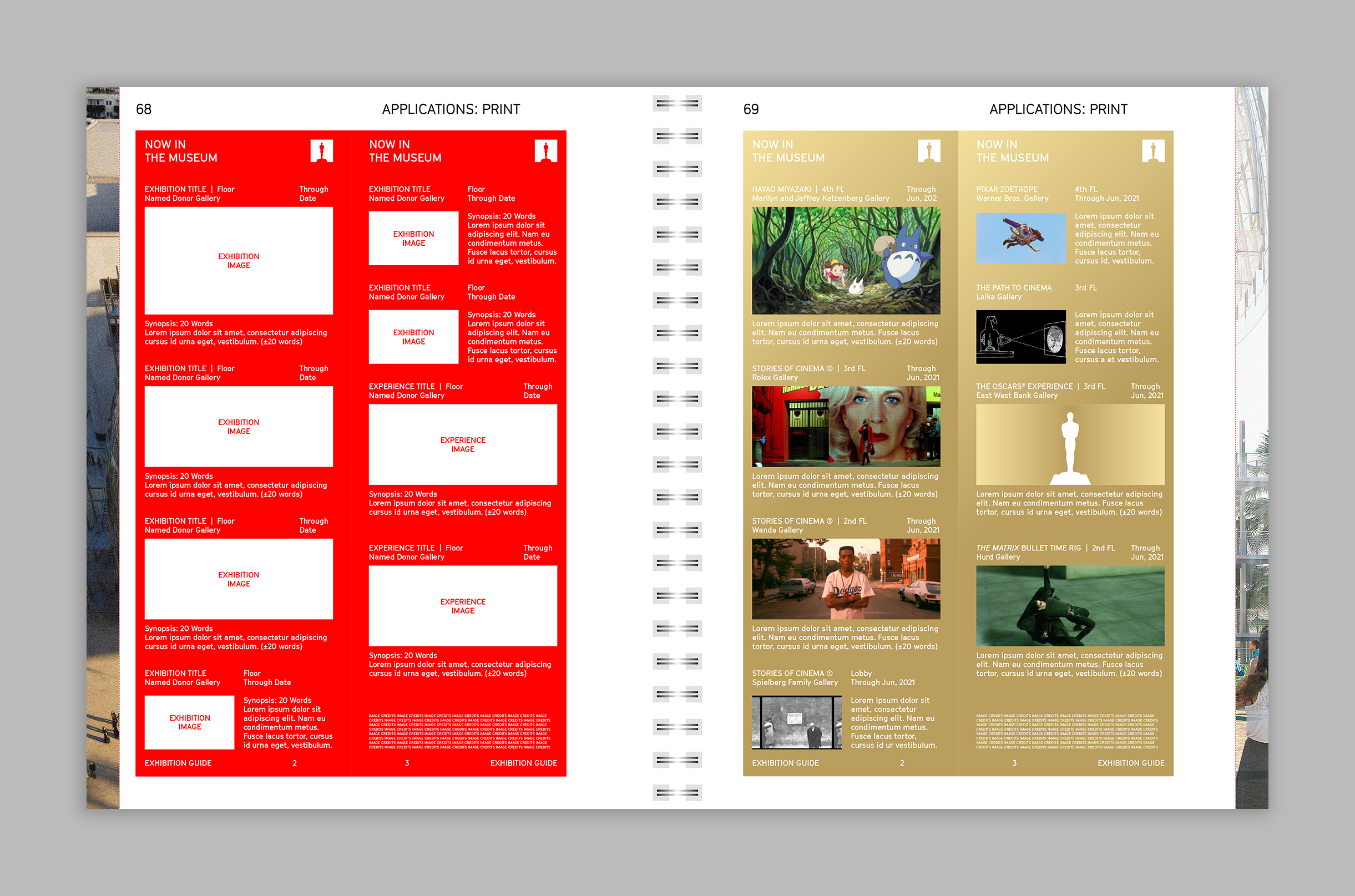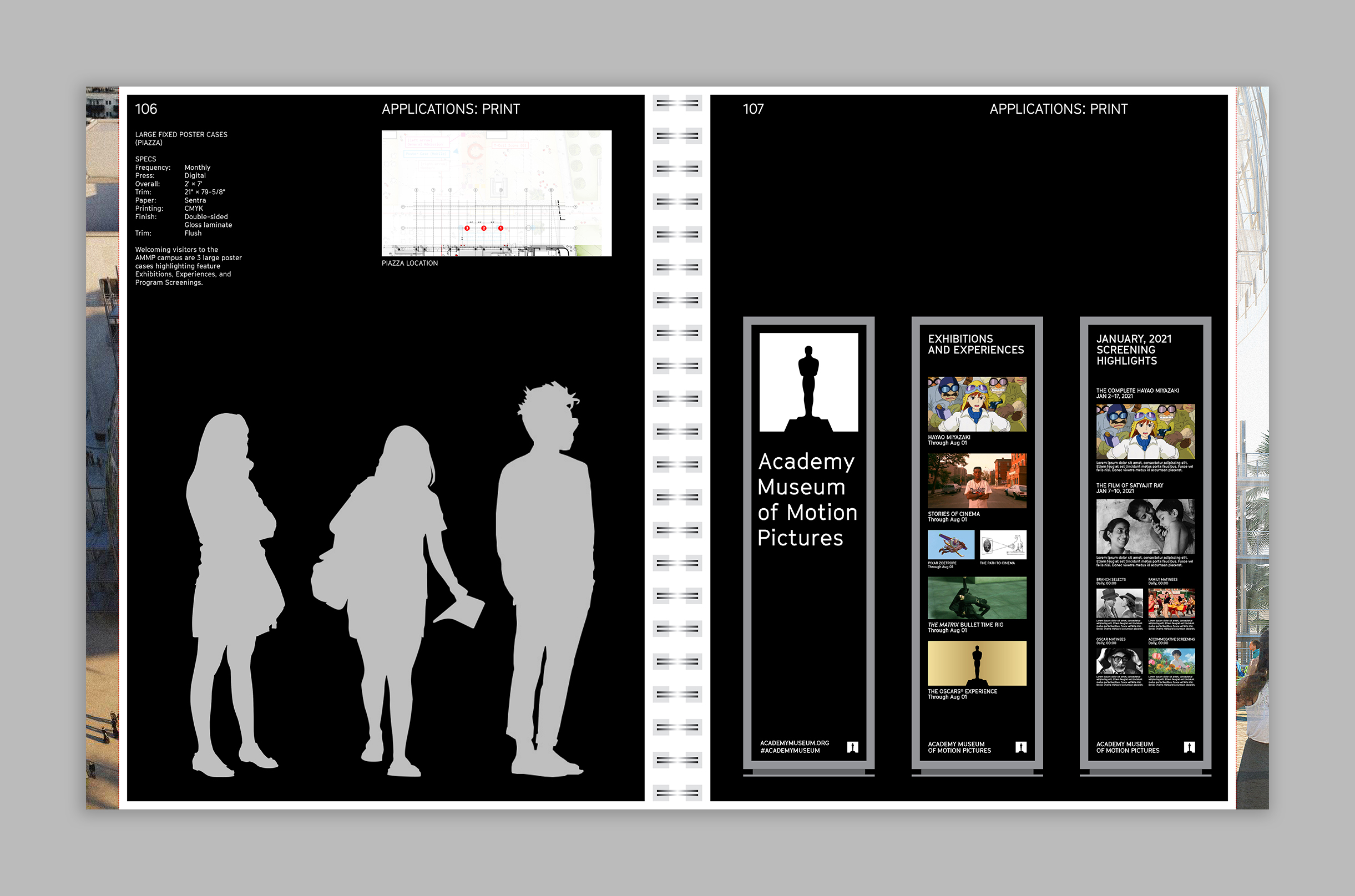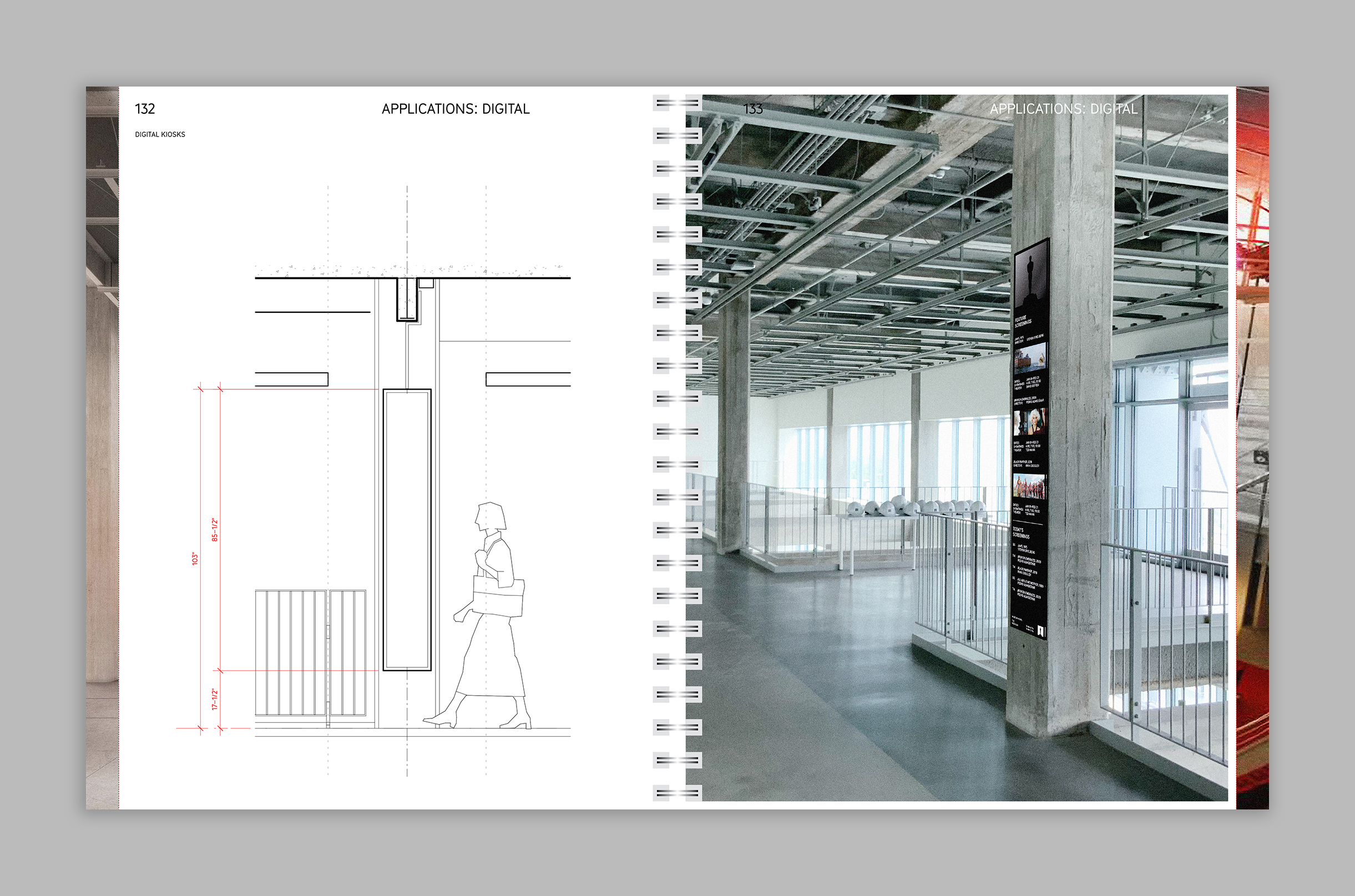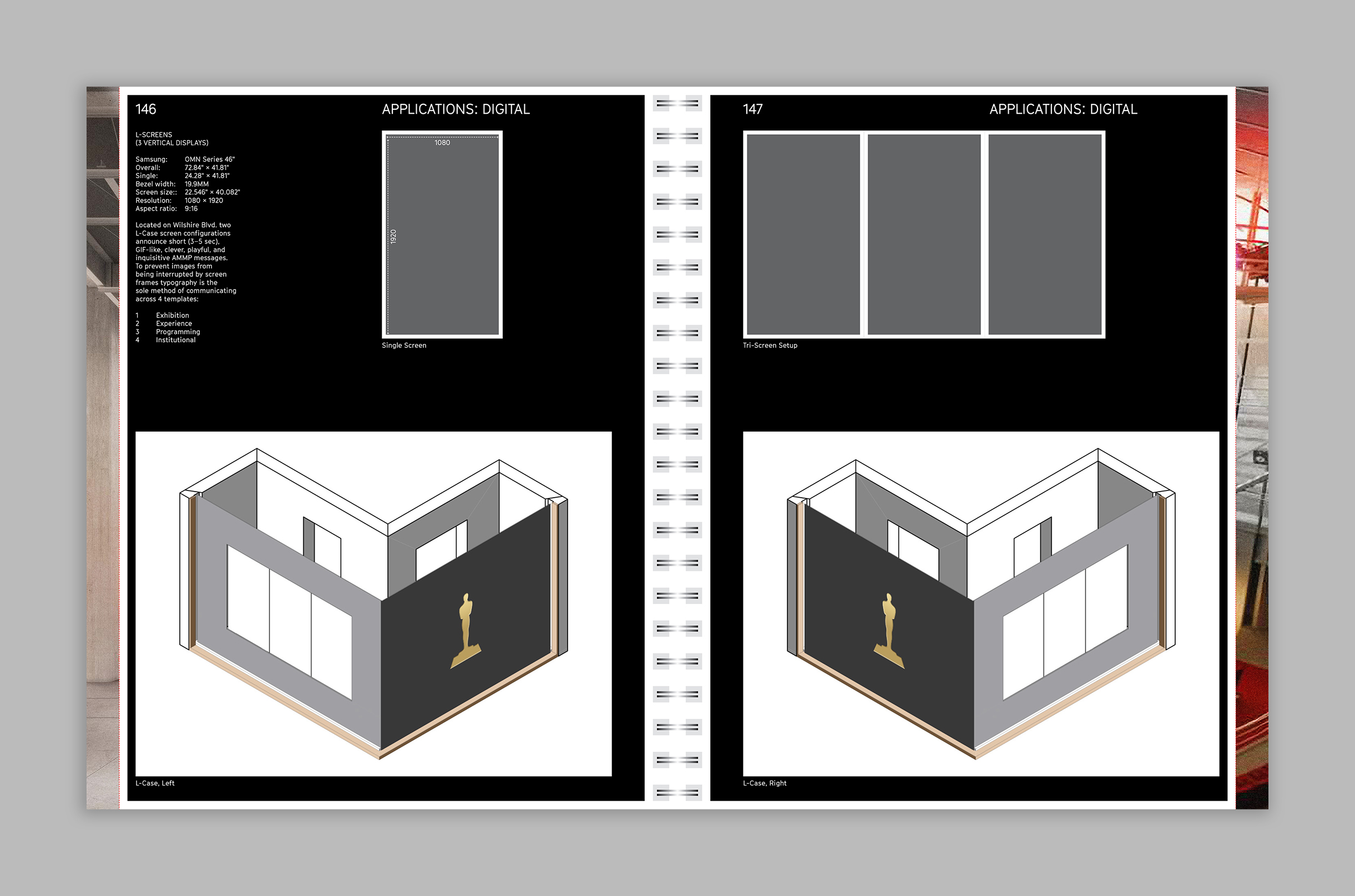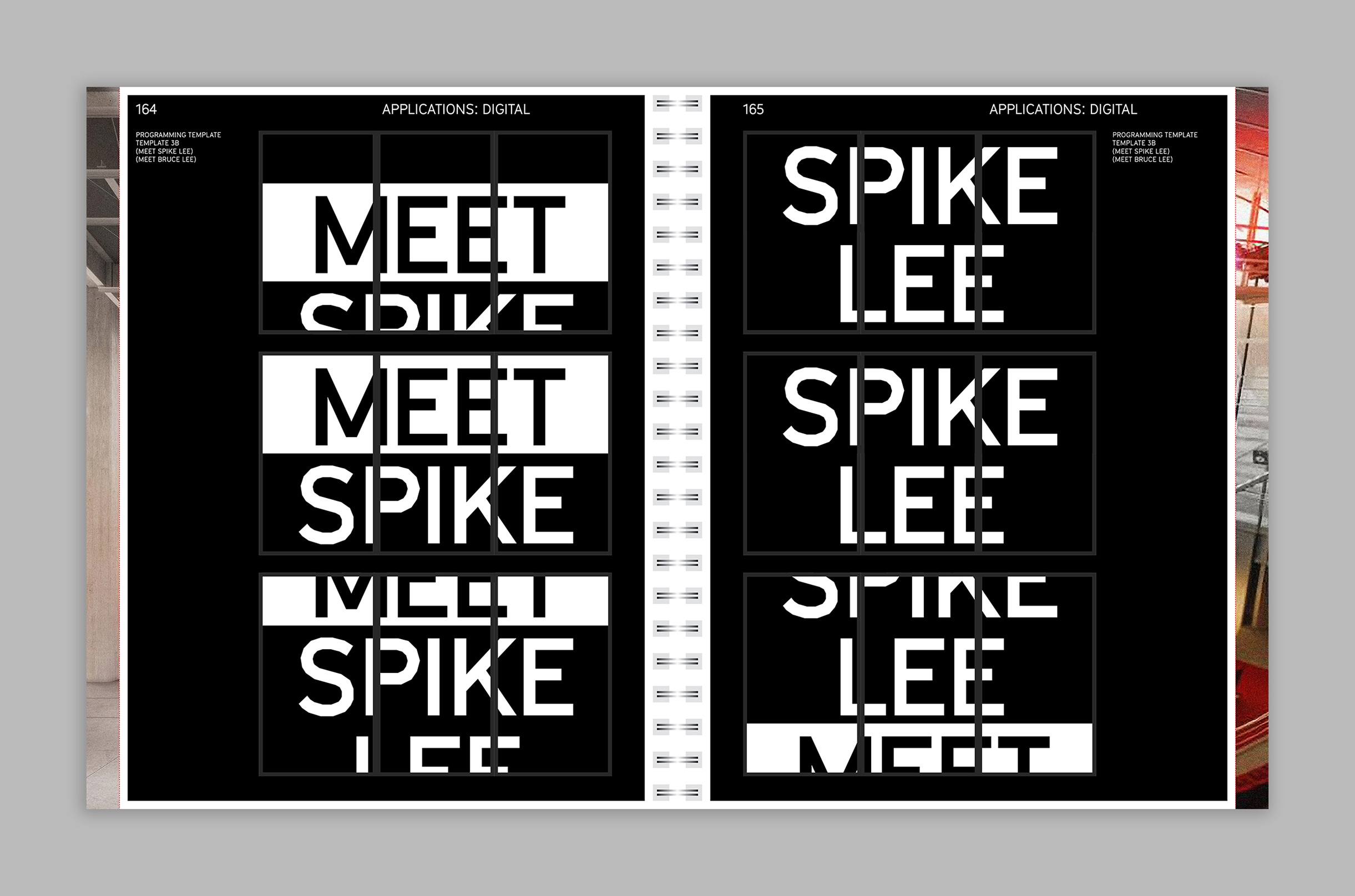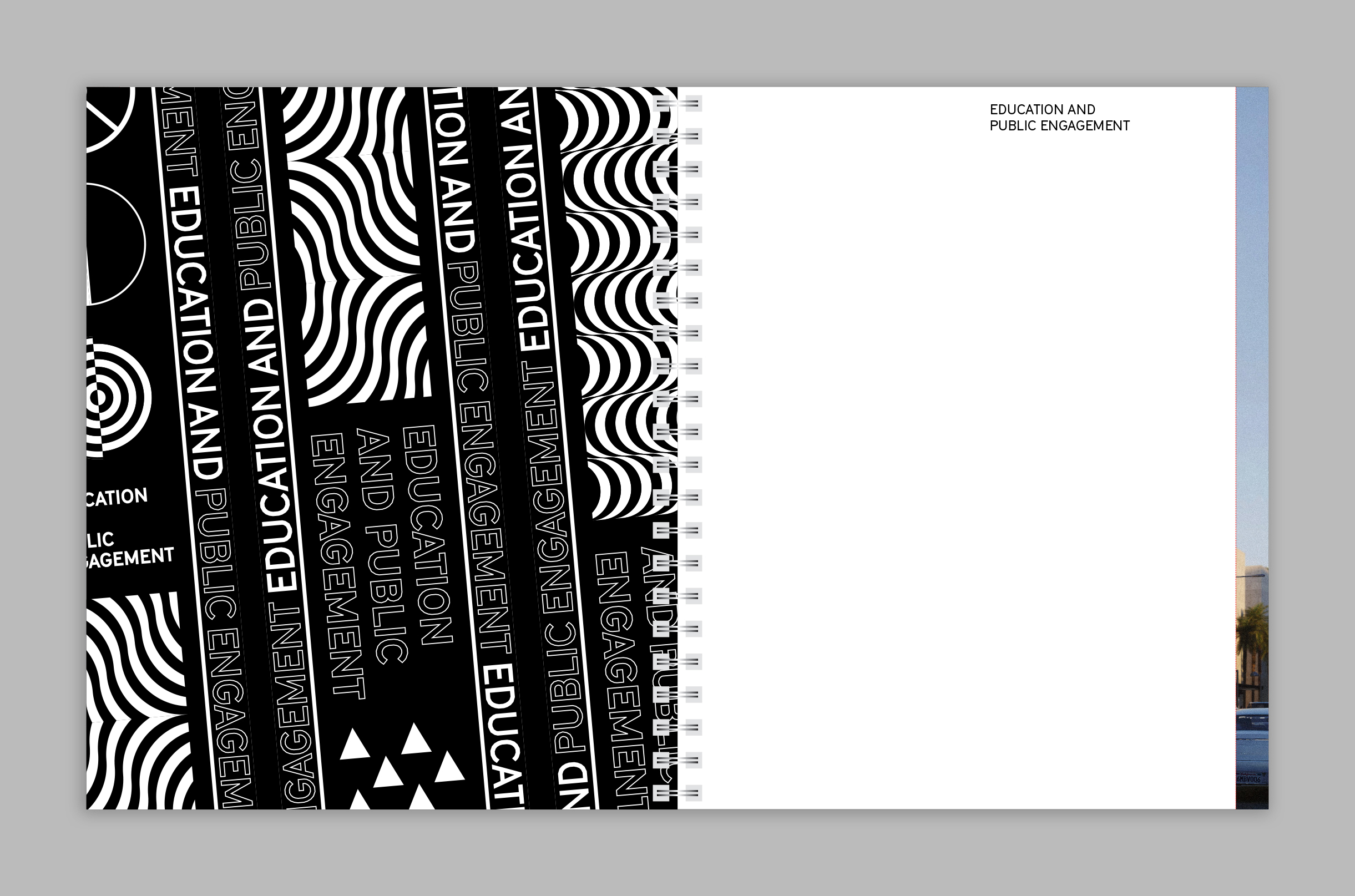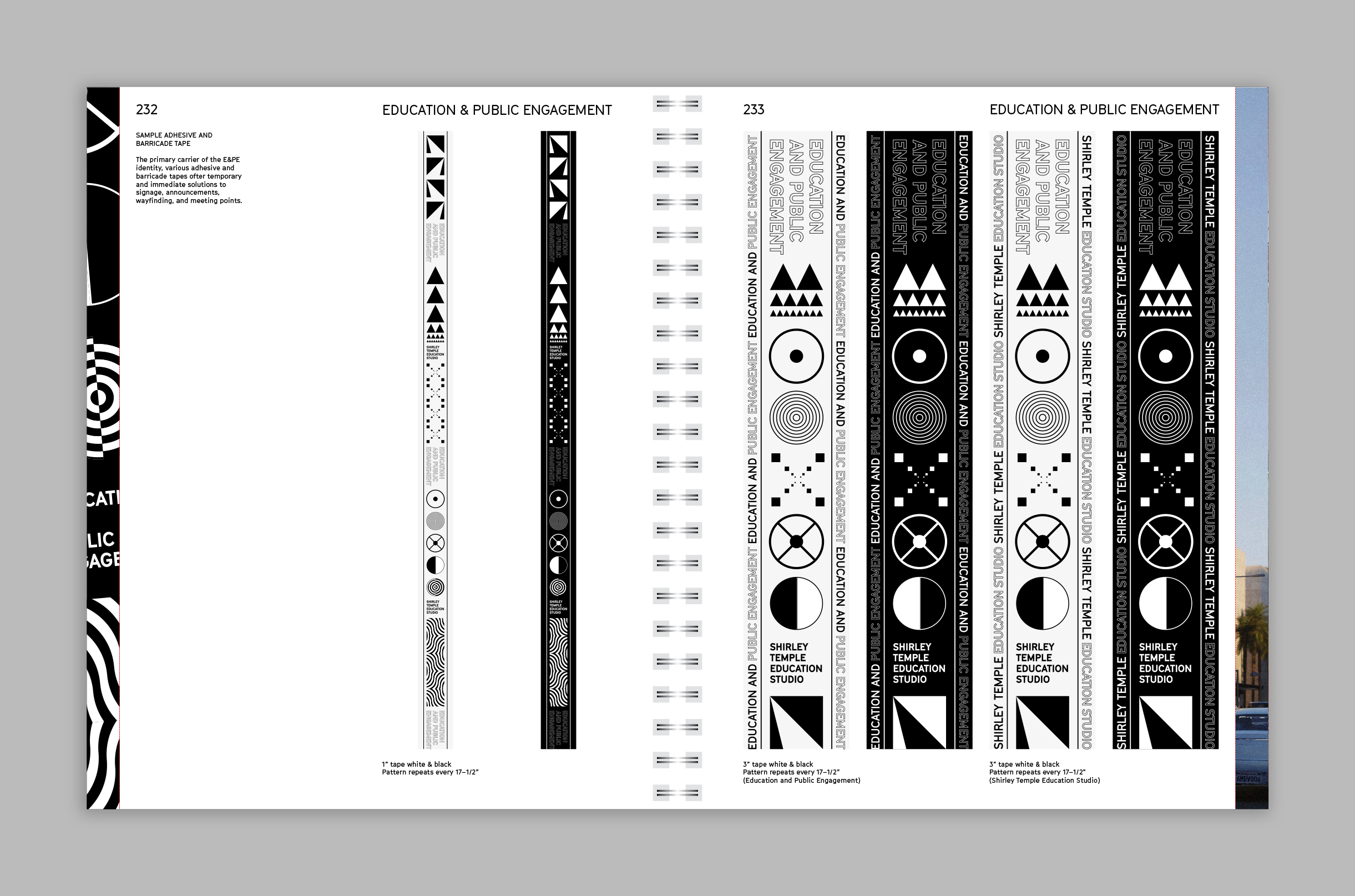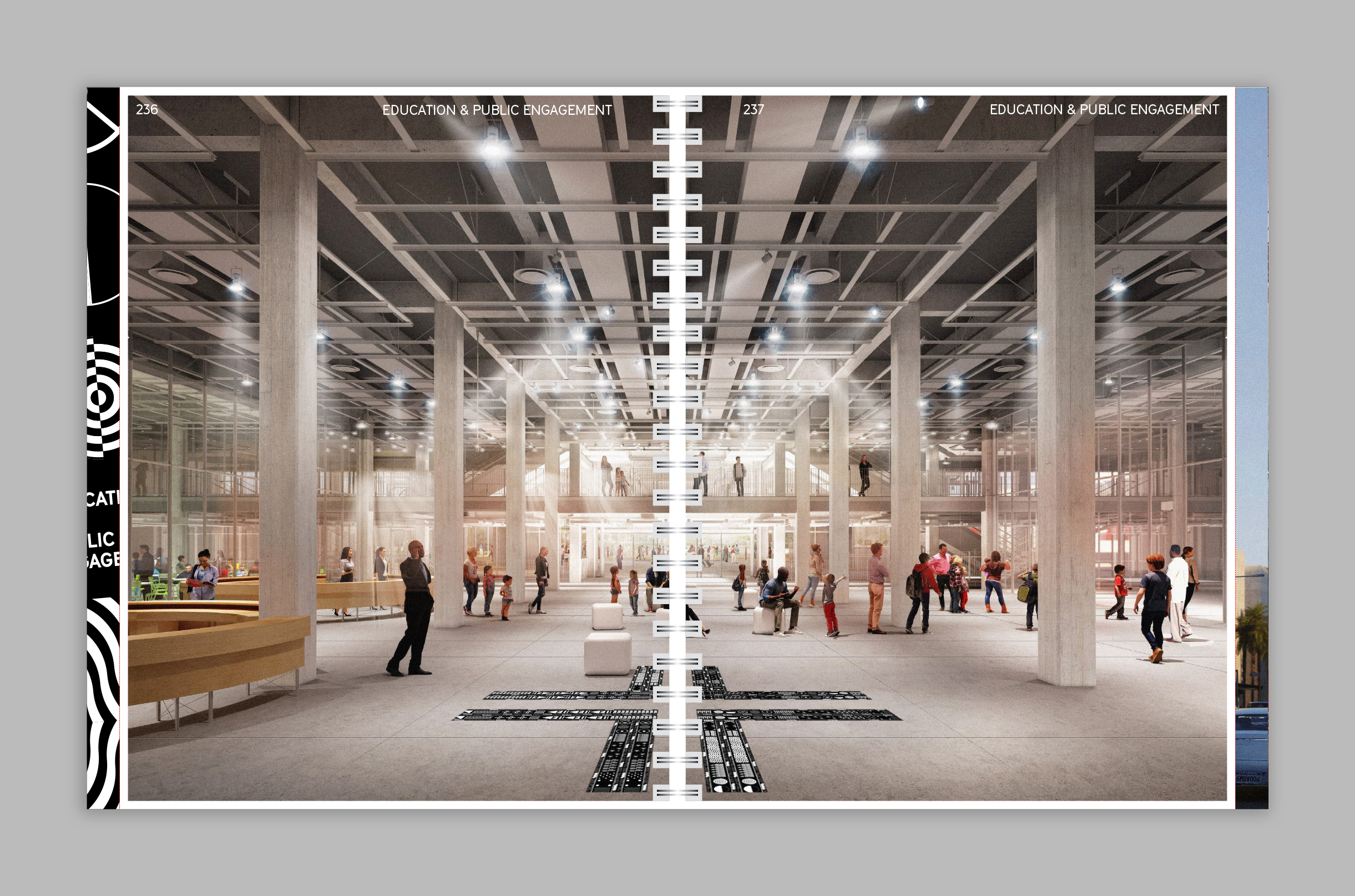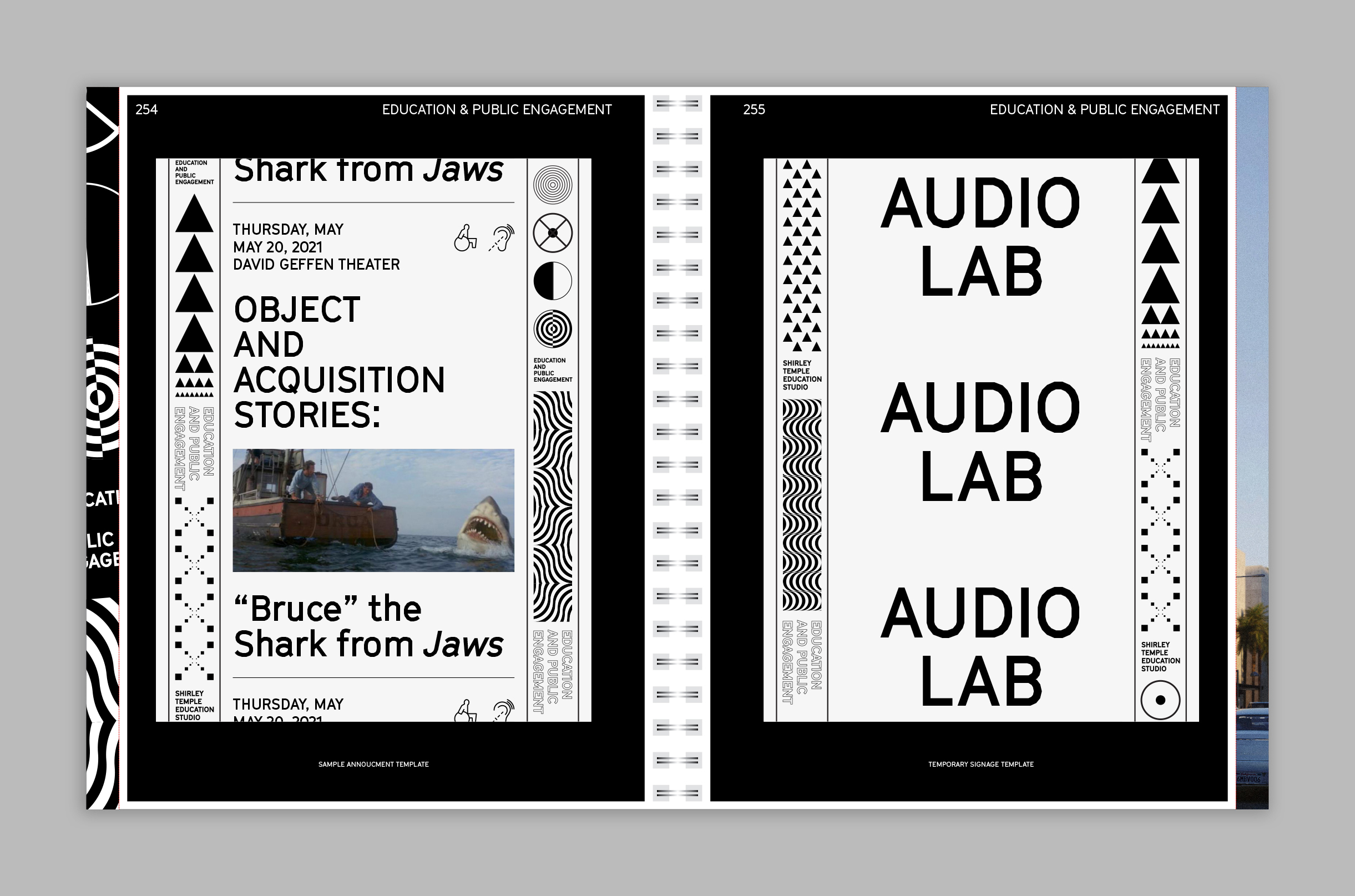 Academy Museum of Motion Pictures: Graphic Standards
IN-FO.CO developed a comprehensive set of brand guidelines for the new Academy Museum of Motion Pictures in Los Angeles. Covering print collateral, environmental graphics, posters, motion graphics, maps, and digital signage, the extensive suite of applications, templates, and refreshed color palette embraces the bold new role of the first-ever museum dedicated to the art and science of movies. The uniquely faceted typeface GT Cinetype—based on a historical design for early cinema subtitling machines—is used throughout, in a subtle nod to the technical underpinnings that enable movie magic.
Shannon Harvey, Dylan Fracareta, Marina Kitchen.