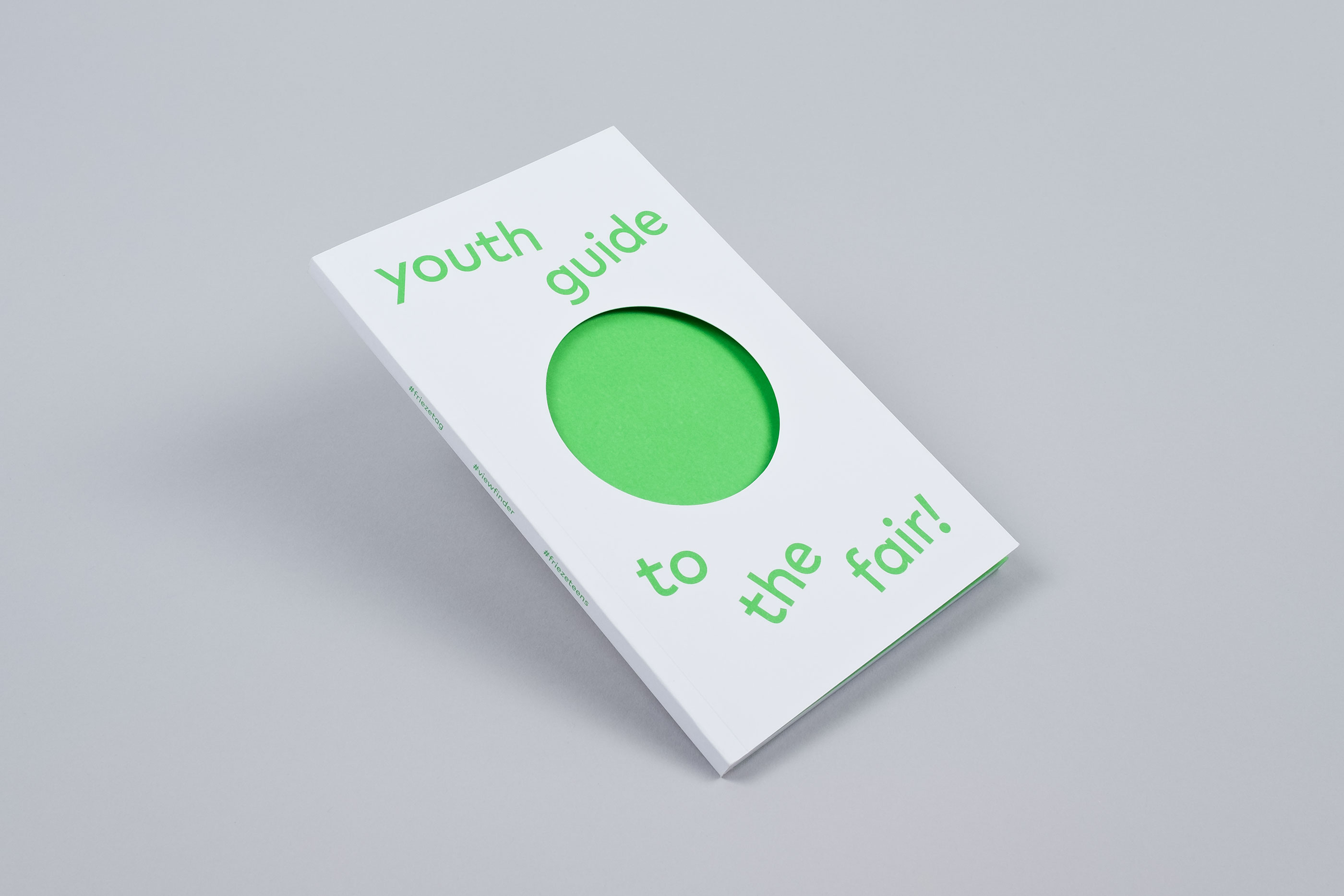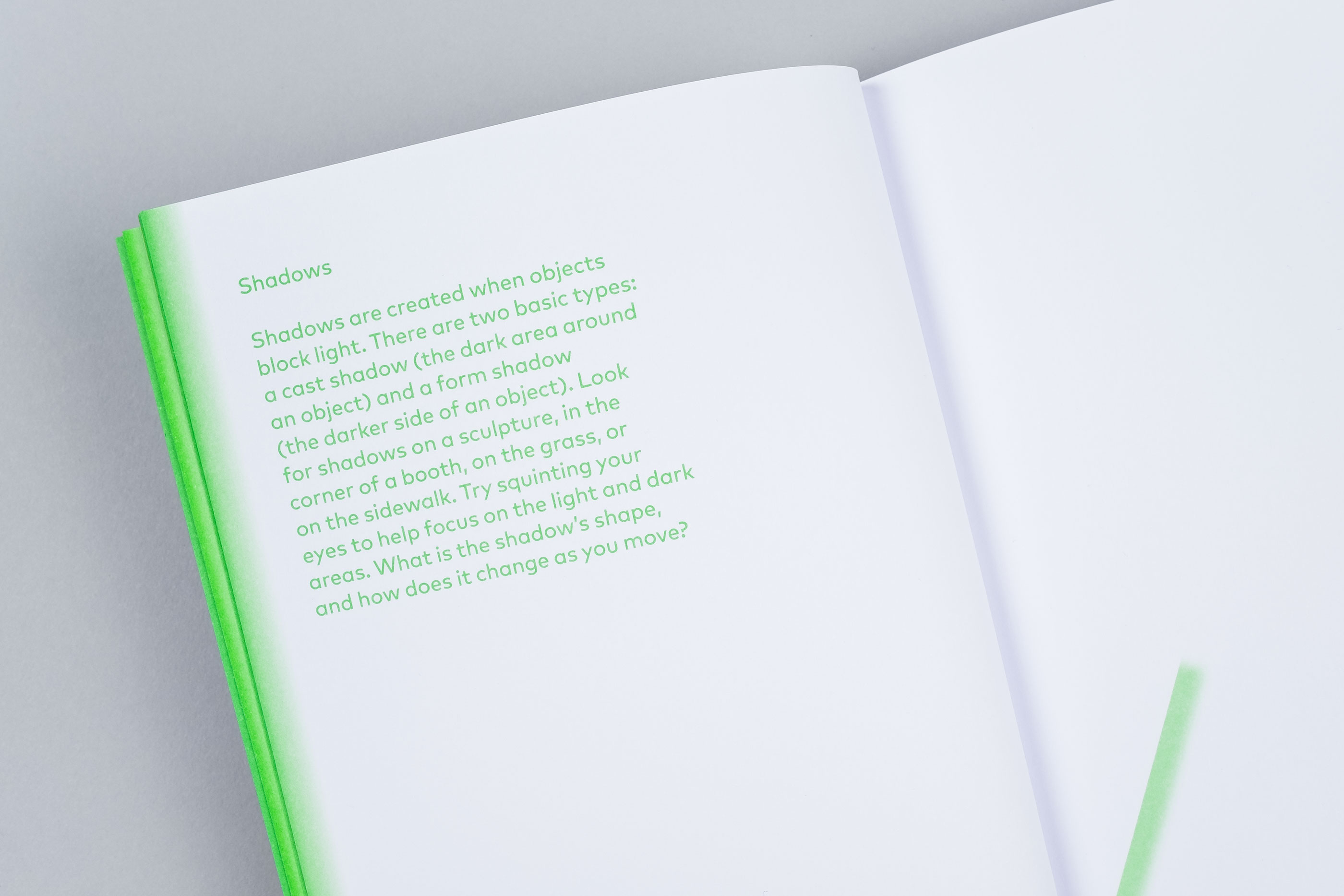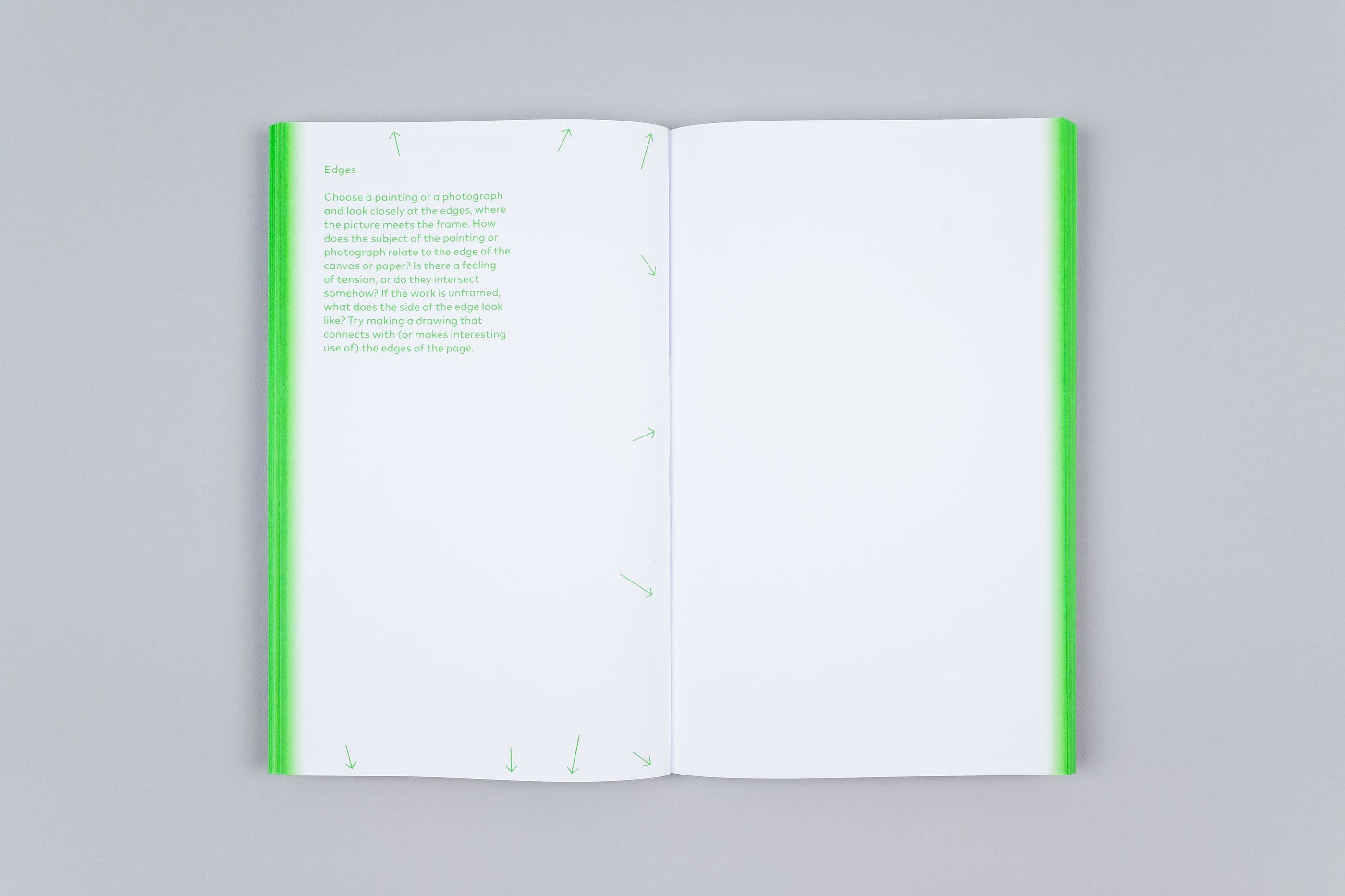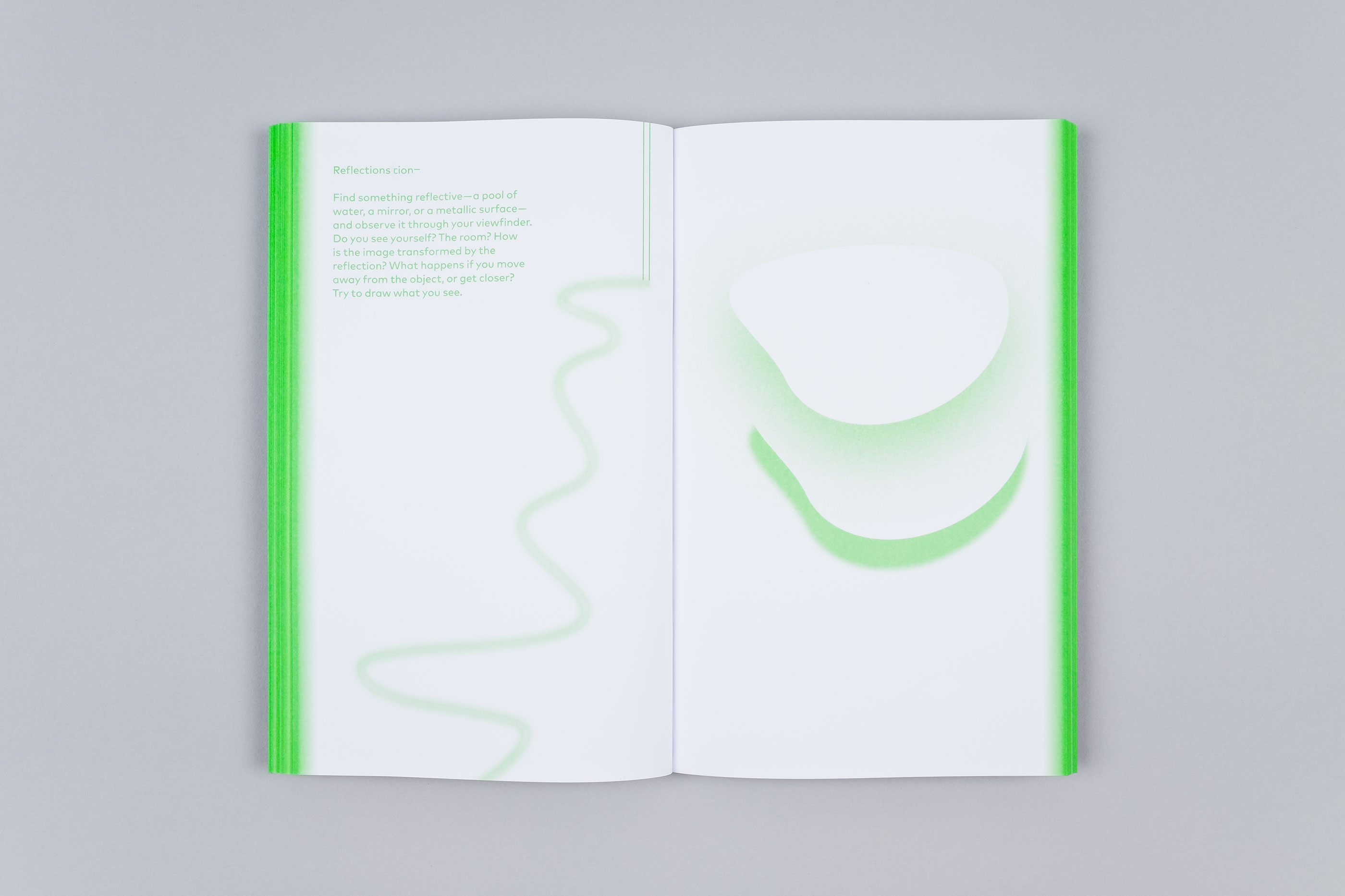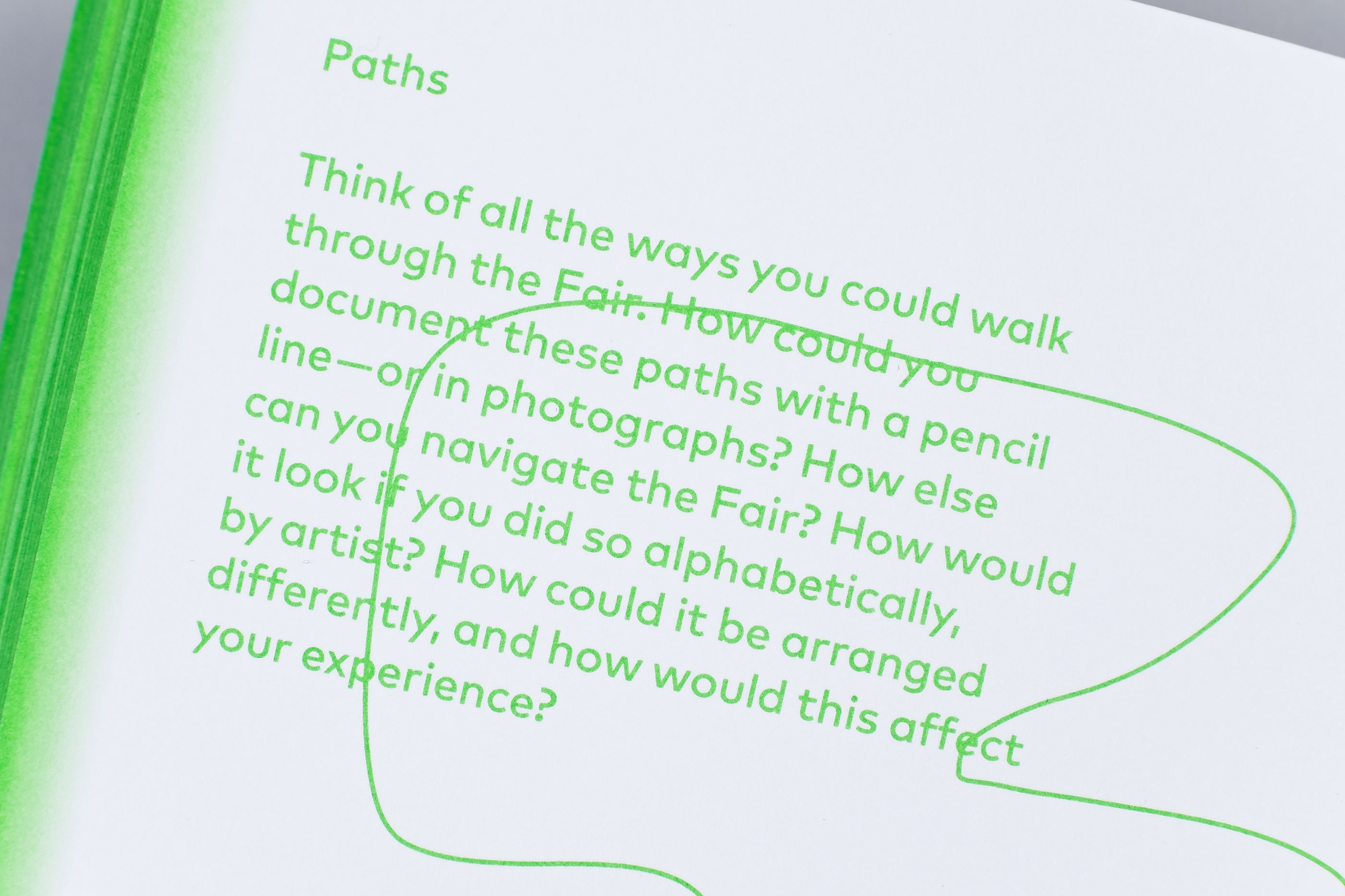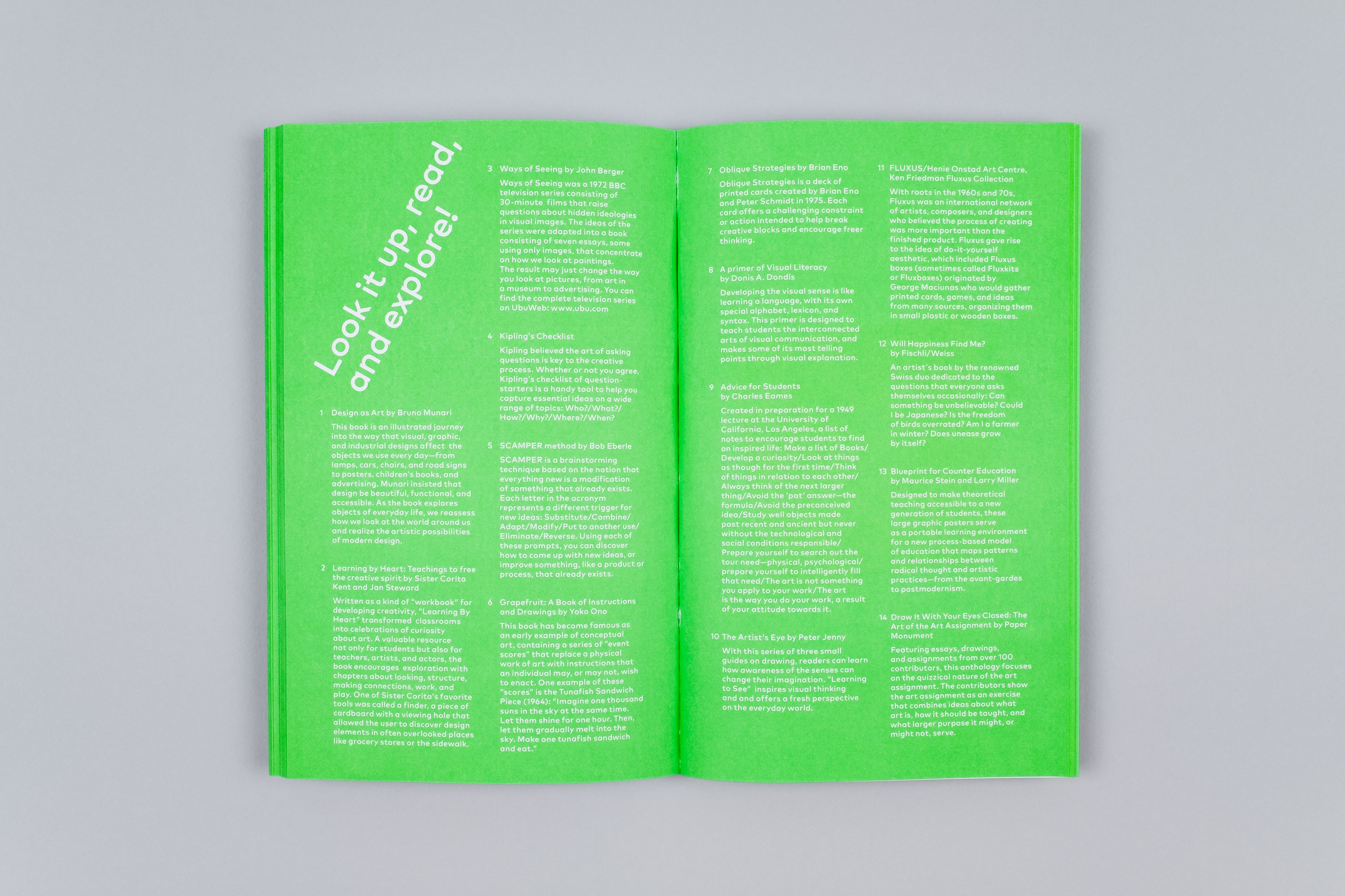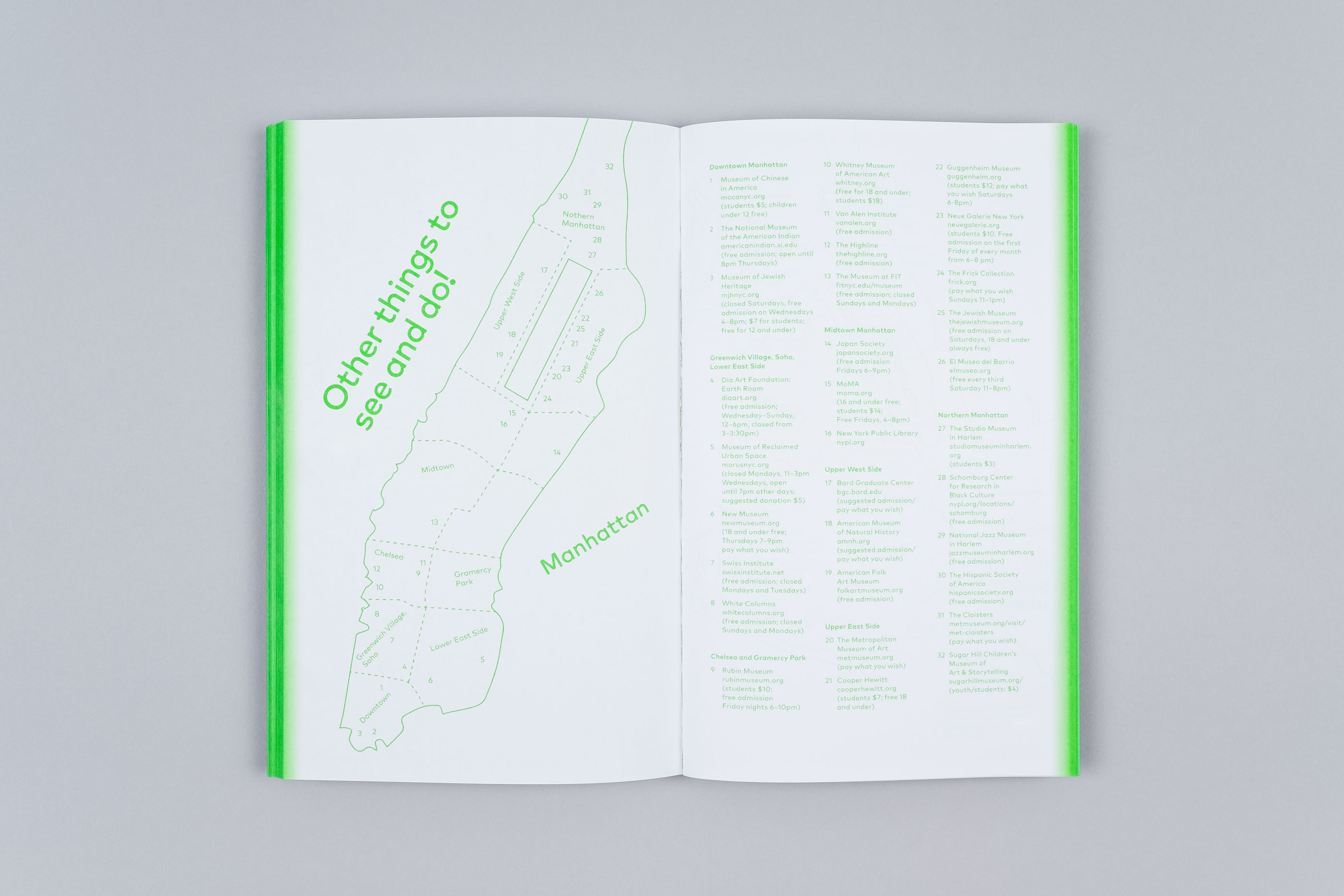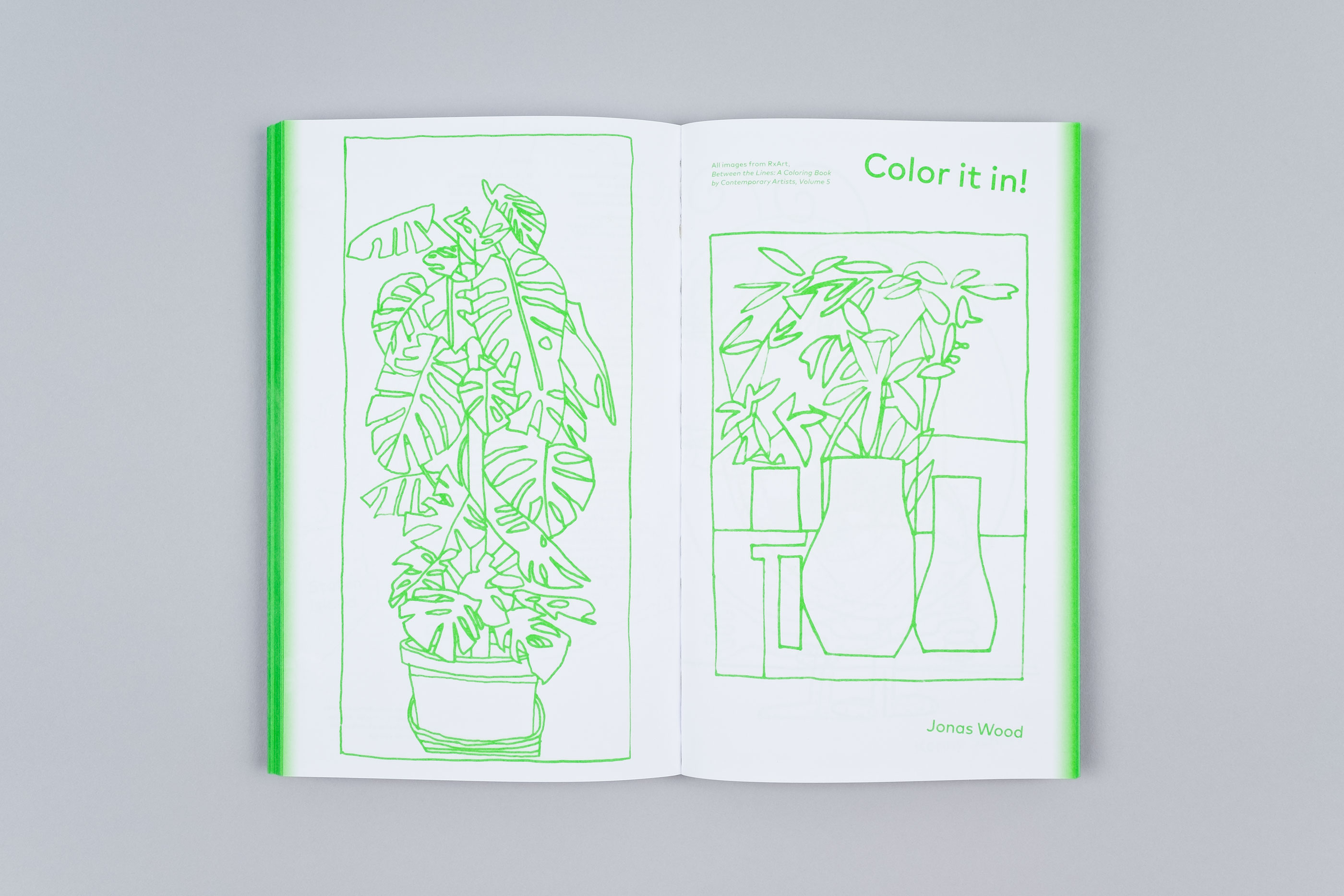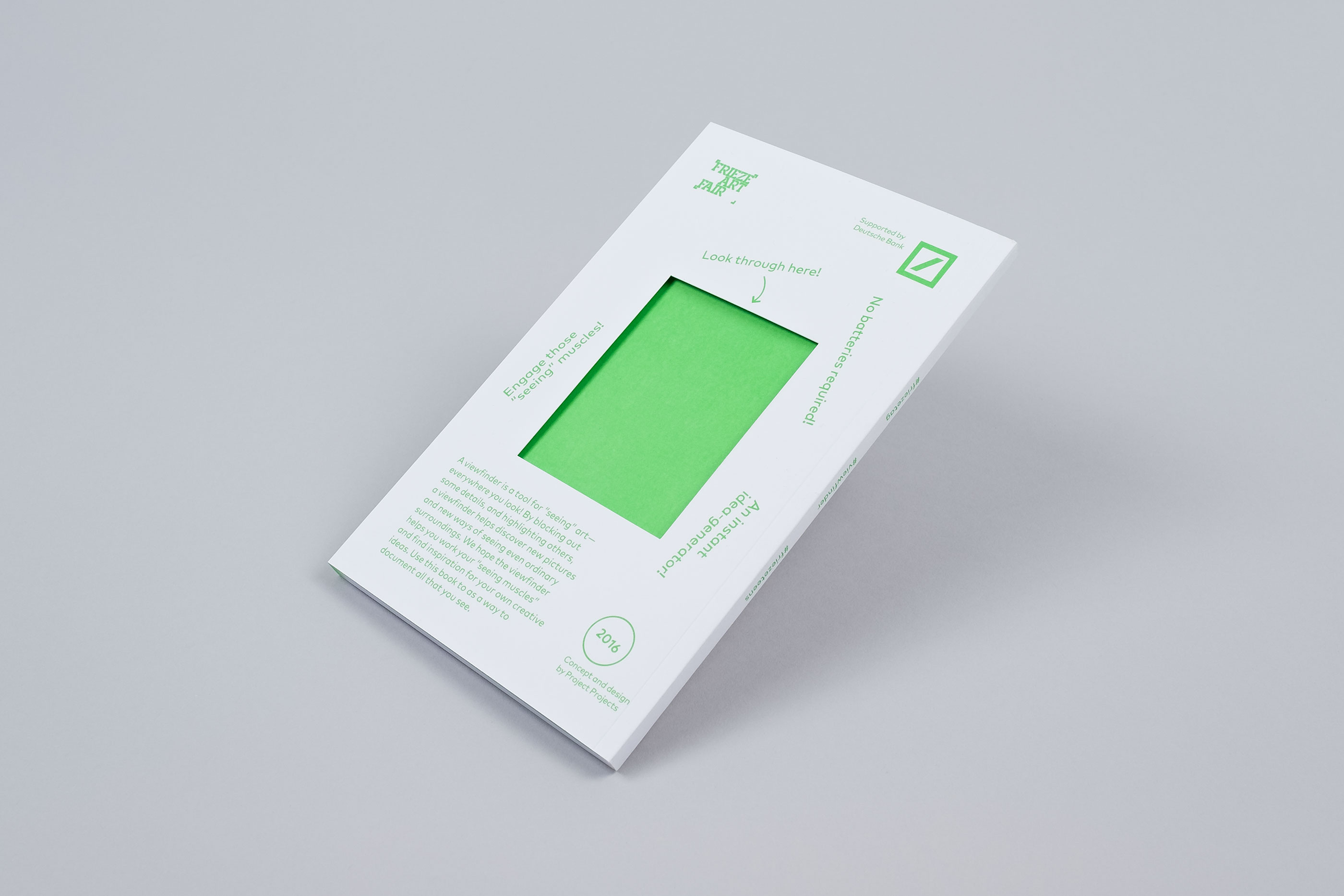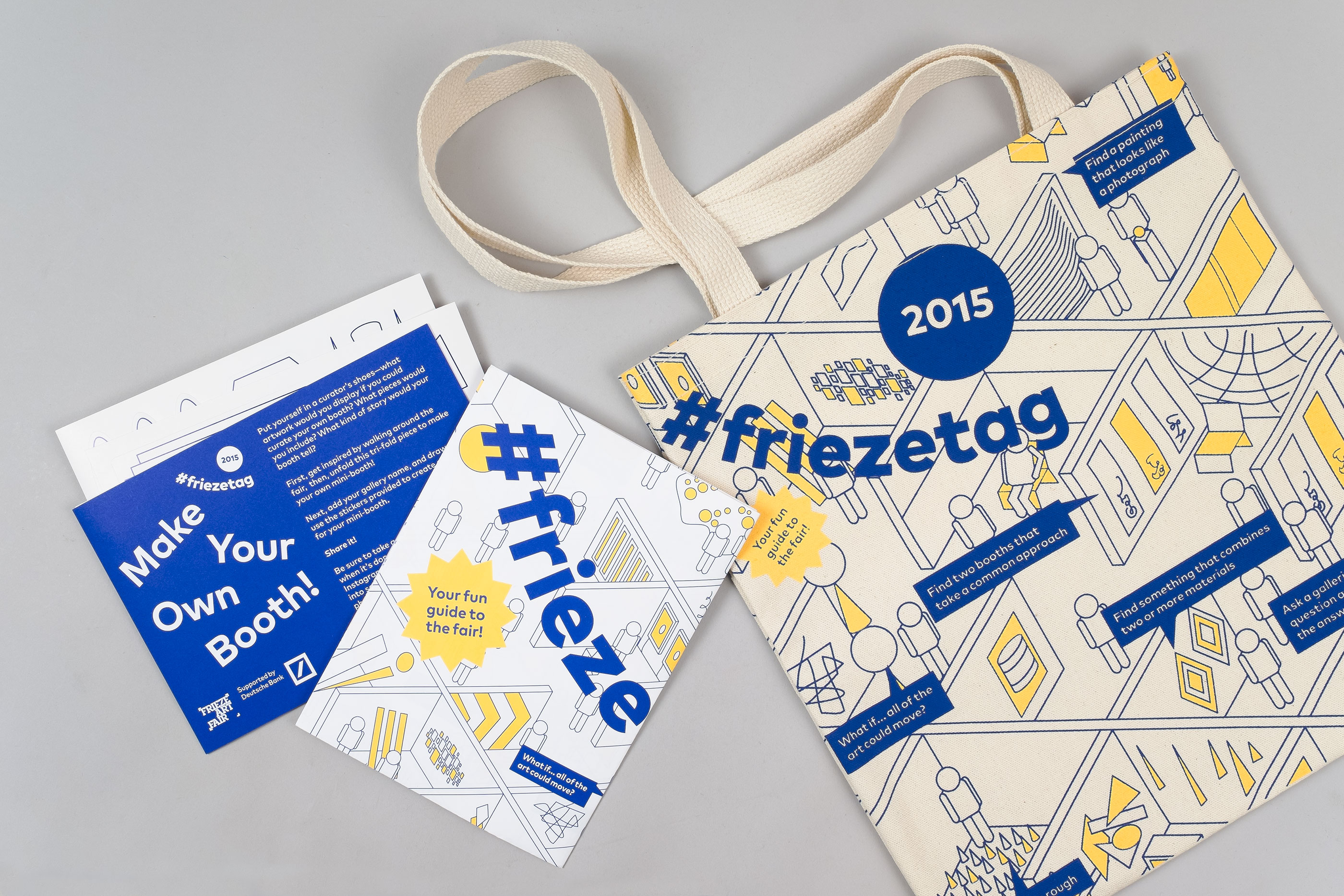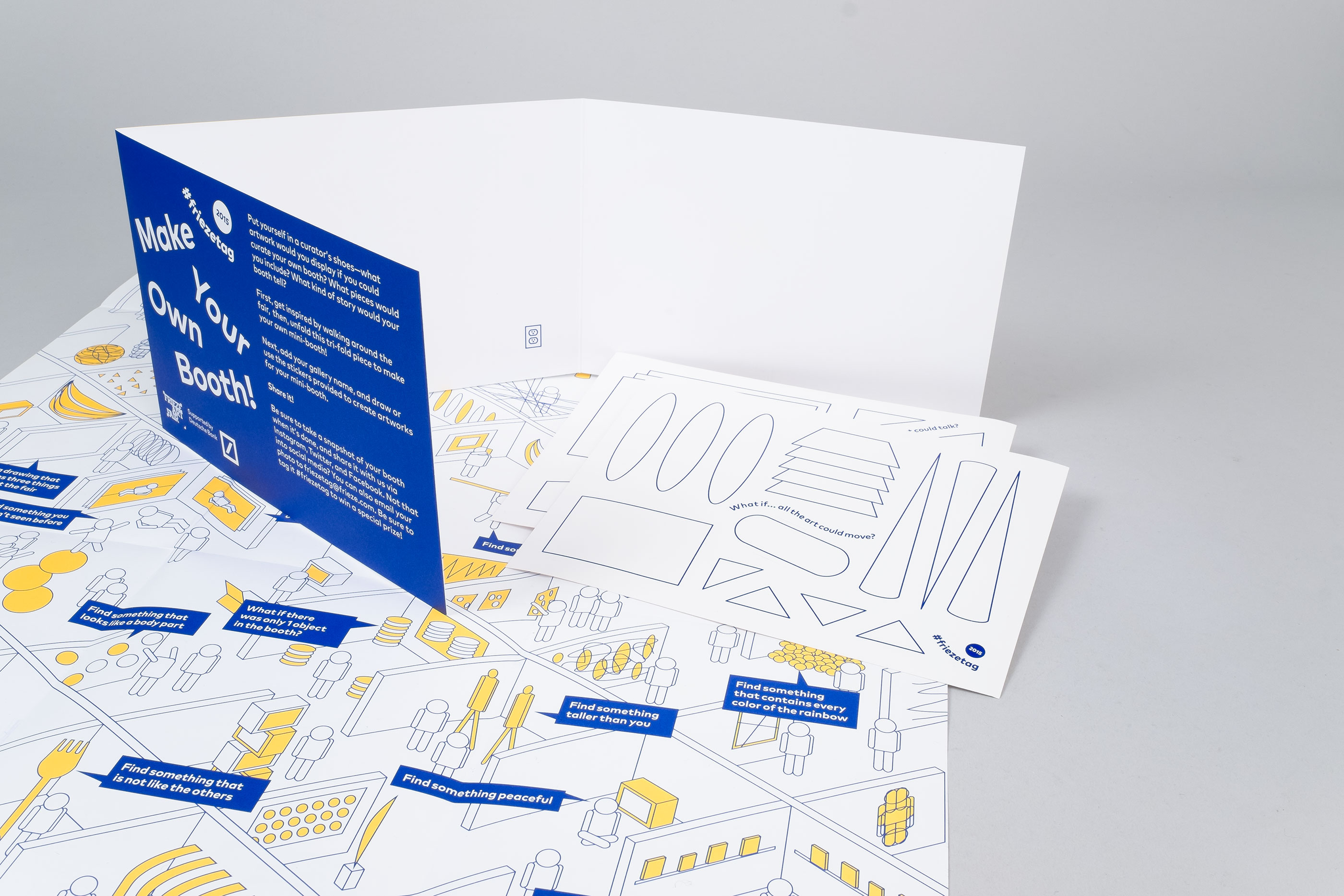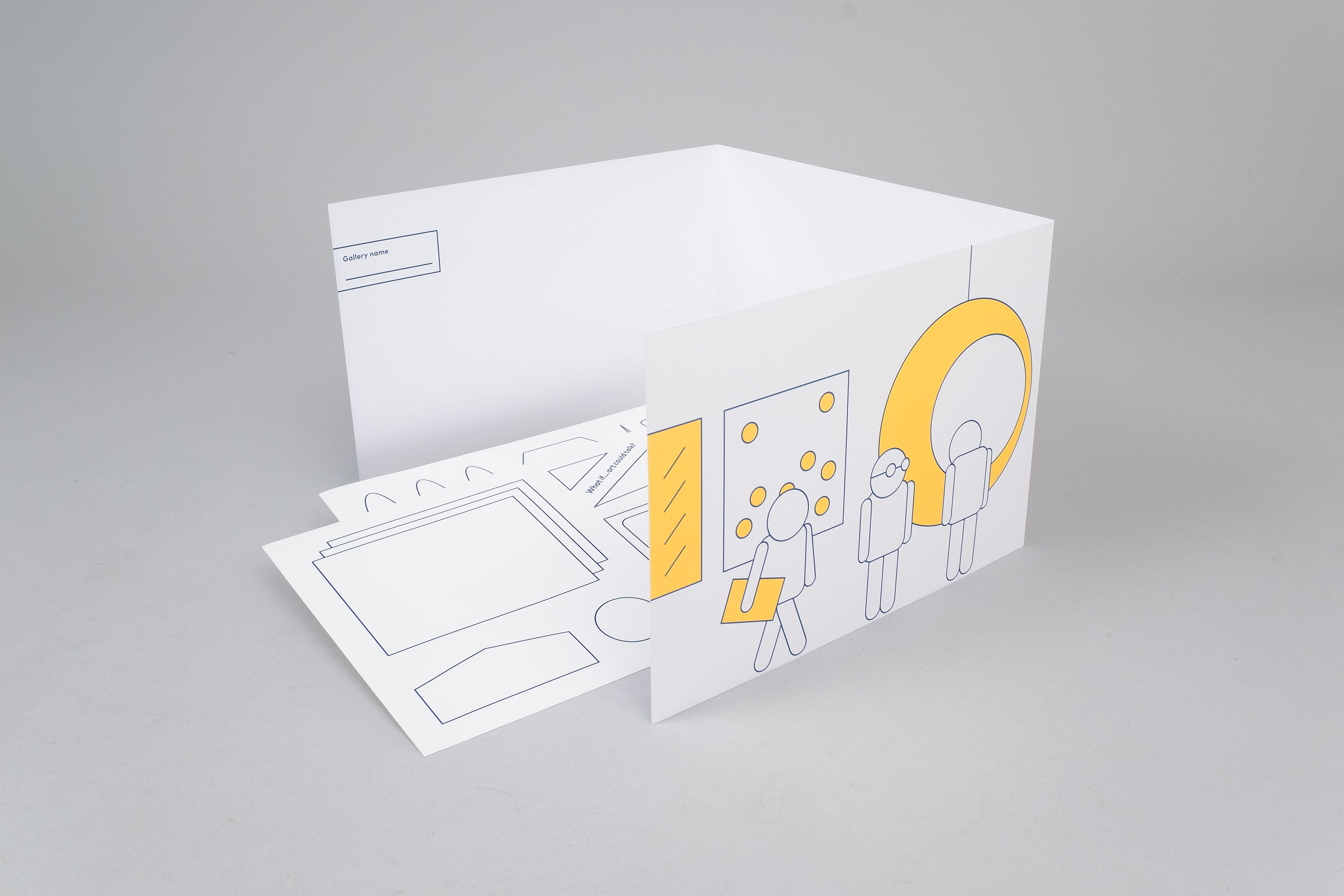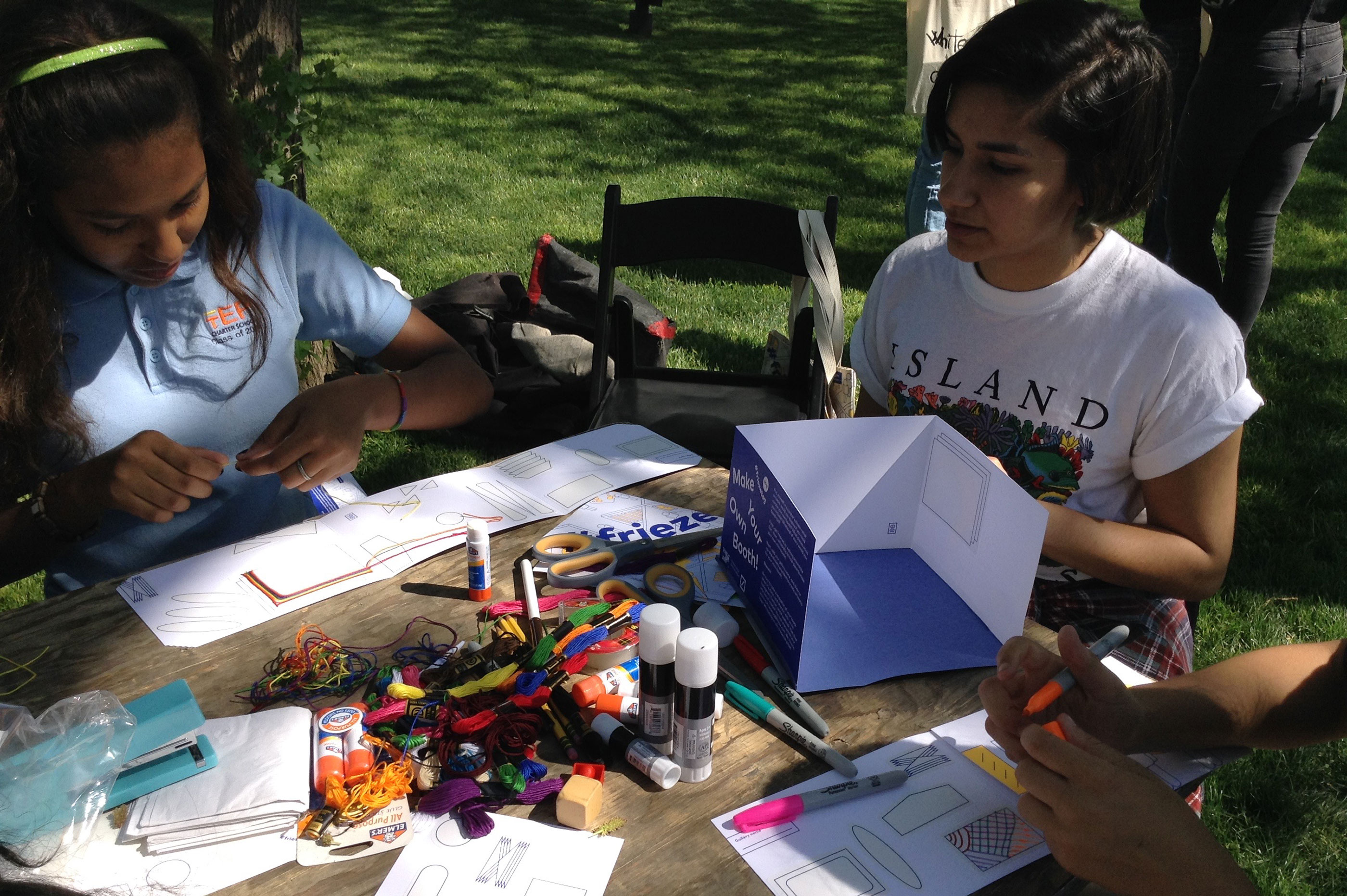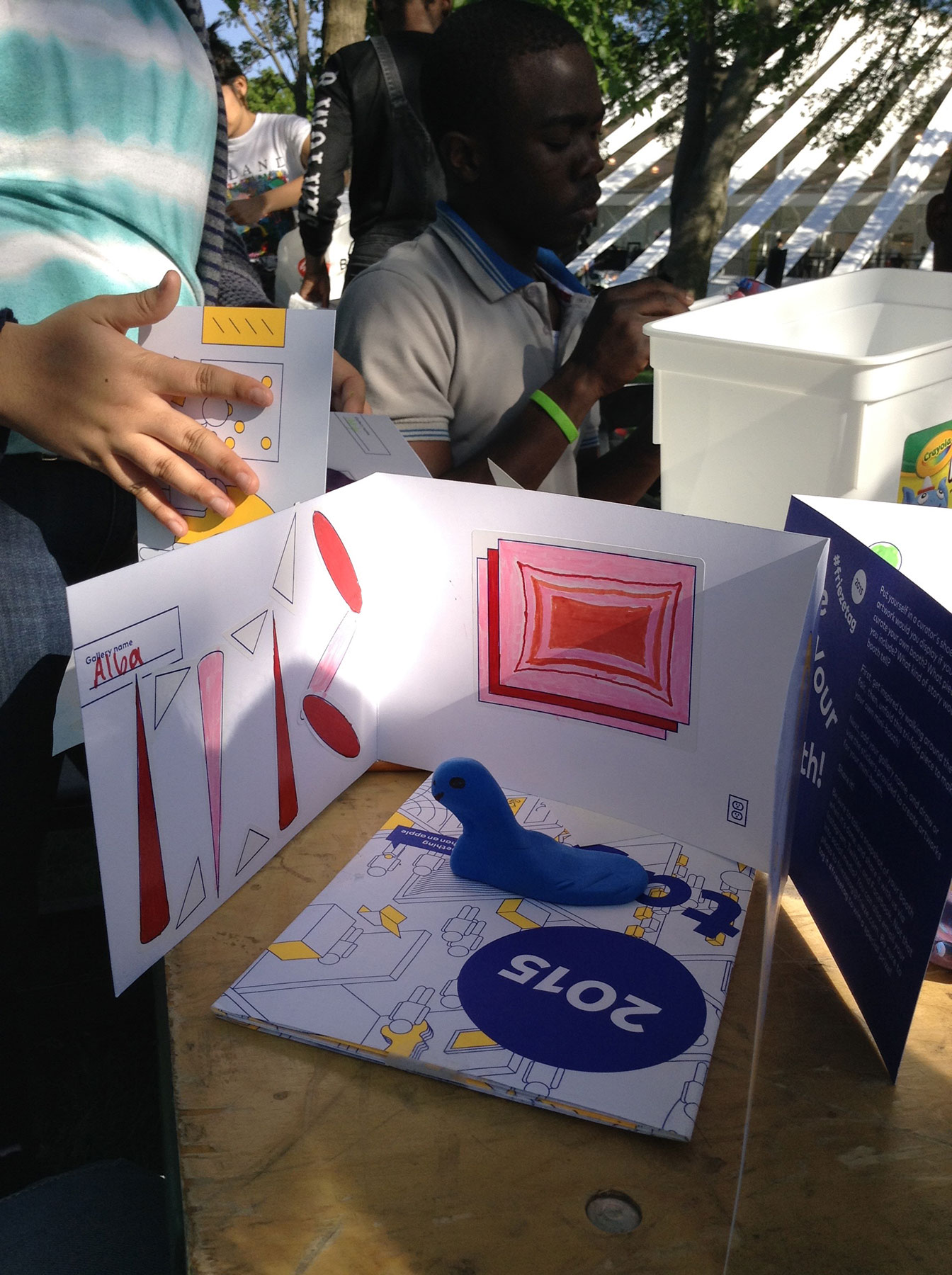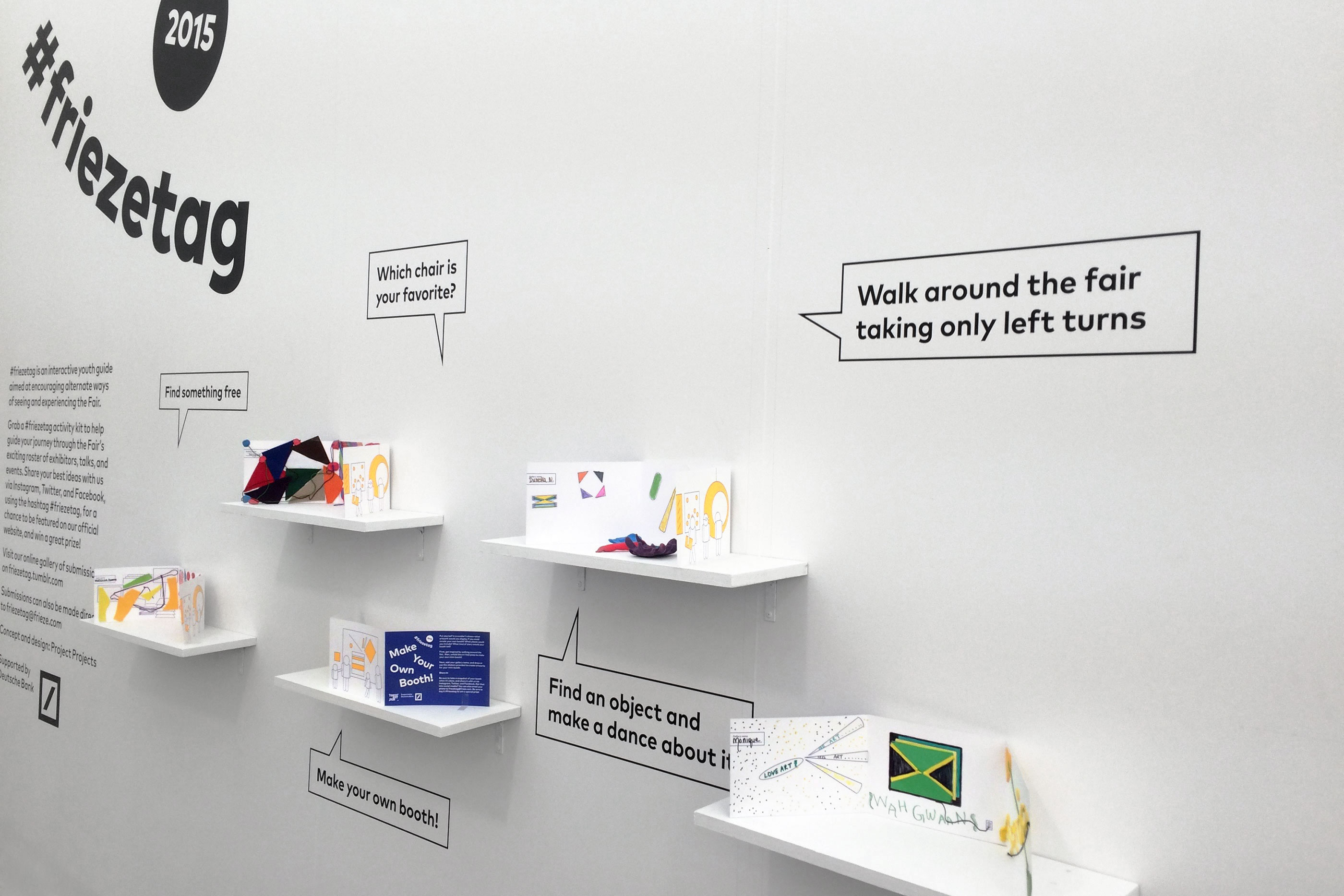 Frieze Art Fair Education Guides
For the 2014, 2015, and 2016 editions of Frieze New York, we conceptualized, wrote, edited, and designed educational guides for young visitors. Each guide was developed through a series of designer-led workshops and strategy sessions with a group of "Frieze Teens" exploring art, design, creativity, and the fair itself.
The 2016 guide functions as a notebook that can be used by young people during and after the art fair. It comprises fifteen exercises that encourage fair participants to engage their "seeing muscles" by prompting them to consider negative space, framing, reflection, and shadows, both at the fair and beyond. The Guide also includes a "viewfinder," expressed as die-cut holes on the book's front and back covers, suggestions for further reading; a map of other youth-friendly cultural institutions in New York; and coloring book pages with designs by artists Jonas Wood, Kenny Scharf, and Saya Woolfalk.
2016
Shannon Harvey, Prem Krishnamurthy, Sonsoles Alvarado Otero, Ben DuVall, Ly Thanh Le