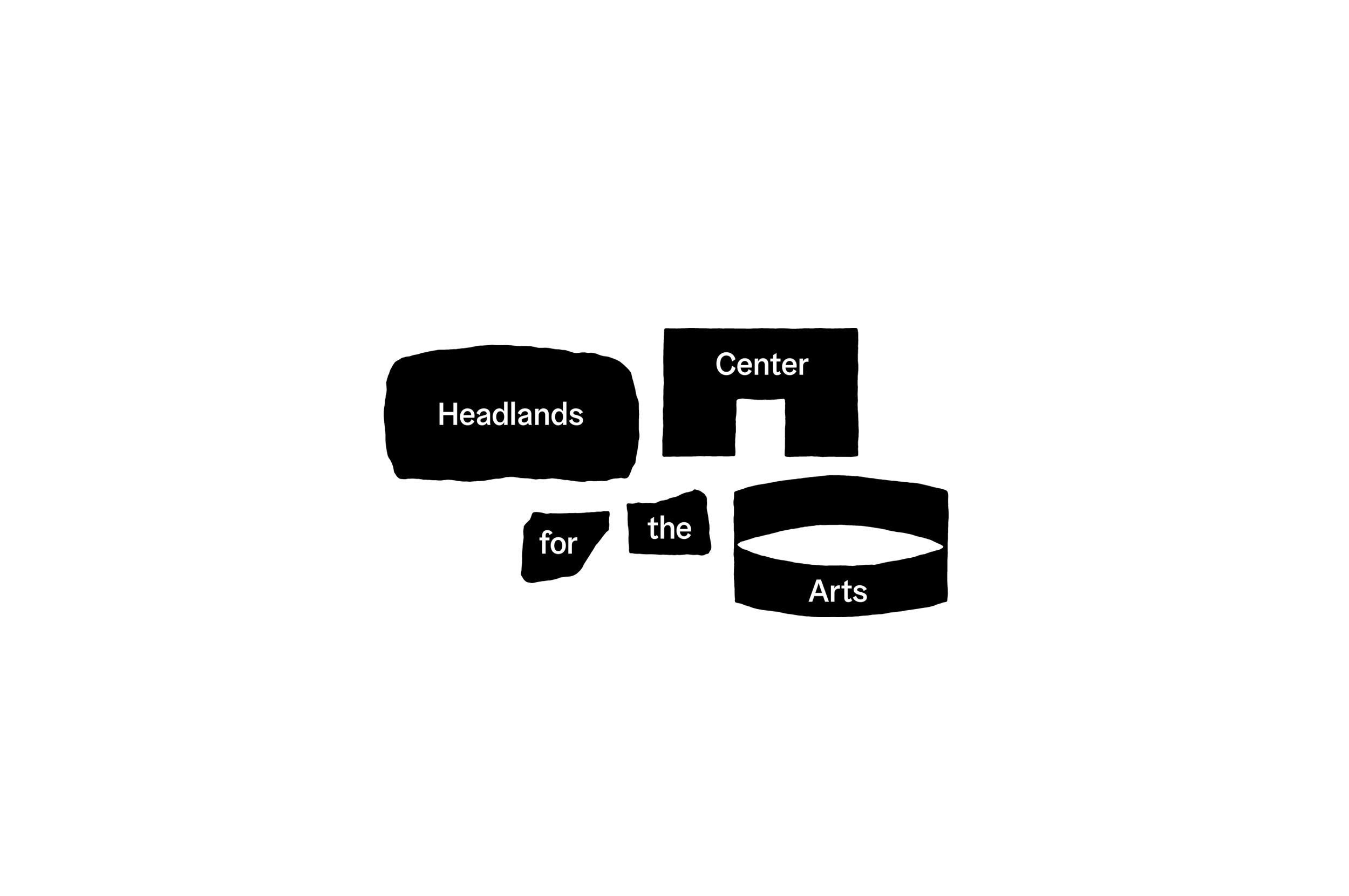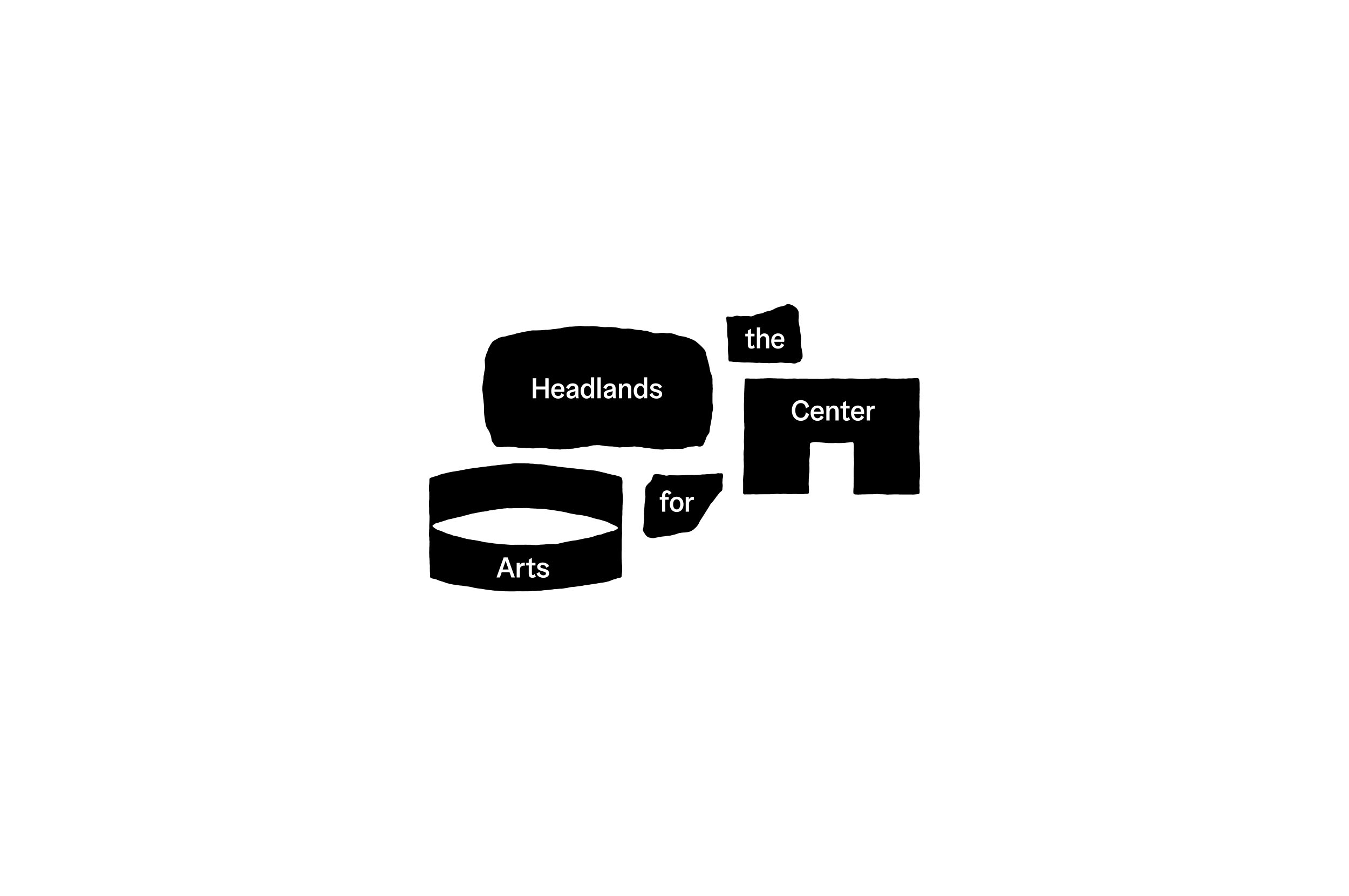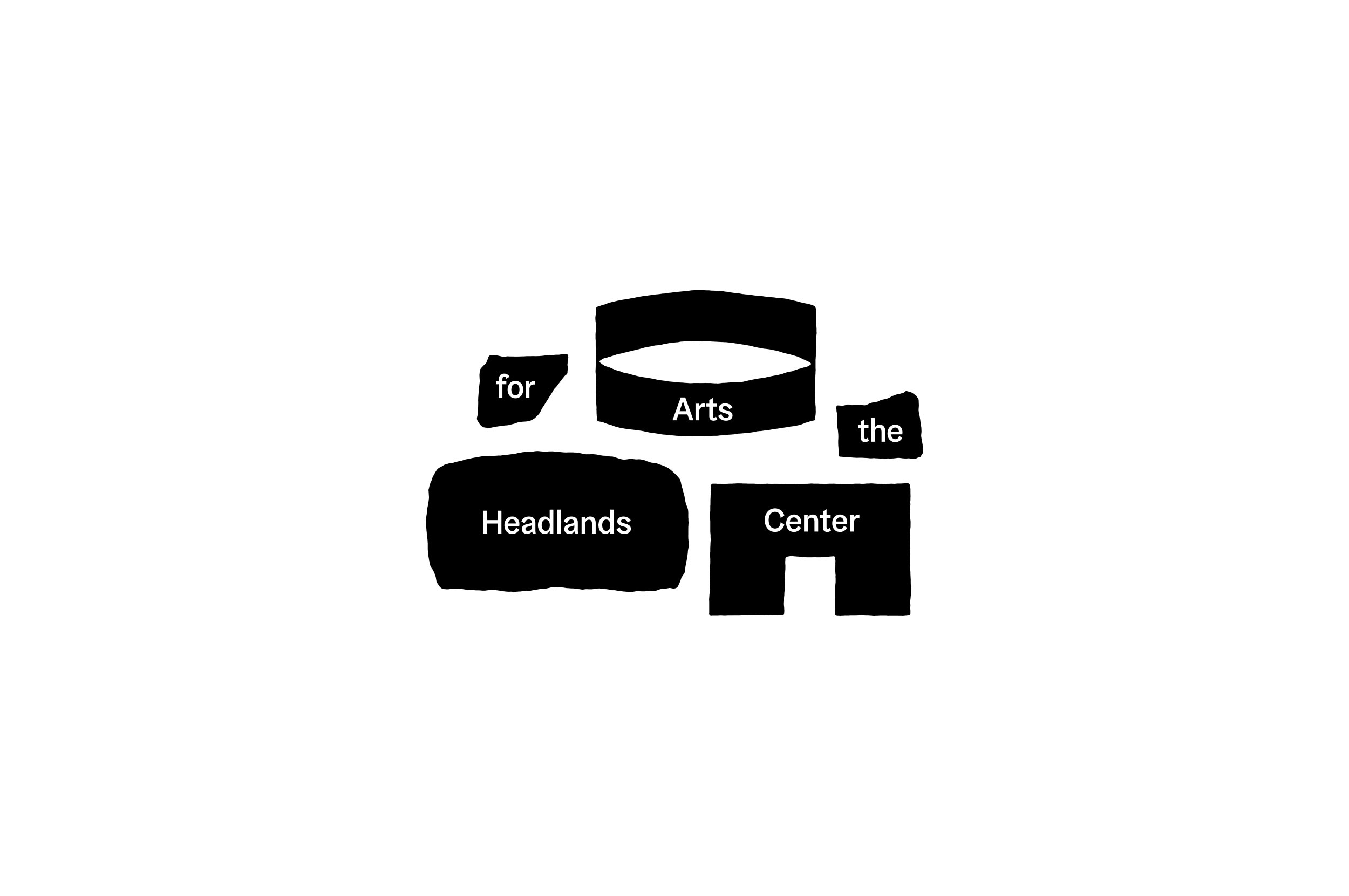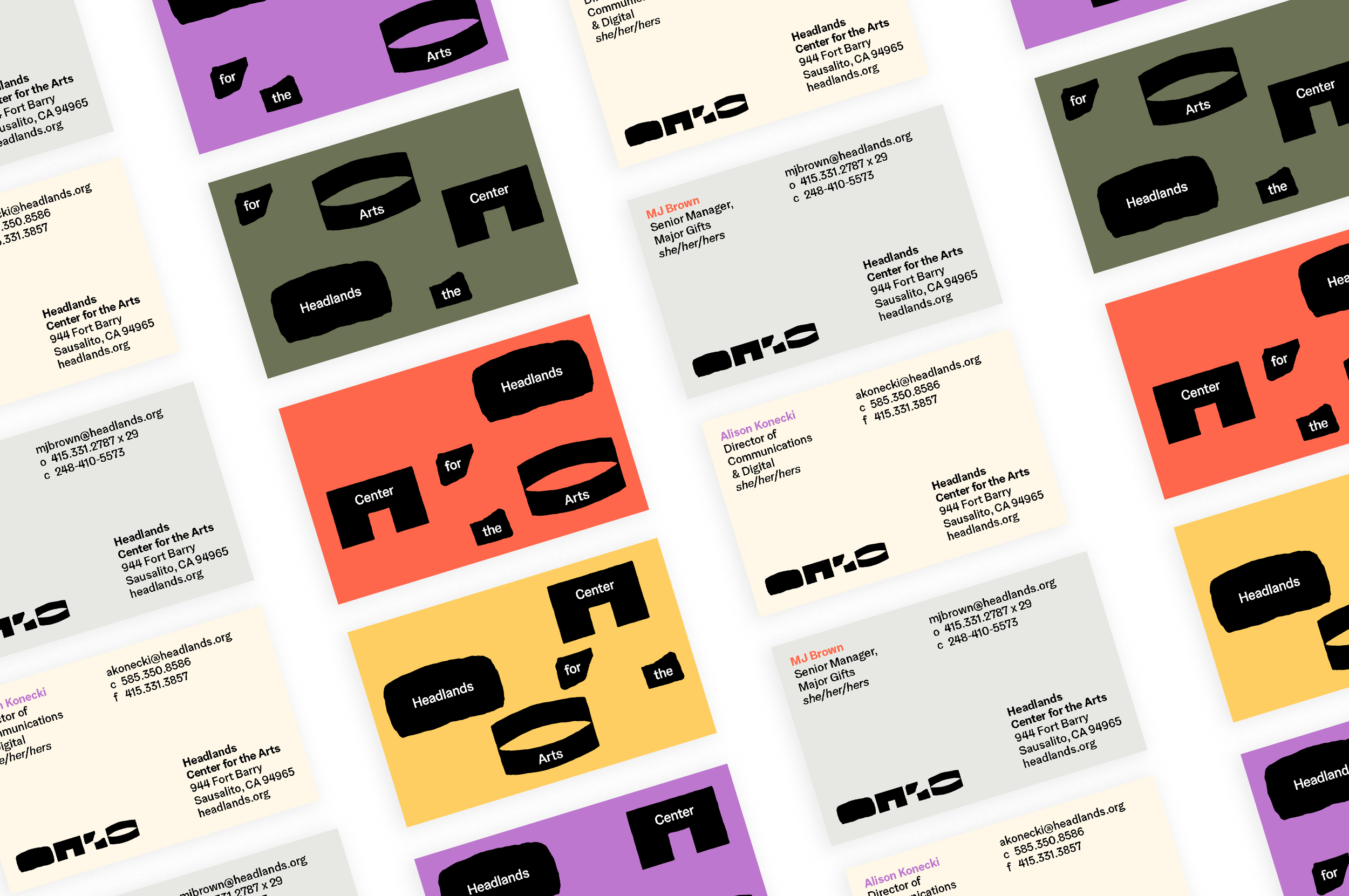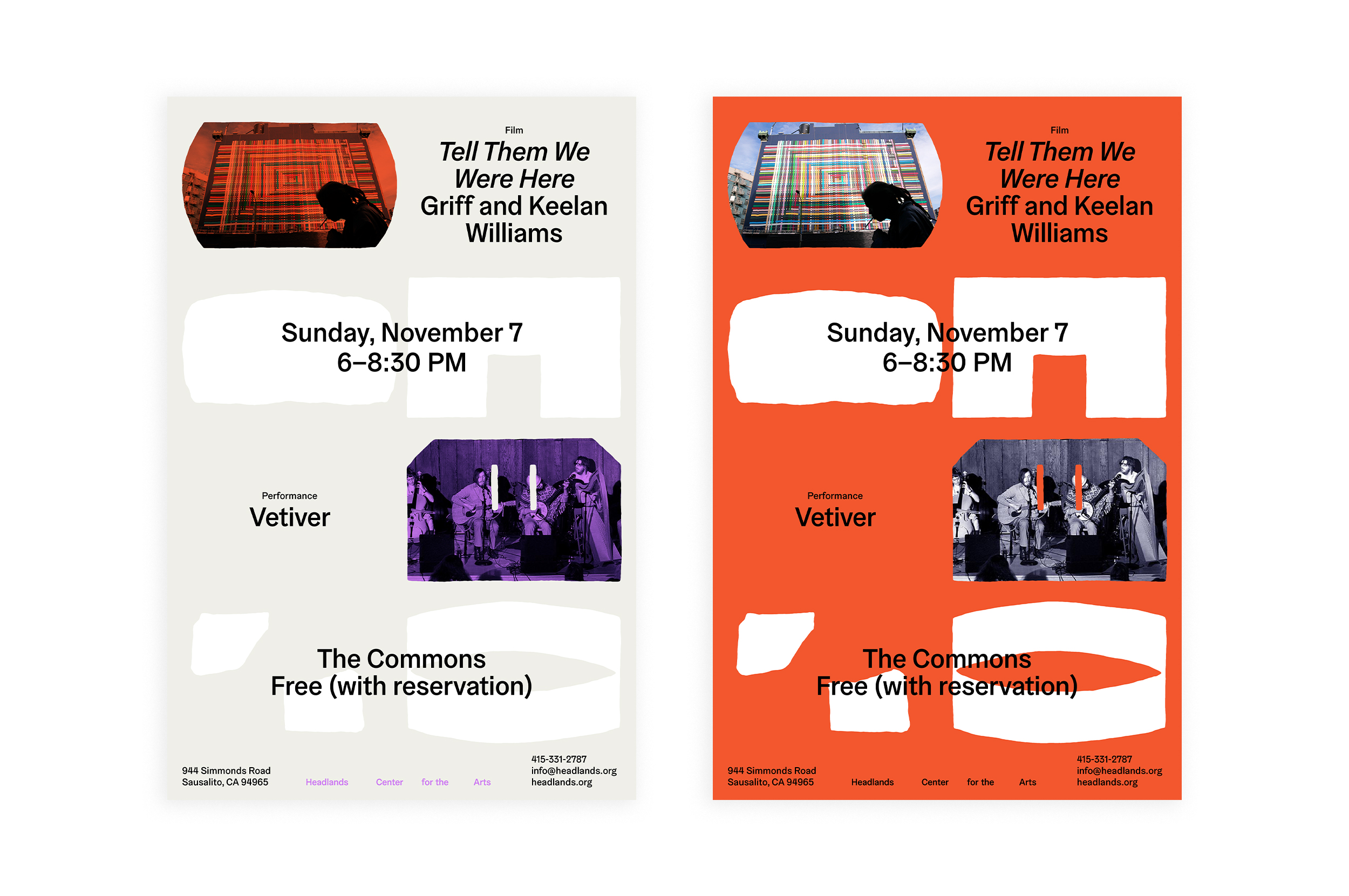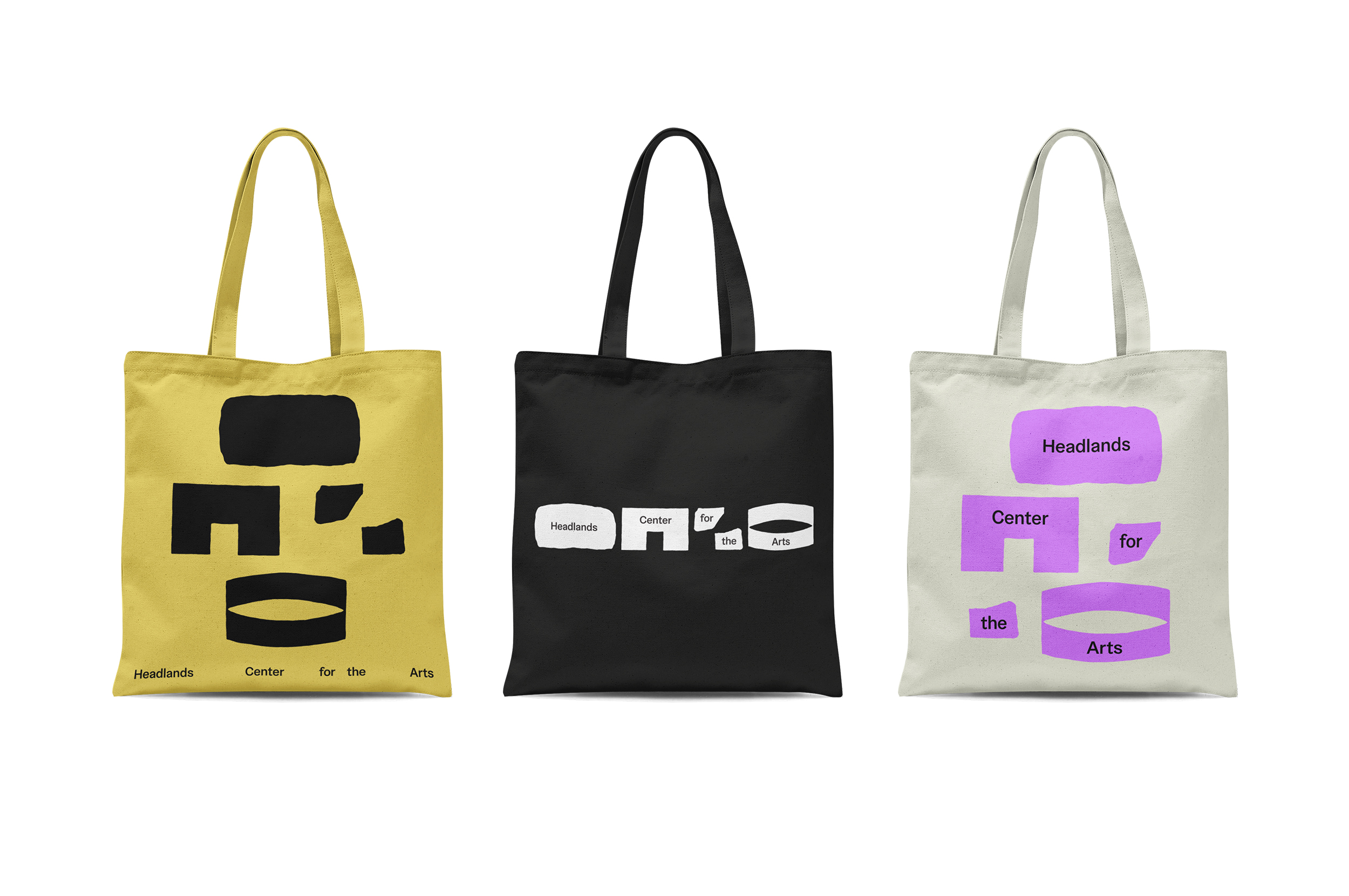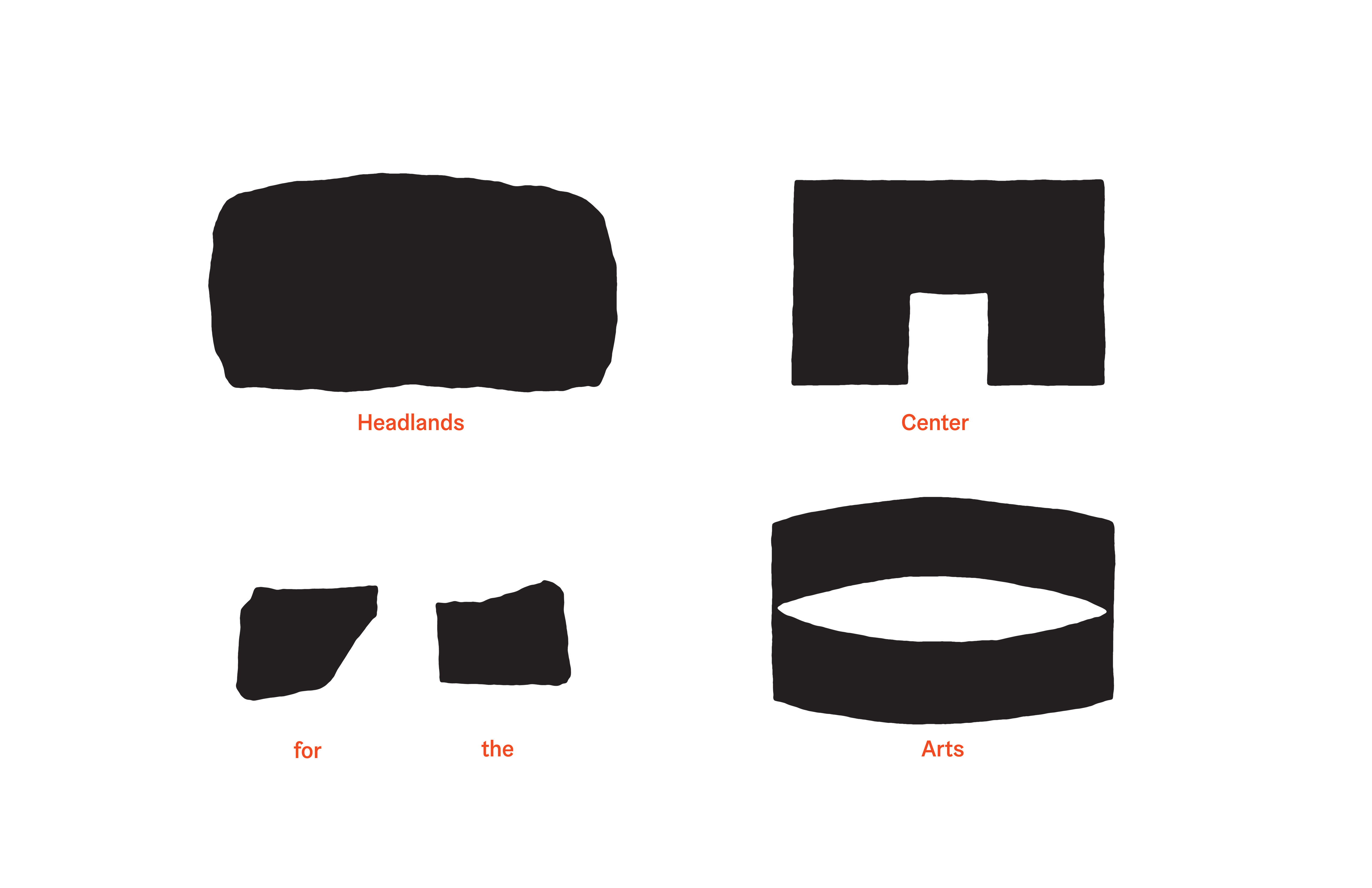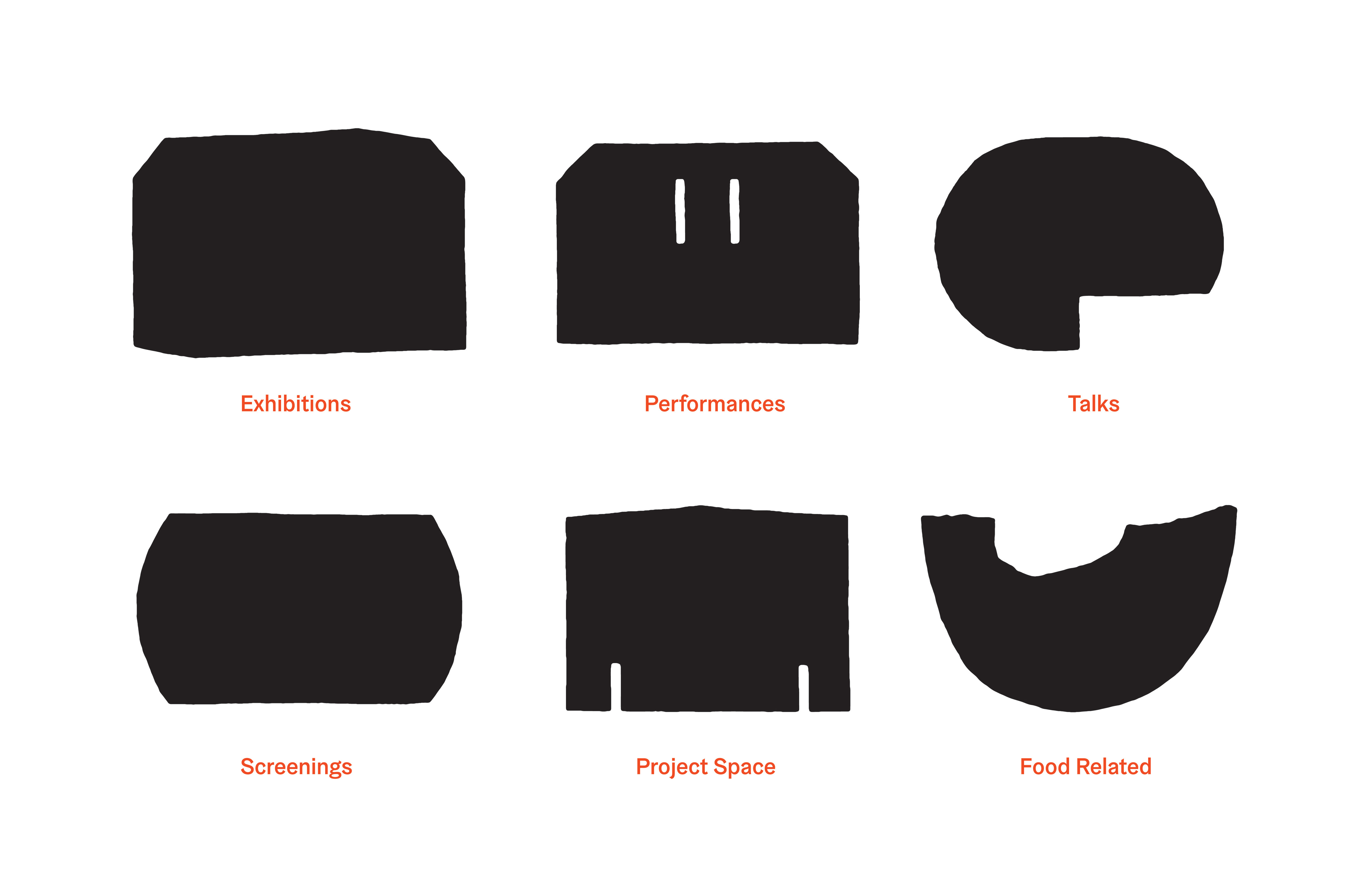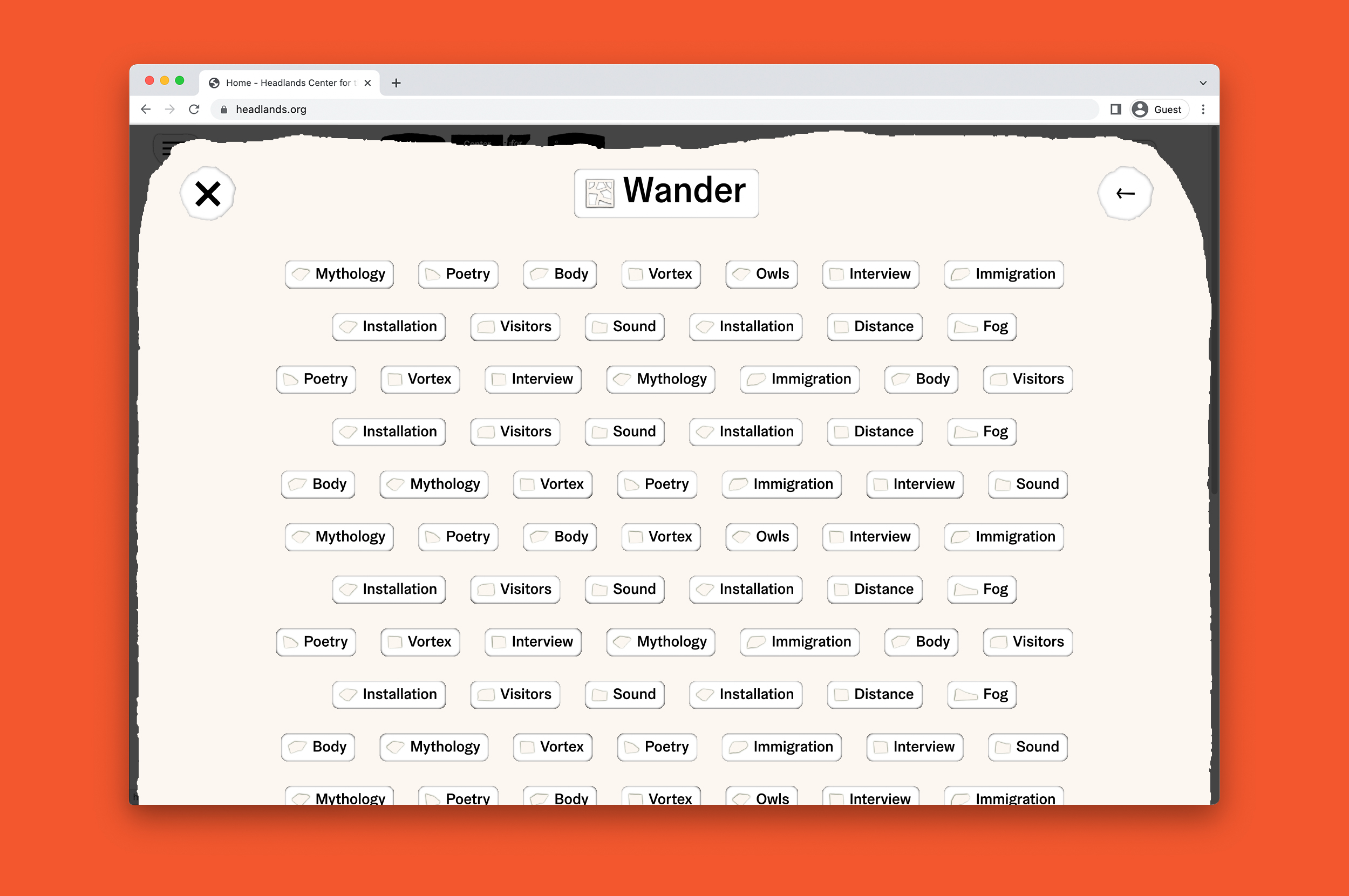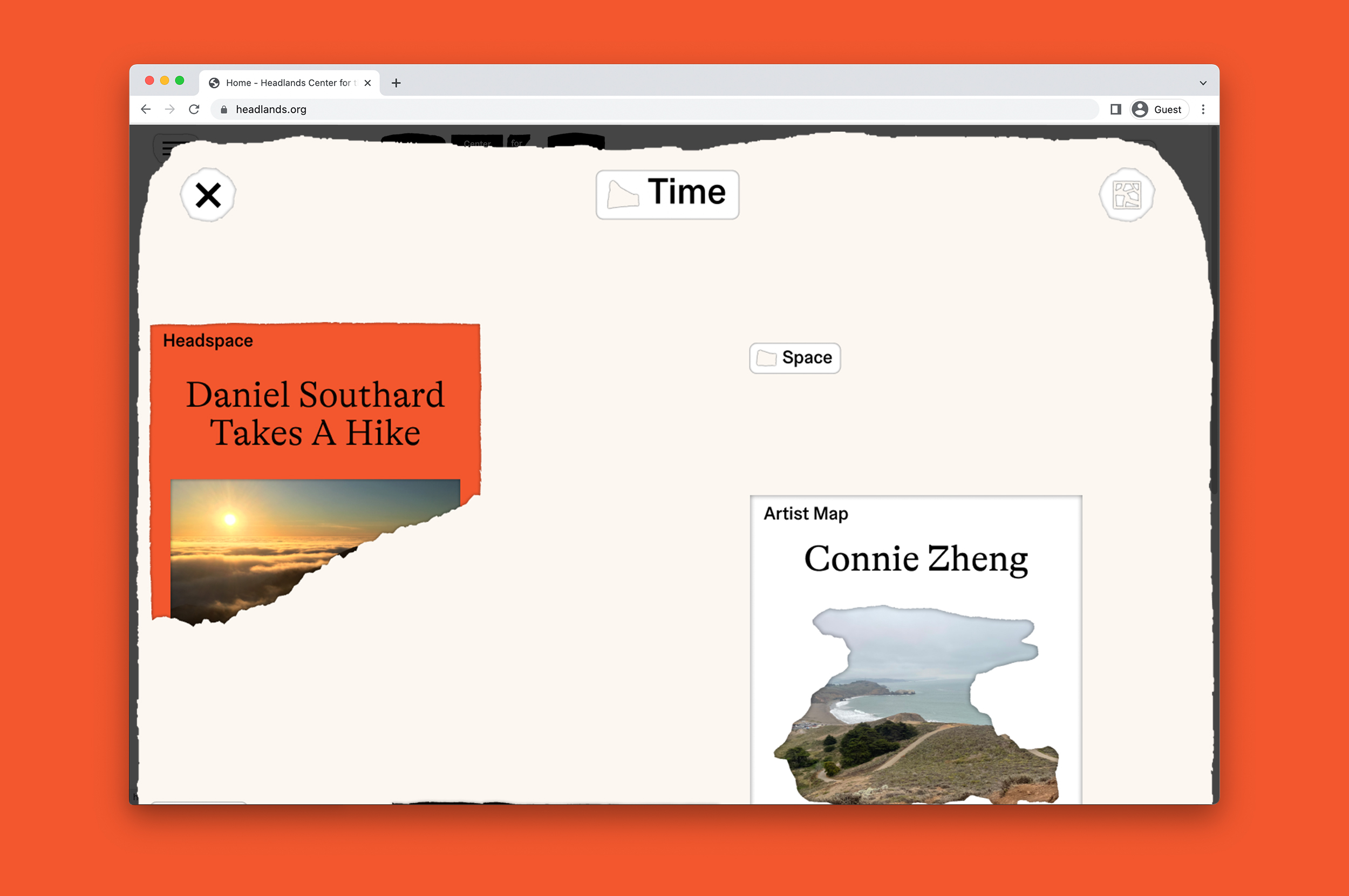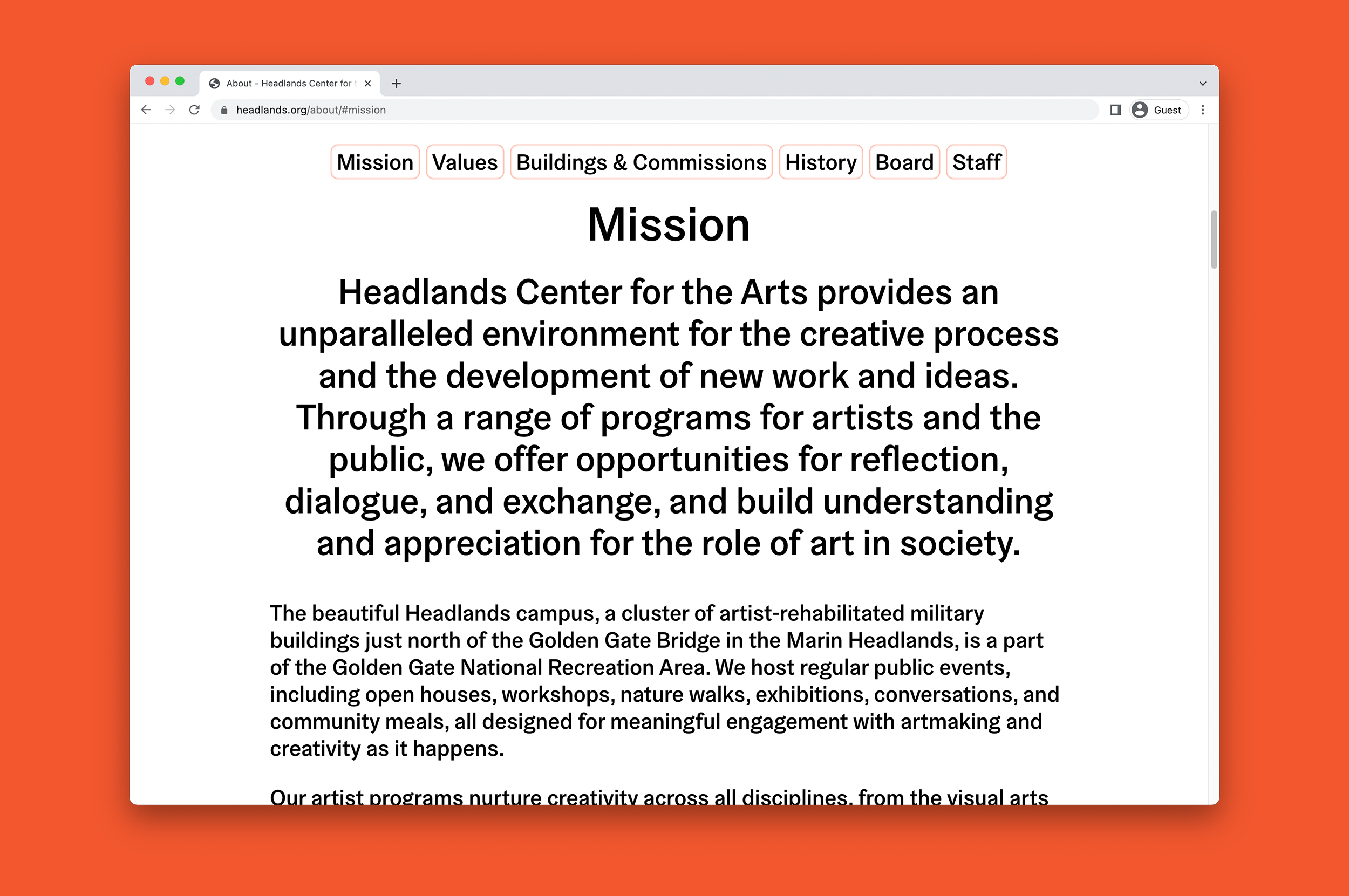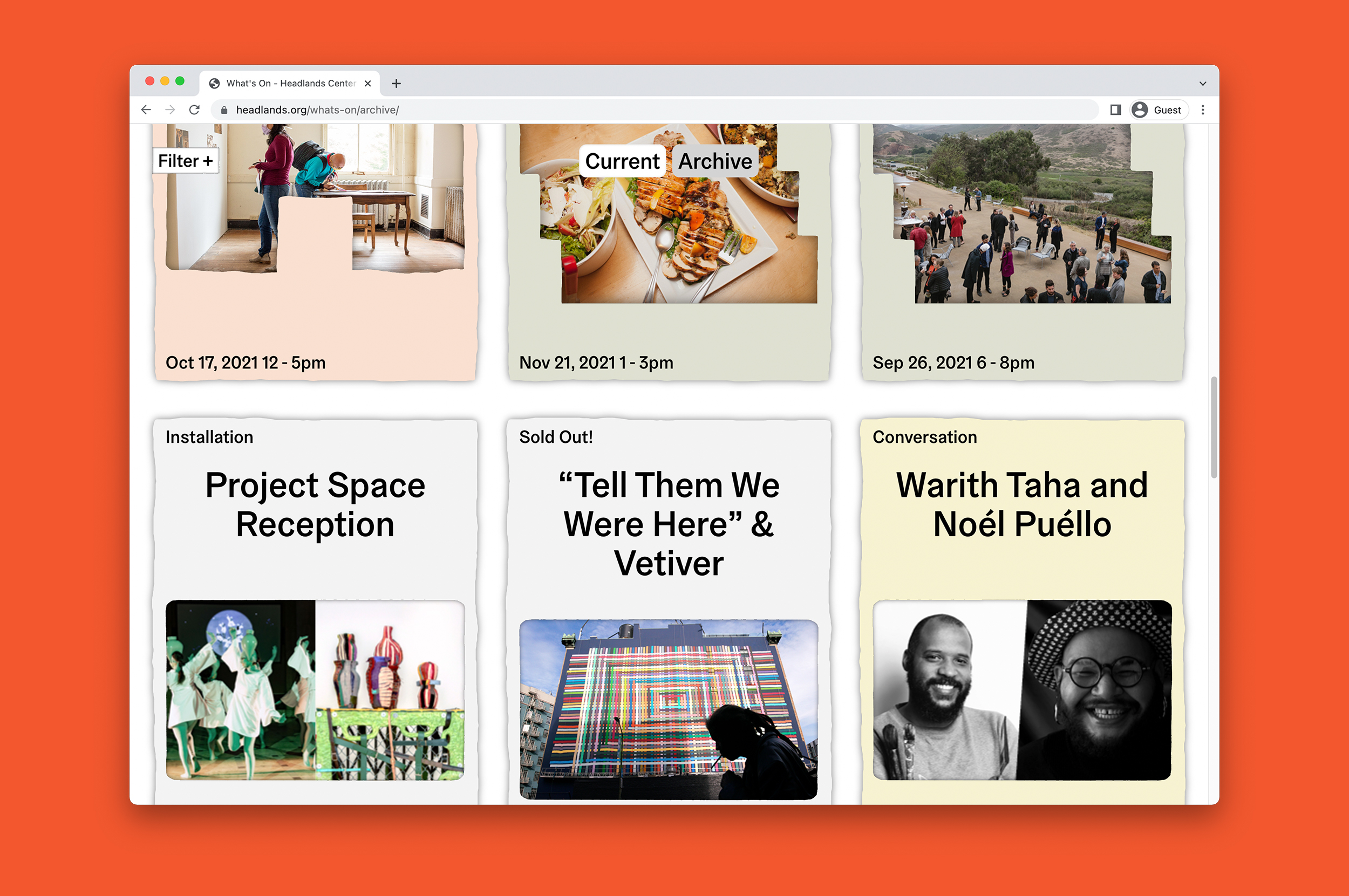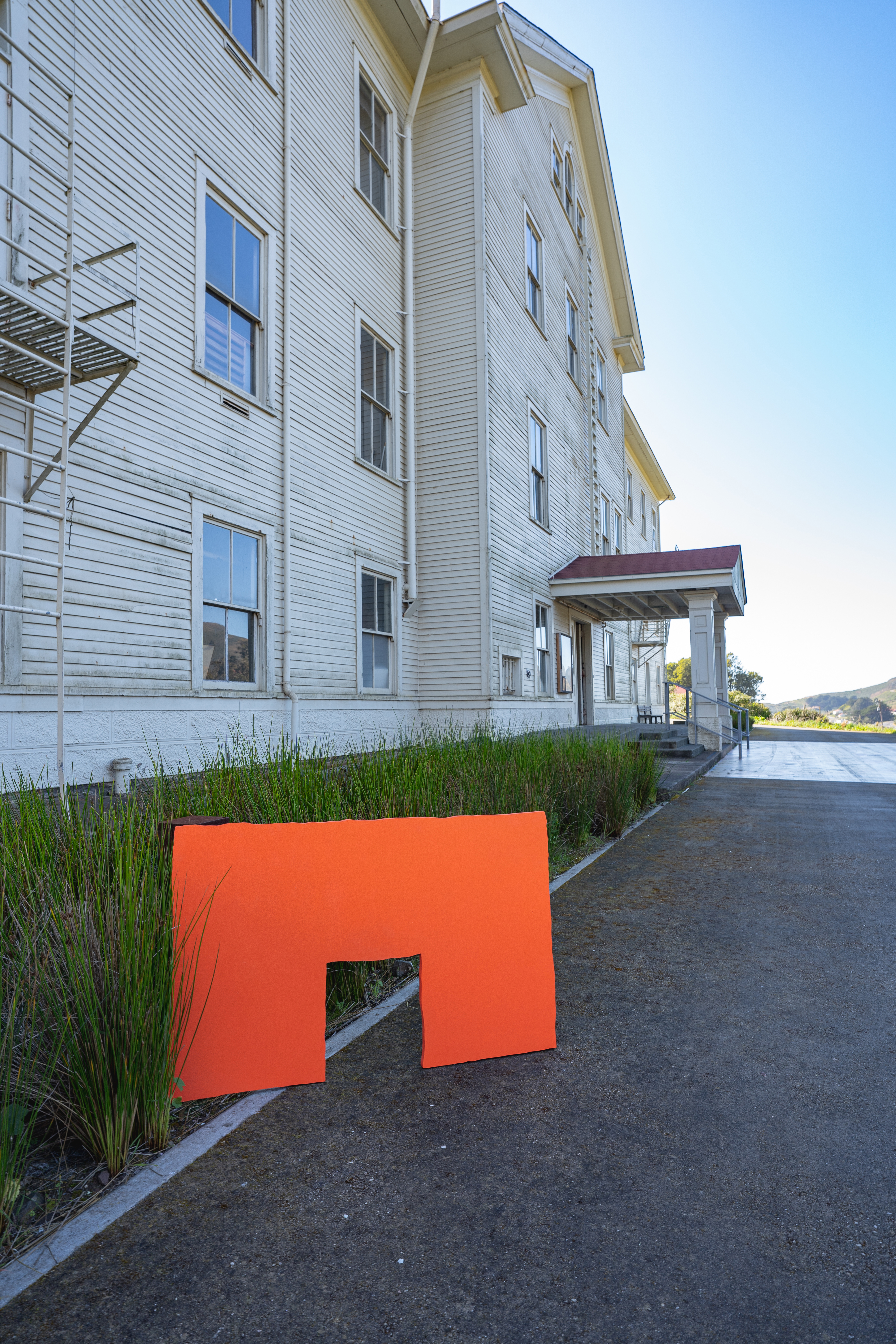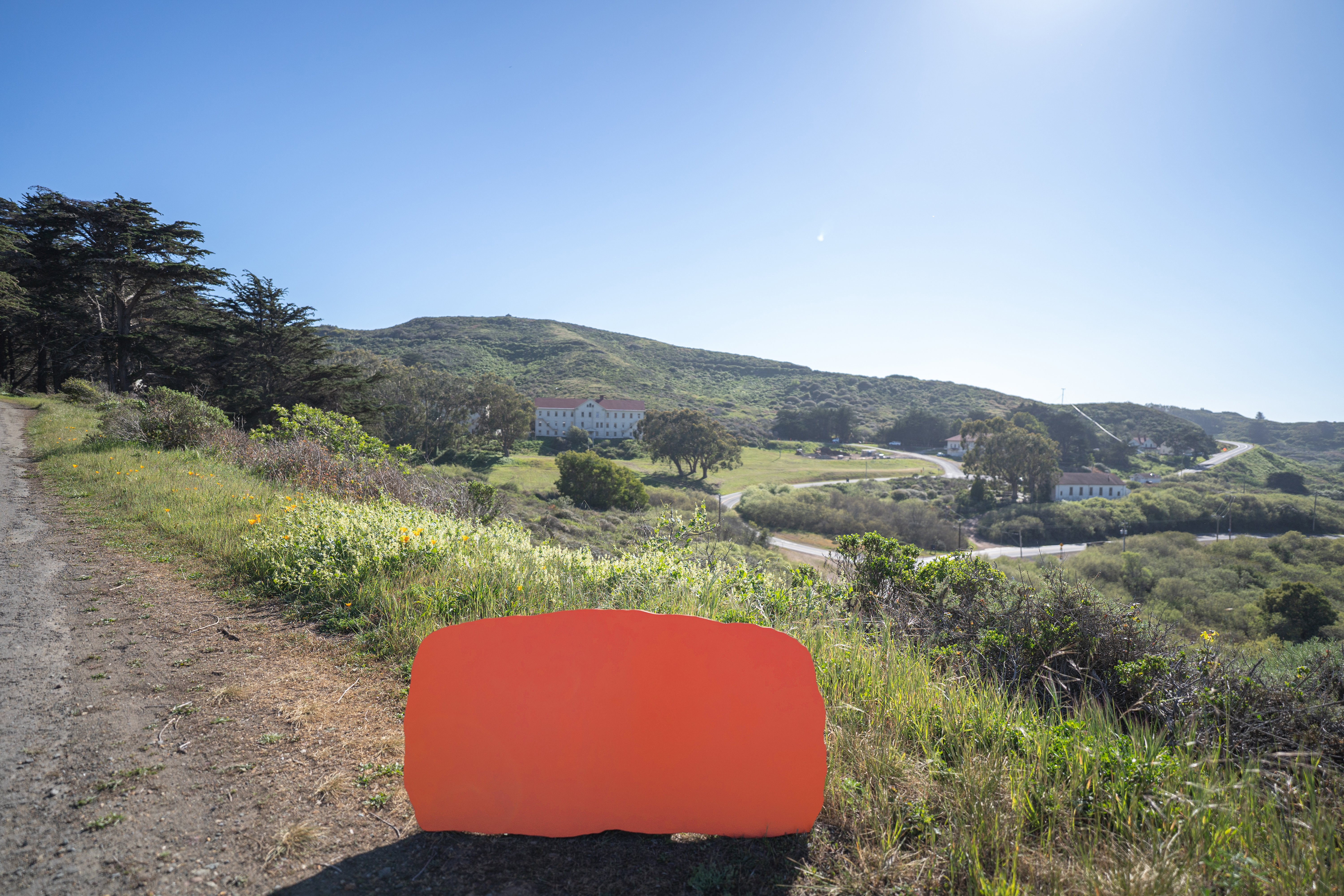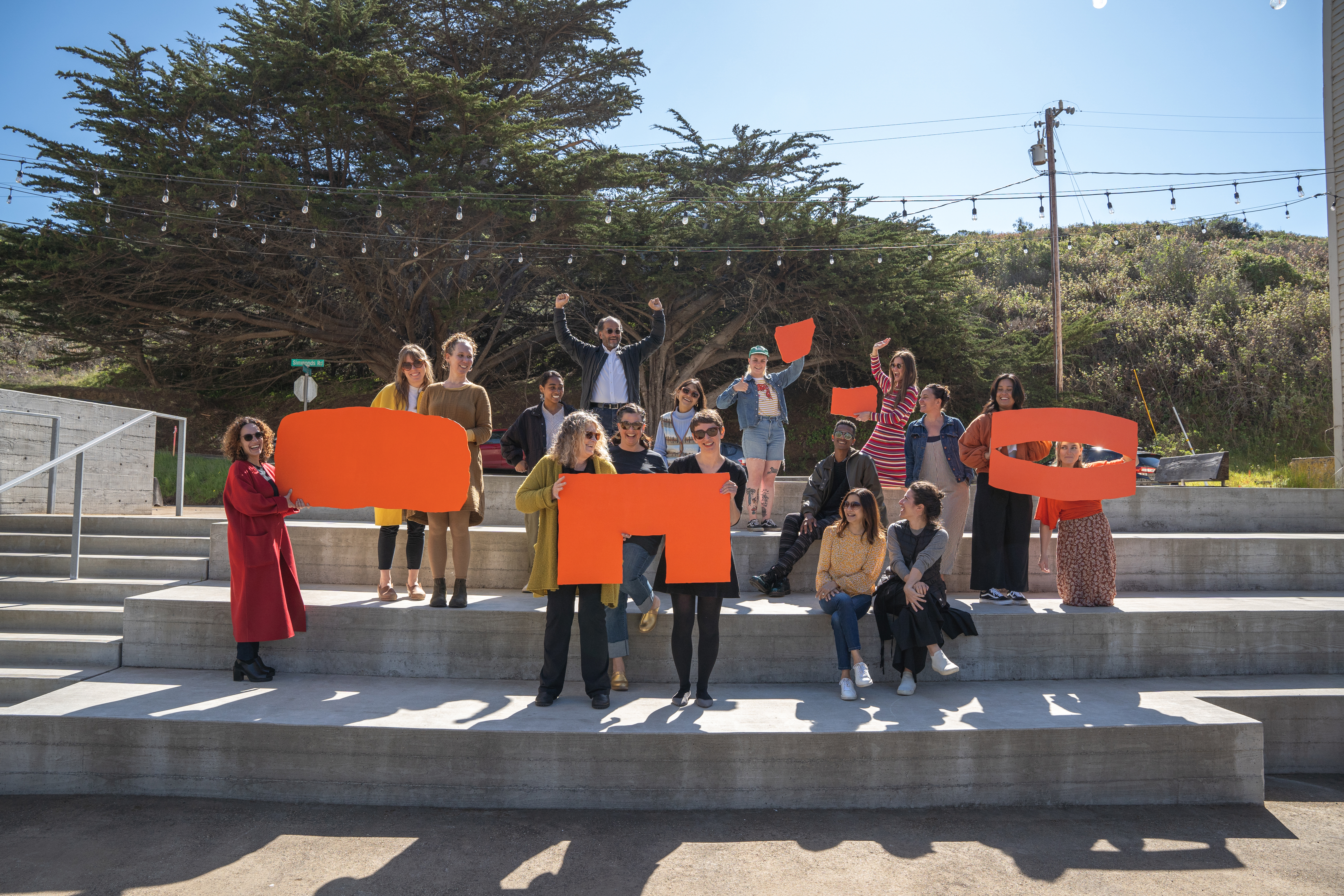 Headlands Center for the Arts
The new identity and website for Headlands Center for the Arts captures the uniquely immersive experience of visiting Headlands, an organization focused on fostering innovative contemporary art and artists, sited within Marin County.
The new identity system is built around a specially designed set of glyphs that will expand over time. Inspired by the landscape of the Headlands campus, the glyphs function as both symbols and containers, forming a unique alphabet that represents the diversity of ideas developed onsite, and frames content and media, allowing these elements to be combined in different ways to tell a larger narrative.
The new website presents Headlands as a hub for creativity. Designed as both an archive and growing resource for past, current, and future residents, it invites visitors to explore connections through the Wander tab, an interactive feature that allows visitors to meander the site via topics ranging from cooking to climate change, fog to mythology, owls to the color blue.
Shannon Harvey, Michael Aberman