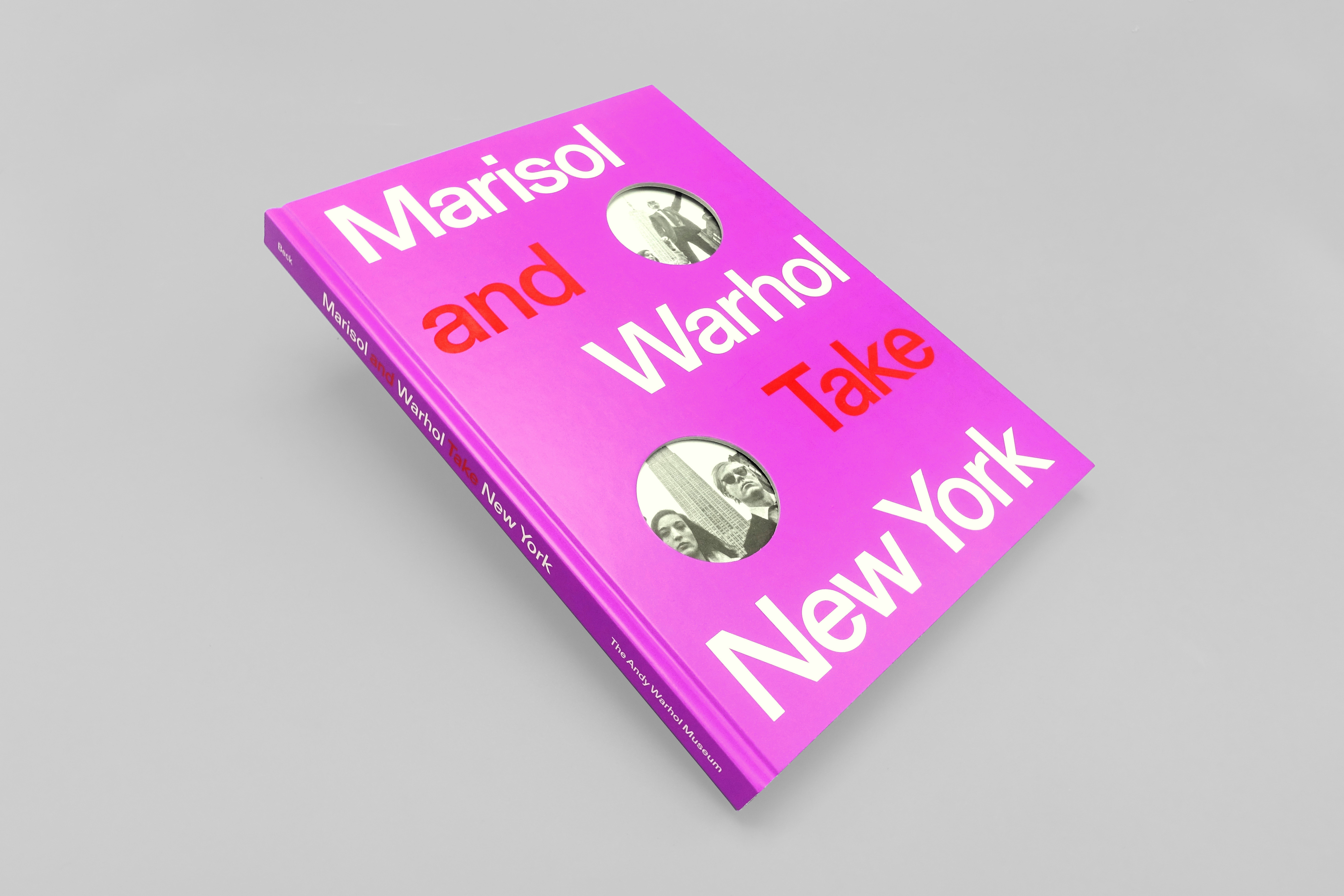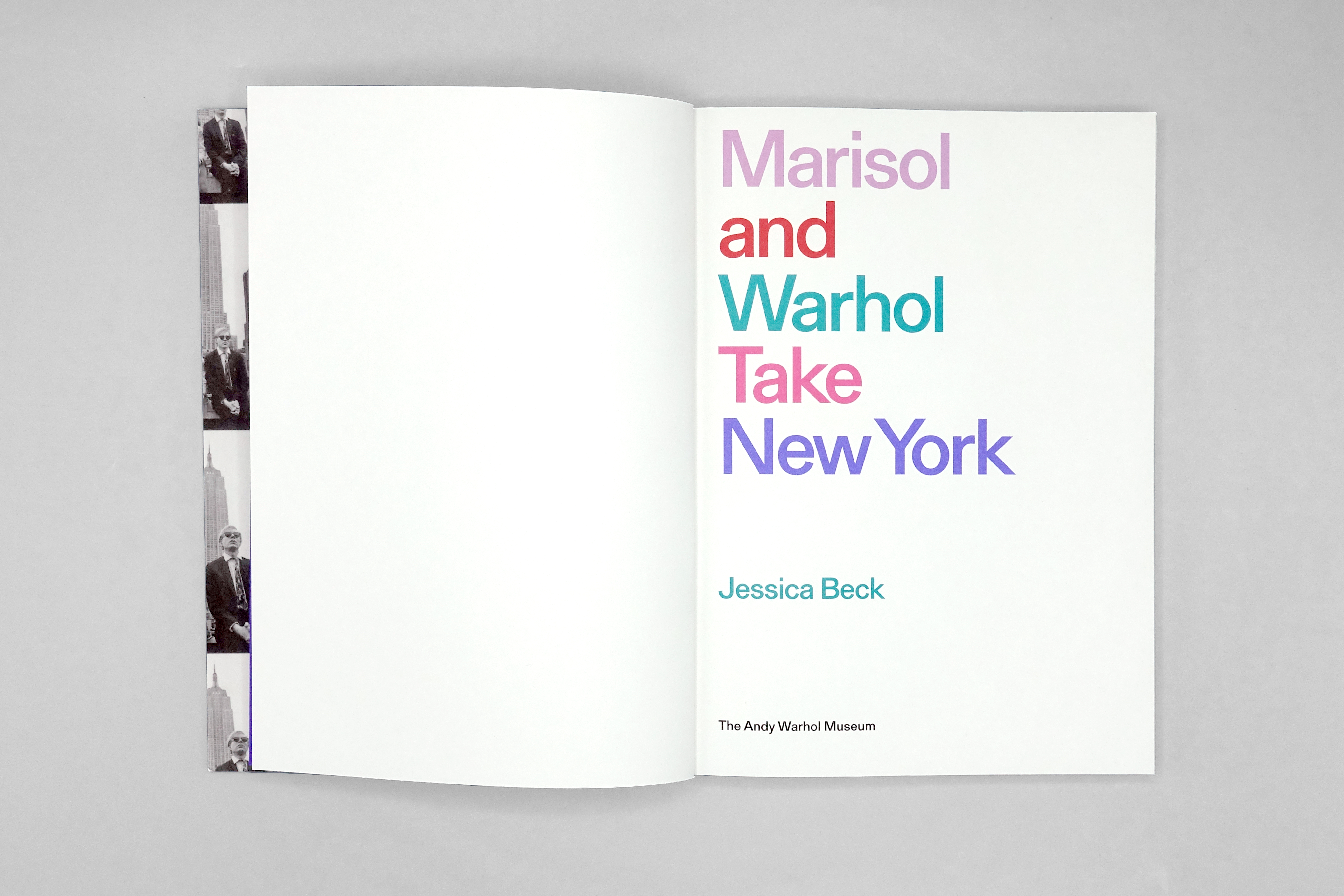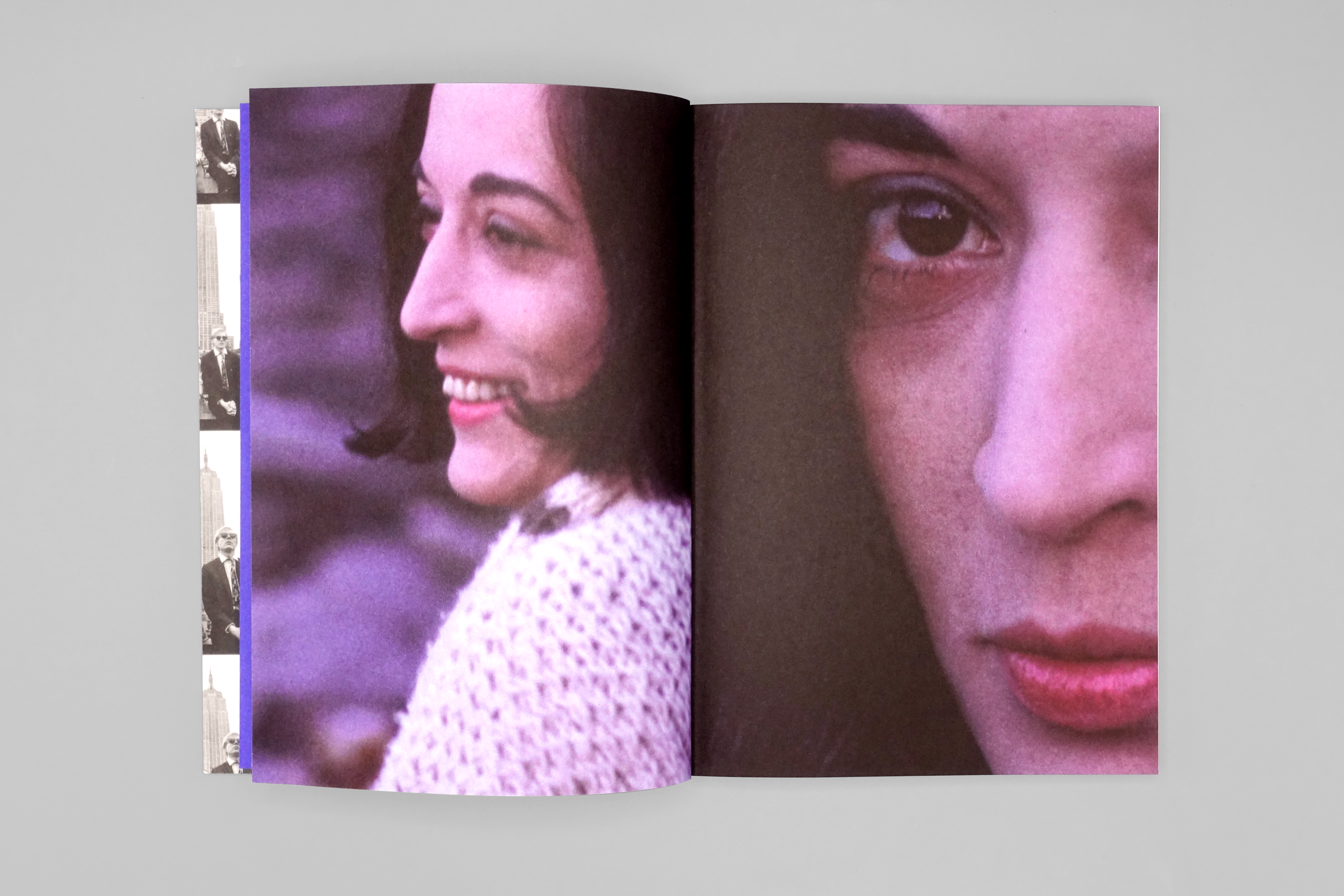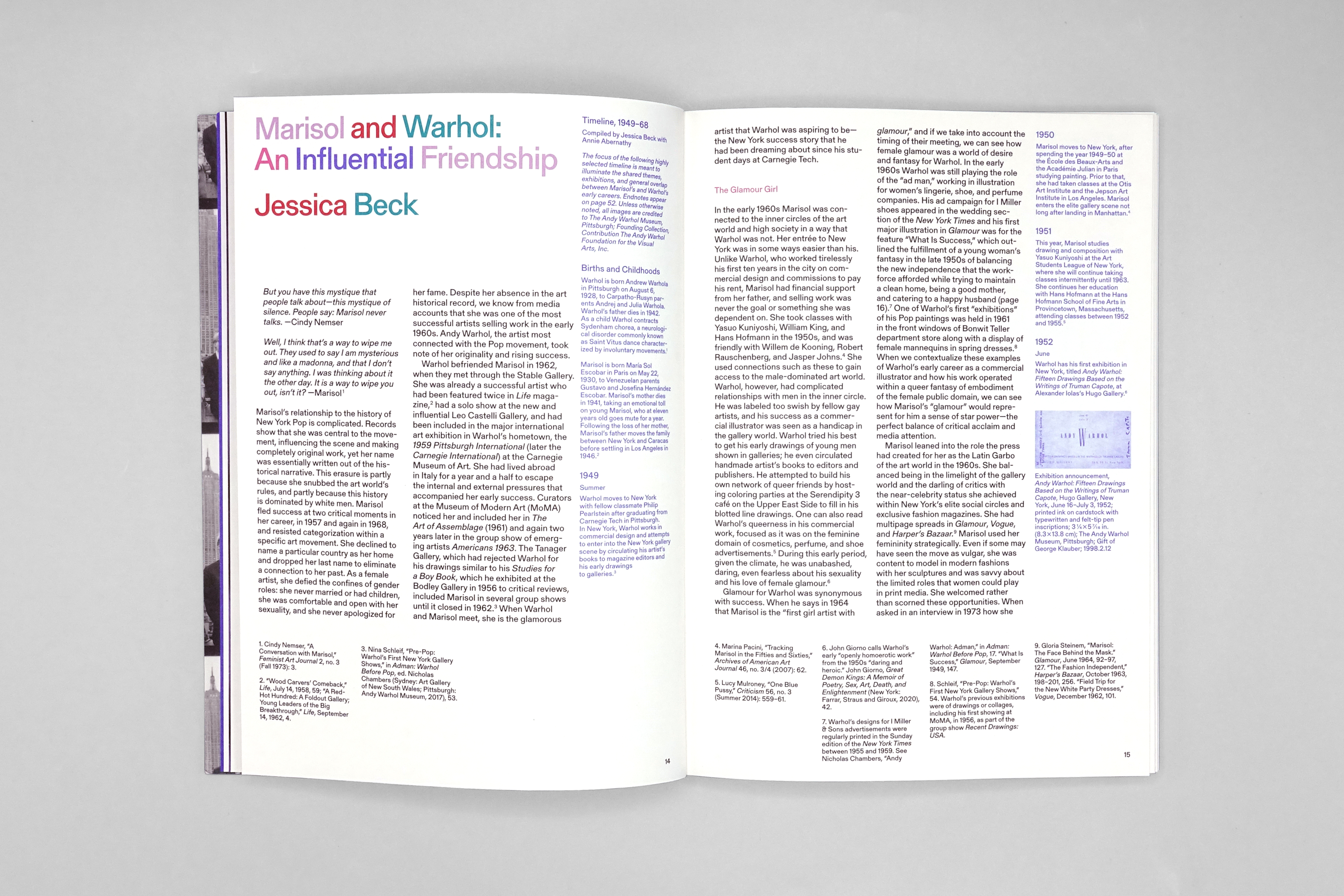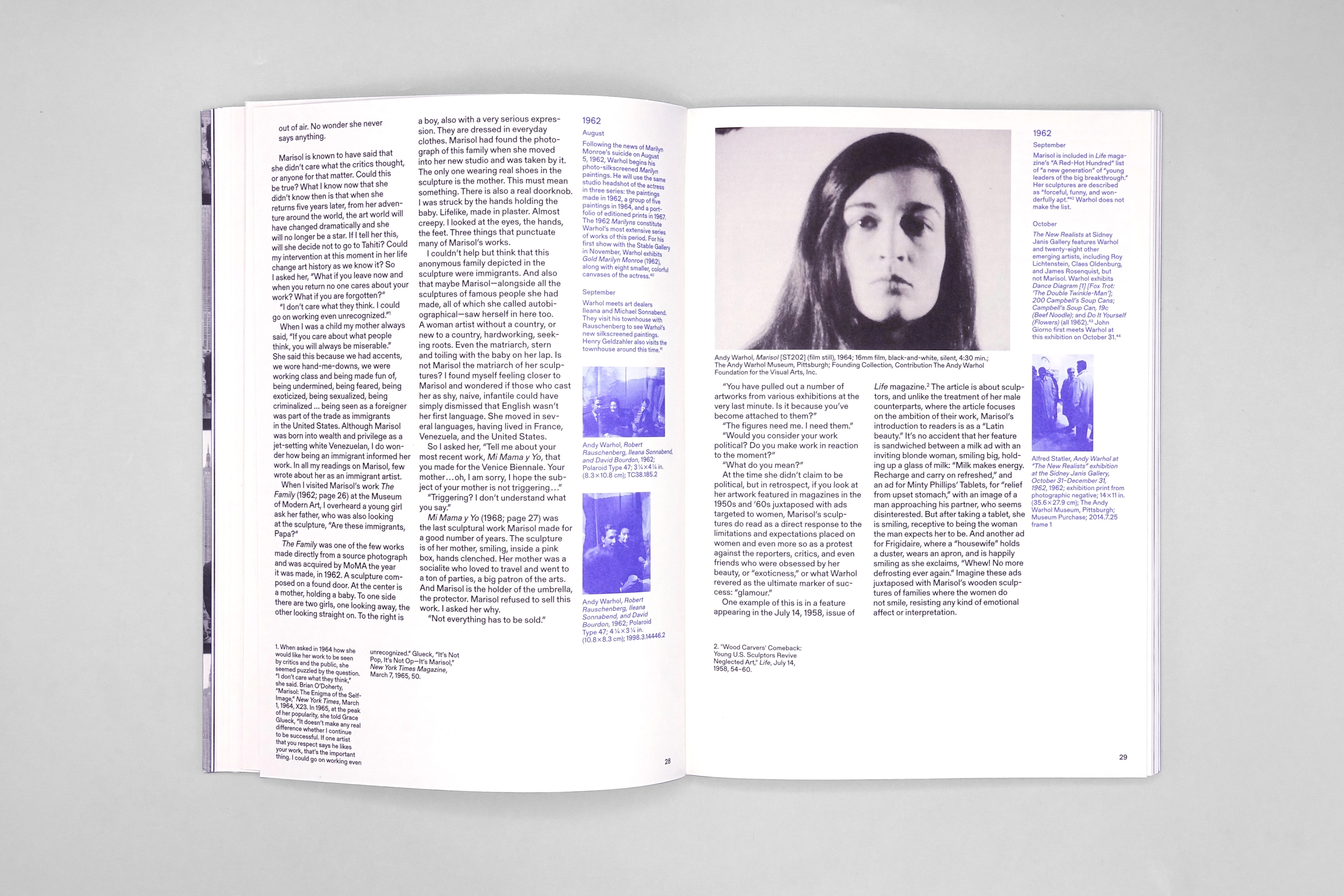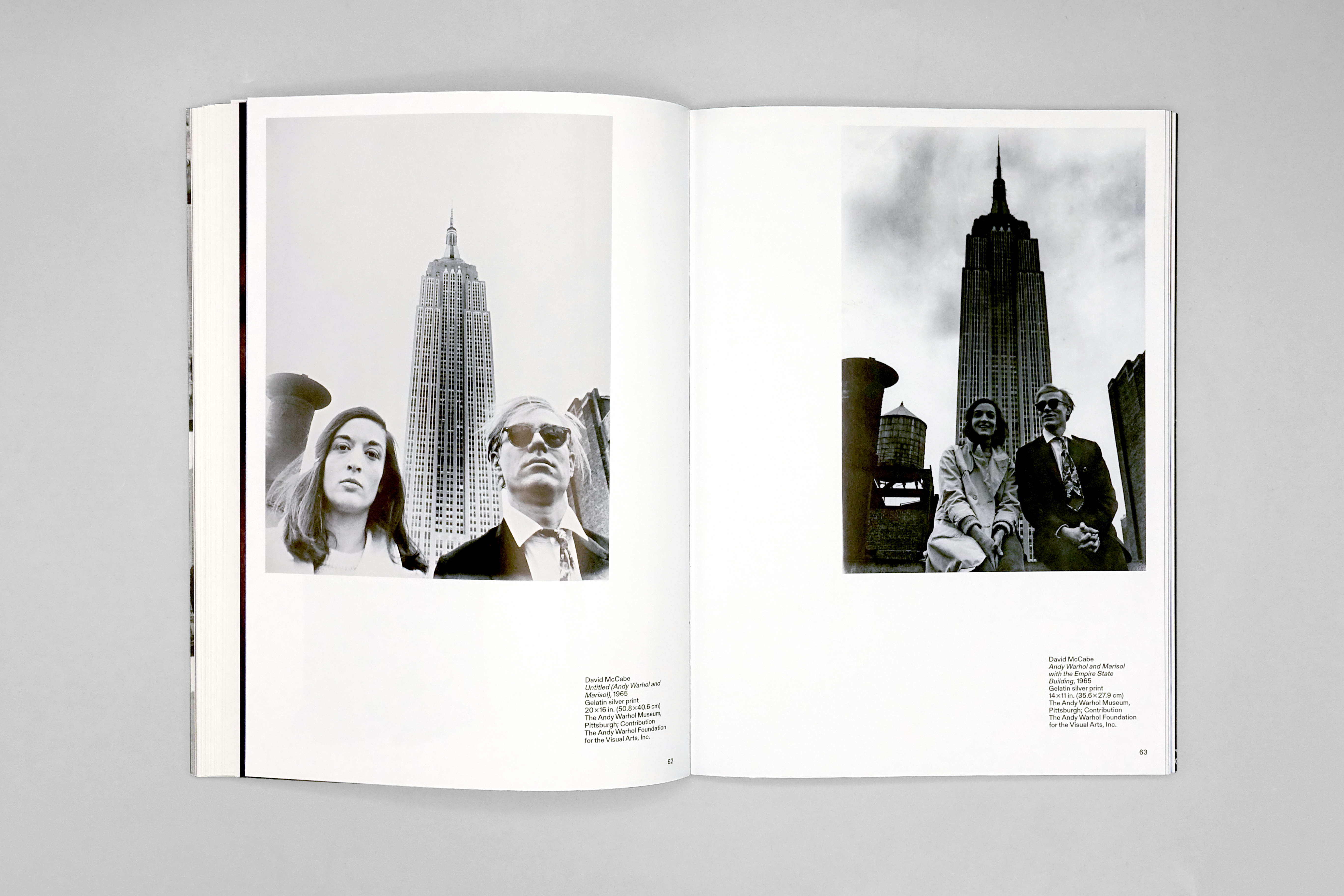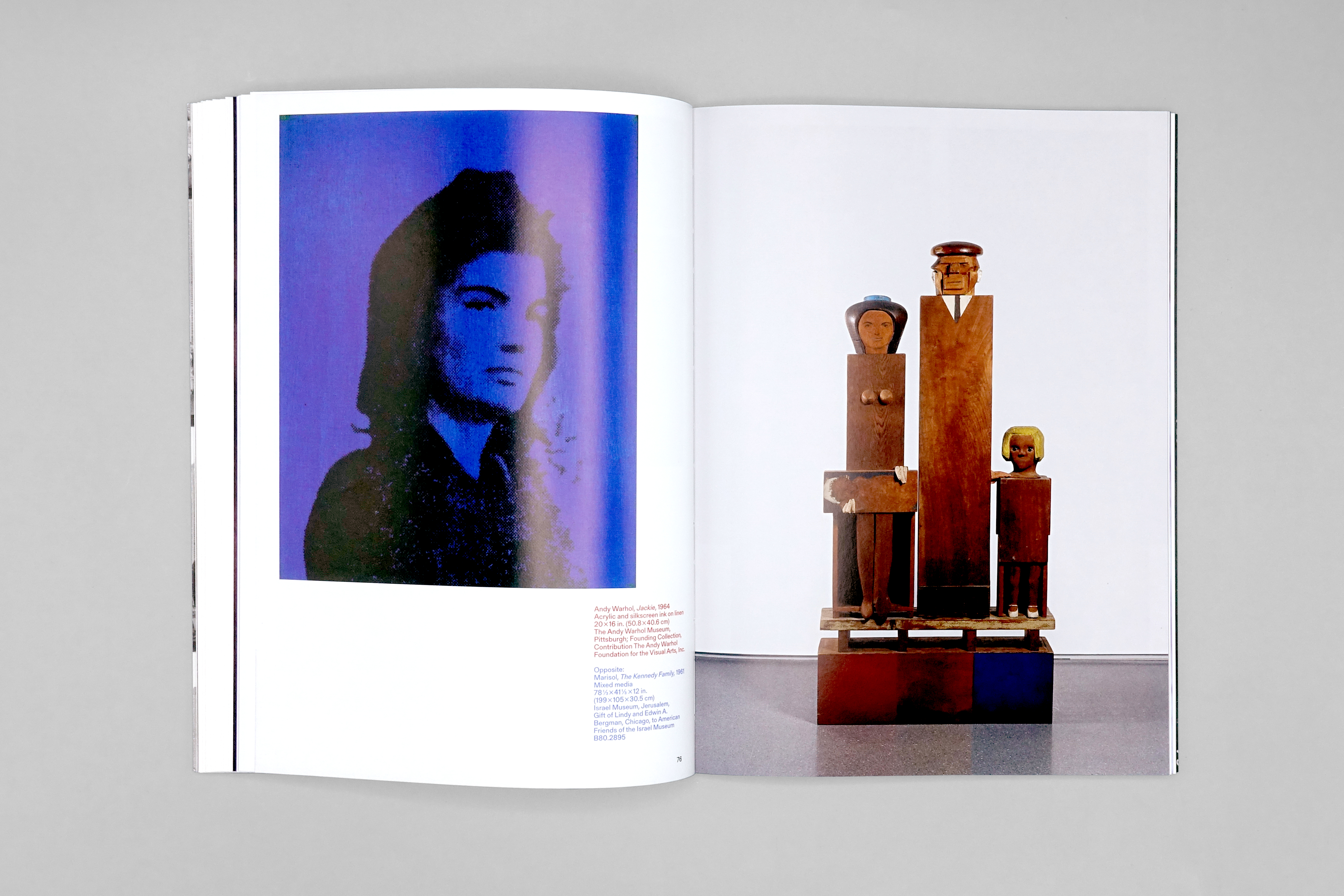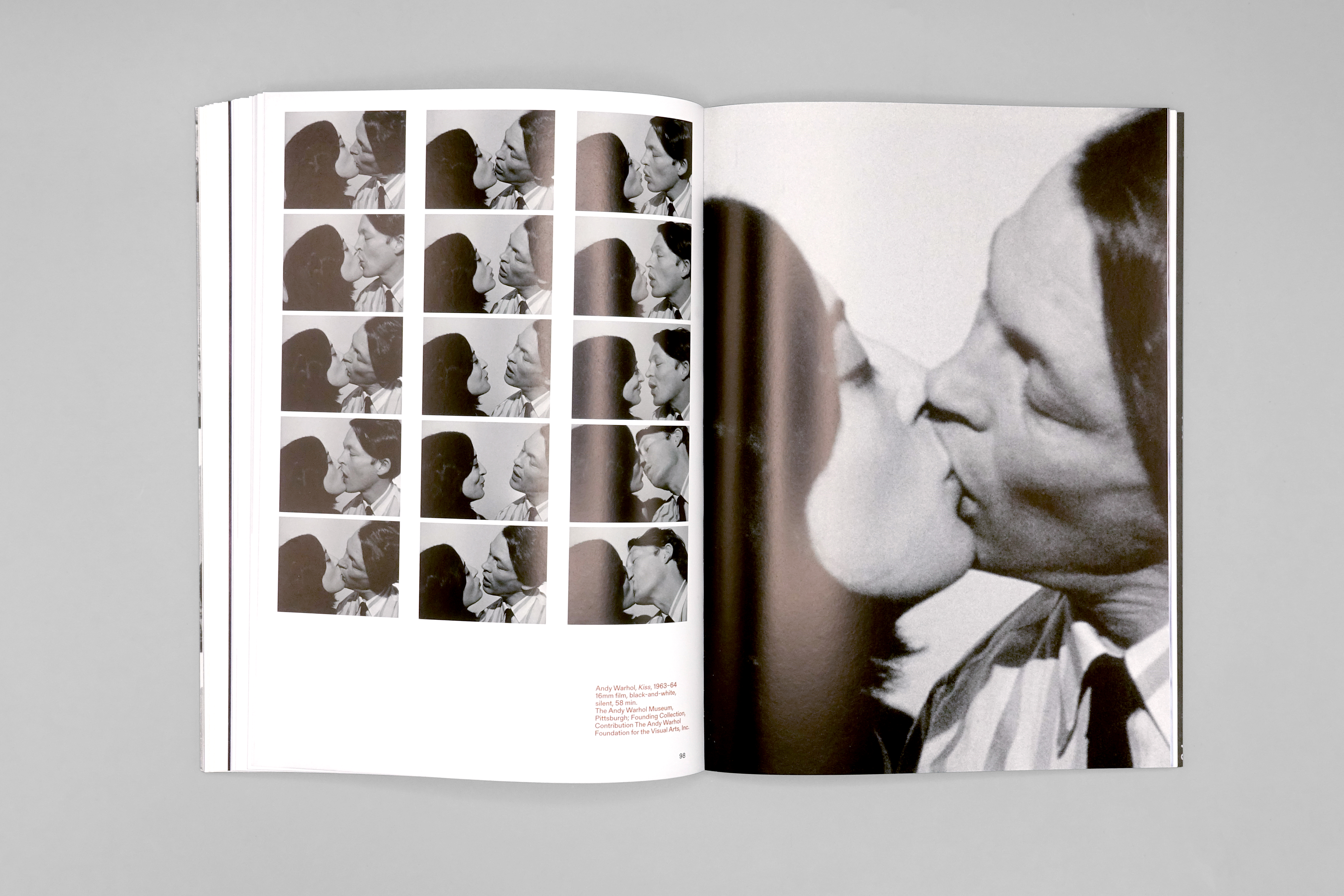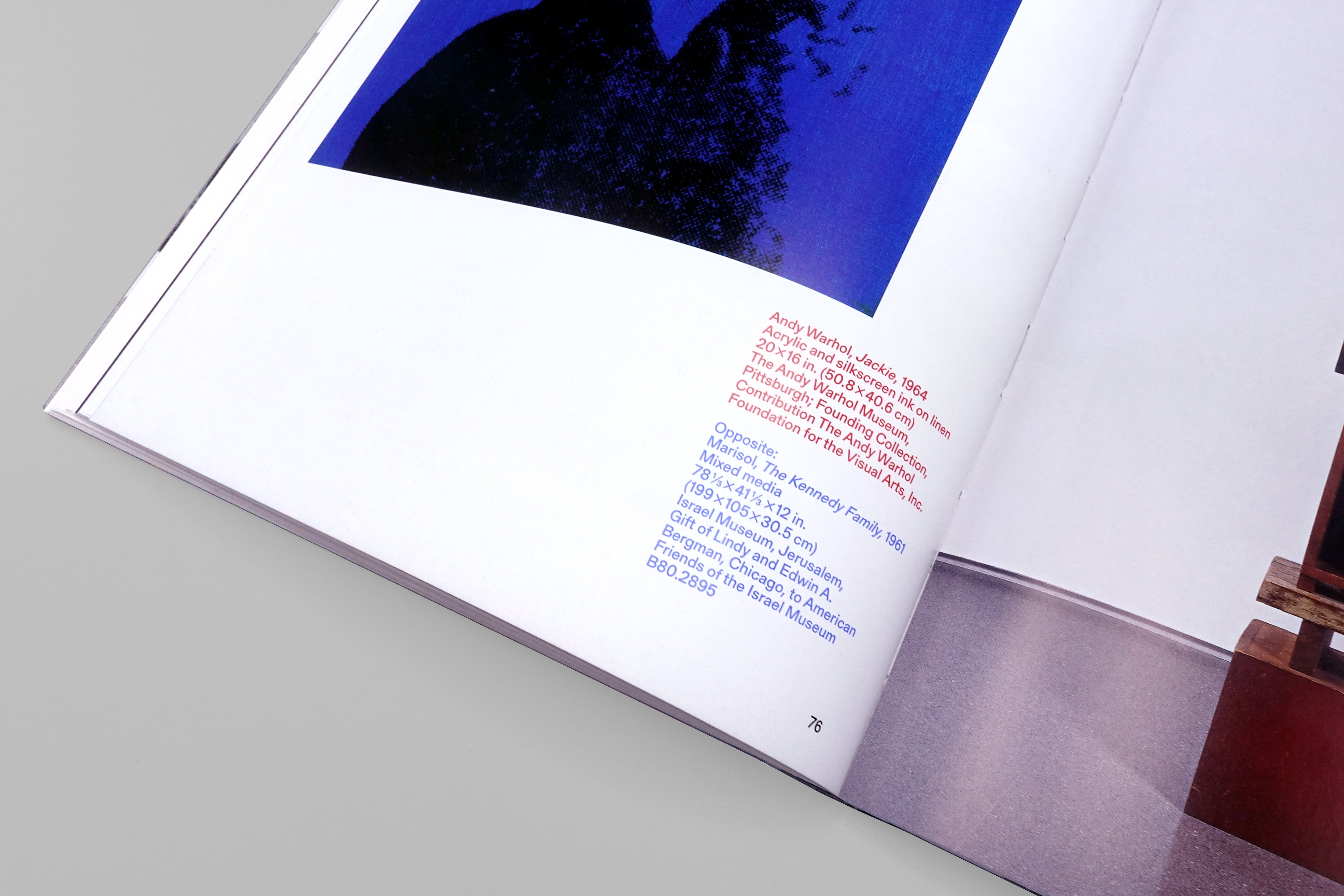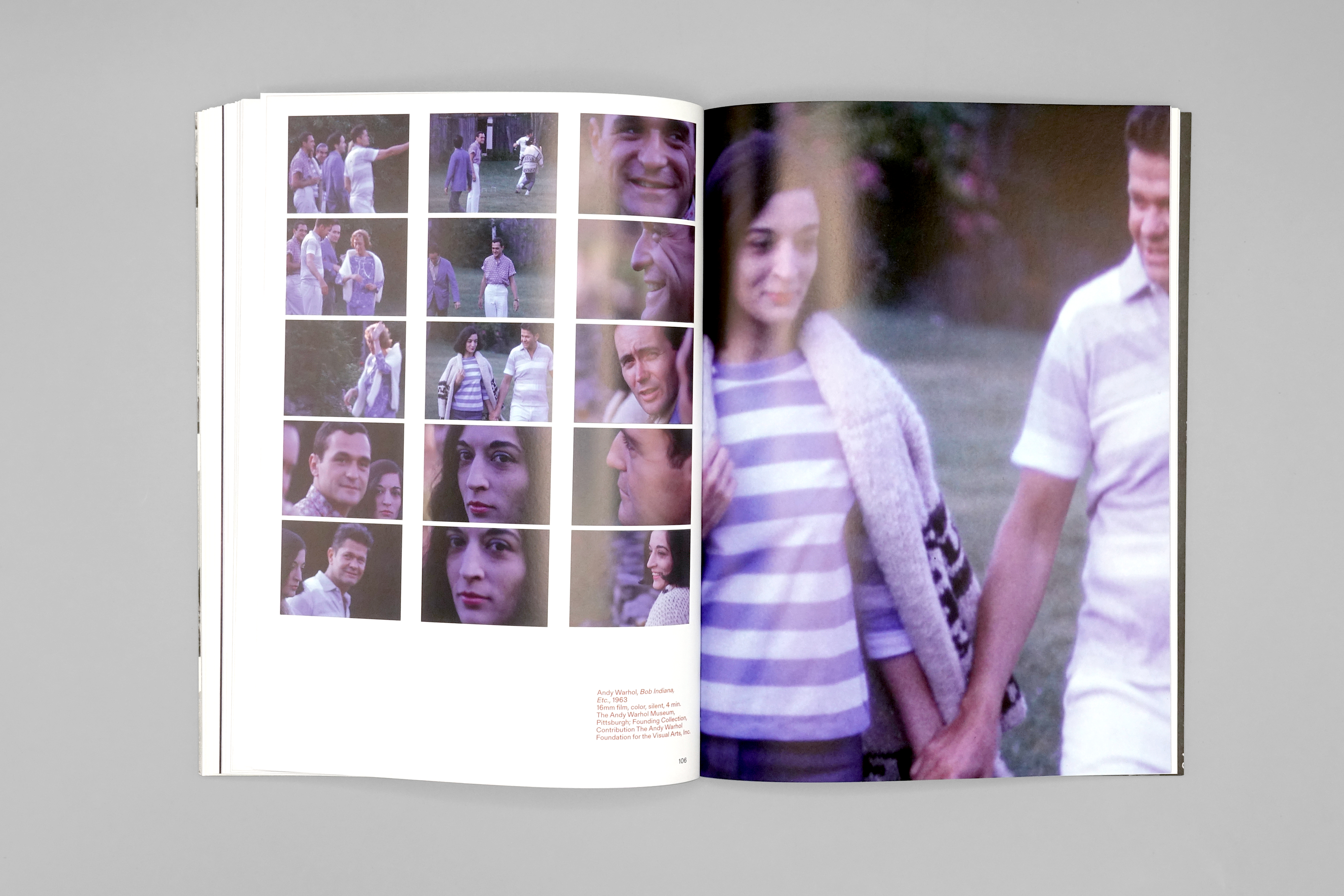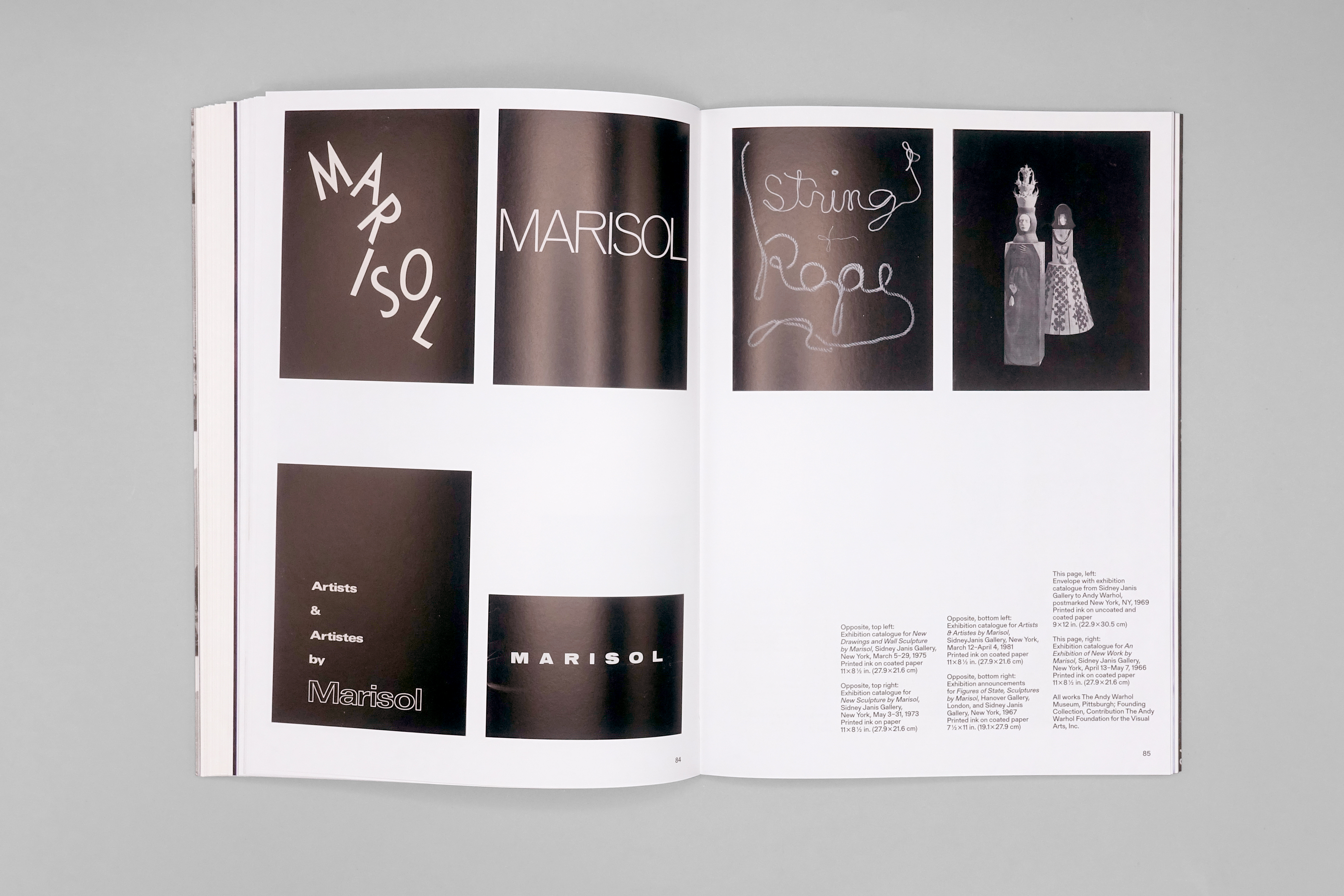 Marisol and Warhol Take New York
Marisol and Warhol Take New York charts the emergence of Marisol Escobar
and Andy Warhol in New York during the dawn of Pop art in the early 1960s. The book and exhibition explore the artists' parallel rise to success, the formation of their artistic personas, their savvy navigation of gallery relationships and the blossoming of their early artistic practices.
The publication's die-cut cover and bright color palette reference the playfulness of Pop Art. Artworks and essays are paired with an illustrated timeline that features rarely seen archival images.
Edited by Jessica Beck with text by Angie Cruz, Jeffrey Deitch, Eleanor Friedberger, Jennifer Josten, and Franklin Sirmans.
7.75 x 10.5 in., 136 pages, hardcover
Adam Michaels, Marina Kitchen