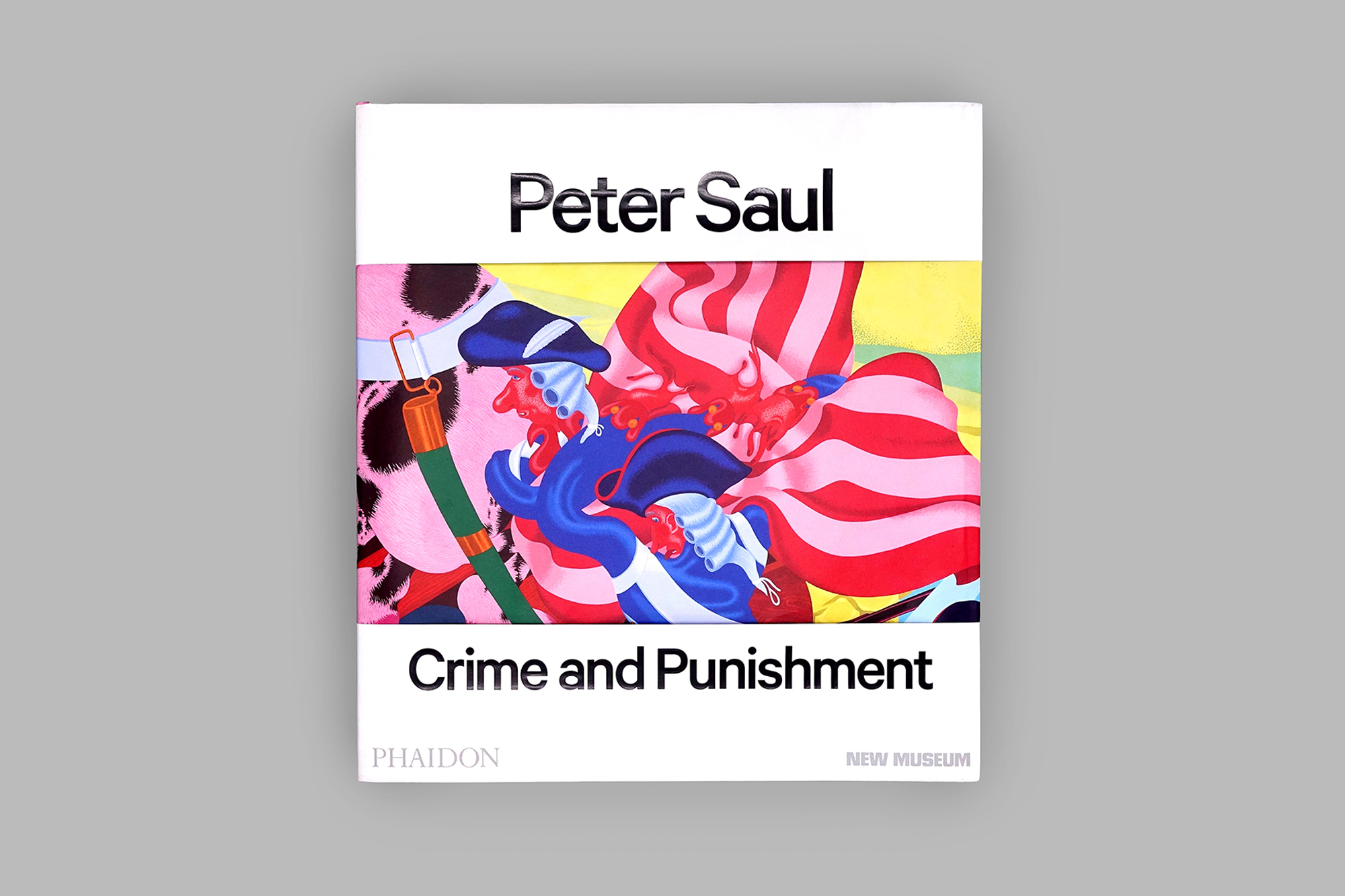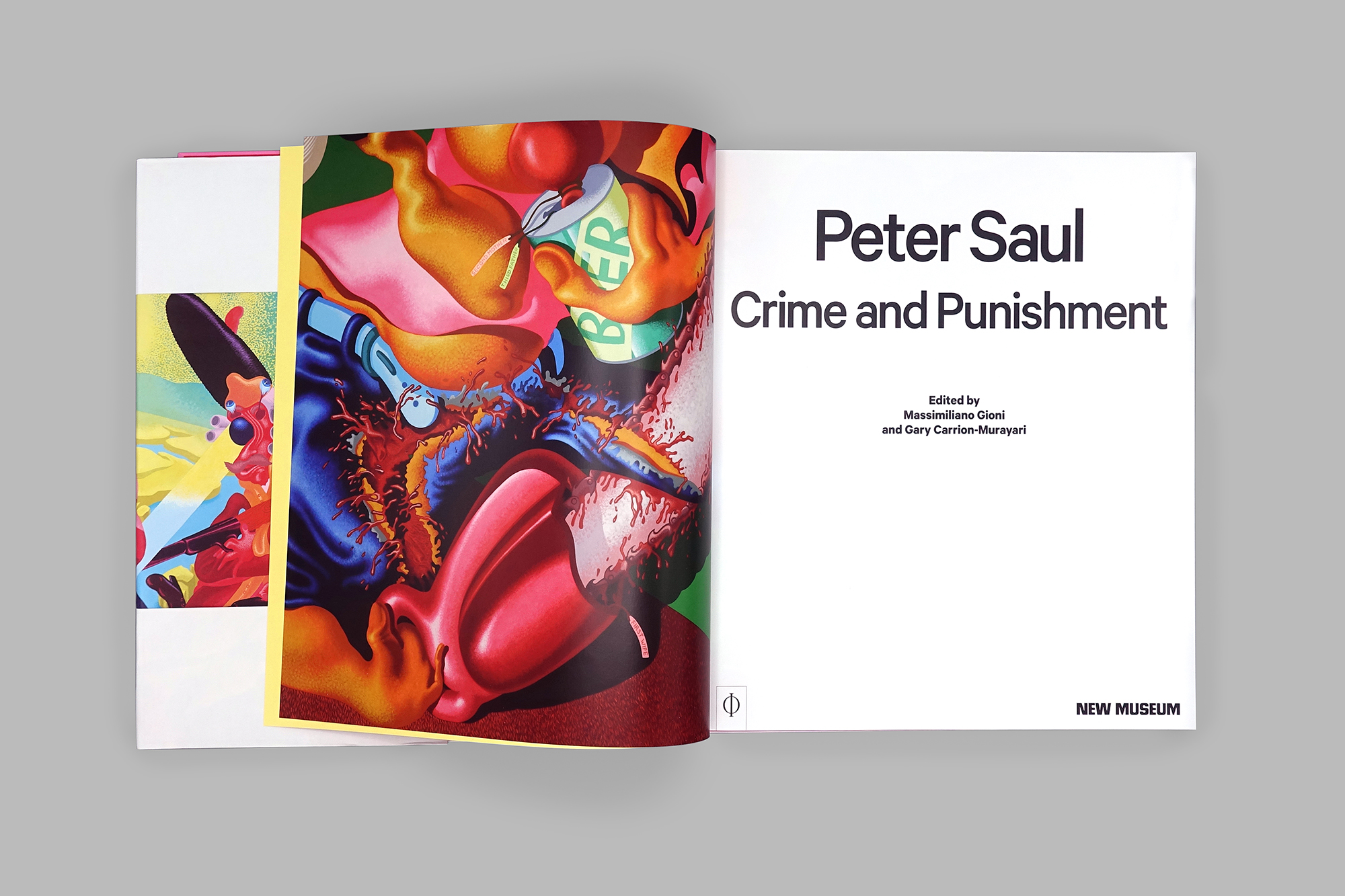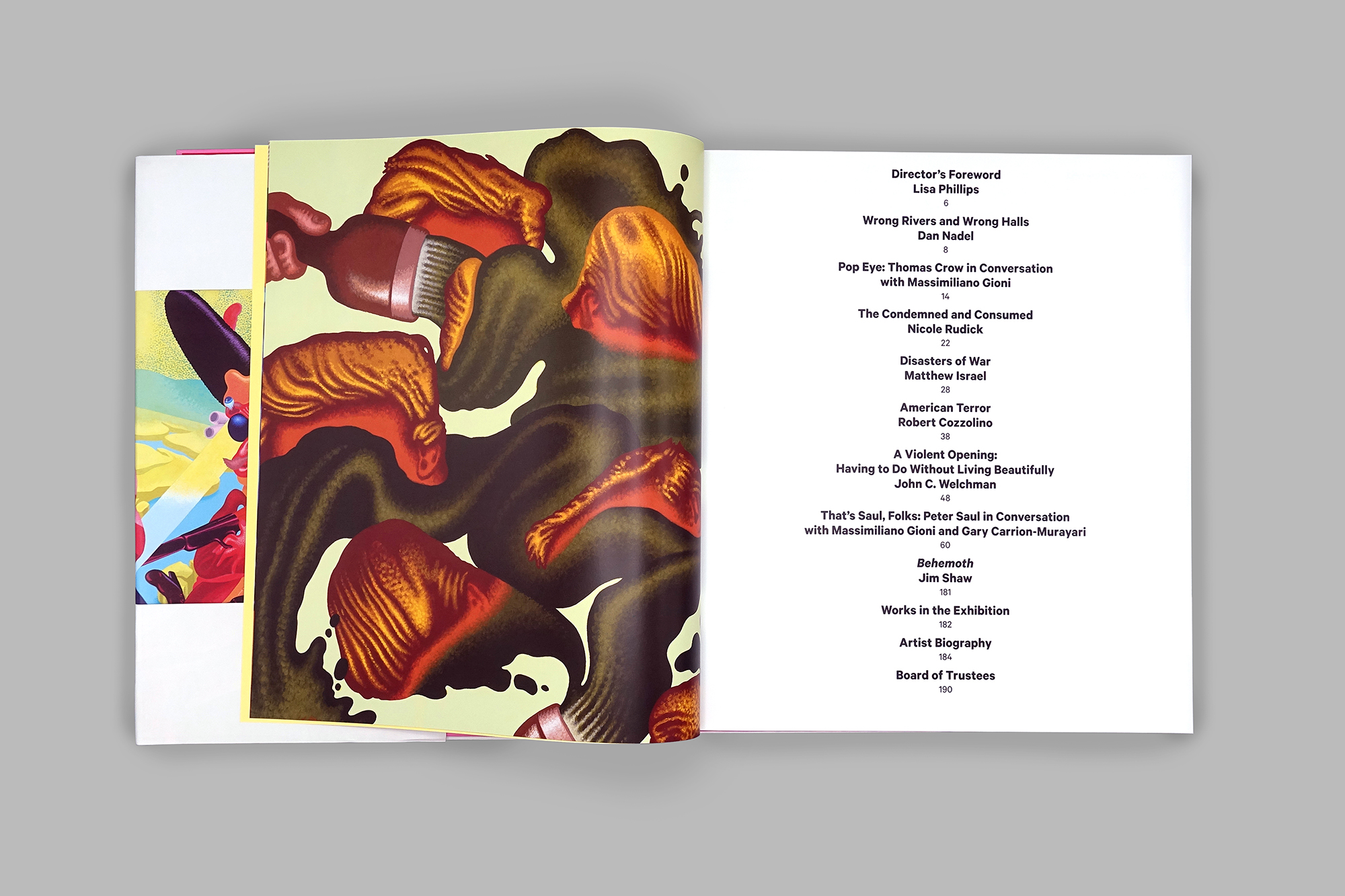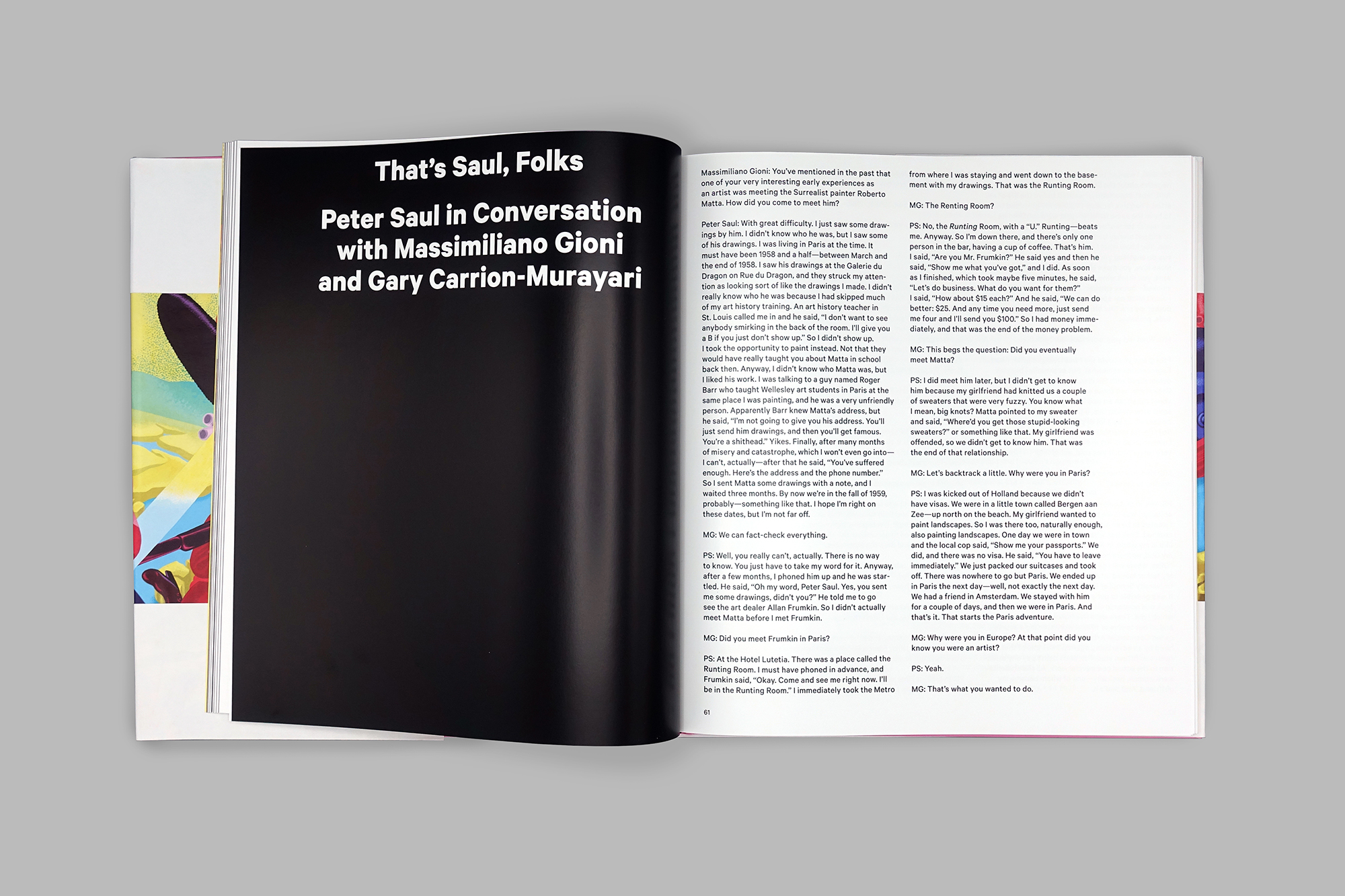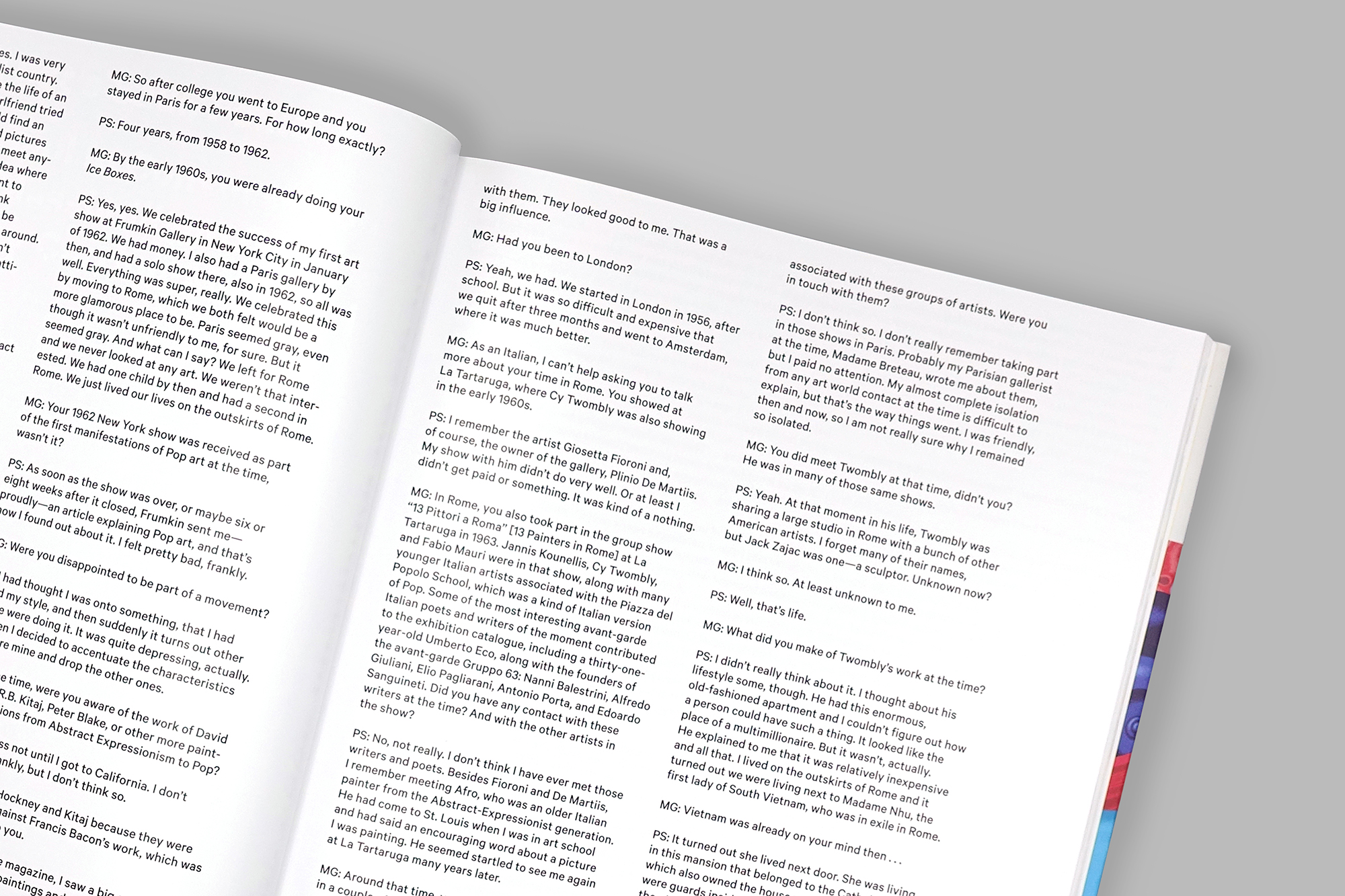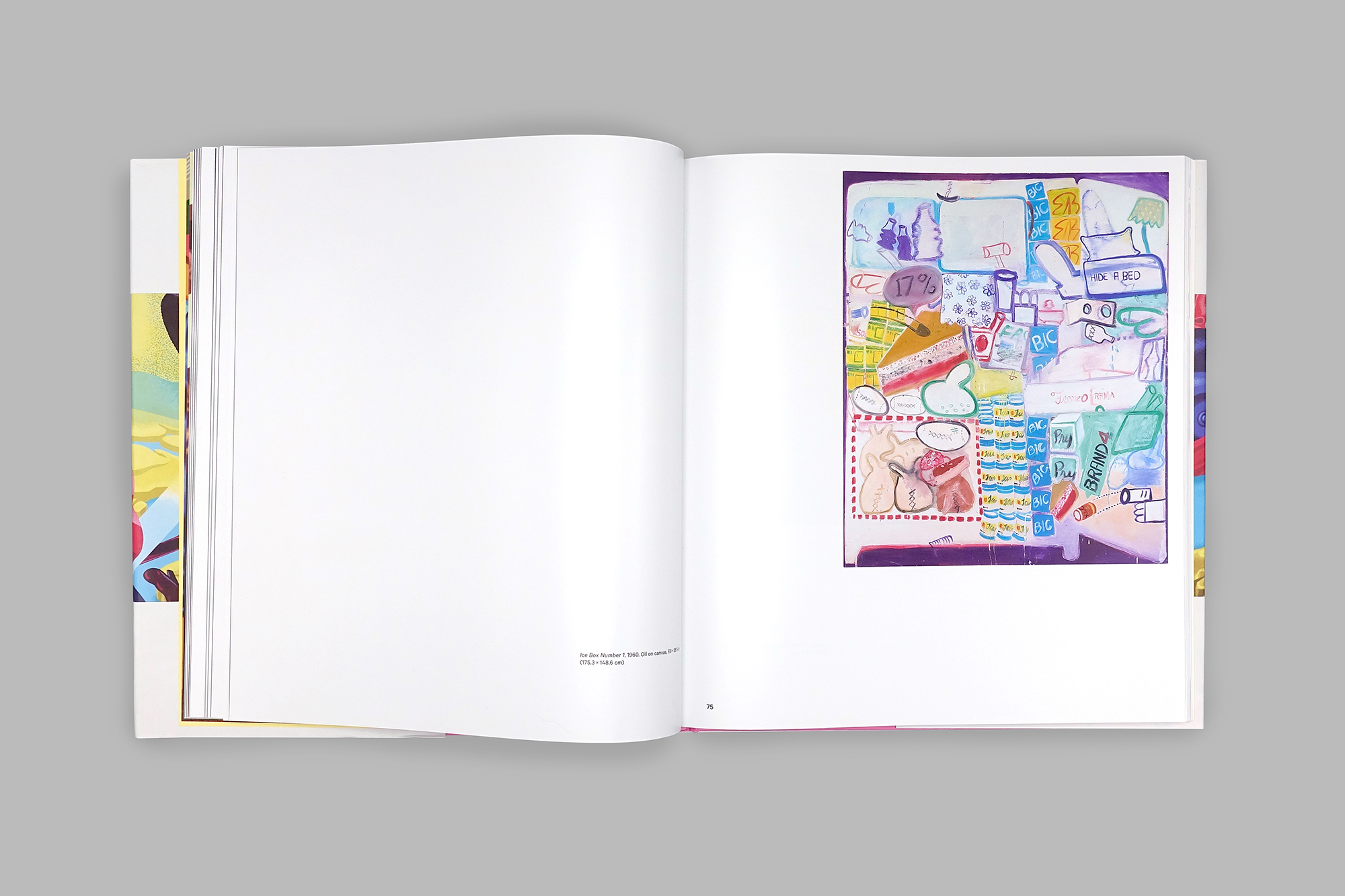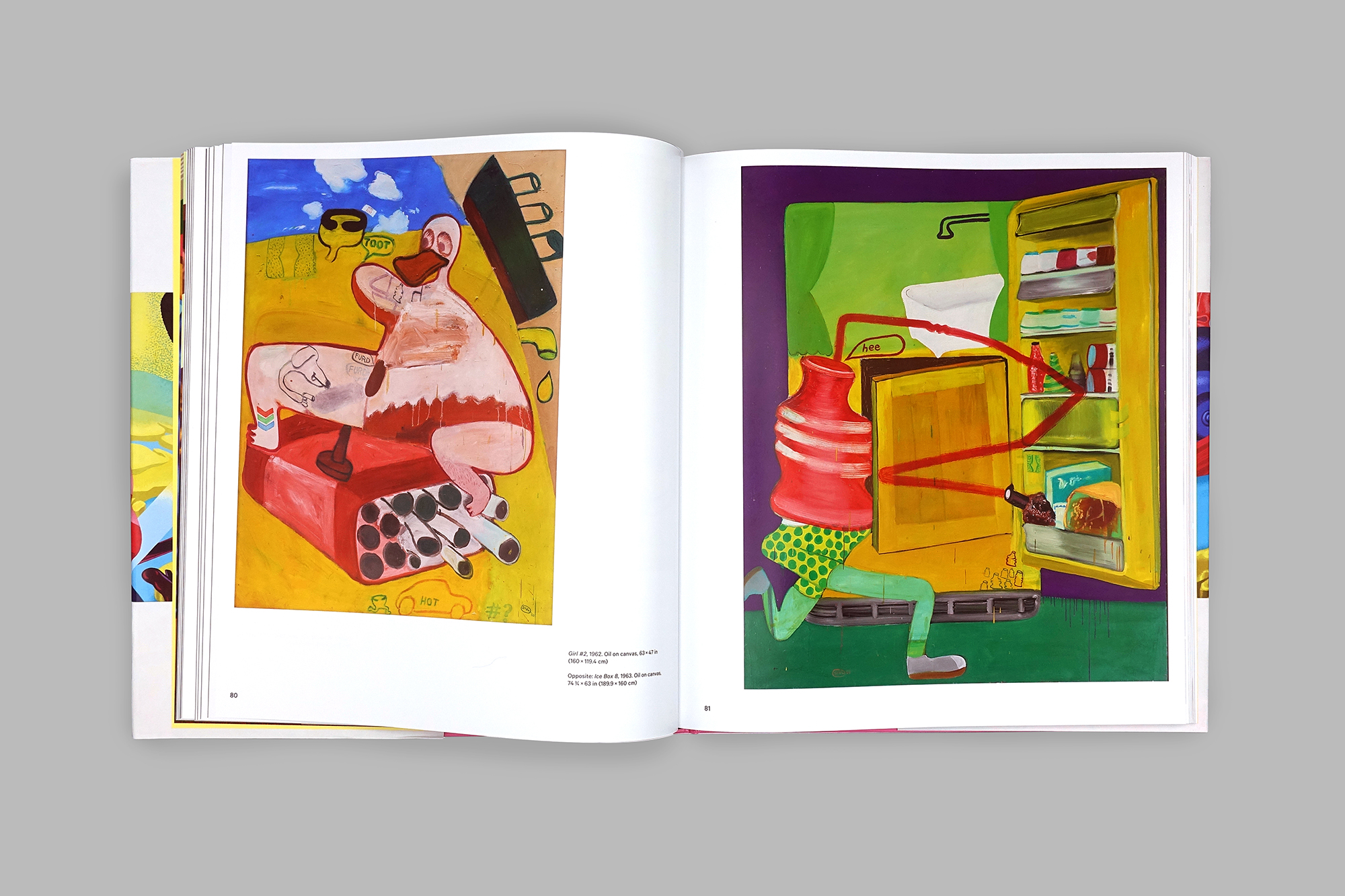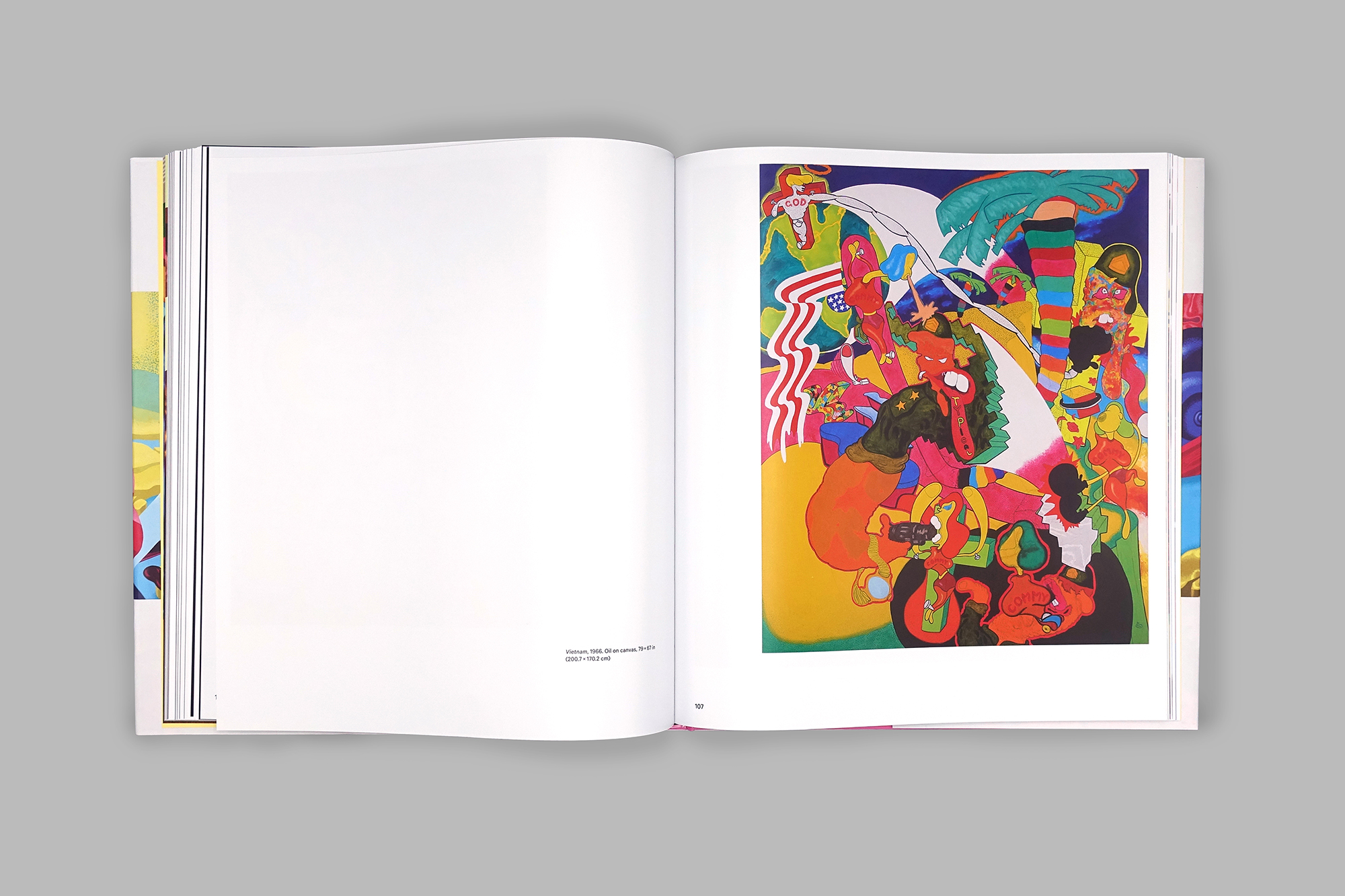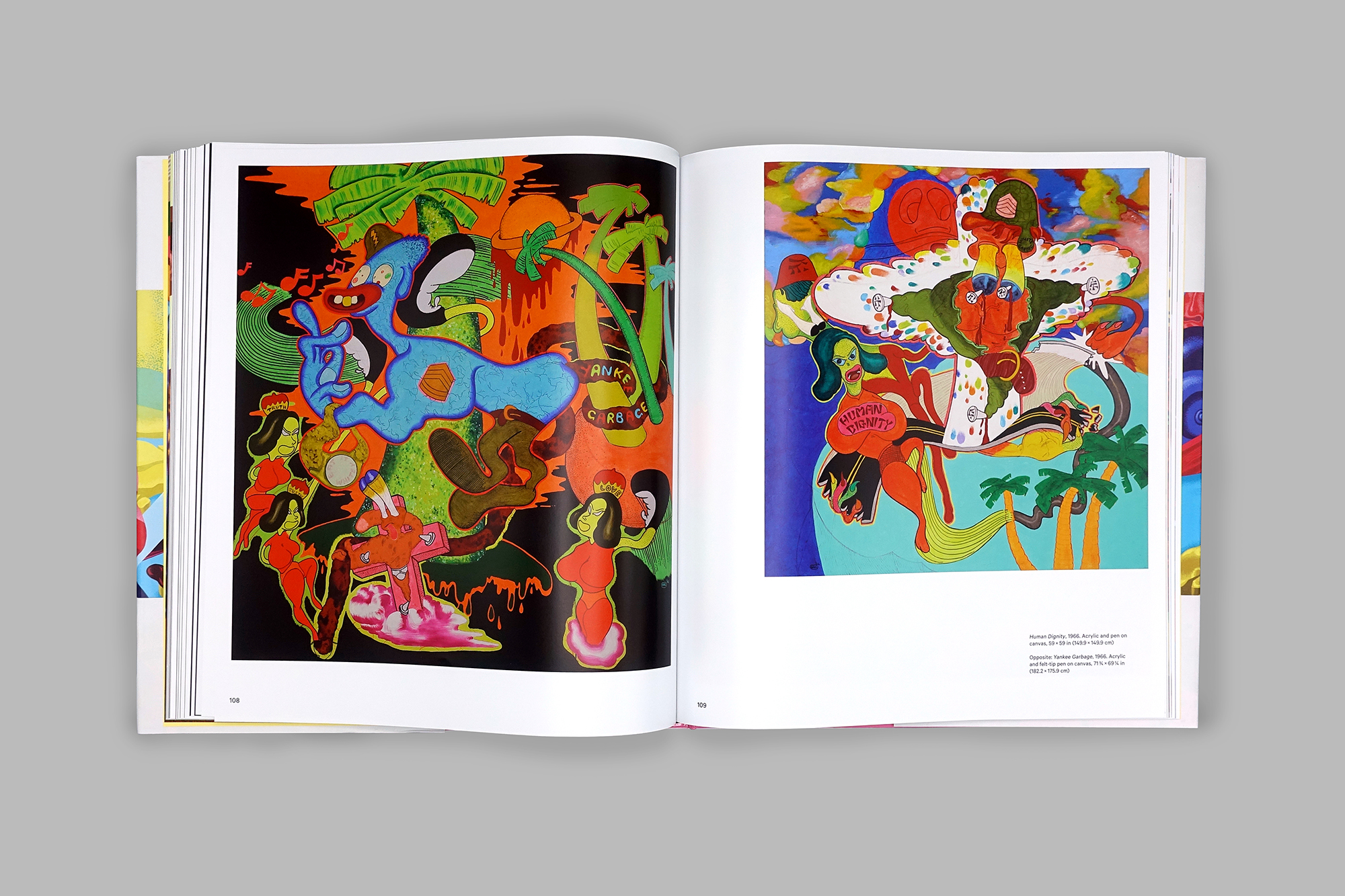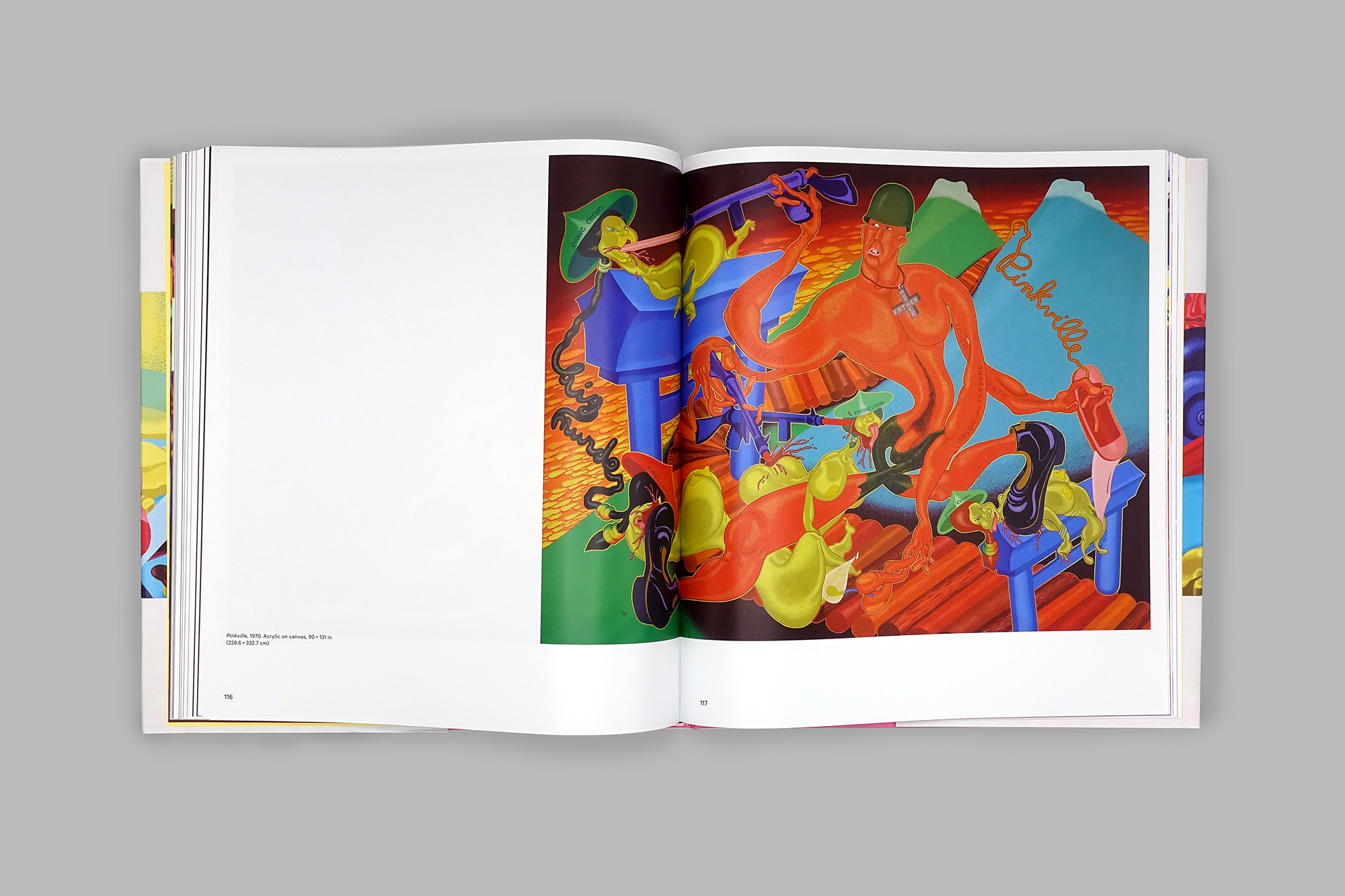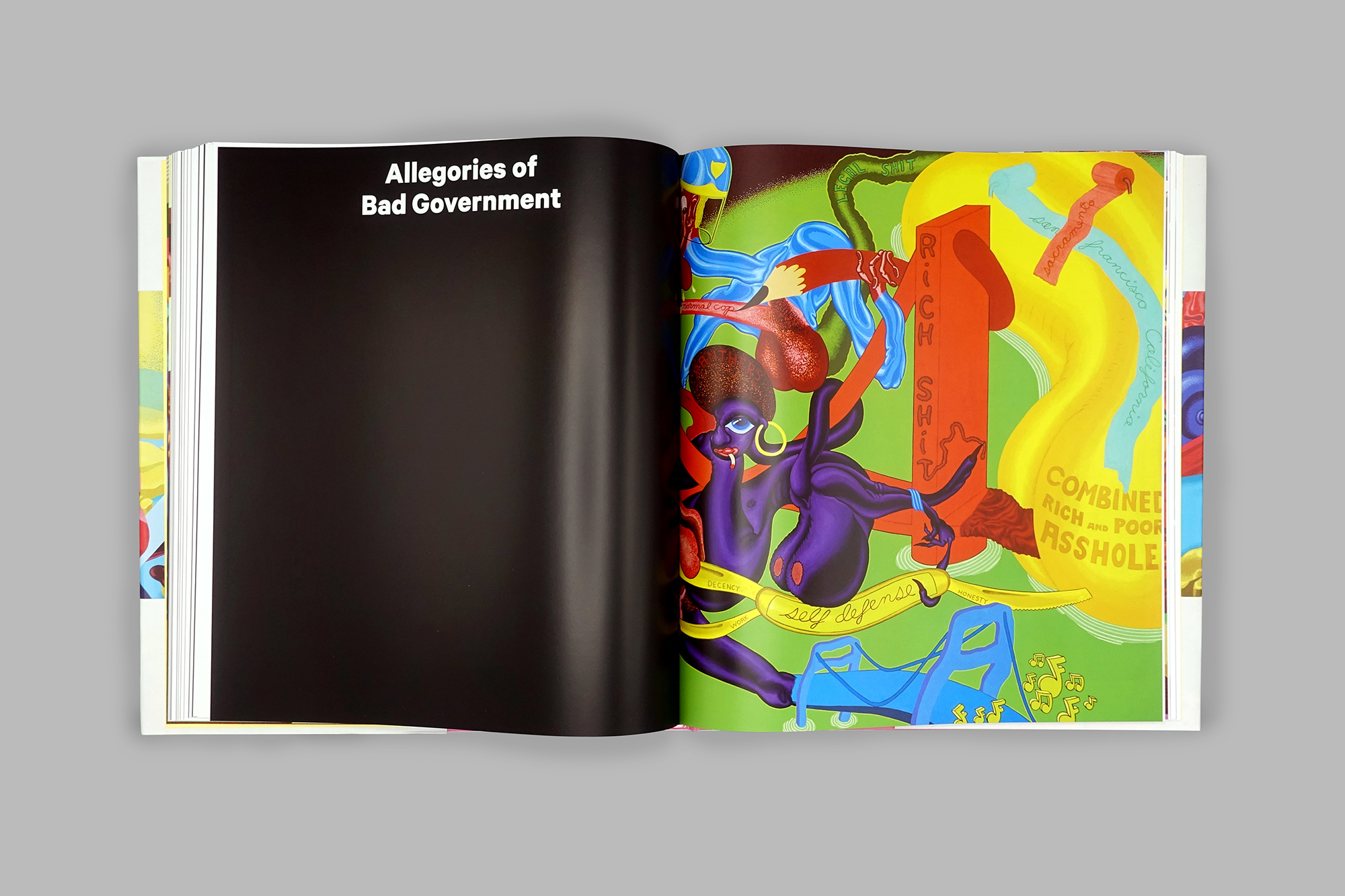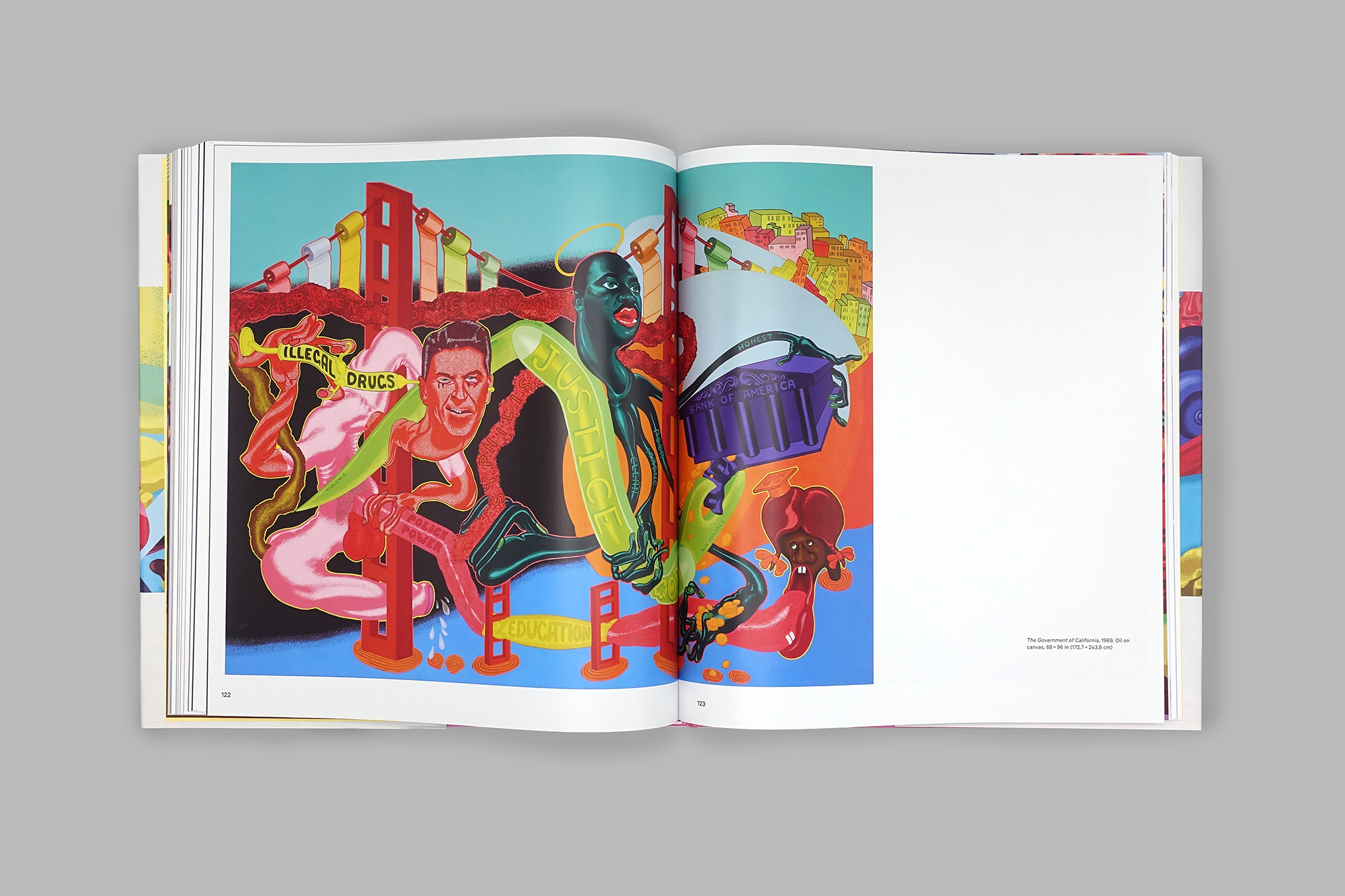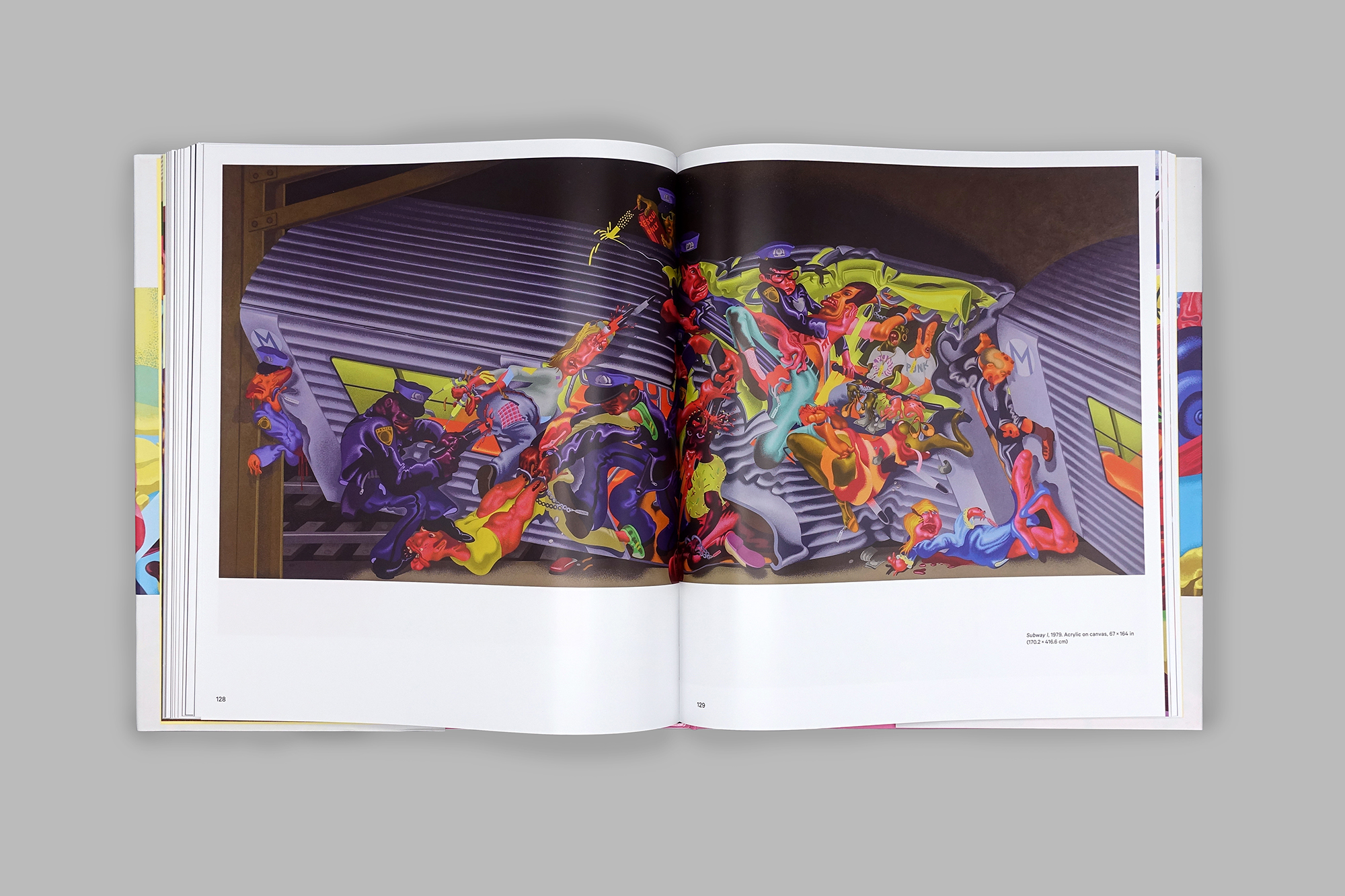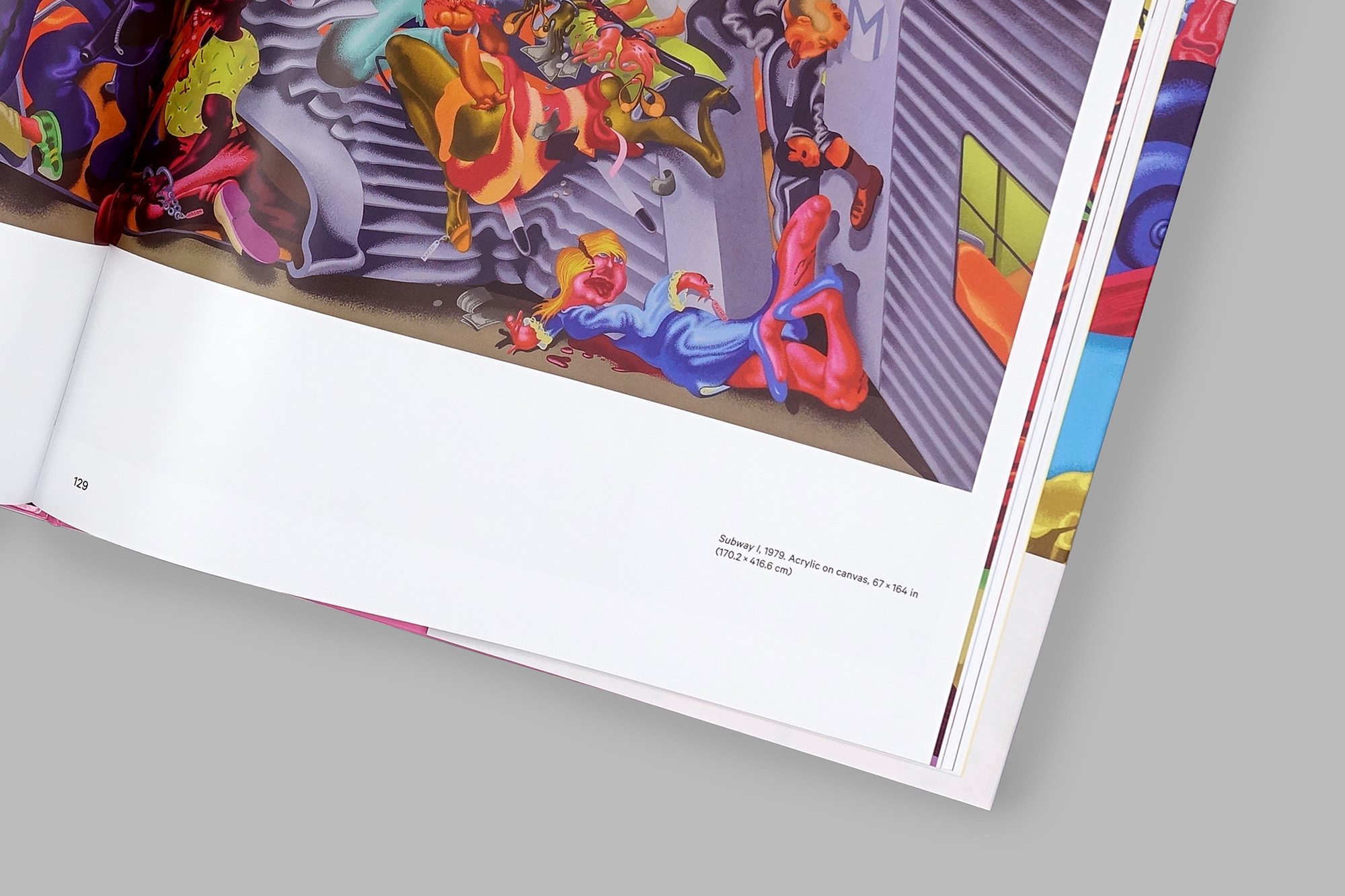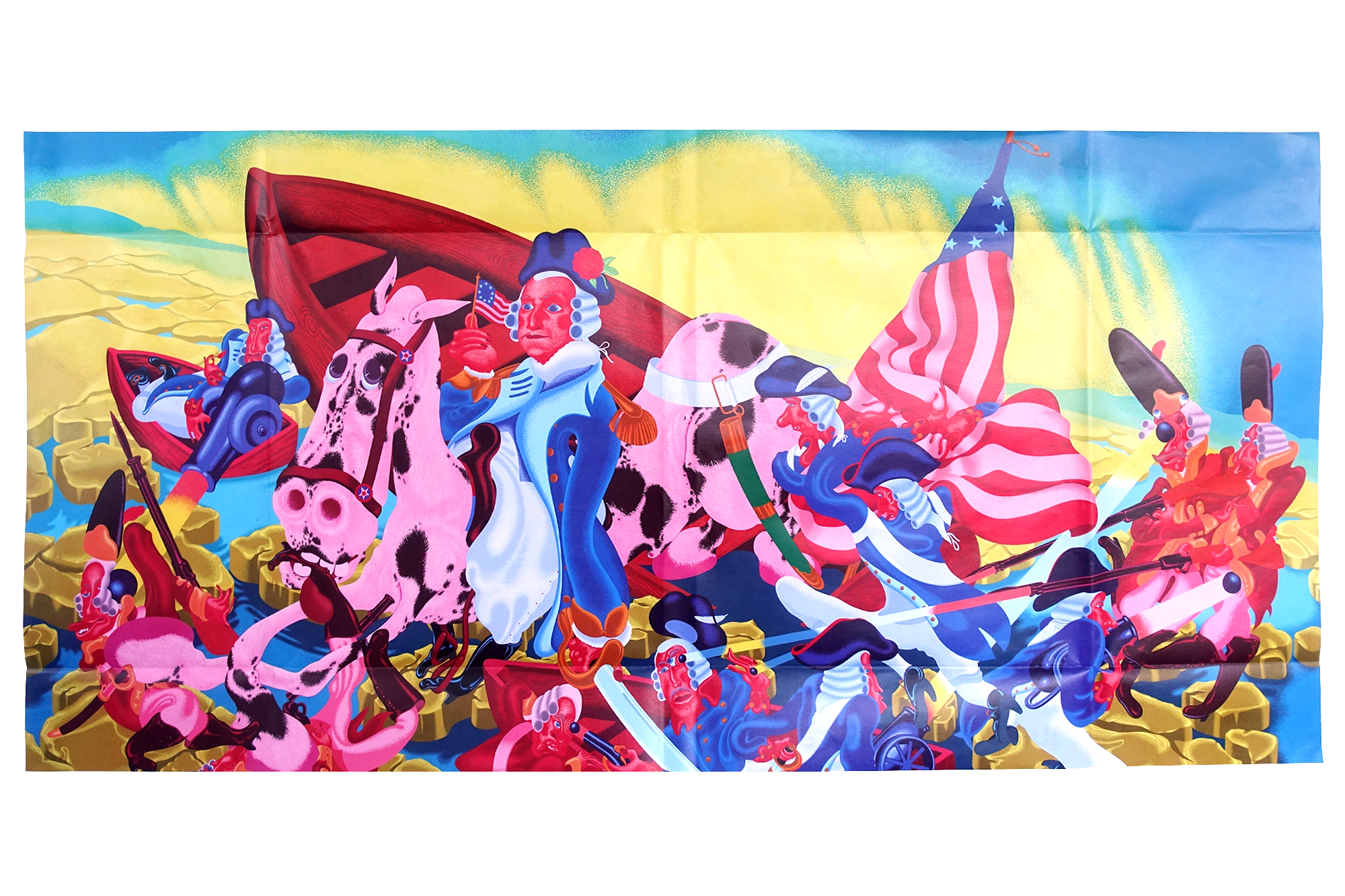 Peter Saul: Crime and Punishment
Peter Saul is known for his vivid, figurative paintings that satirize American culture, incorporating imagery from various pop-cultural sources. Influenced by the Chilean surrealist painter Roberto Matta and by MAD magazine, Saul developed his unique neo-surrealist style in contrast to the abstract expressionist aesthetic that prevailed at the time of the early 1960s. Through wide-ranging imagery, Saul's darkly humorous works trenchantly comment on contemporary politics and culture.
Peter Saul: Crime and Punishment is a comprehensive monograph accompanying the artist's first New York museum survey at the New Museum. The large format catalog is housed in a jacket that folds out to poster scale. Designed by IN-FO.CO, published by Phaidon and the New Museum, and edited by Massimiliano Gioni and Gary Carrion-Murayari, the volume also includes new written contributions from Robert Cozzolino, Matthew Israel, Dan Nadel, Nicole Rudick, and John C. Welchman, and interviews with Peter Saul and Thomas Crow.
12 ½ × 11 ½ inches

192 pages, hardcover
2020
Adam Michaels, Marina Kitchen