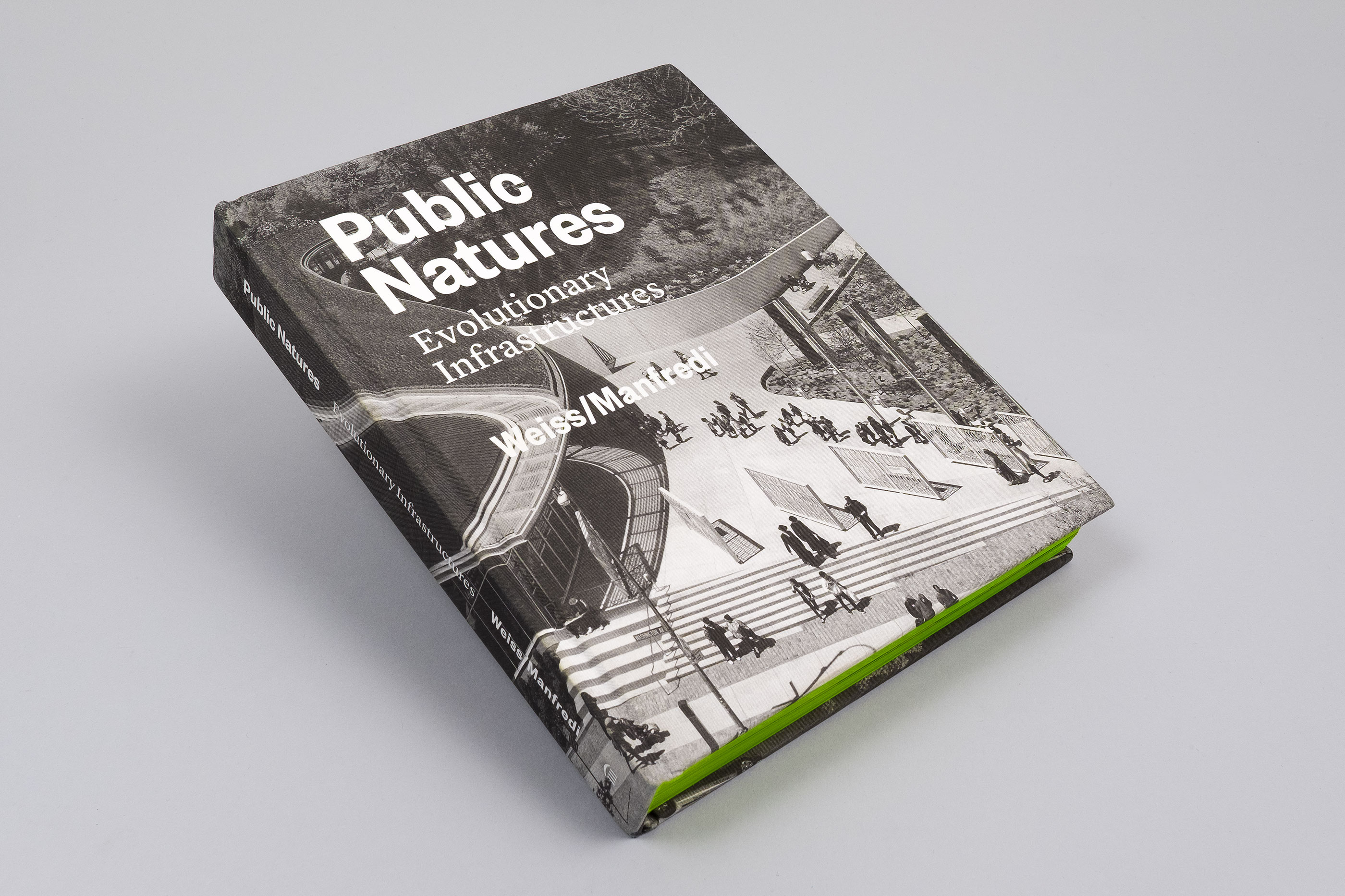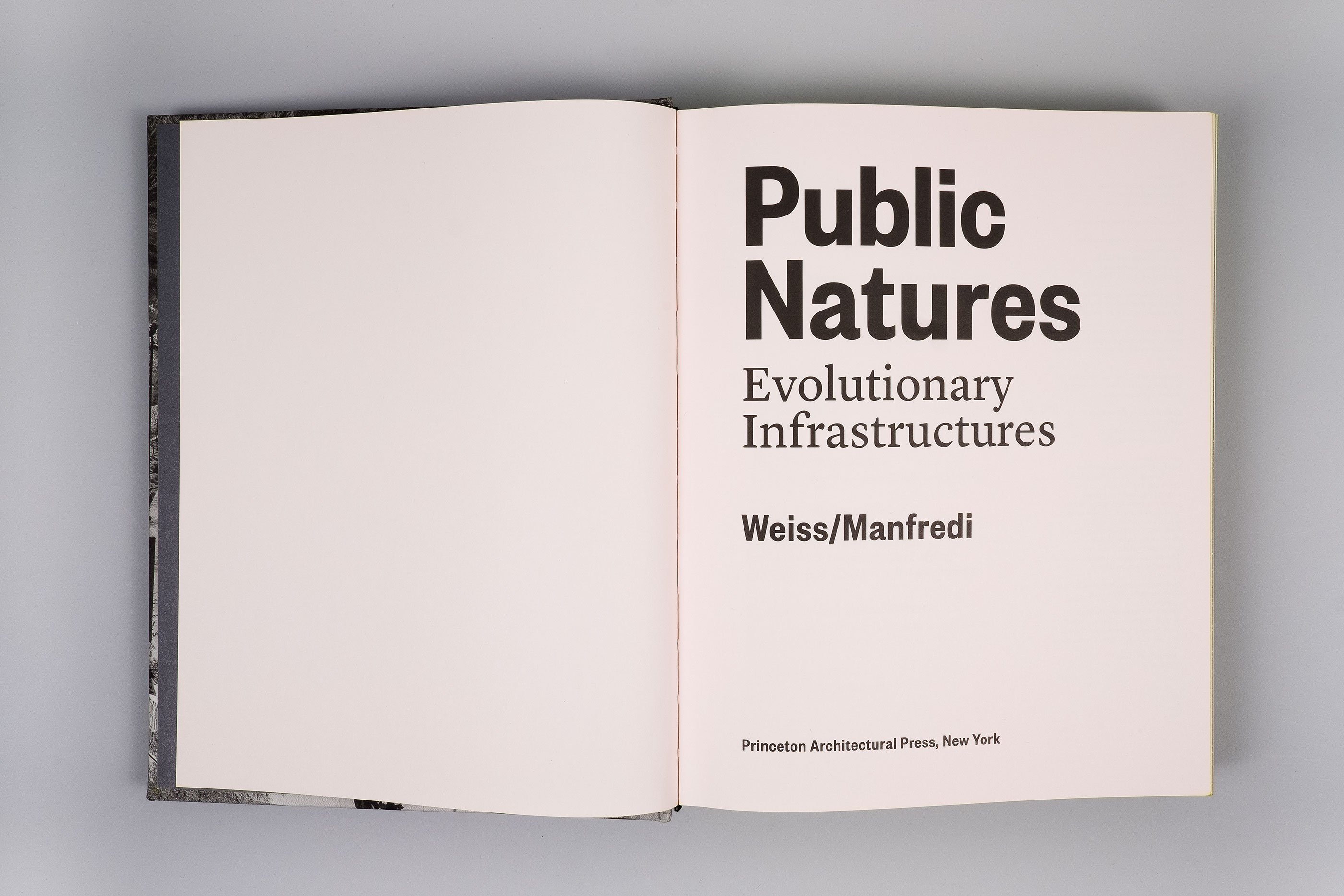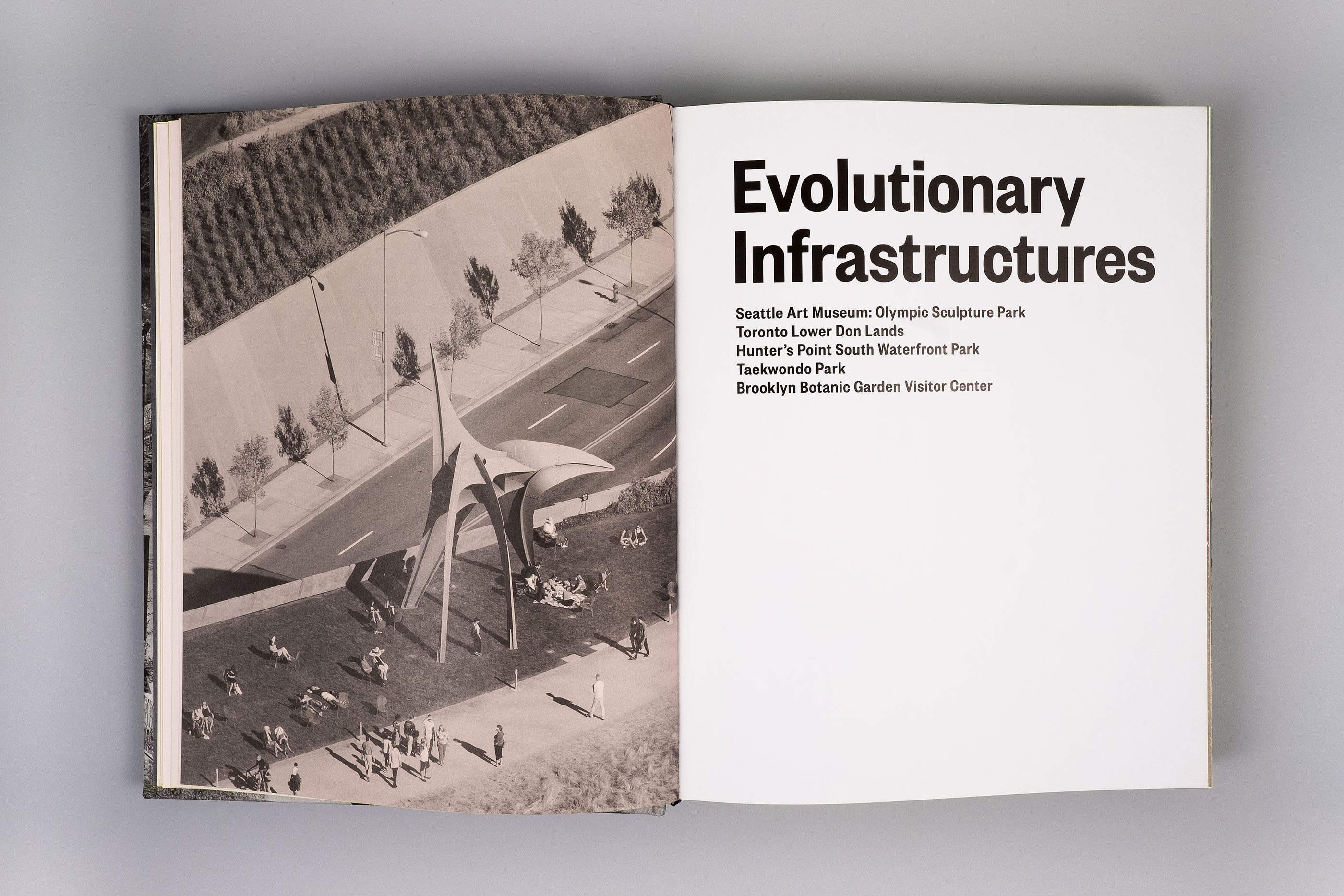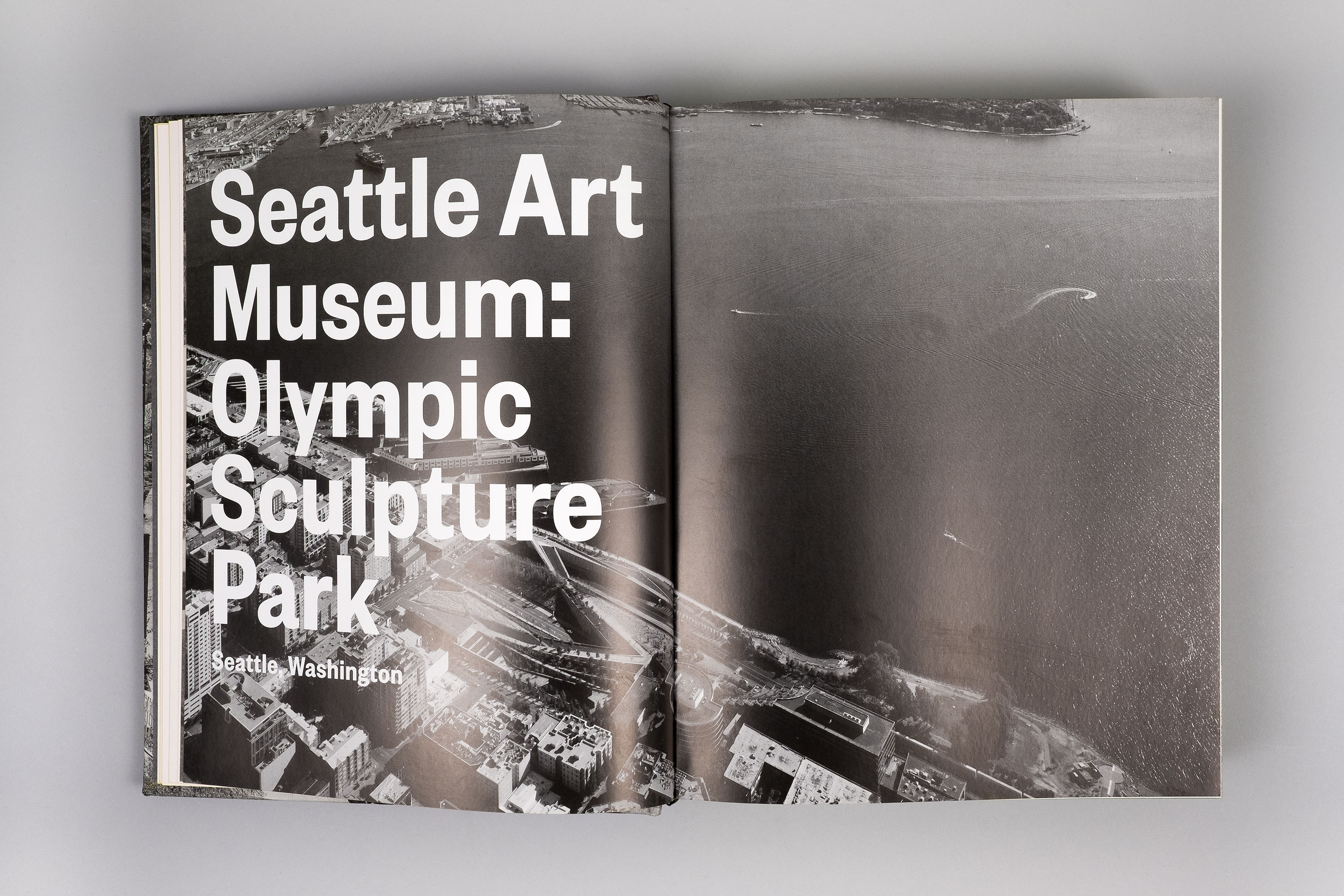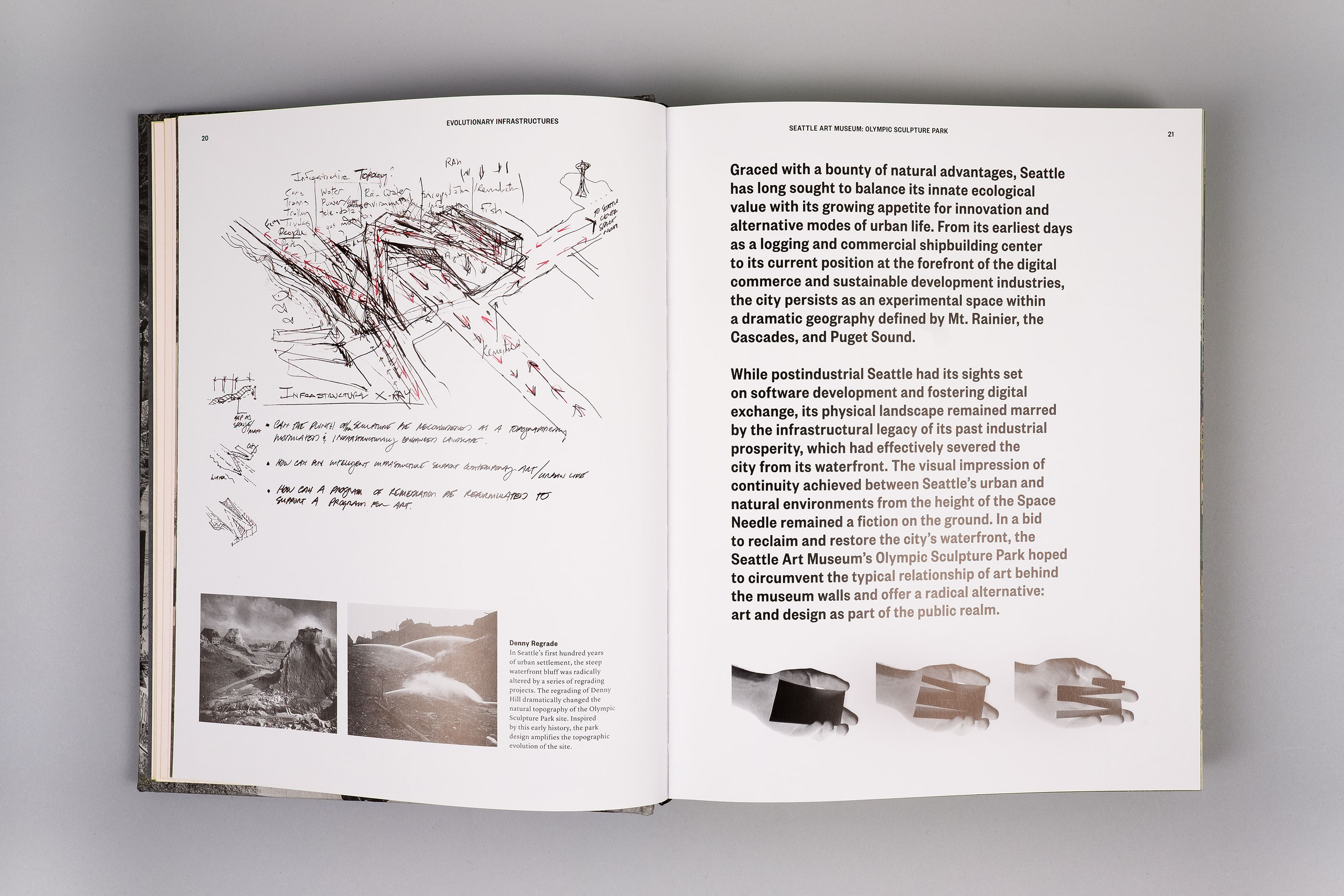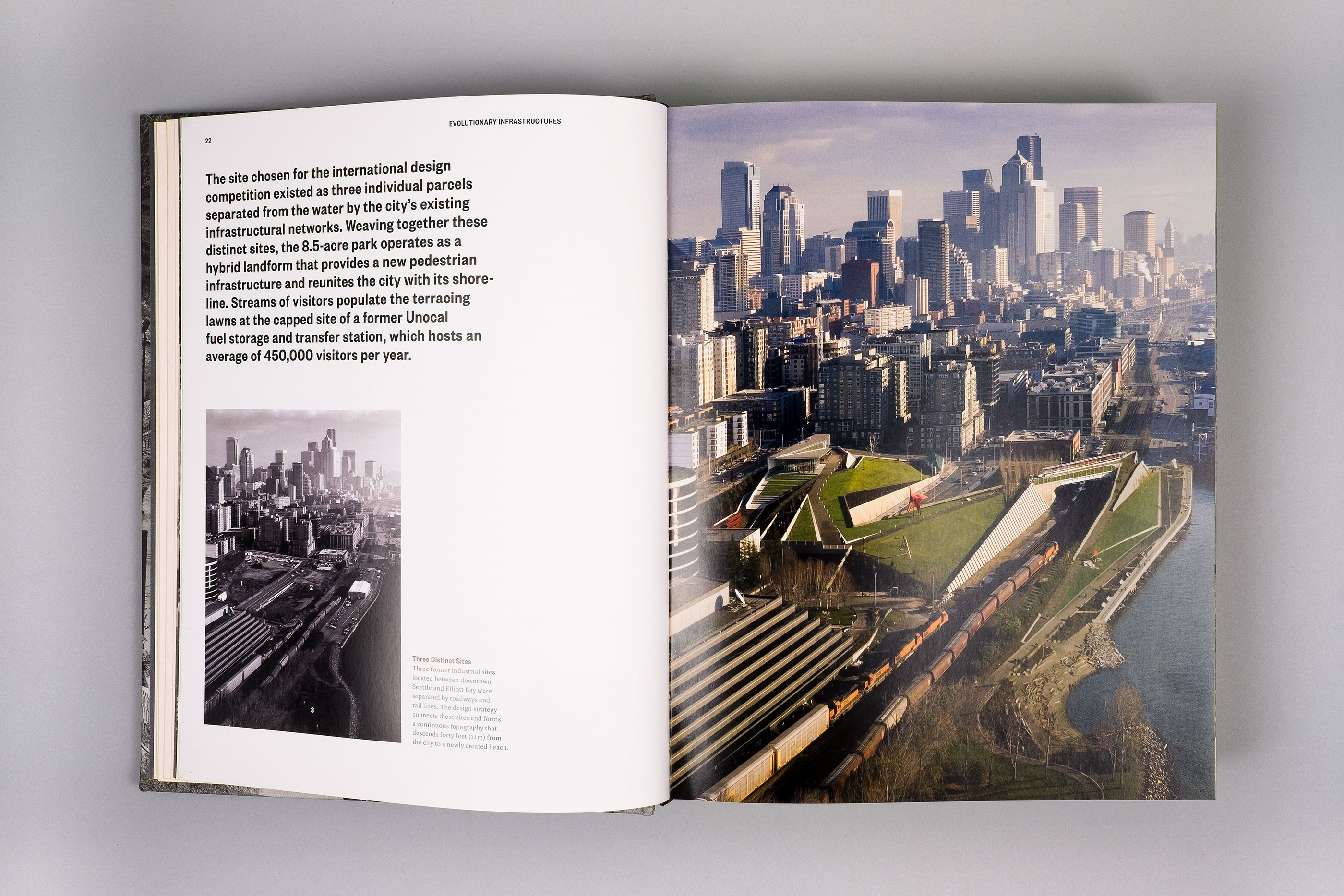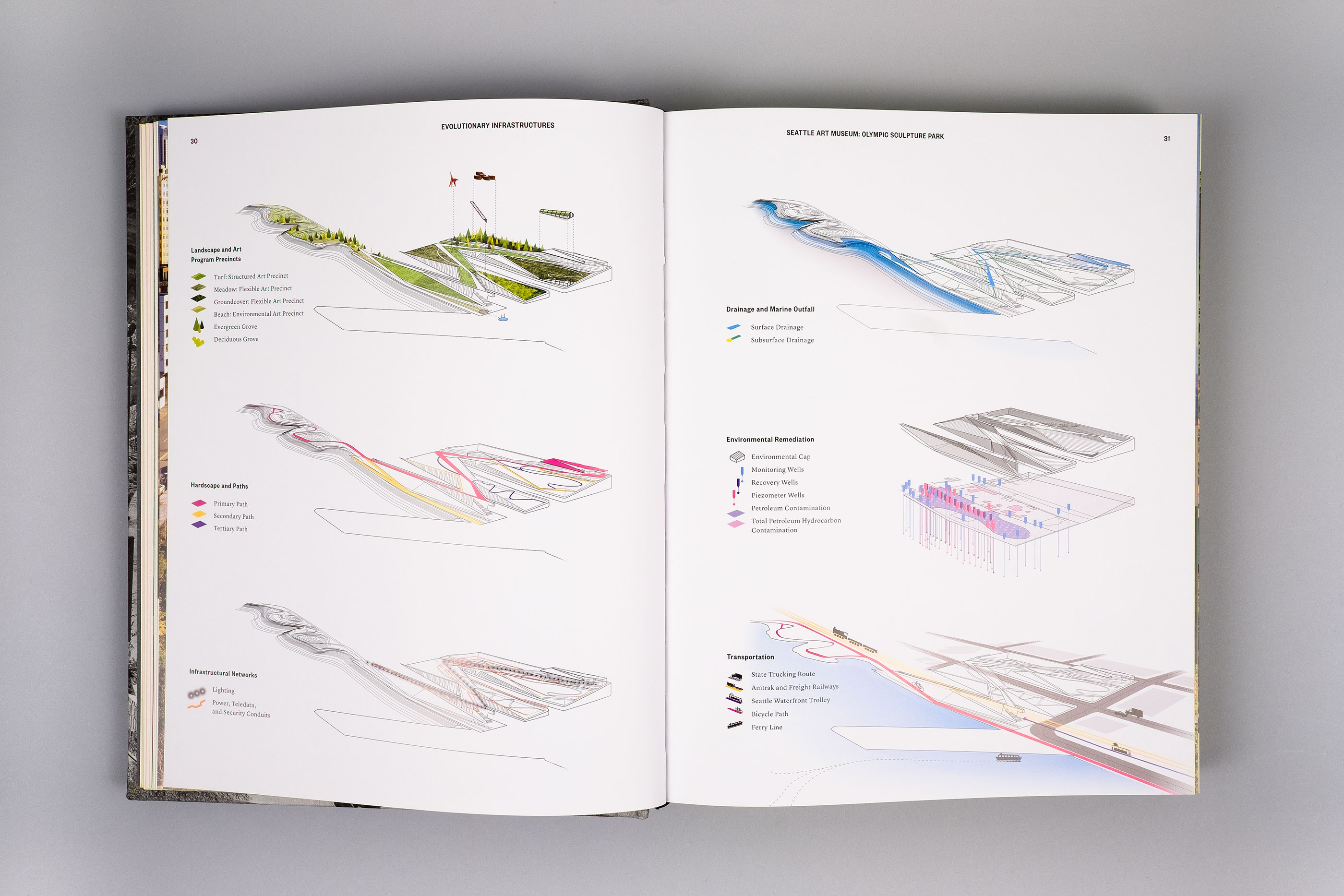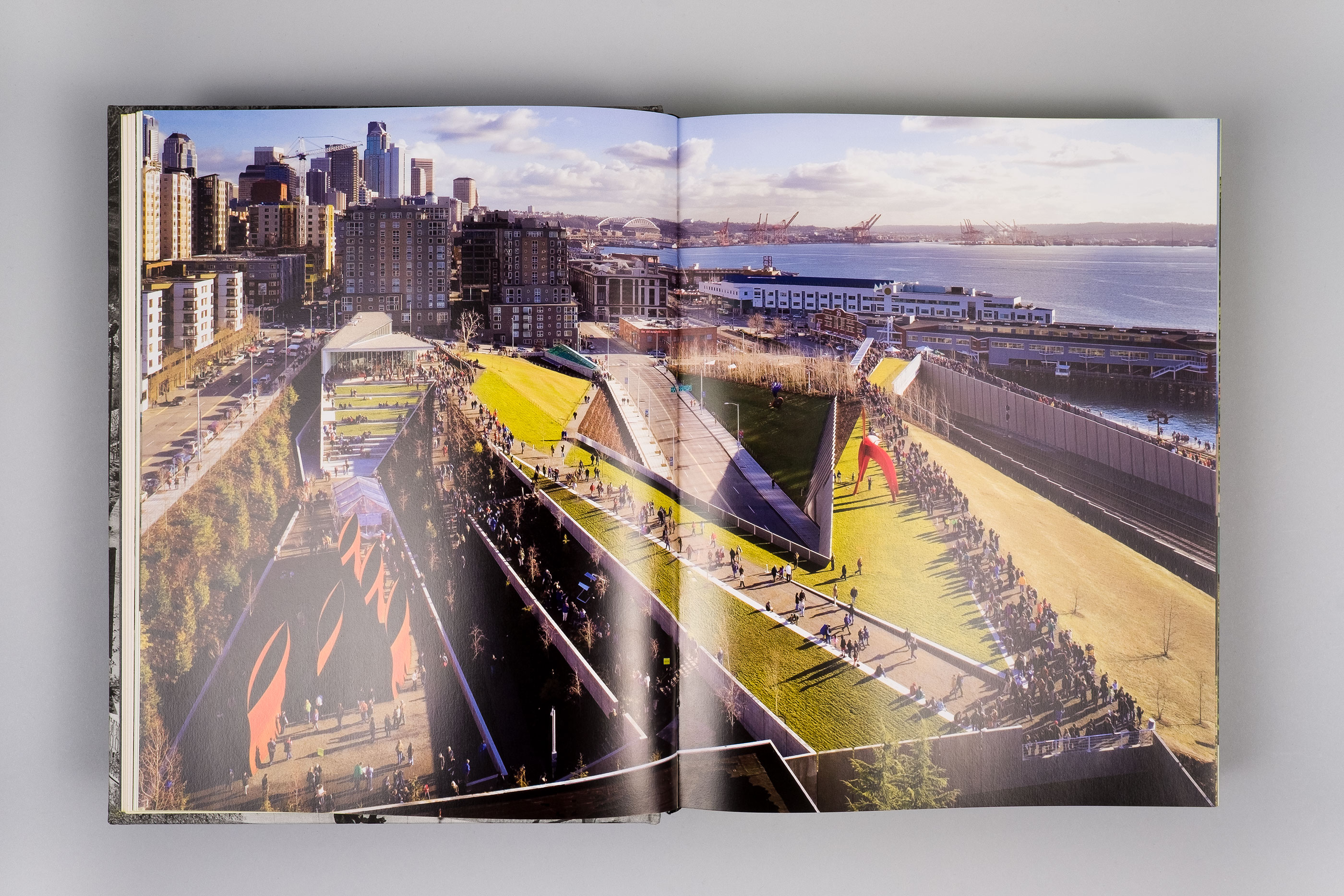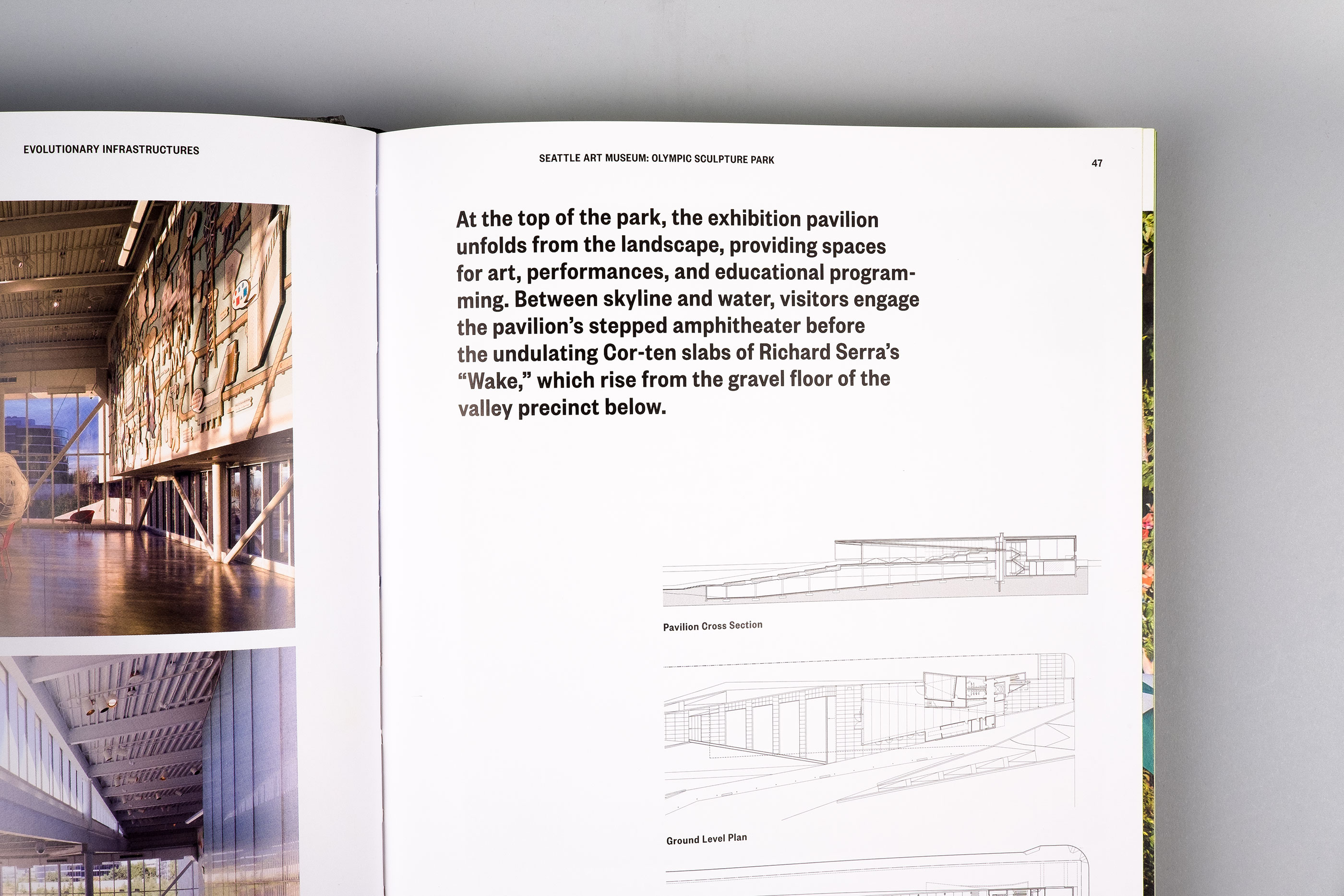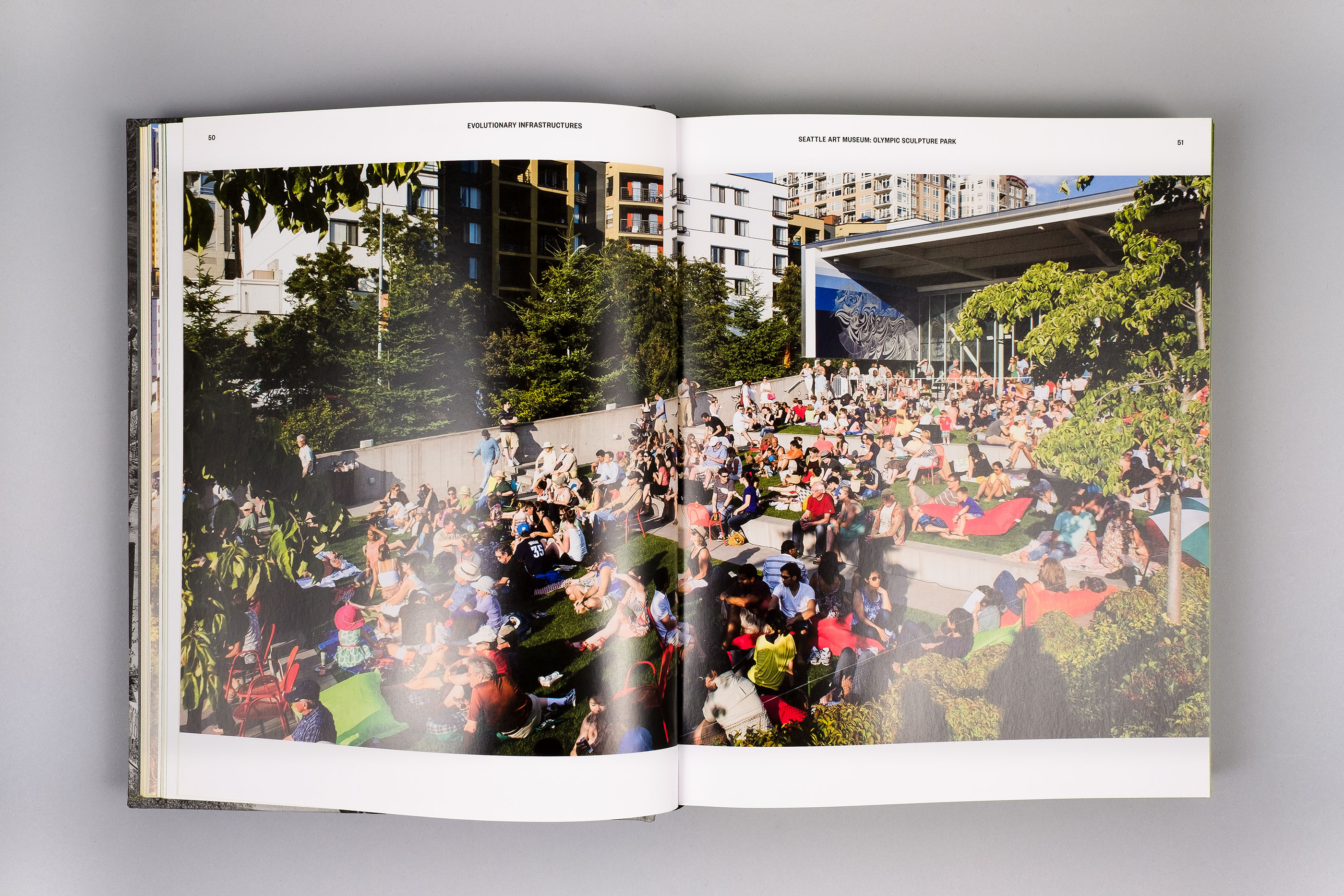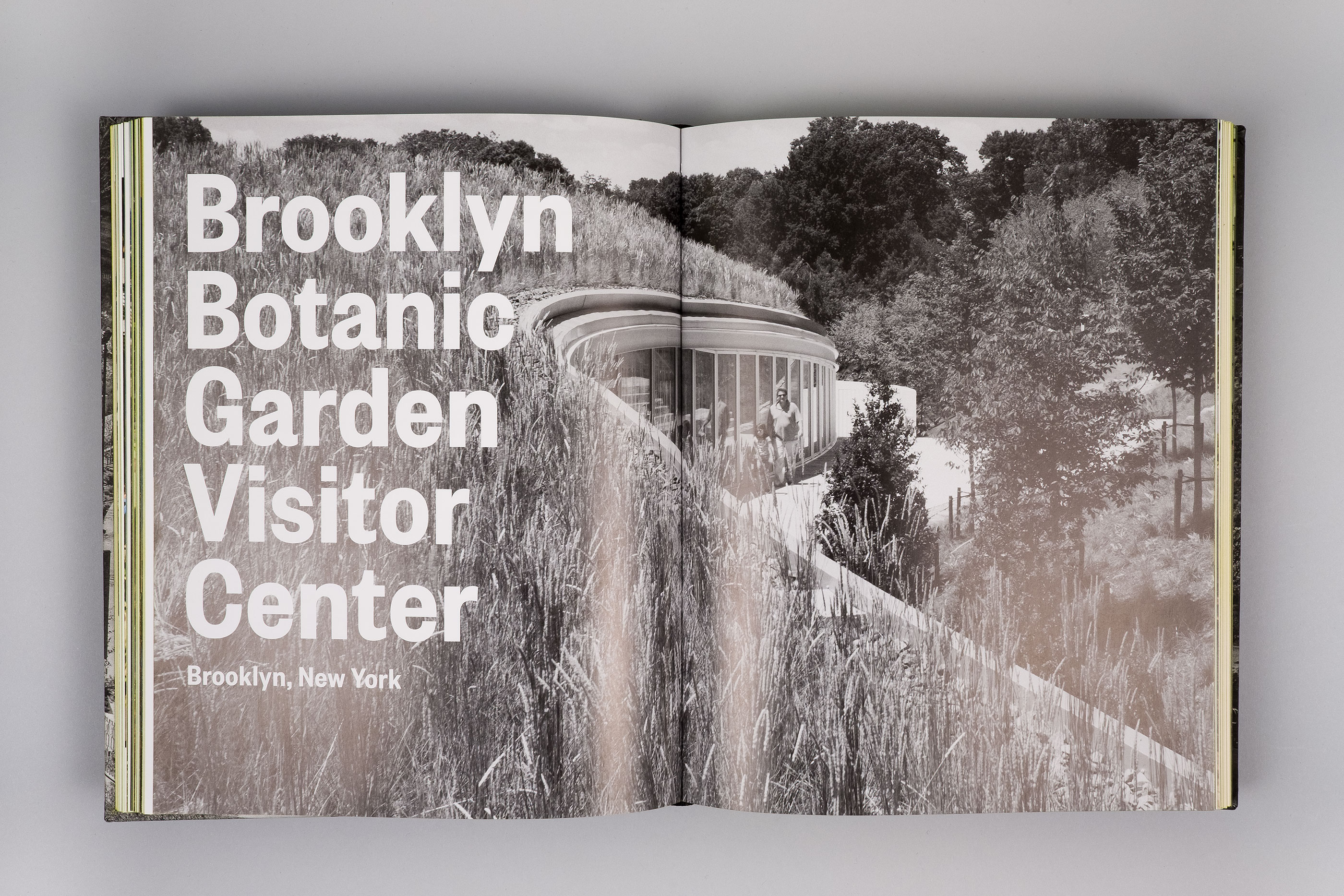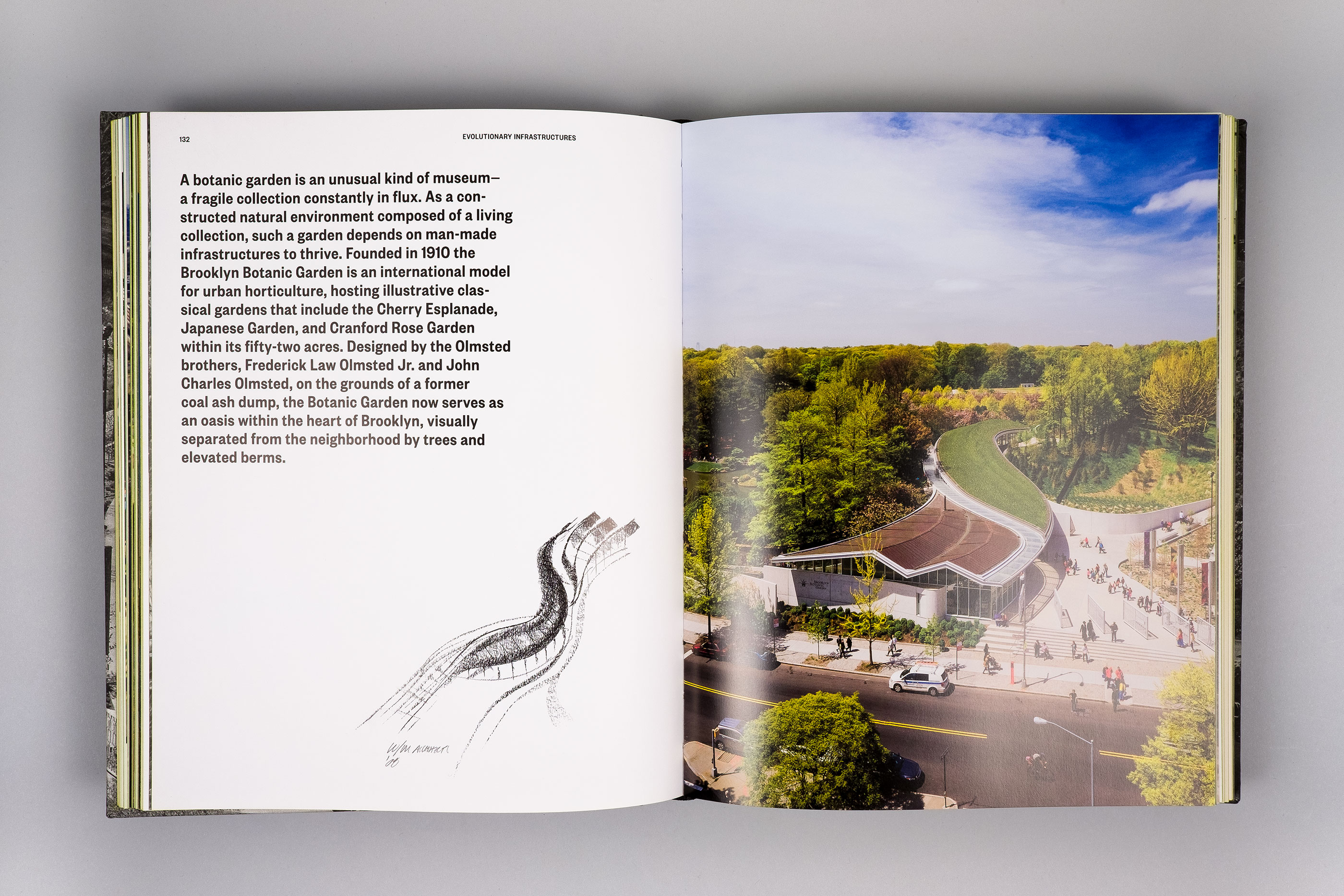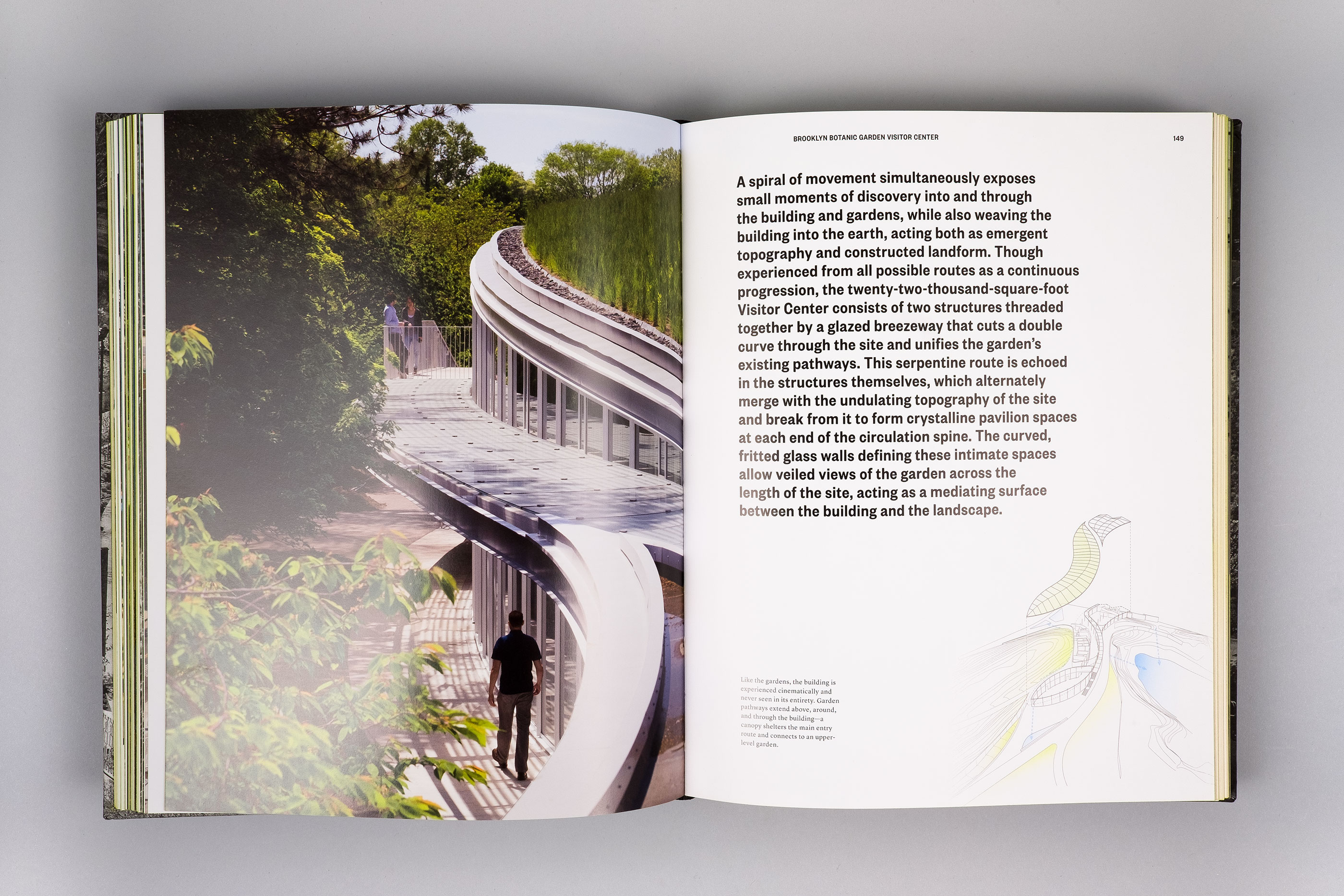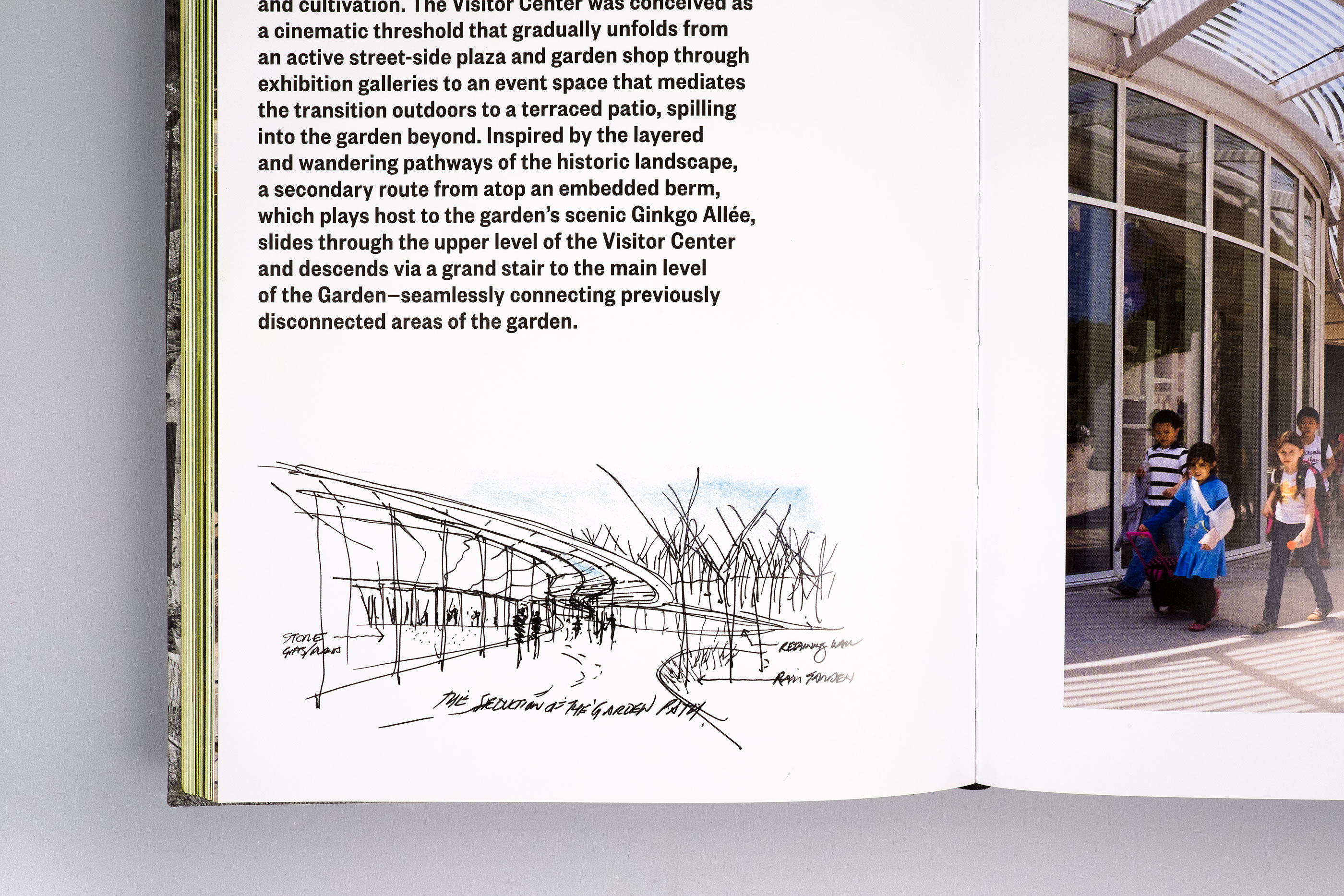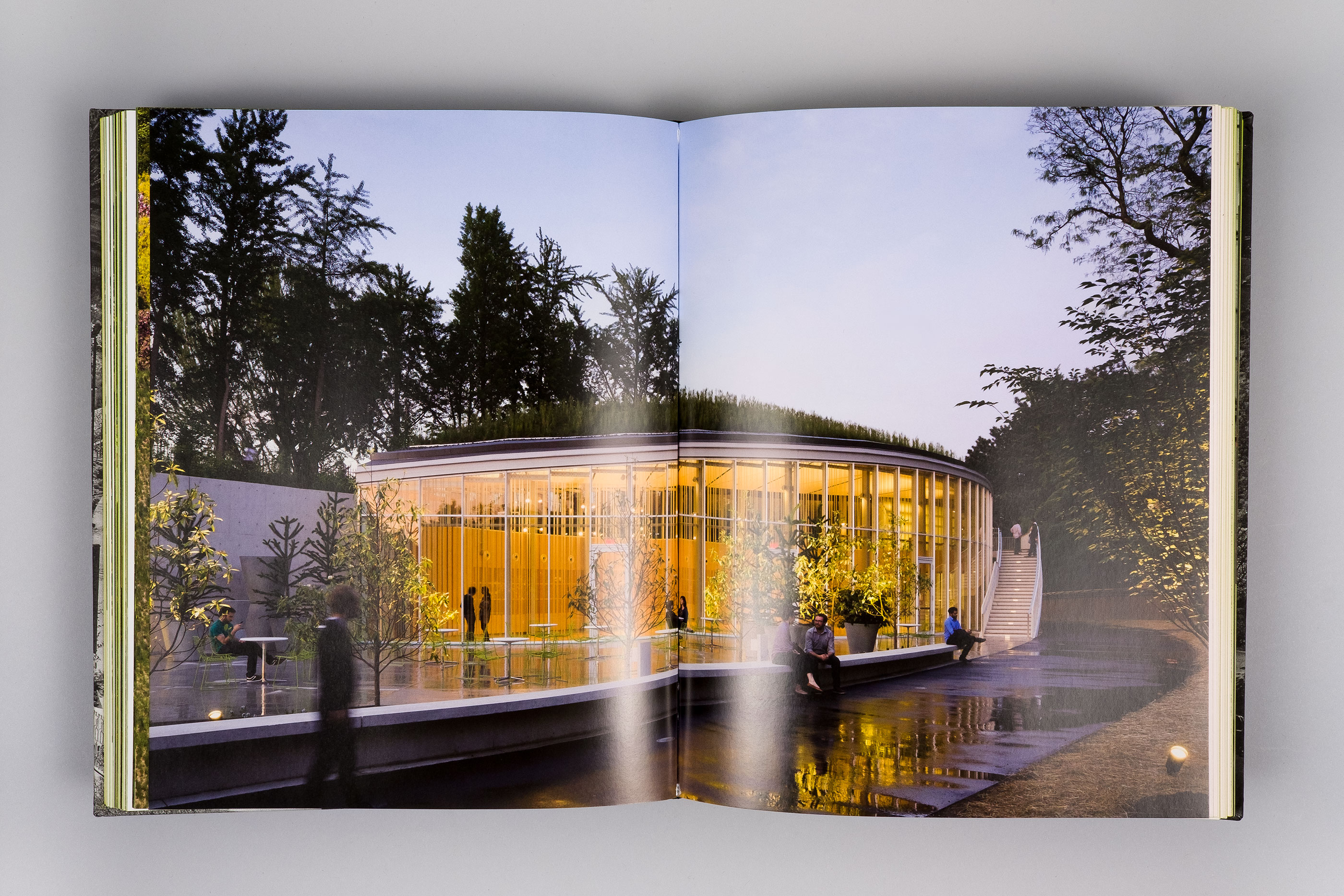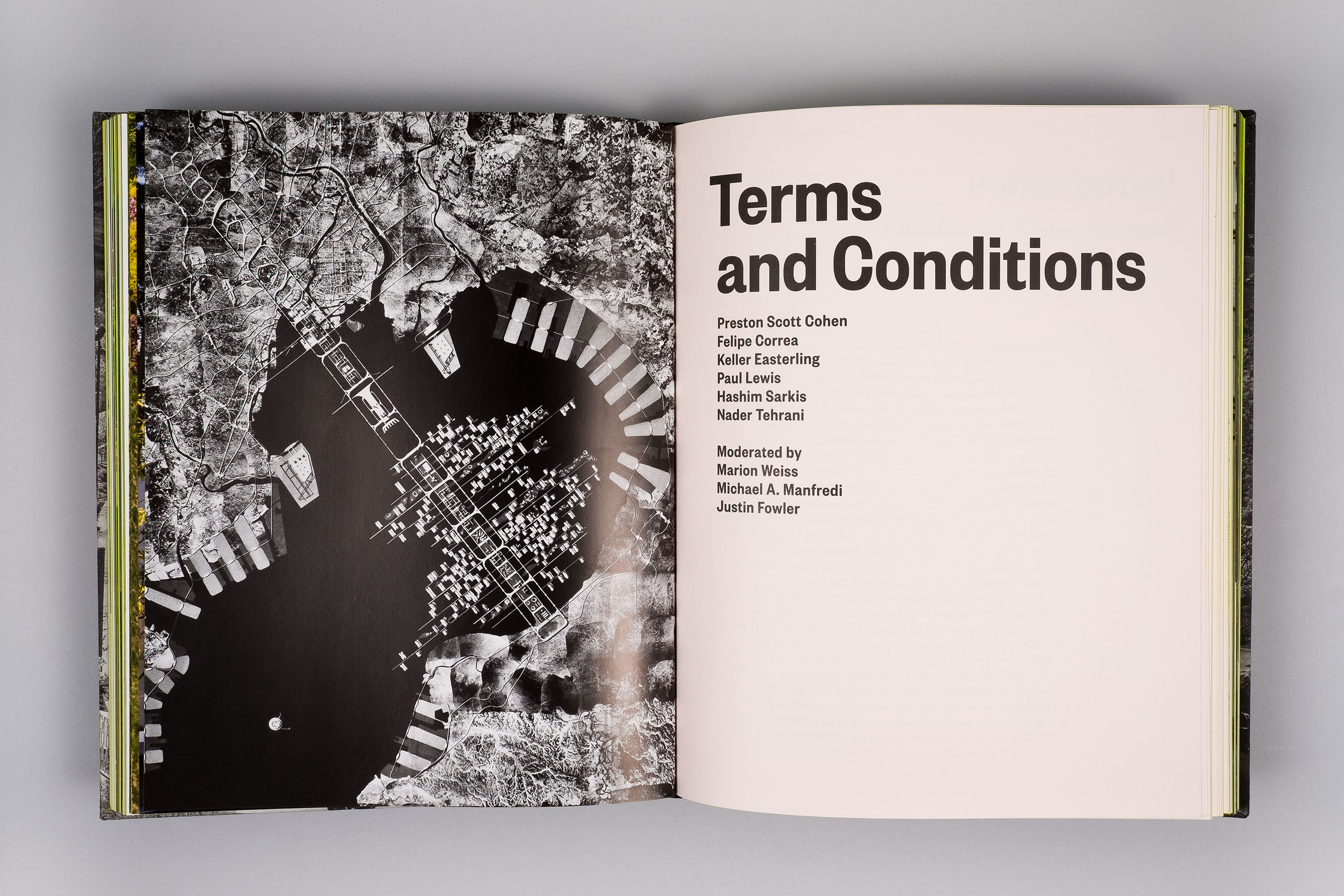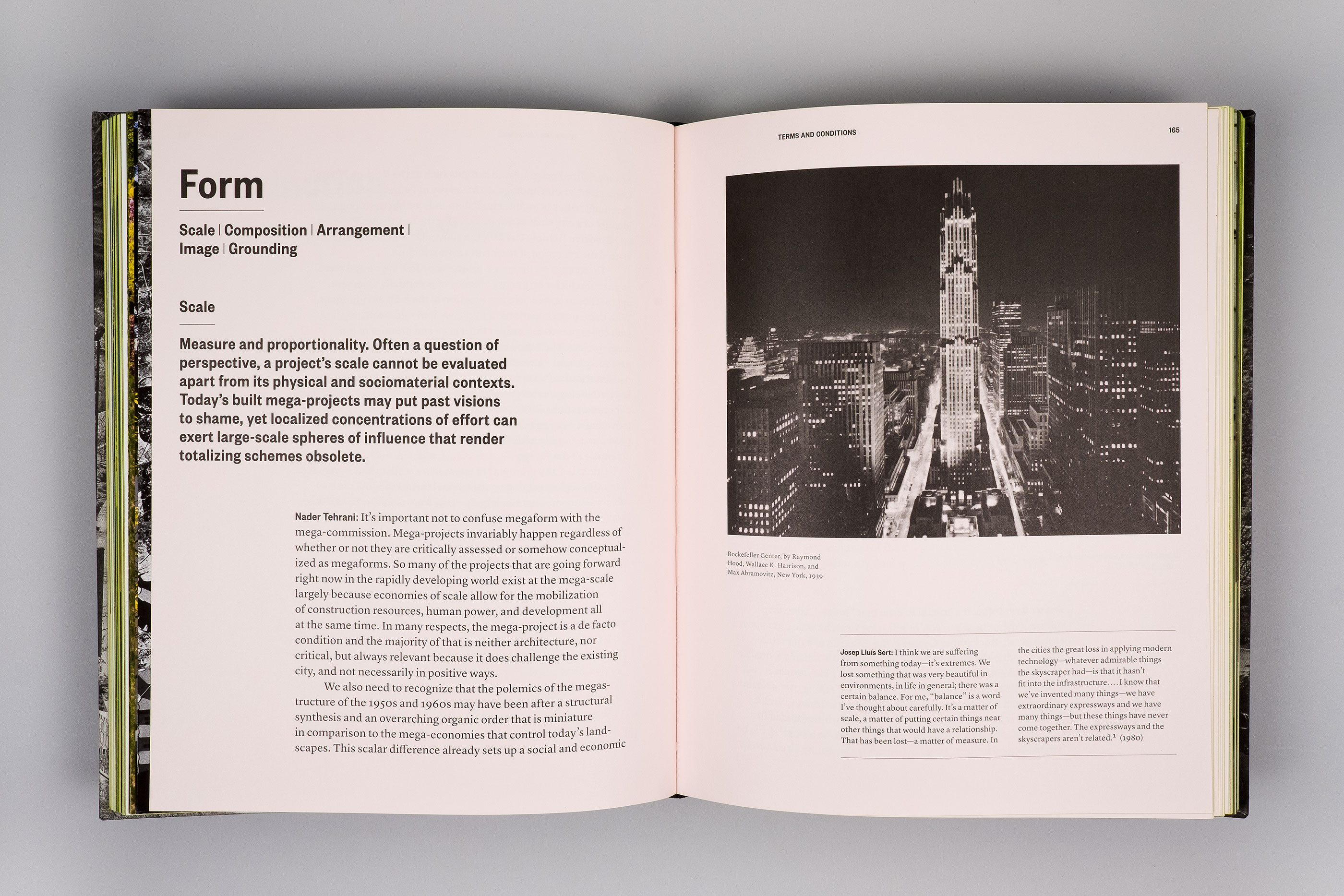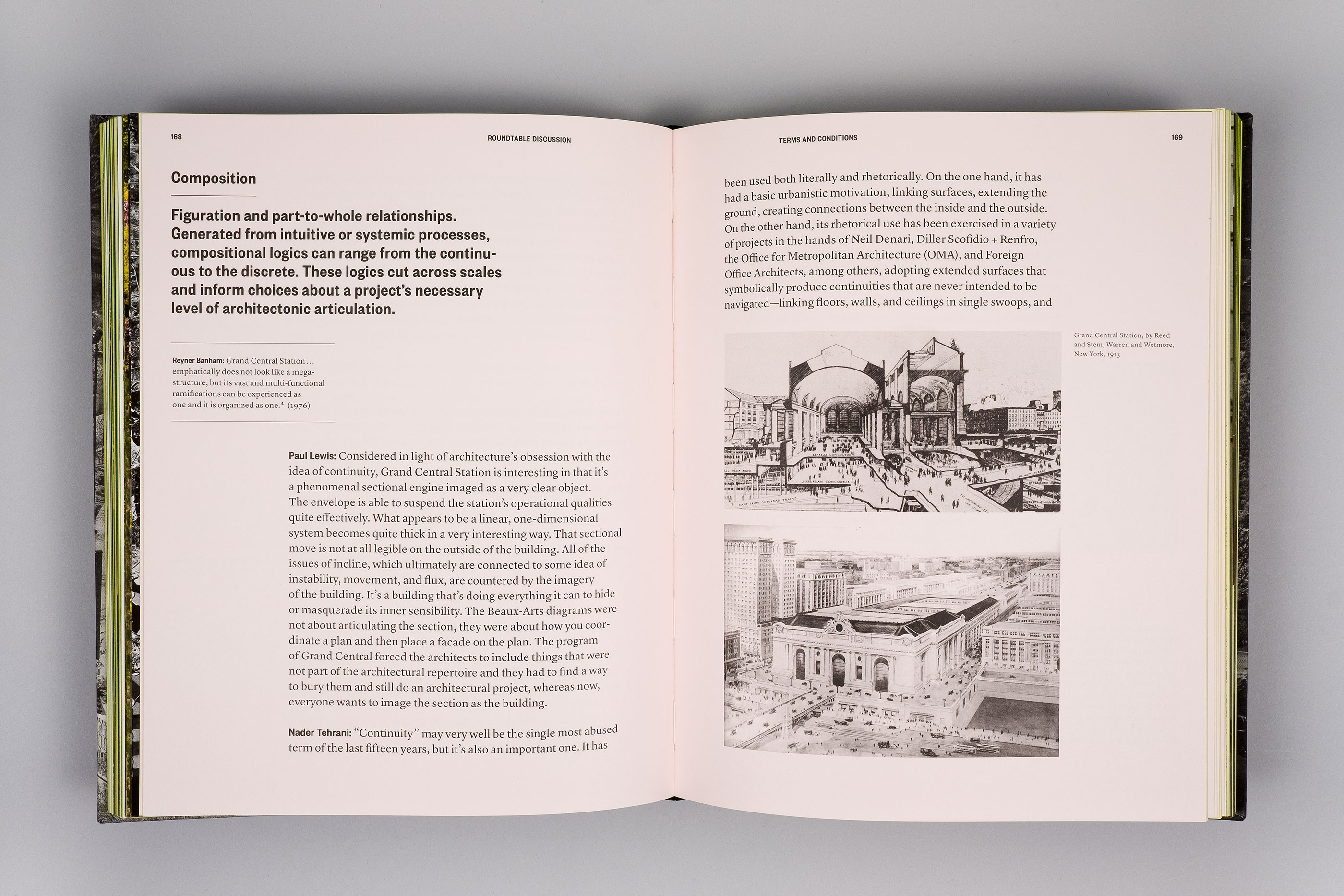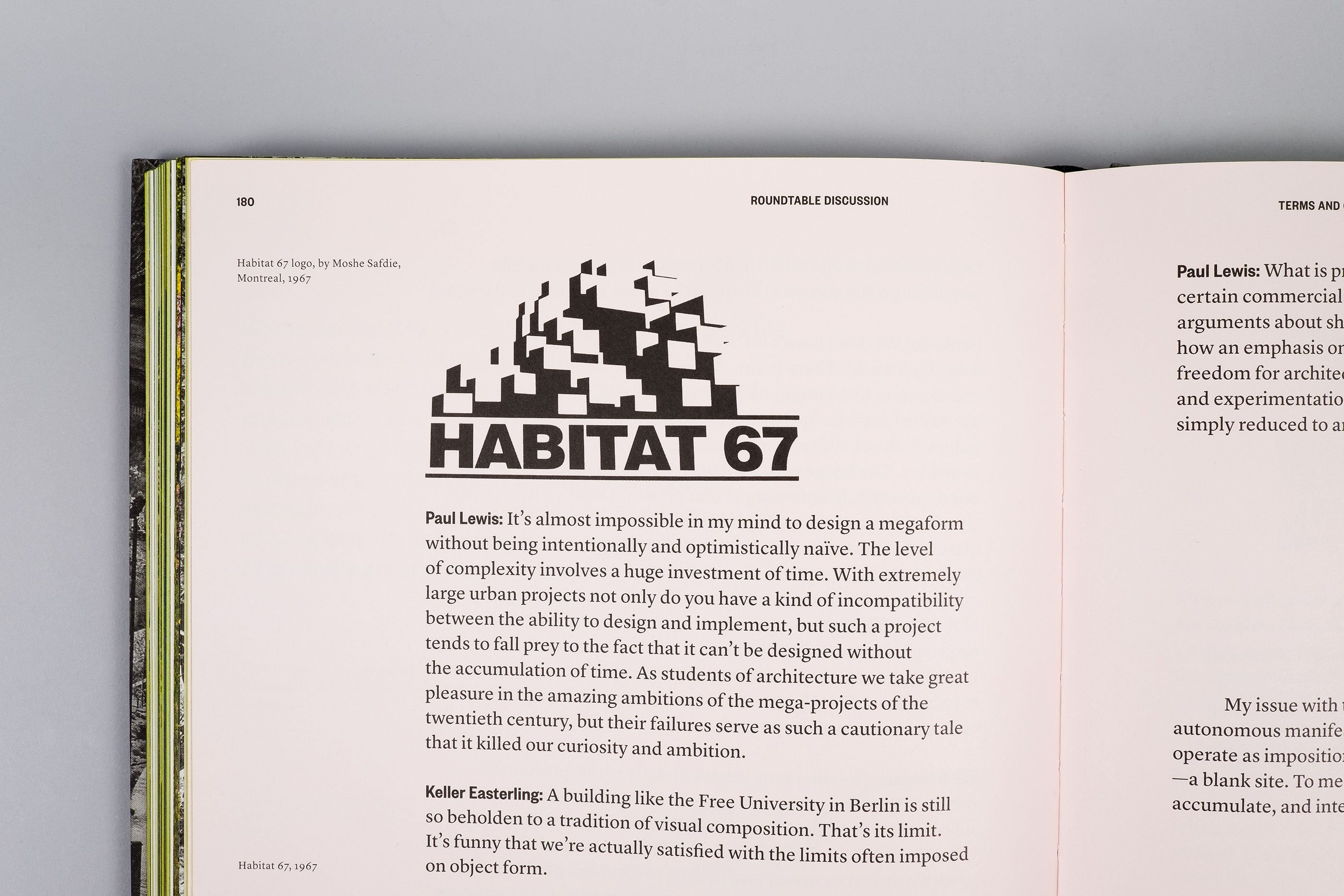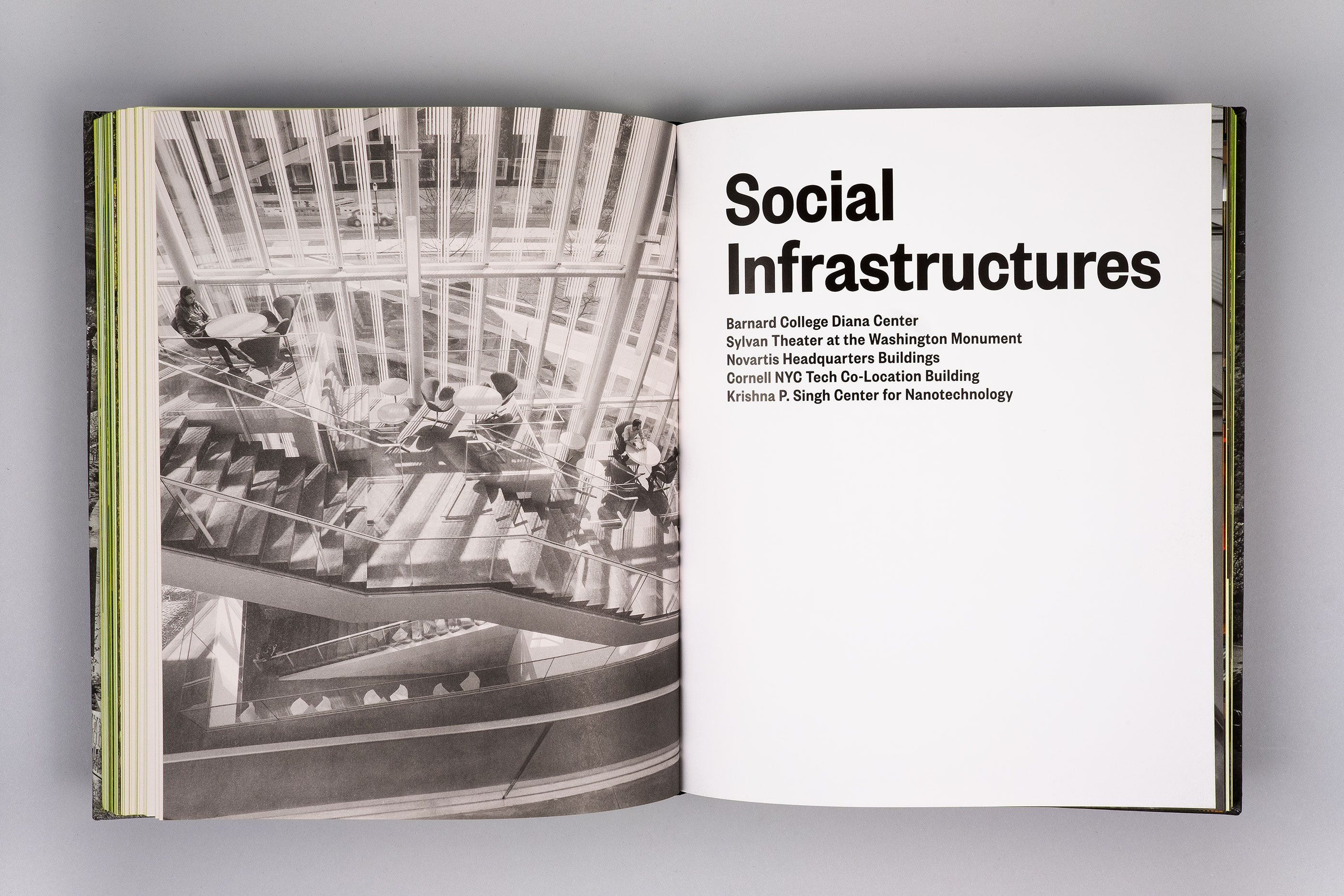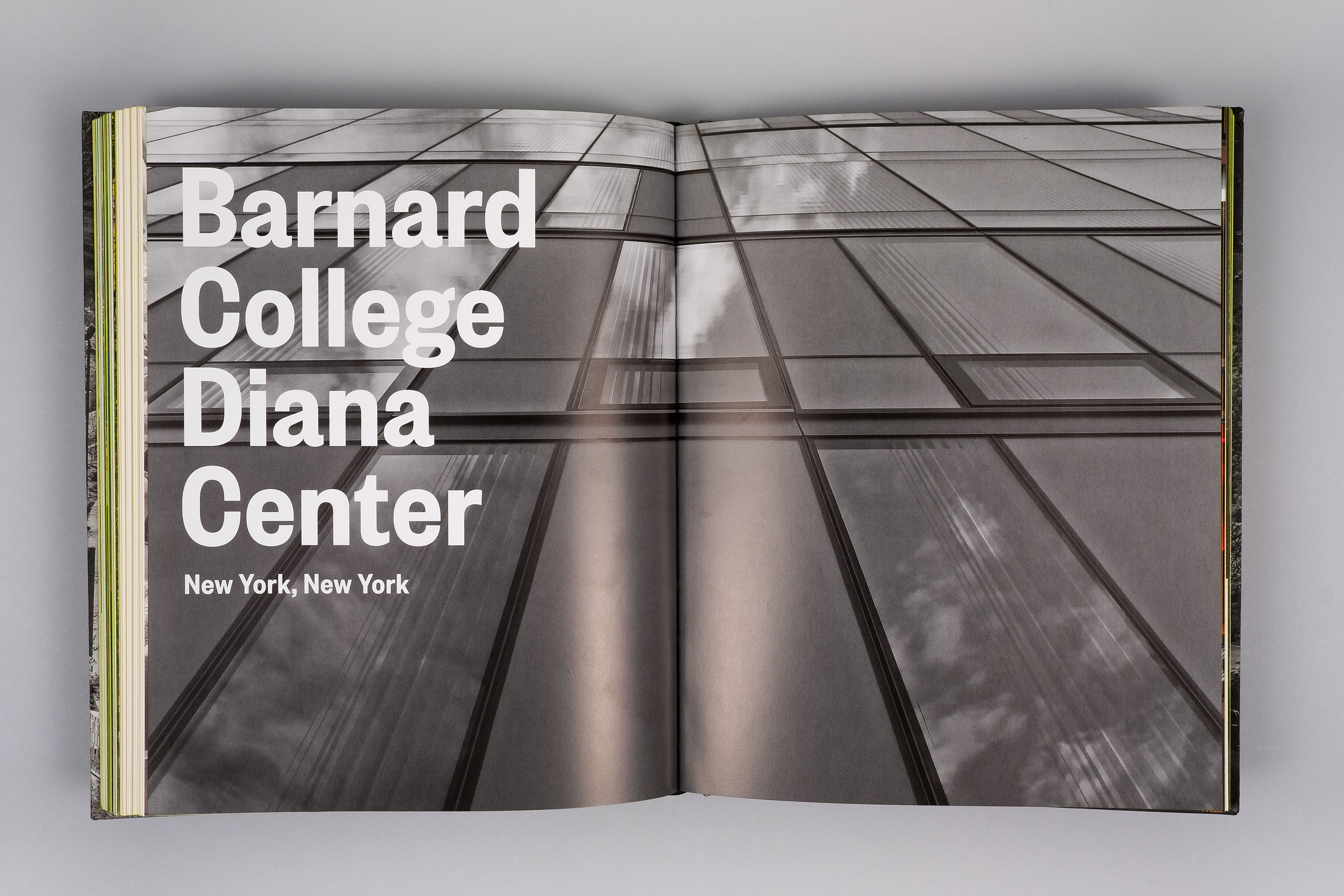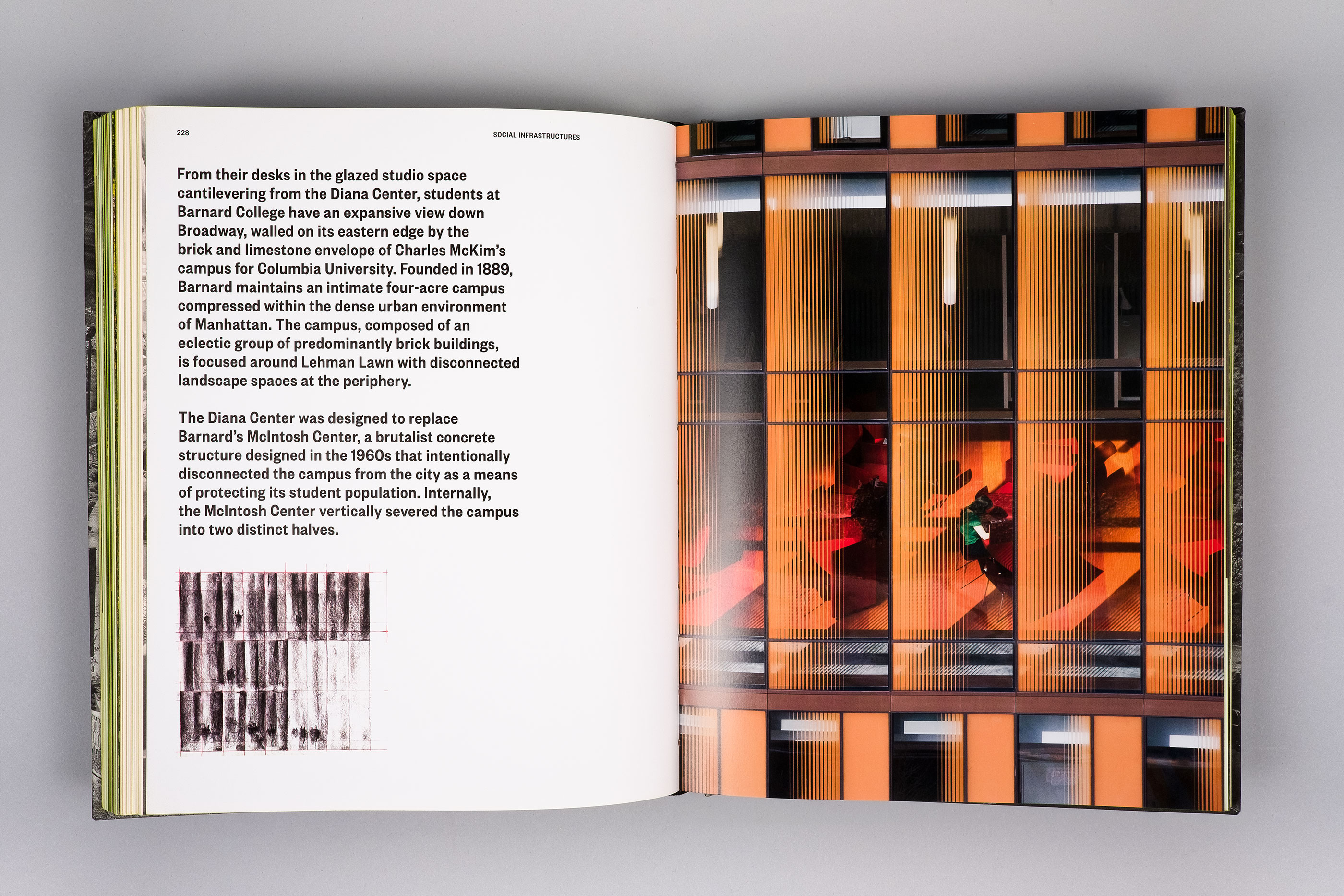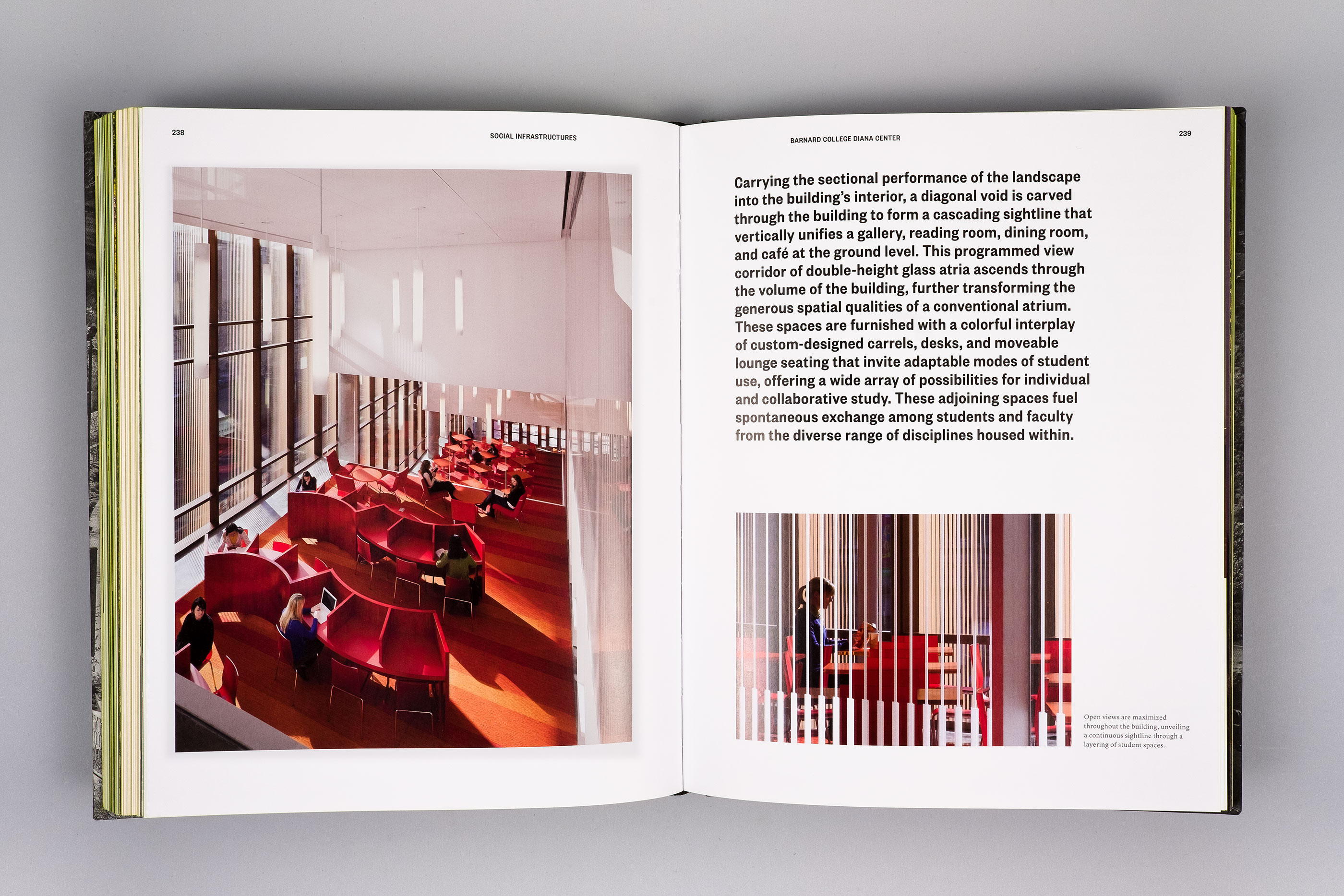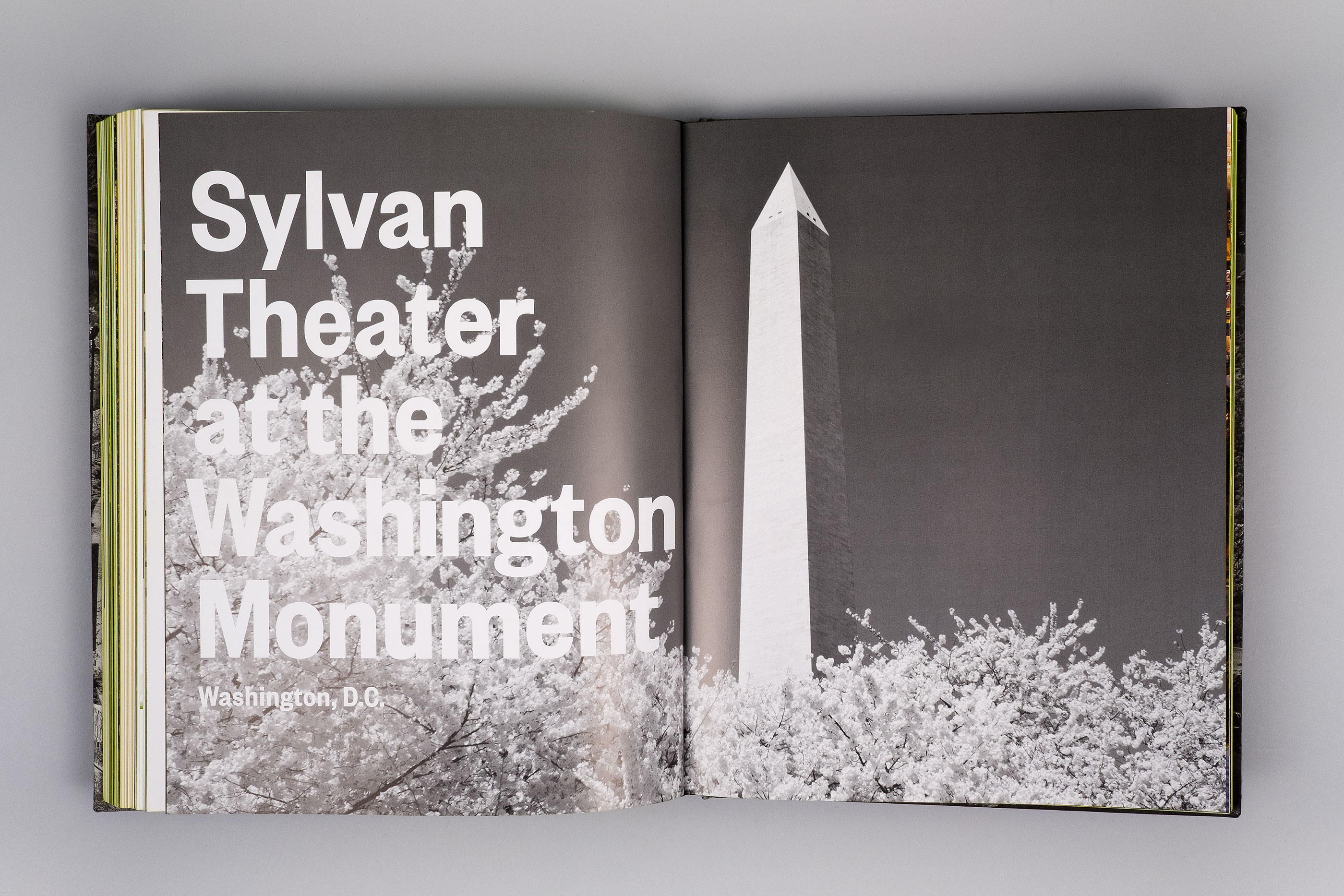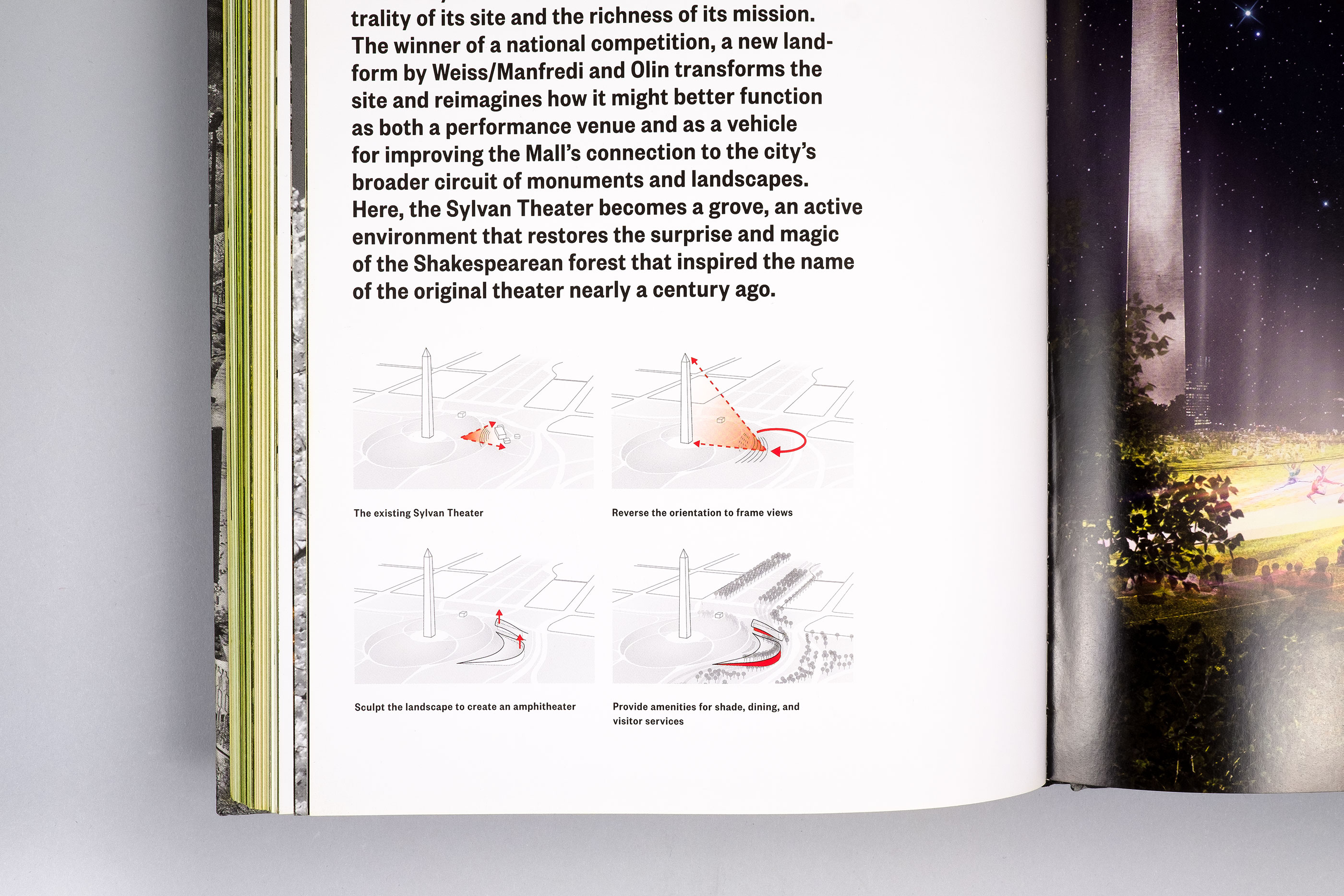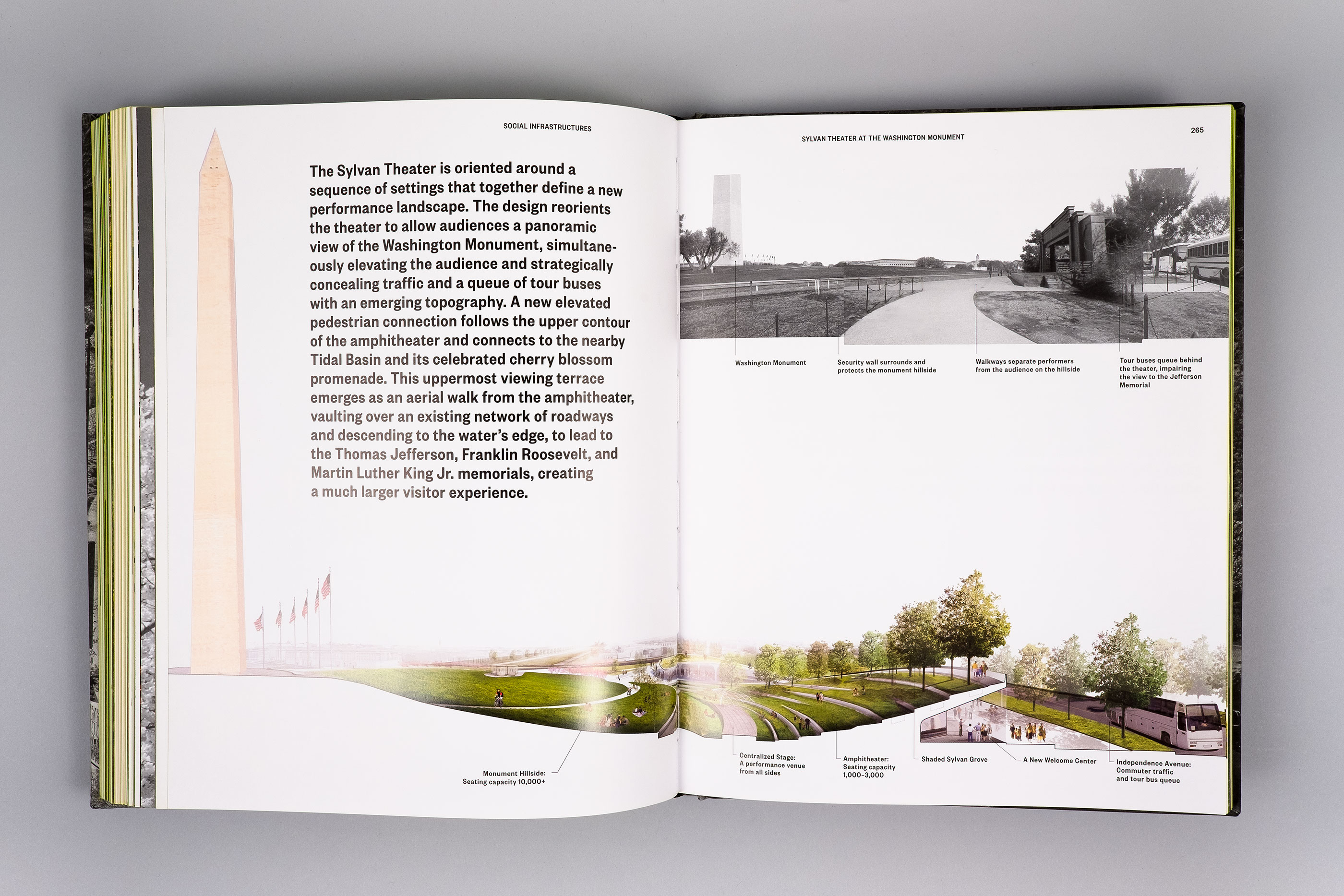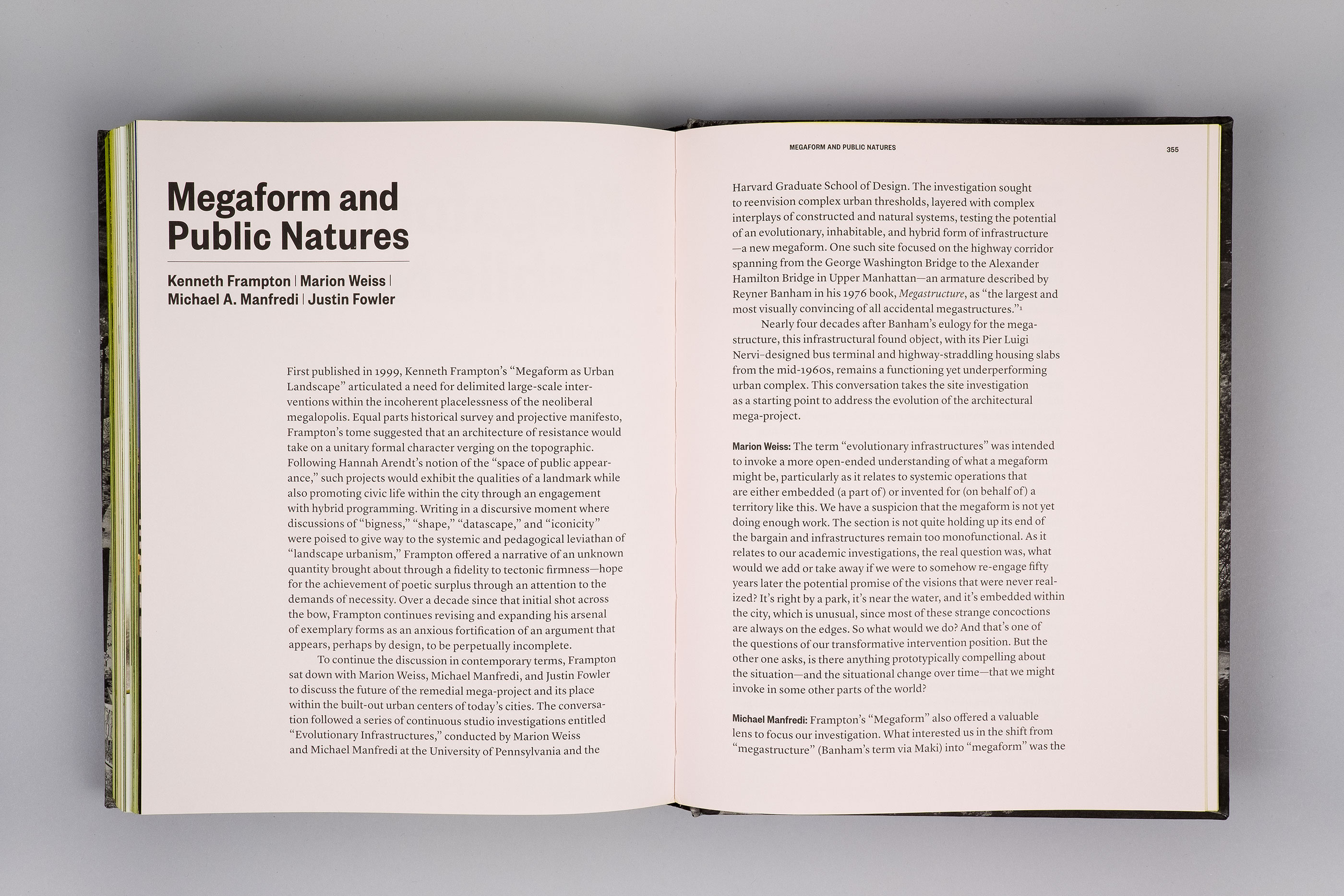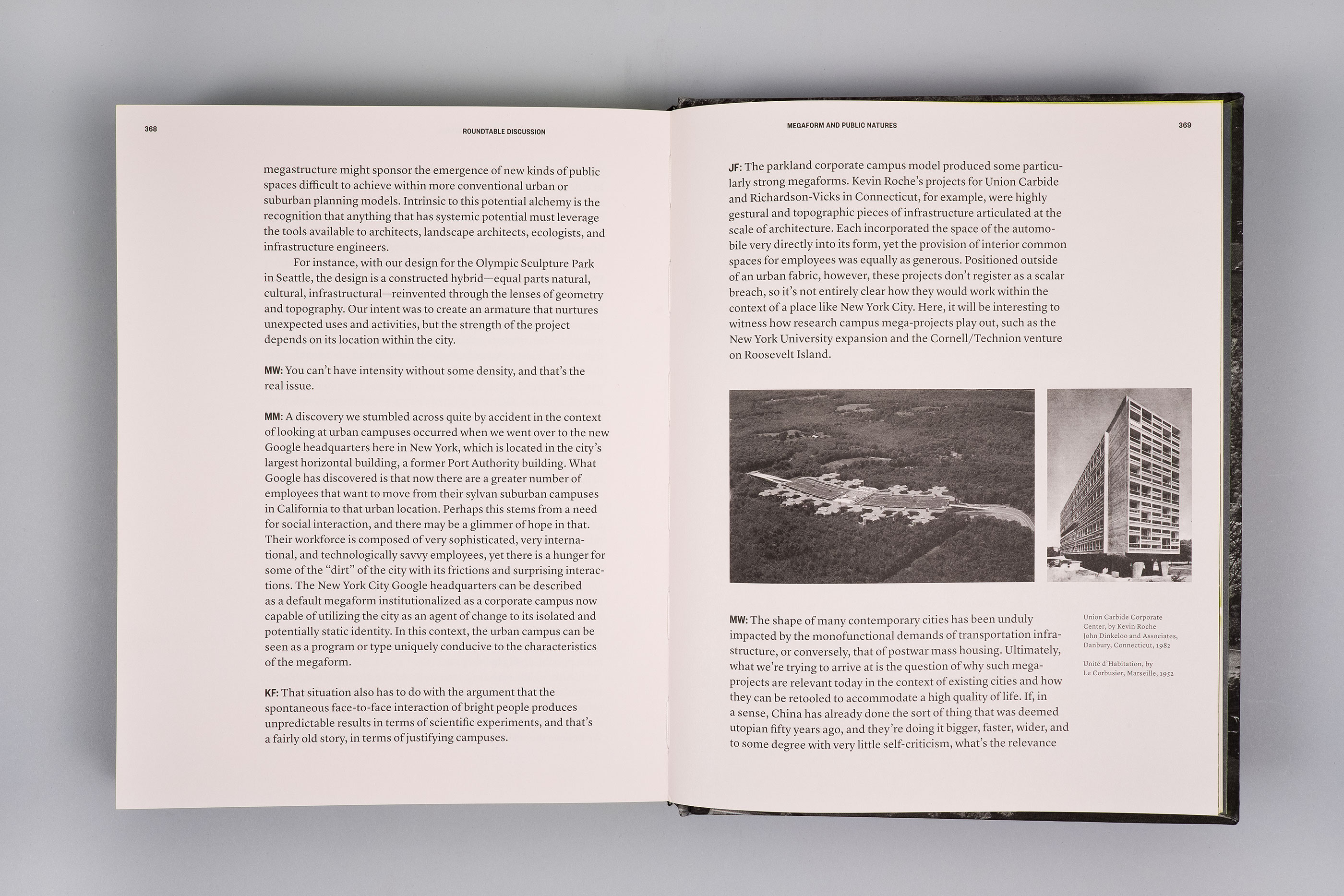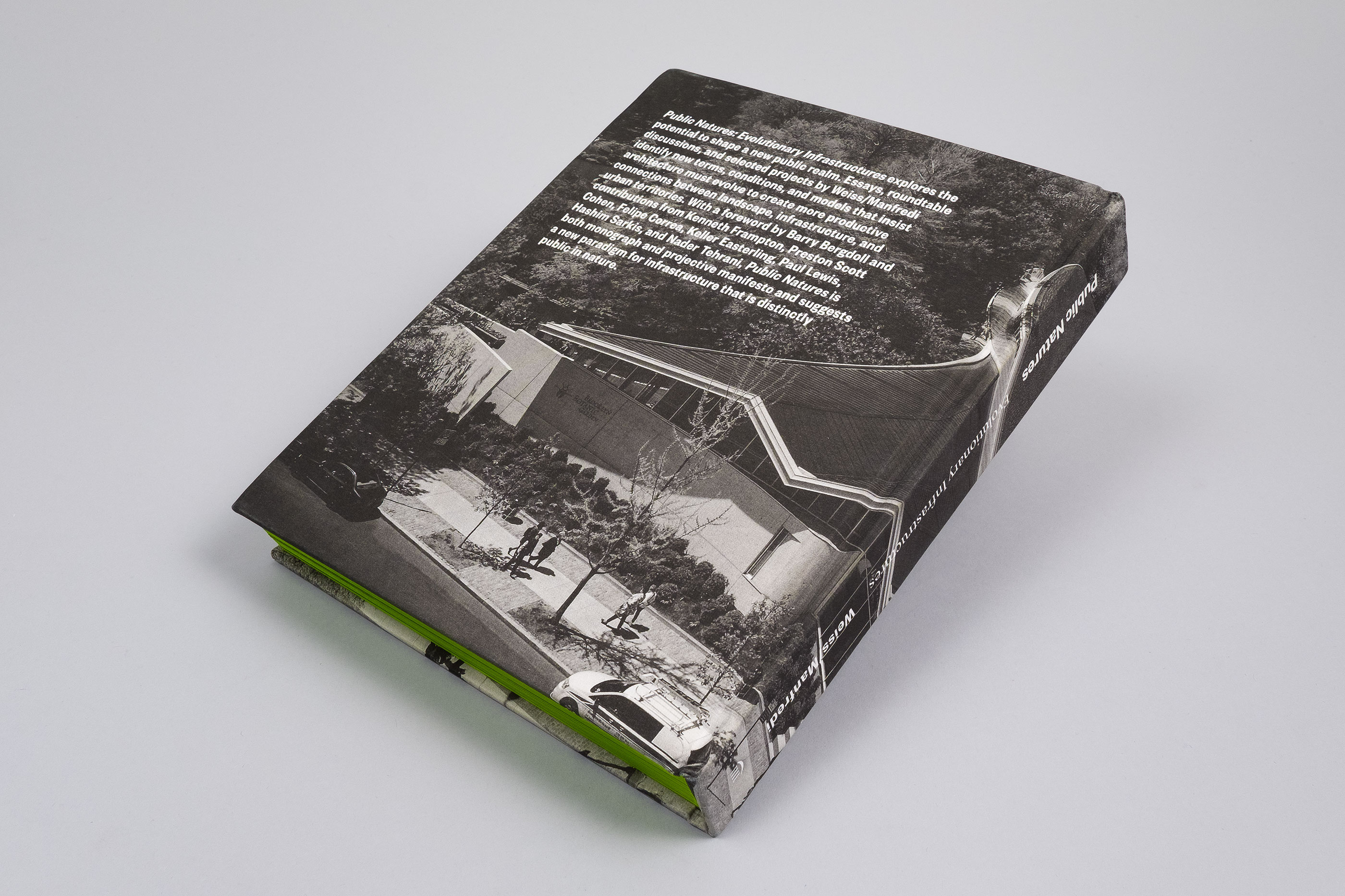 Public Natures: Evolutionary Infrastructures
Public Natures: Evolutionary Infrastructures is a hybrid manifesto / monograph by New York City-based firm Weiss / Manfredi filled with essays, roundtable discussions with theorists such as Kenneth Frampton, Preston Scott Cohen, Keller Easterling, and Nader Tehrani, and recent projects that explore new opportunities for infrastructure.
The book's format was developed to balance the requirements of substantially scaled photographs and drawings while maintaining a reader-friendly dimension. On the exterior, a dramatic grayscale image is offset-printed on bookcloth while a bright green color frames the book block itself; the interior pages use contrasting paper stocks to articulate the shift between the theoretical and case study sections. Images and texts are closely integrated throughout the book, telling the story of each project from both a technical and narrative perspective.
7 ½ × 9 ½ inches
376 pages, hardcover
2015
Adam Michaels, Anna Rieger