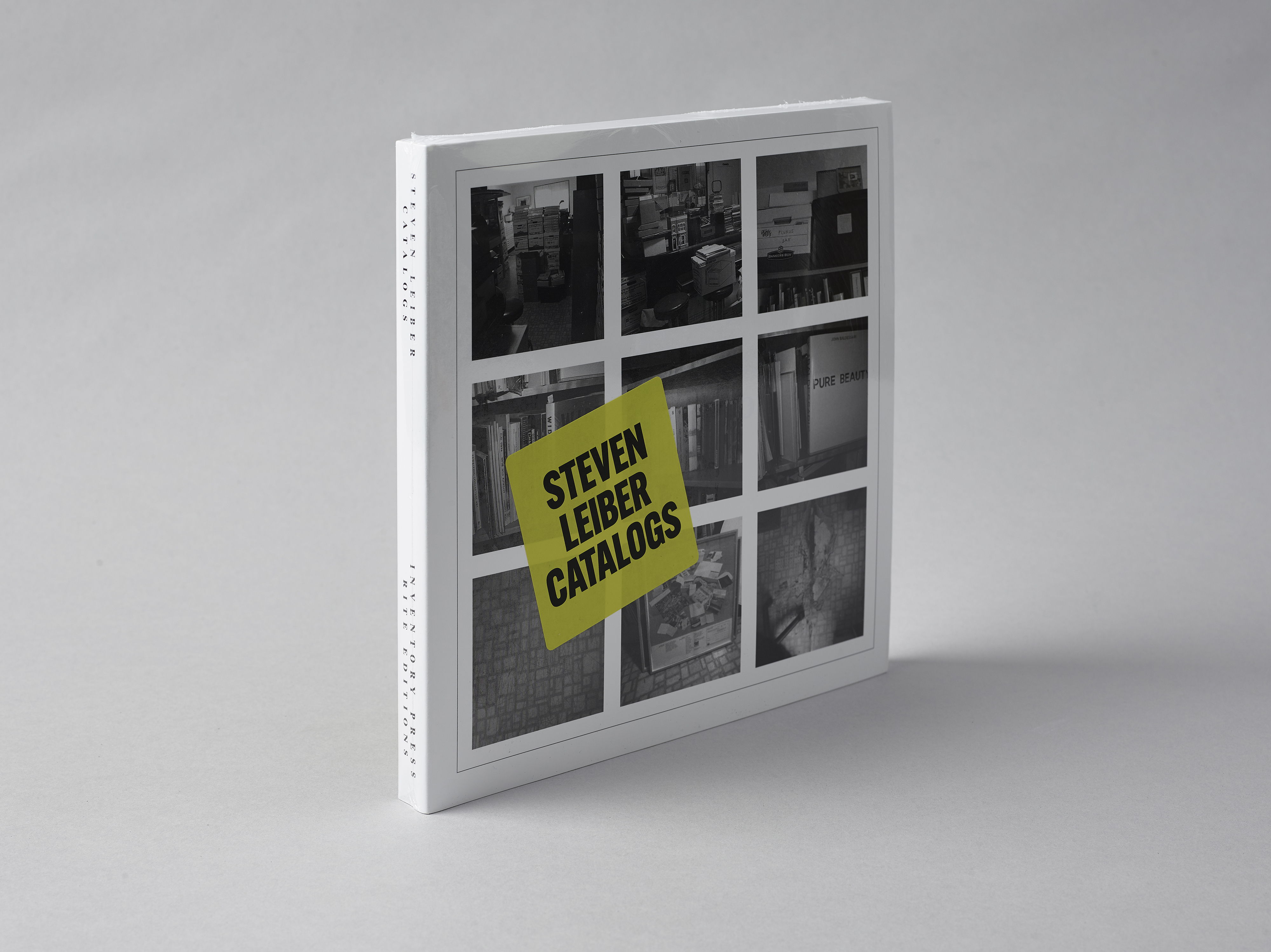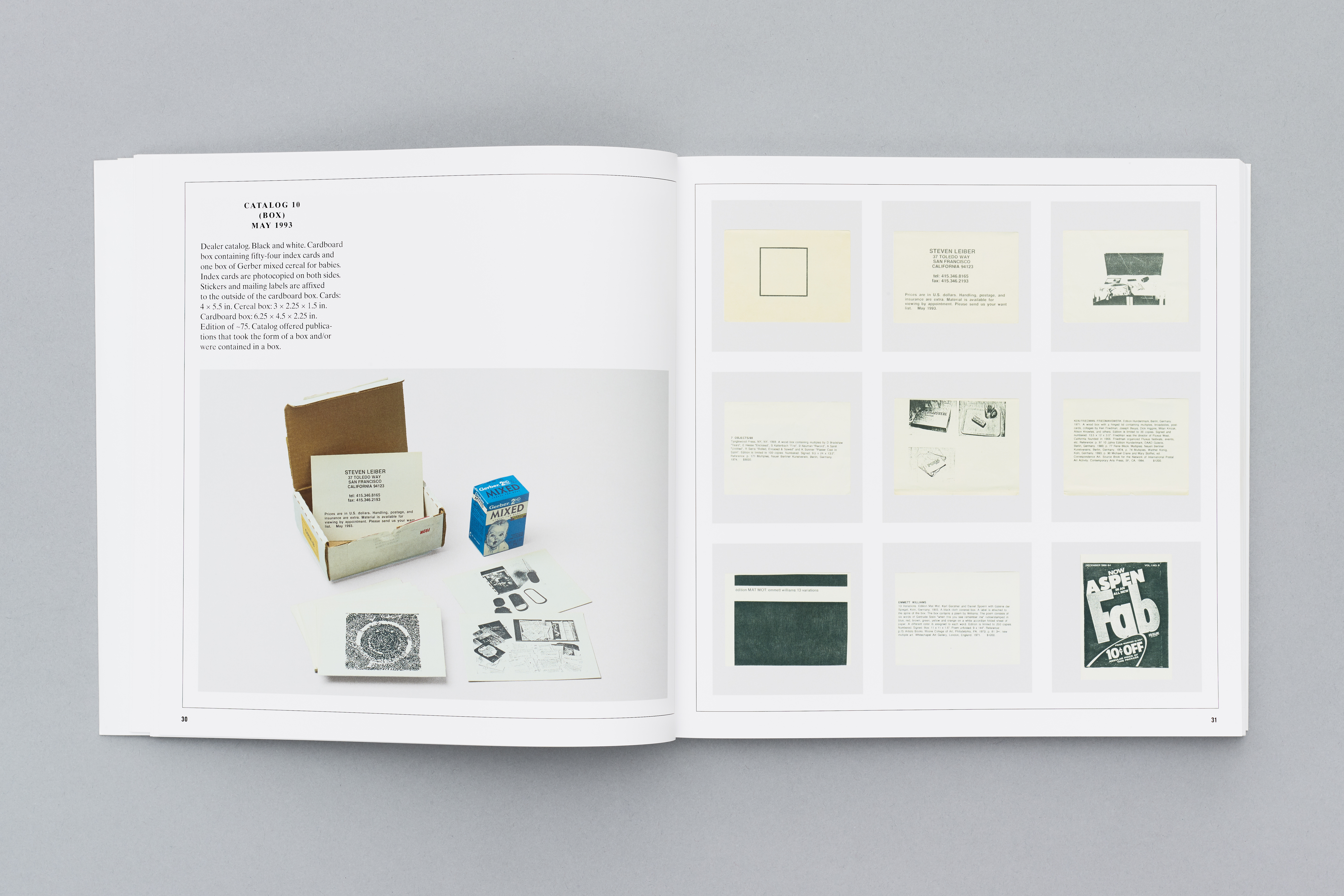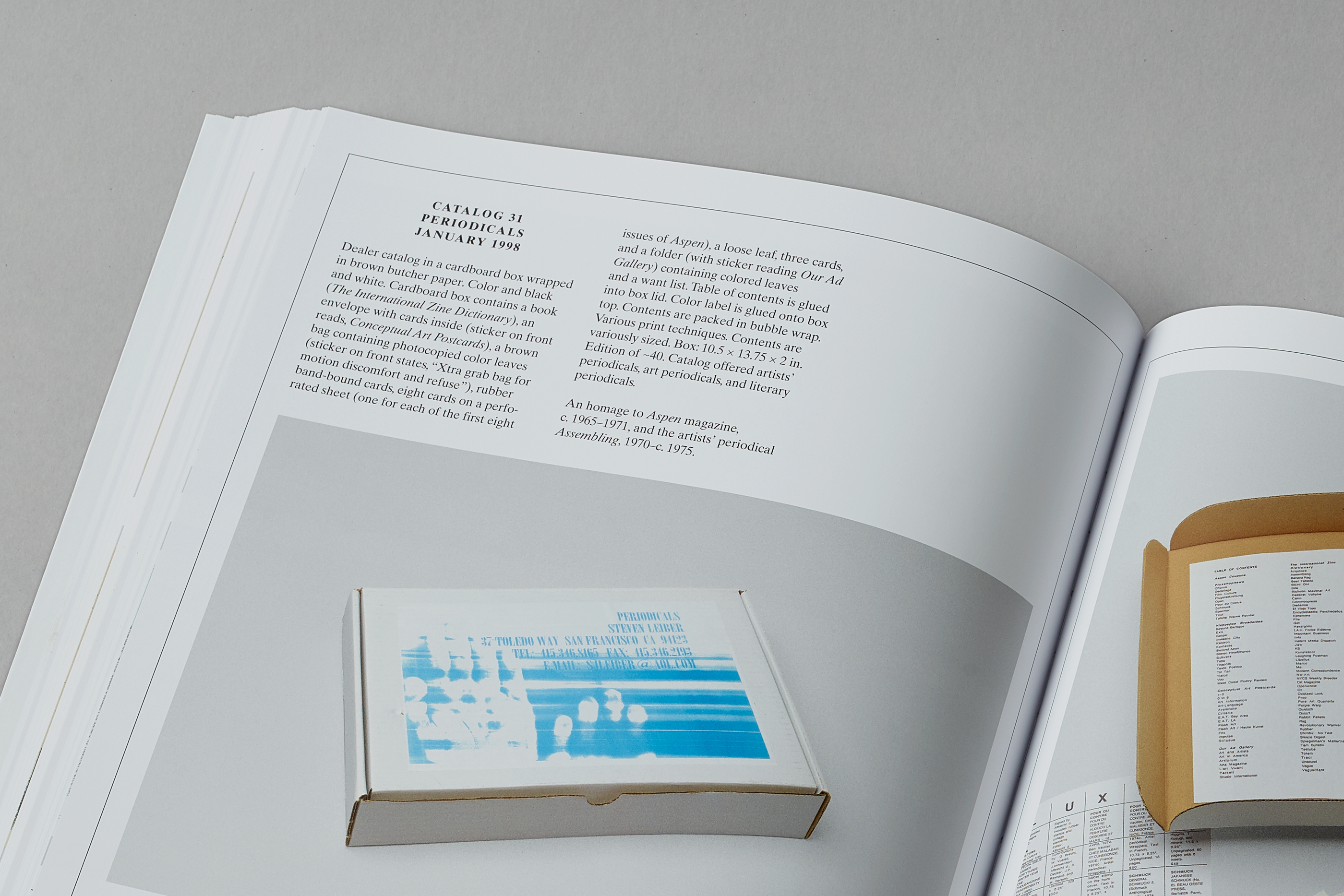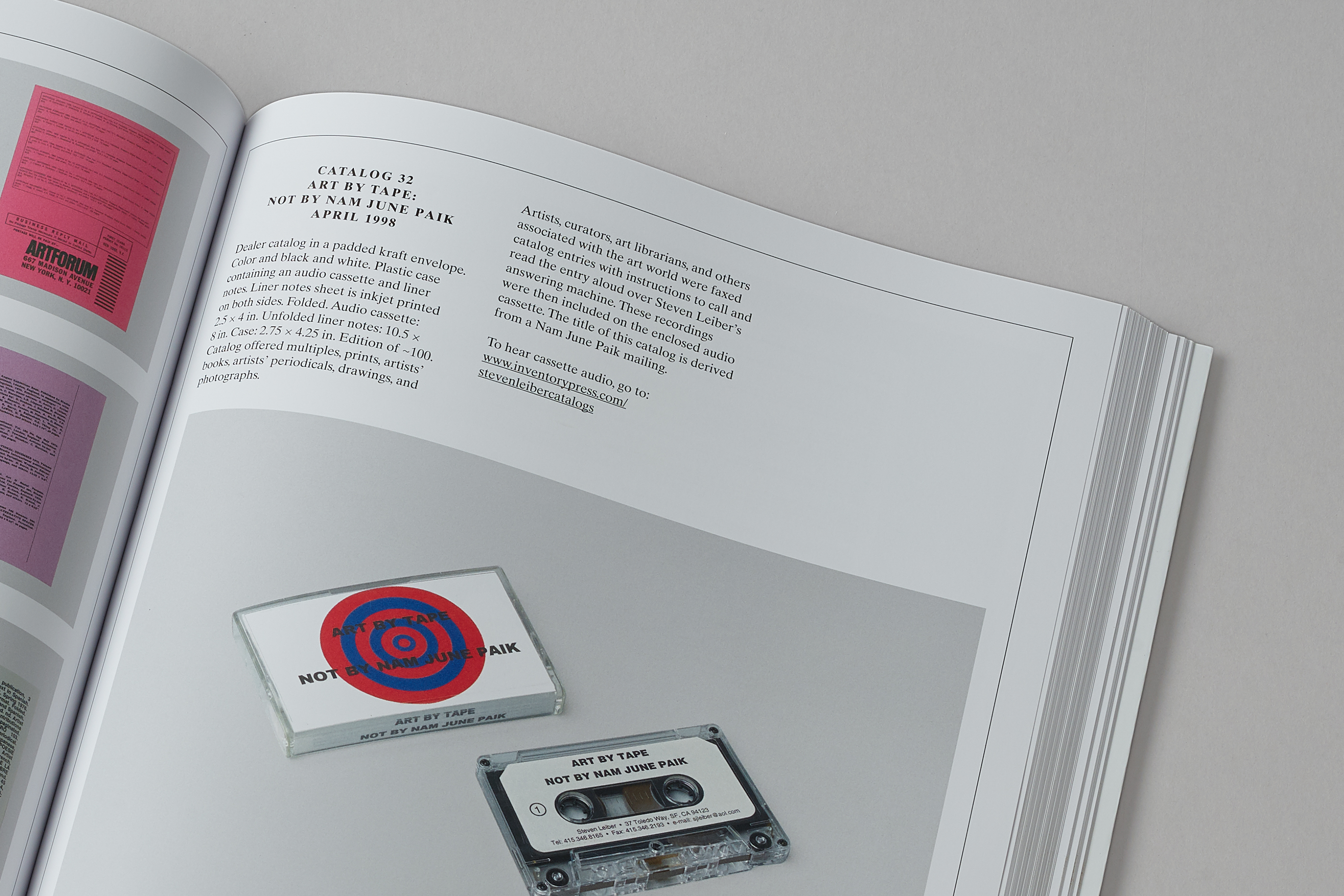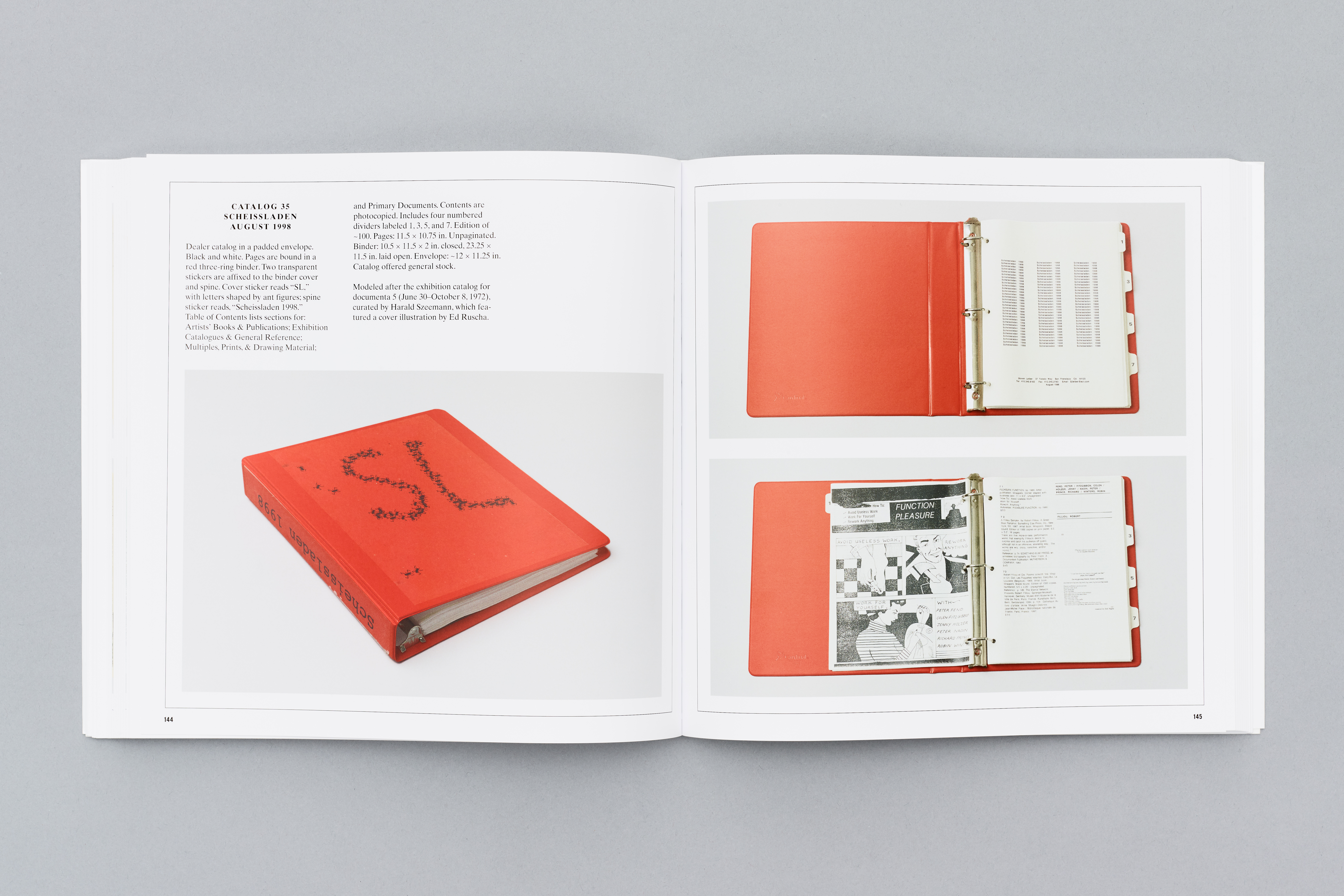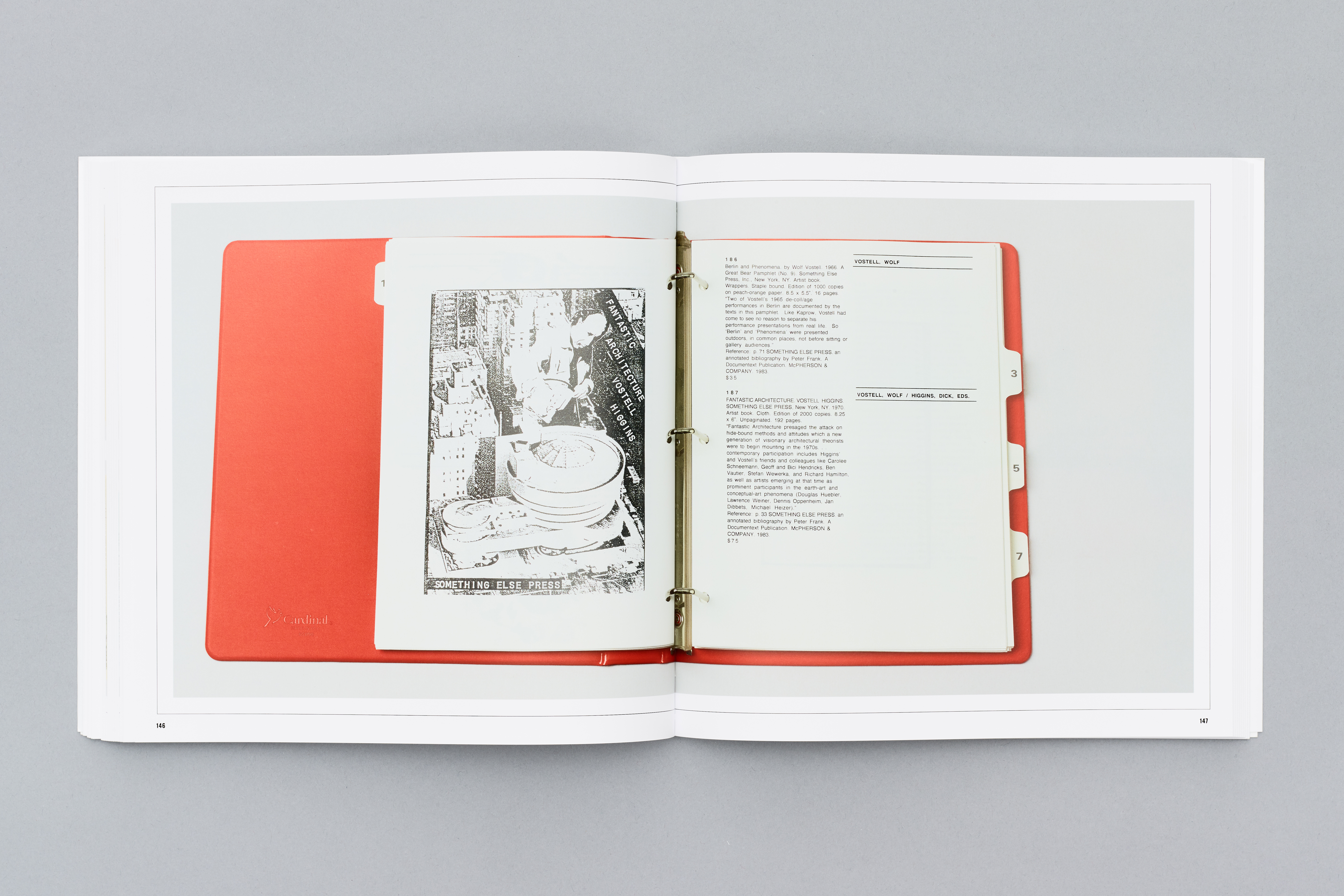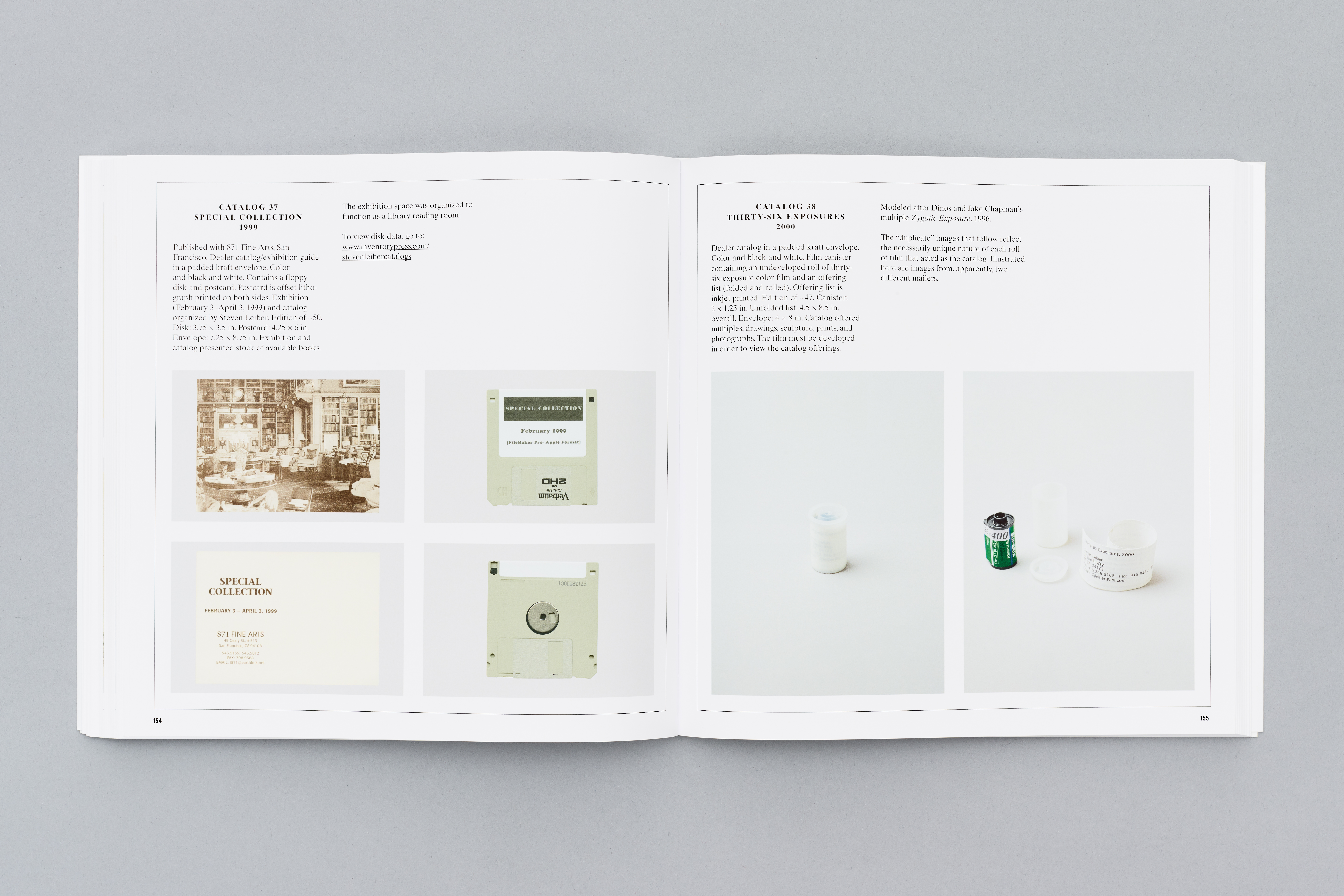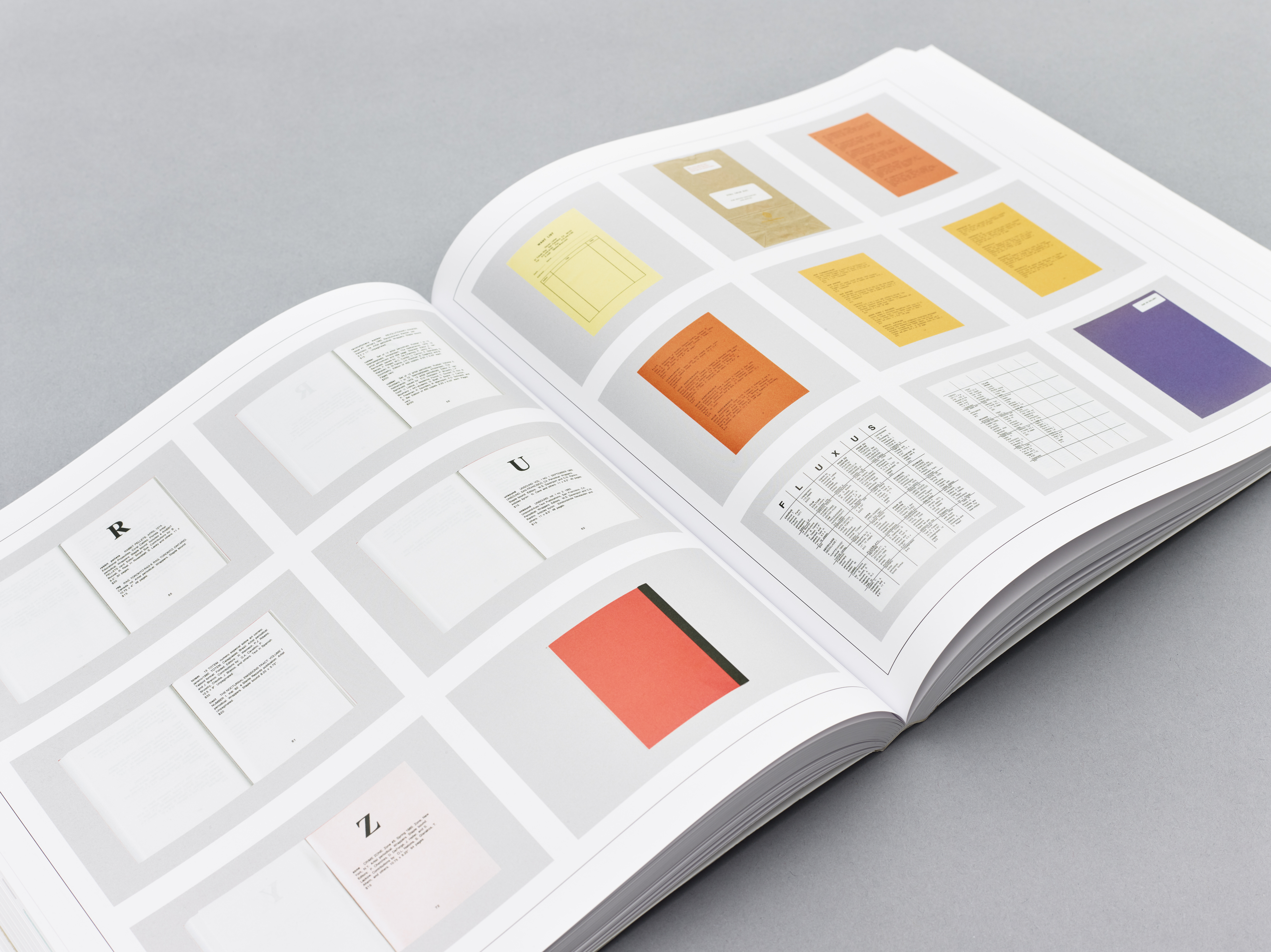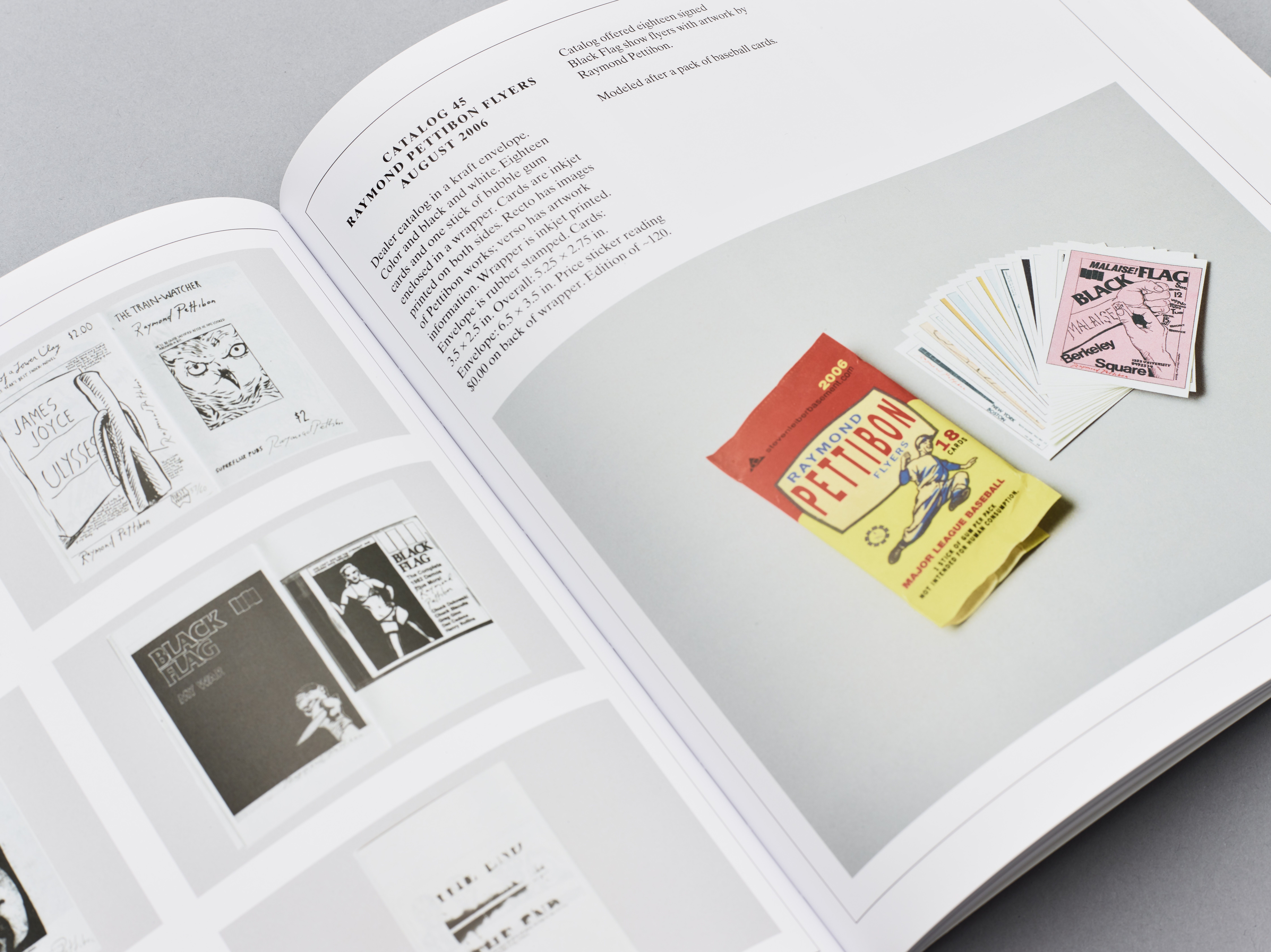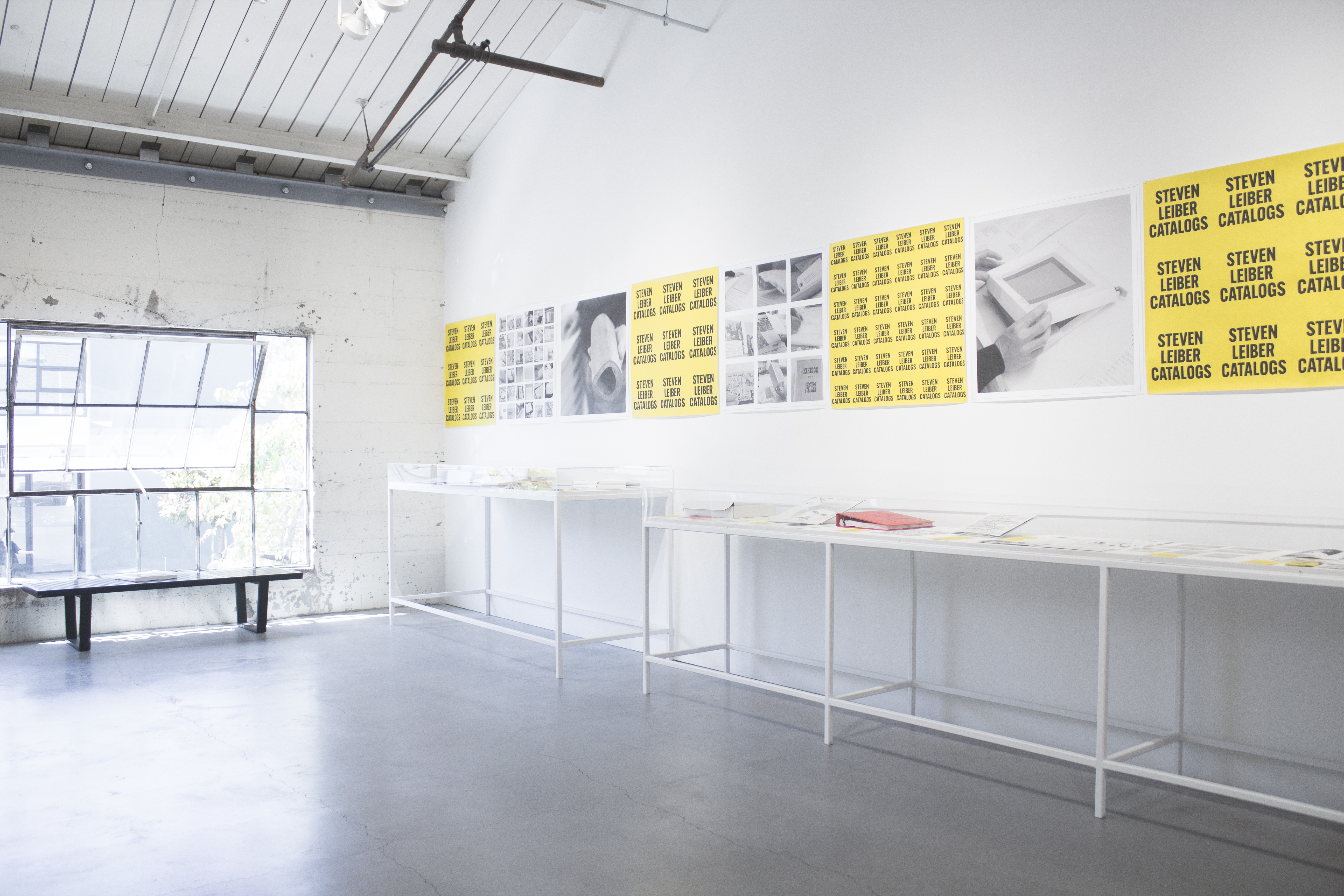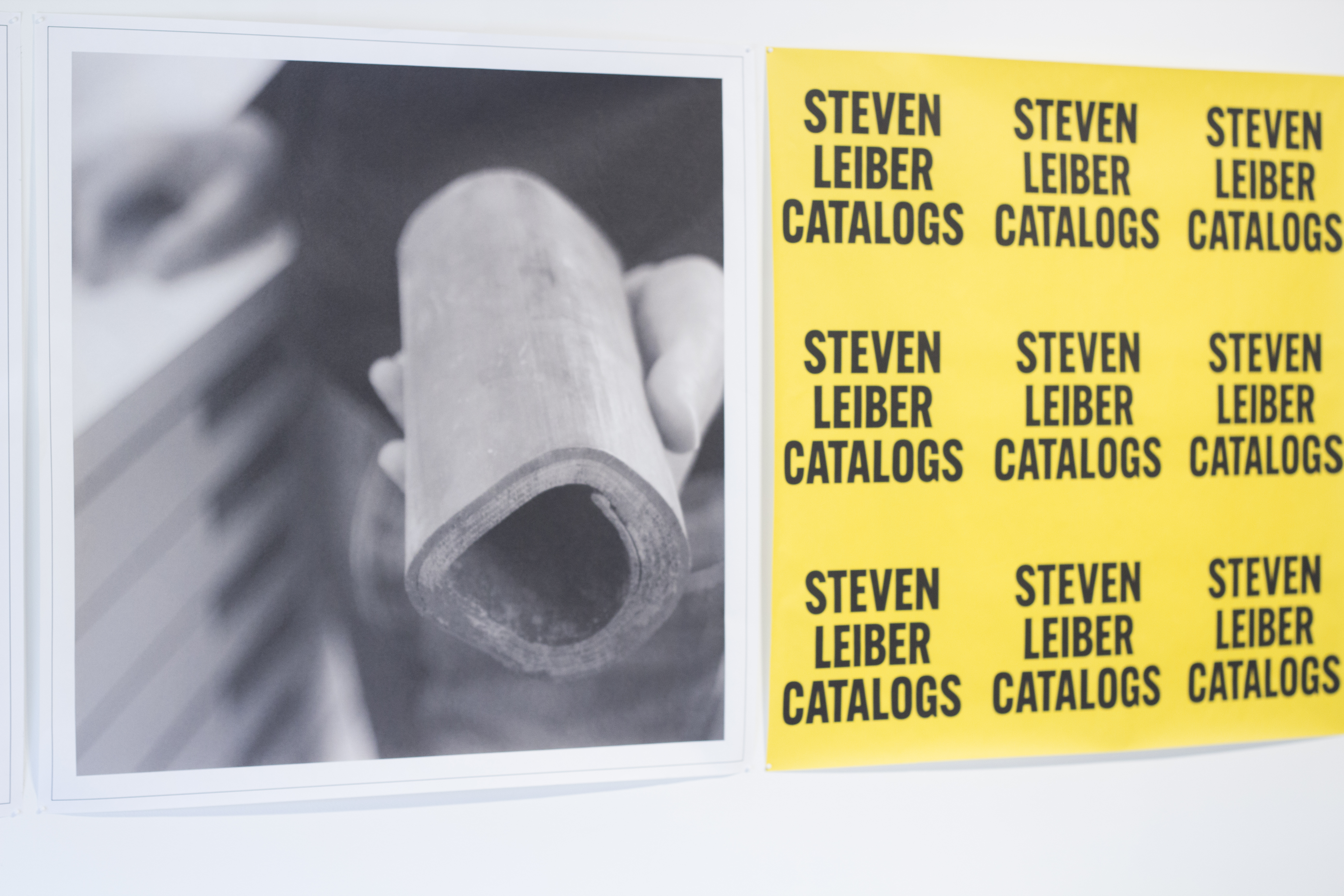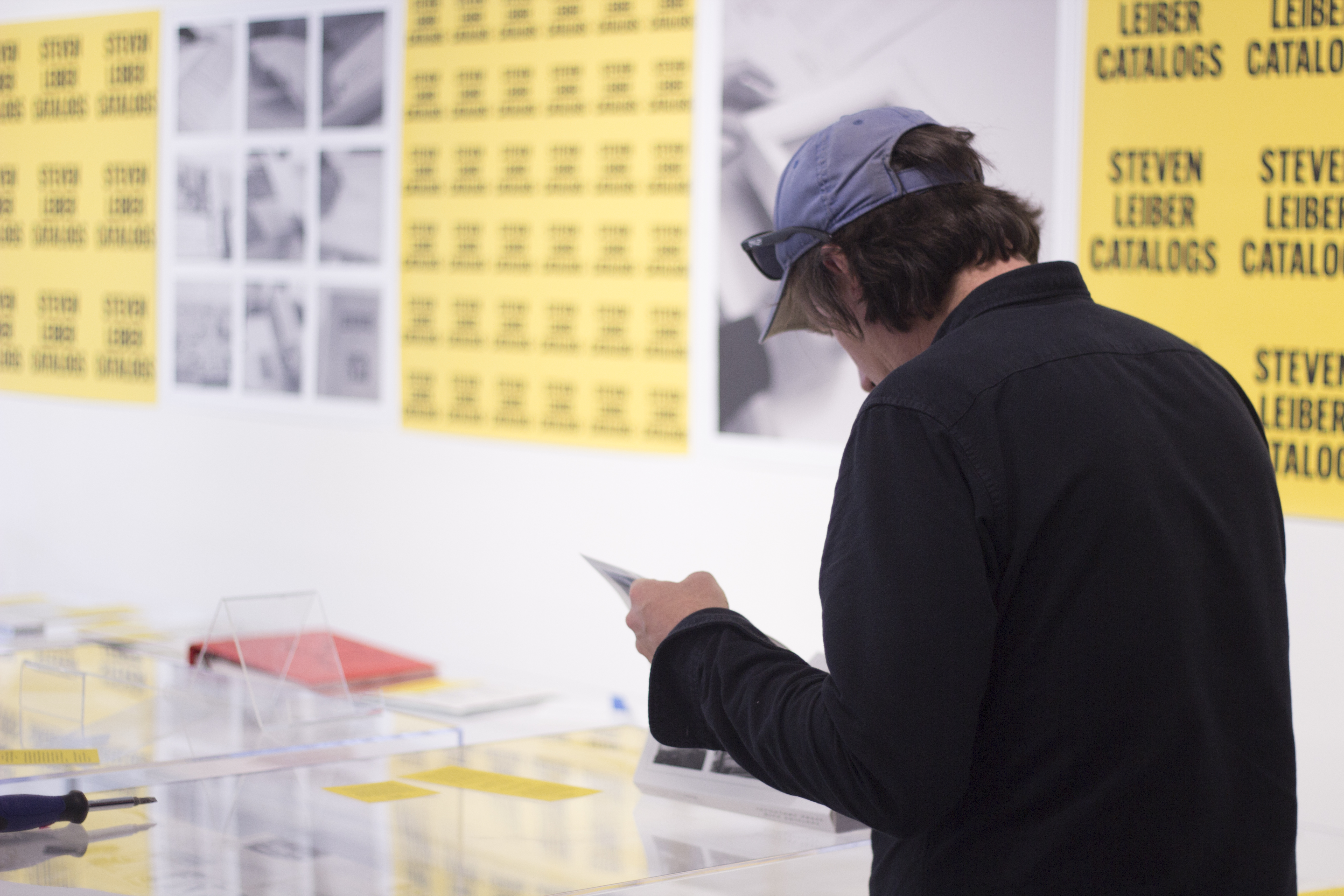 Steven Leiber Catalogs
Steven Leiber (1957–2012) was a pioneering art dealer, collector, and gallerist, focused on the dematerialized art practices of the 1960s and 1970s. Across 252 pages, this book (co-published by Inventory Press and RITE Editions) documents the full set of 52 dealer catalogs produced by Steven Leiber between 1992–2010. His reputation spread via these unique volumes that paid homage to historic publications and multiples.
Inspired by Leiber's often humorous borrowing for his catalog designs, the book's format references Sol Lewitt's Autobiography and includes an essay and contextual notes by David Senior, alongside contributions by include Ann Butler, Christophe Cherix, Marc Fischer, Adam Michaels, Tom Patchett, David Platzker, Marcia Reed, Lawrence Rinder, and Robin Wright. IN-FO.CO also designed an exhibition of the catalogs at Bass & Reiner gallery in San Francisco.
2019
Adam Michaels, Shannon Harvey, Siiri Tännler, Carina Huynh