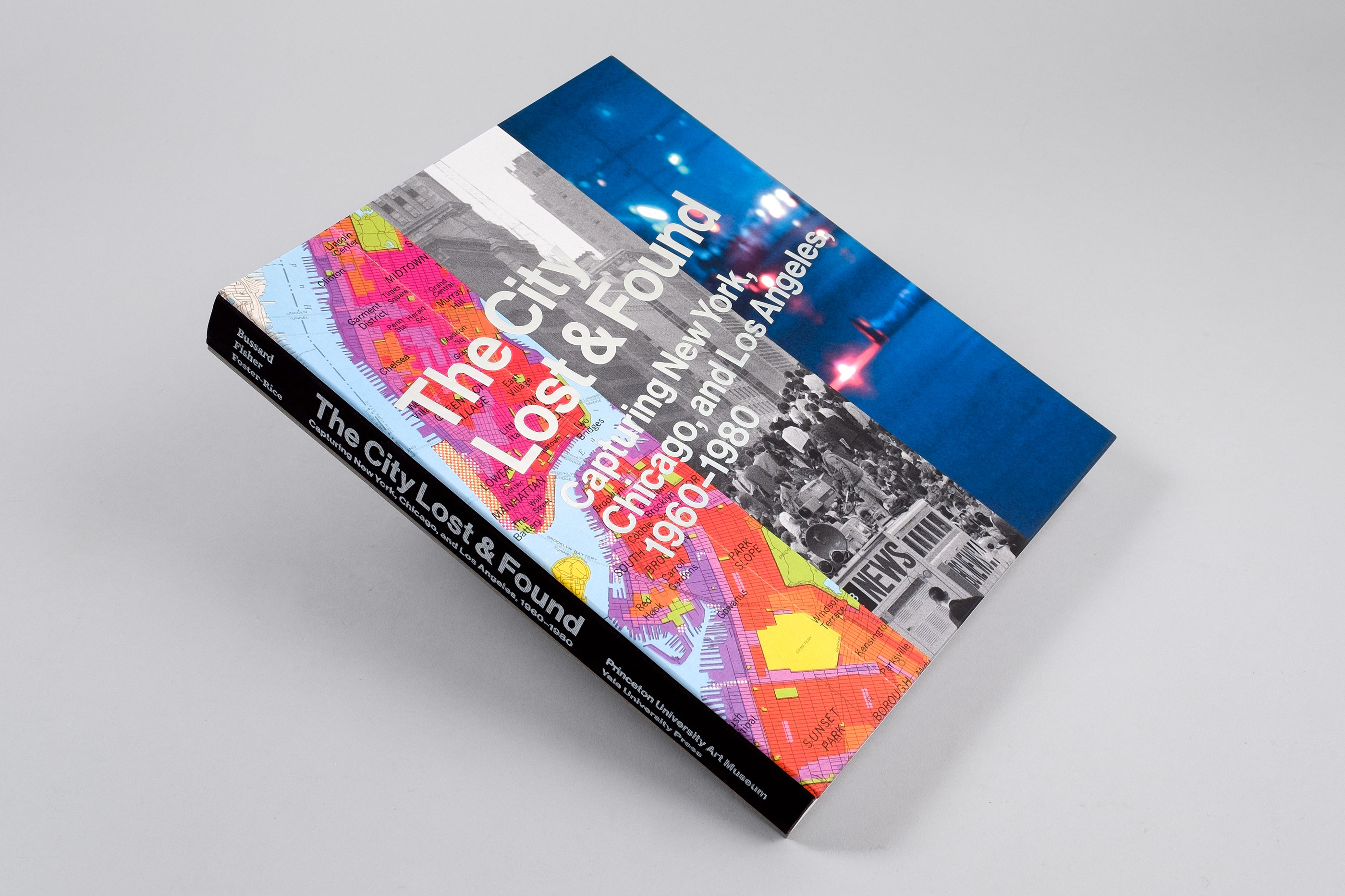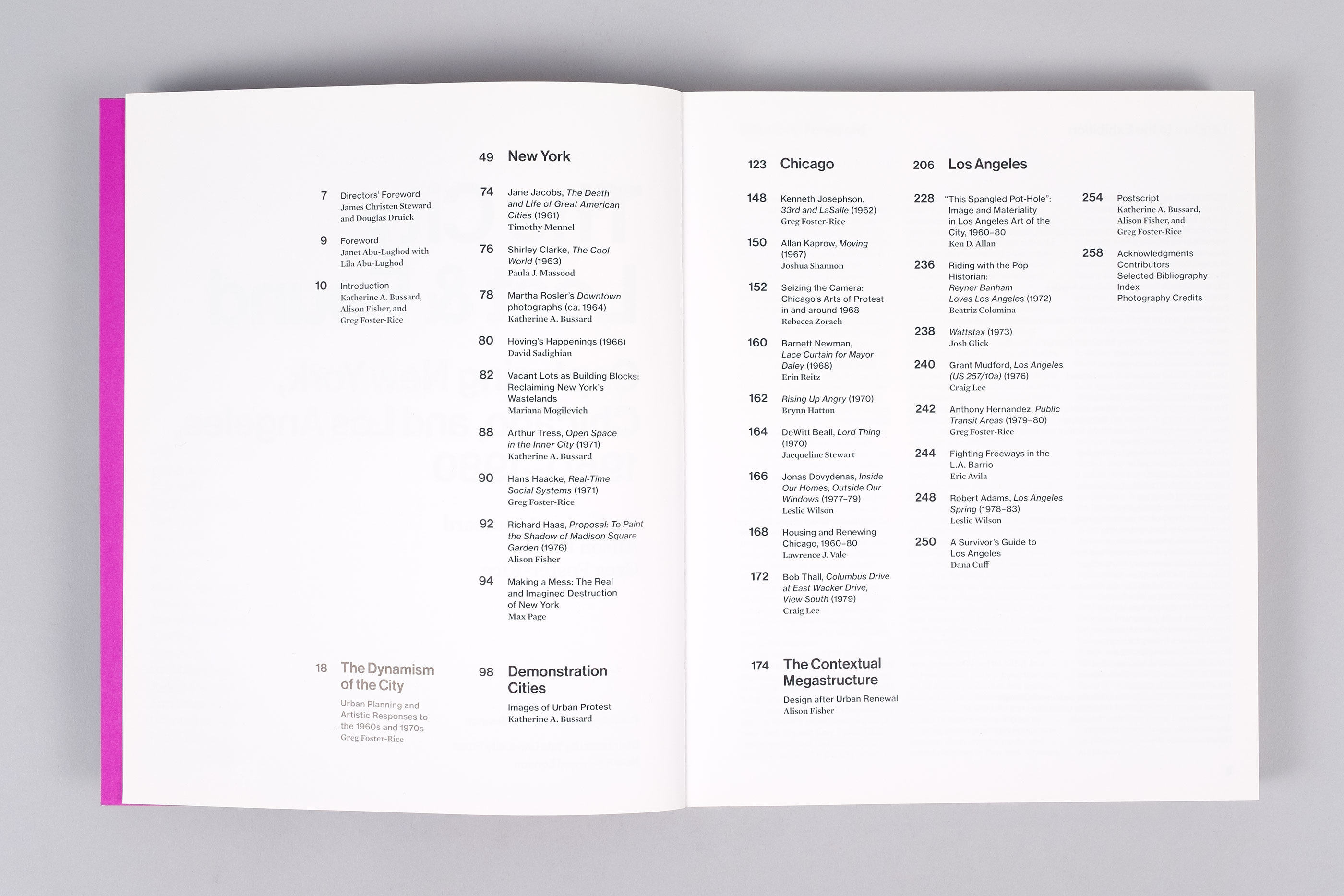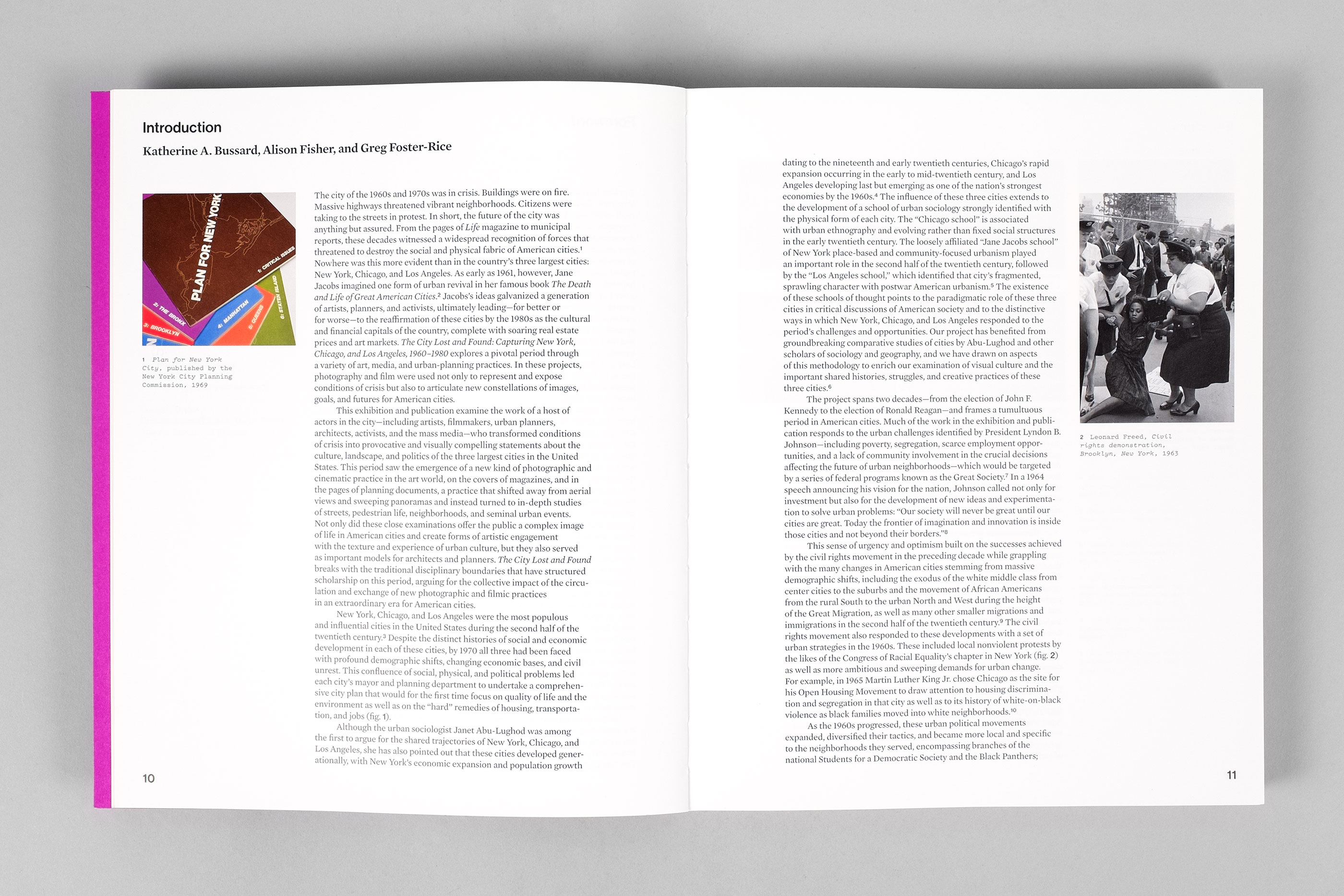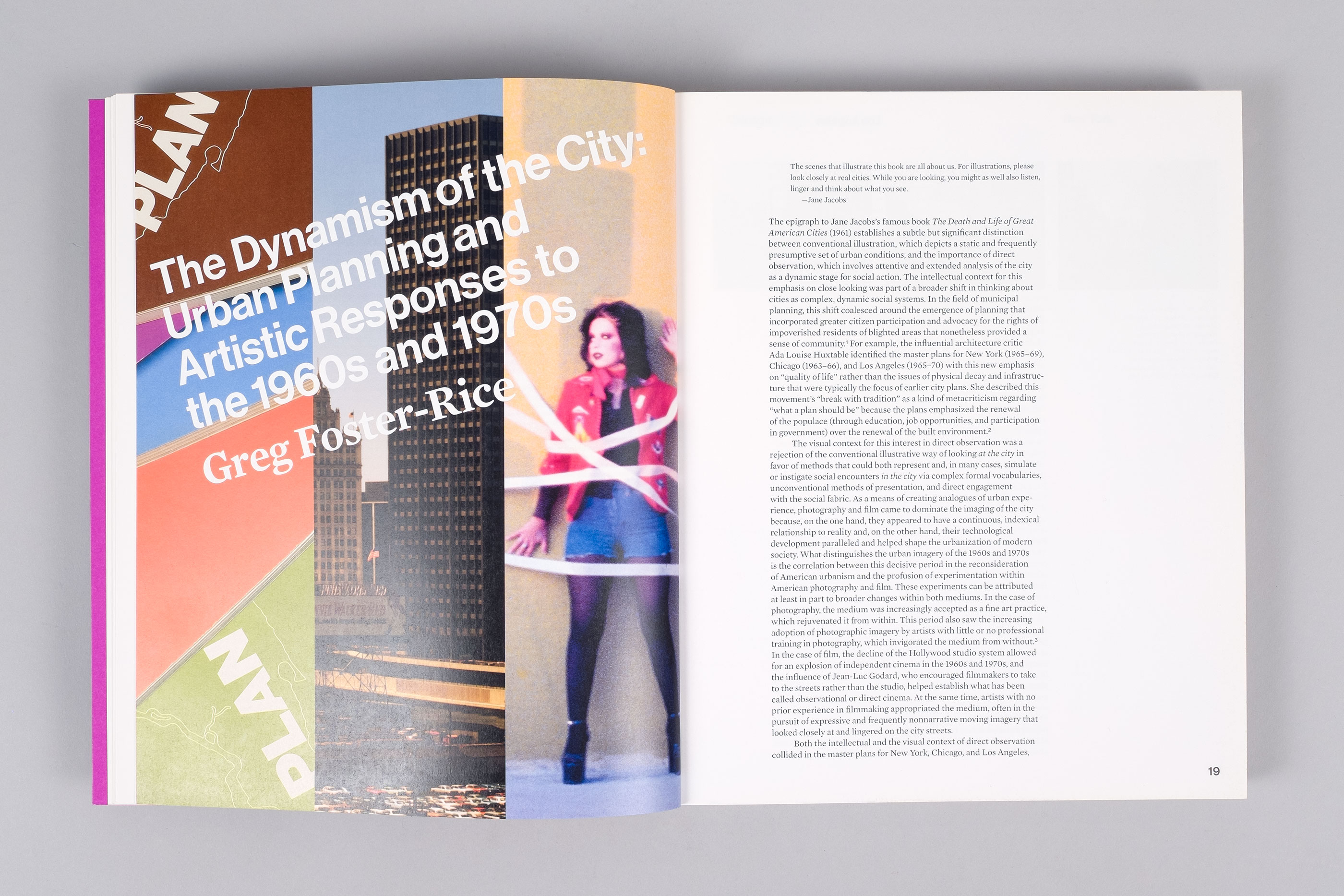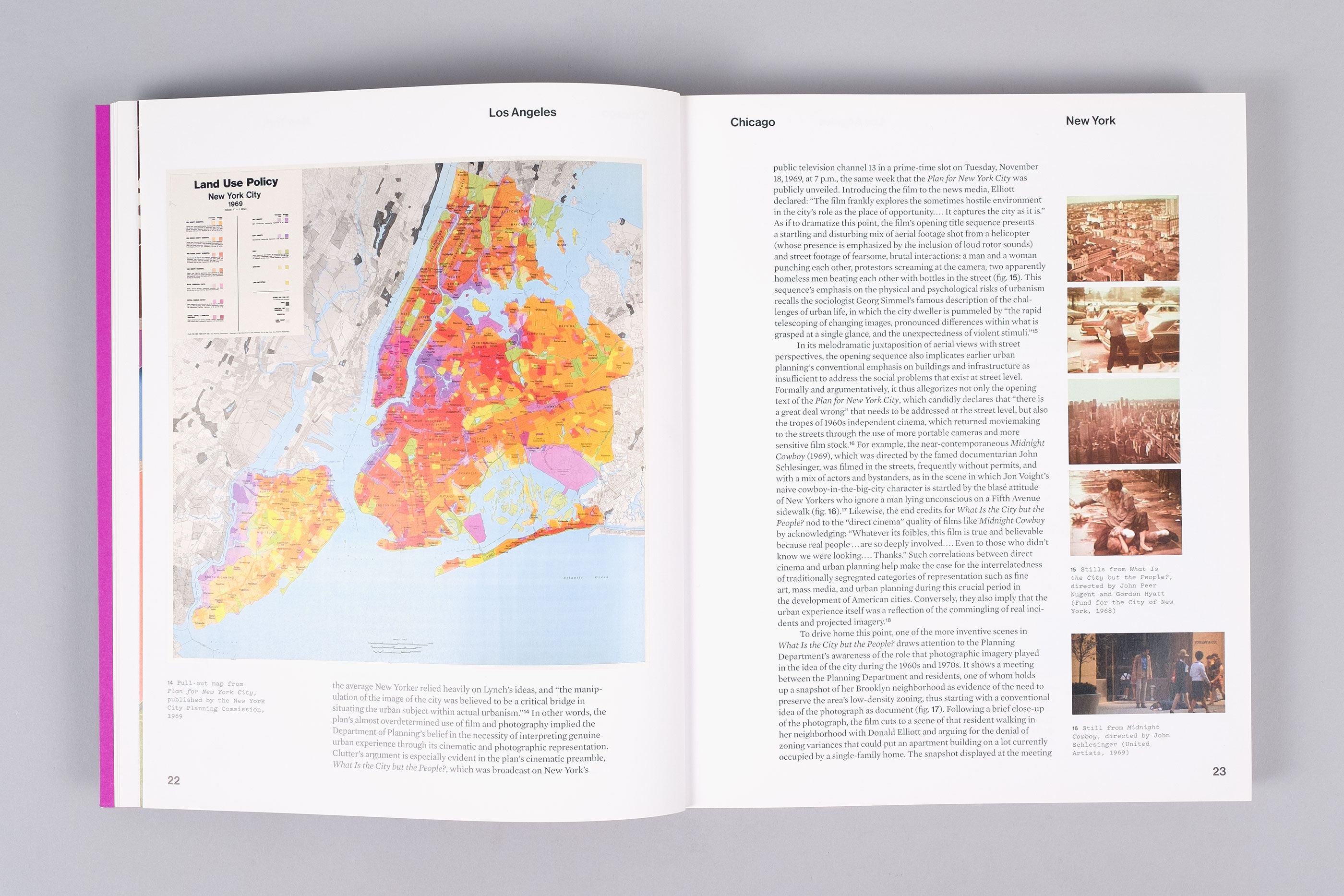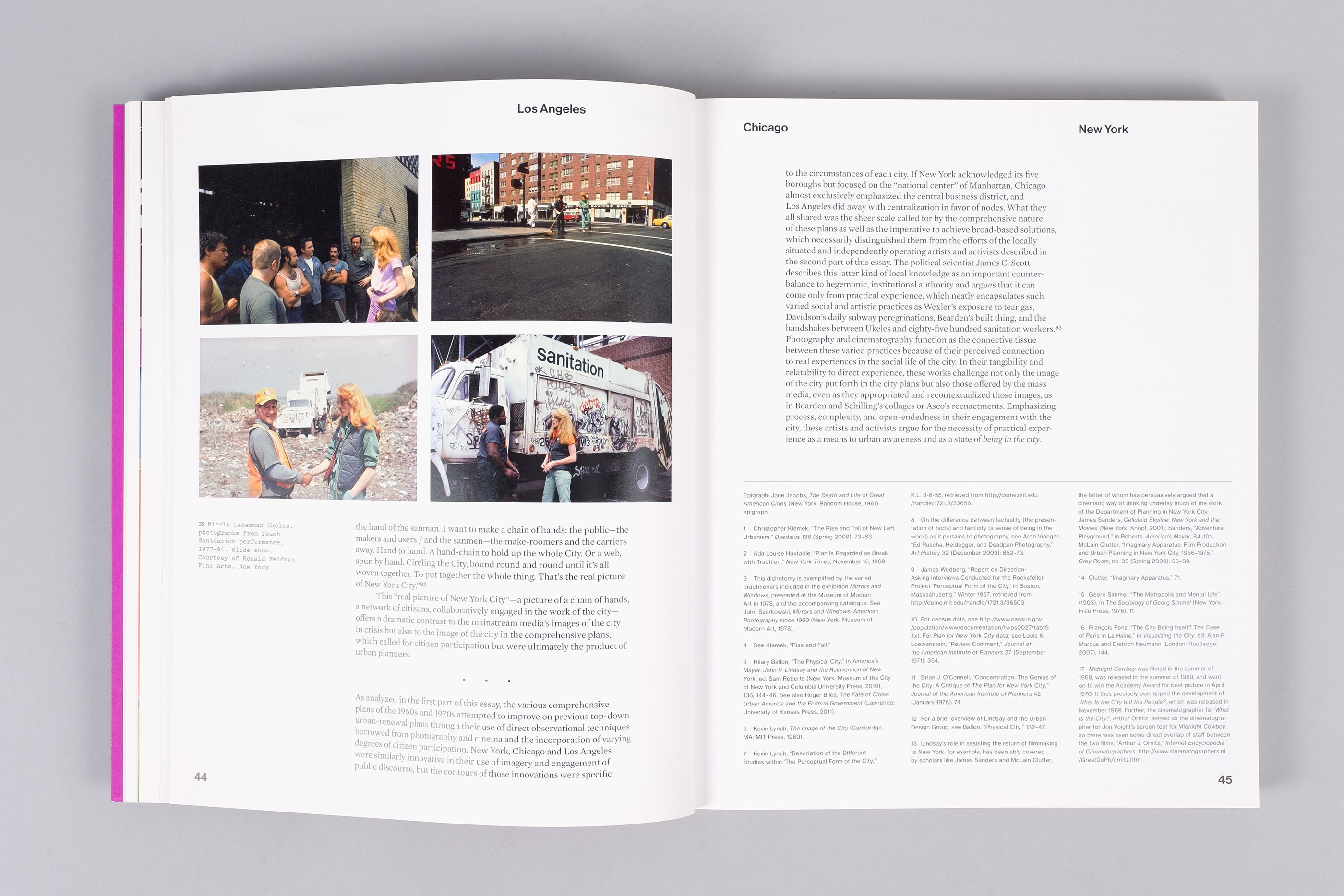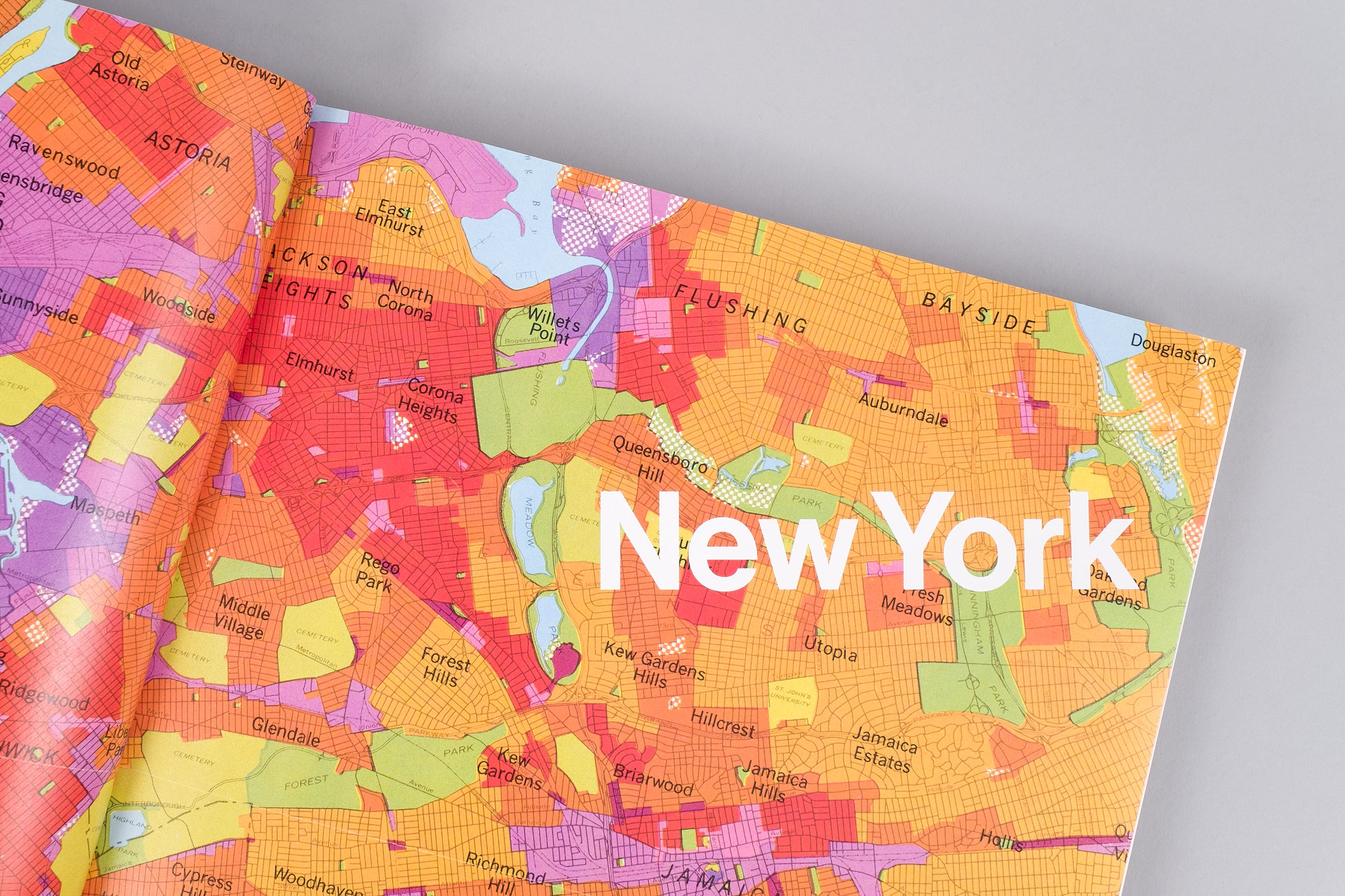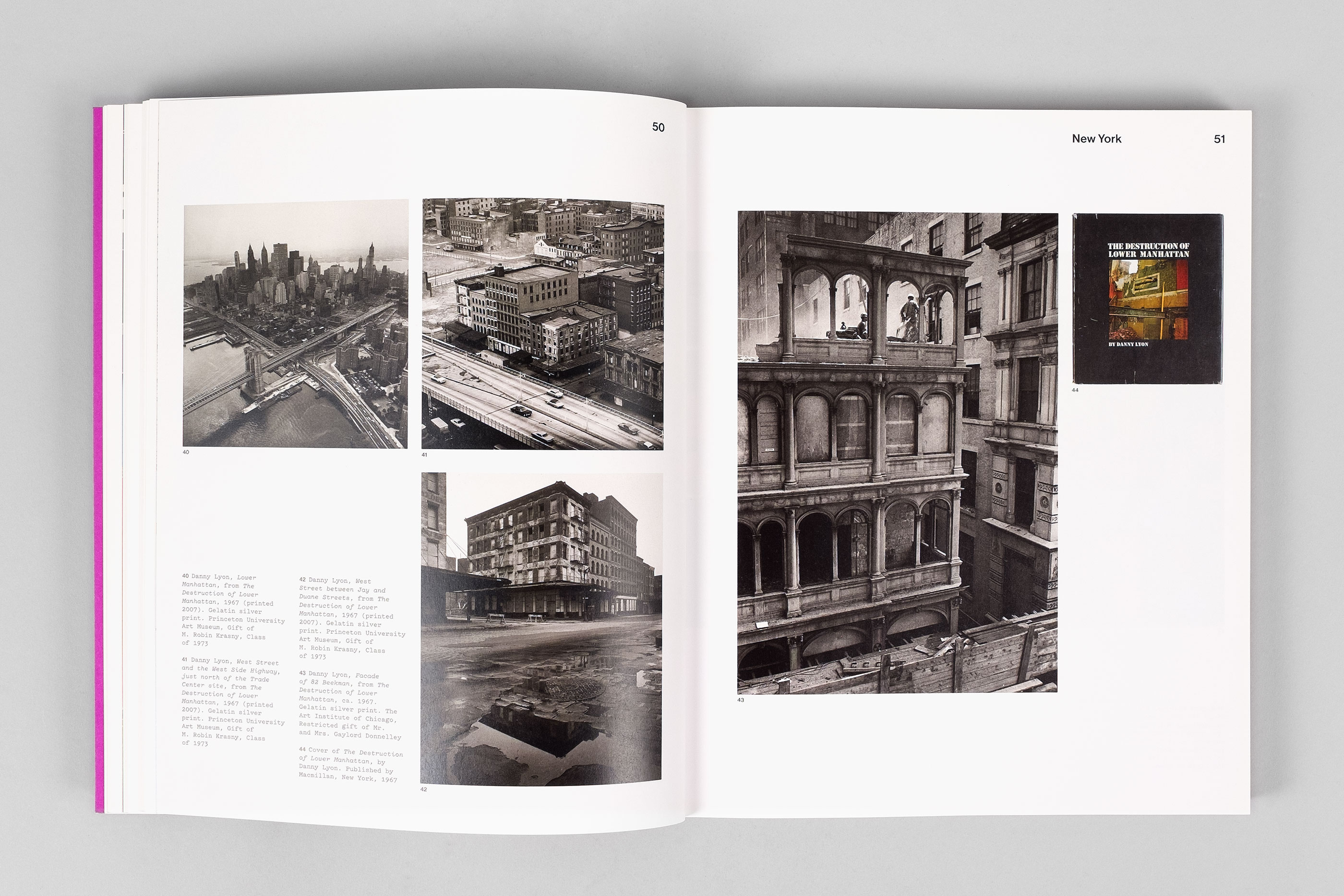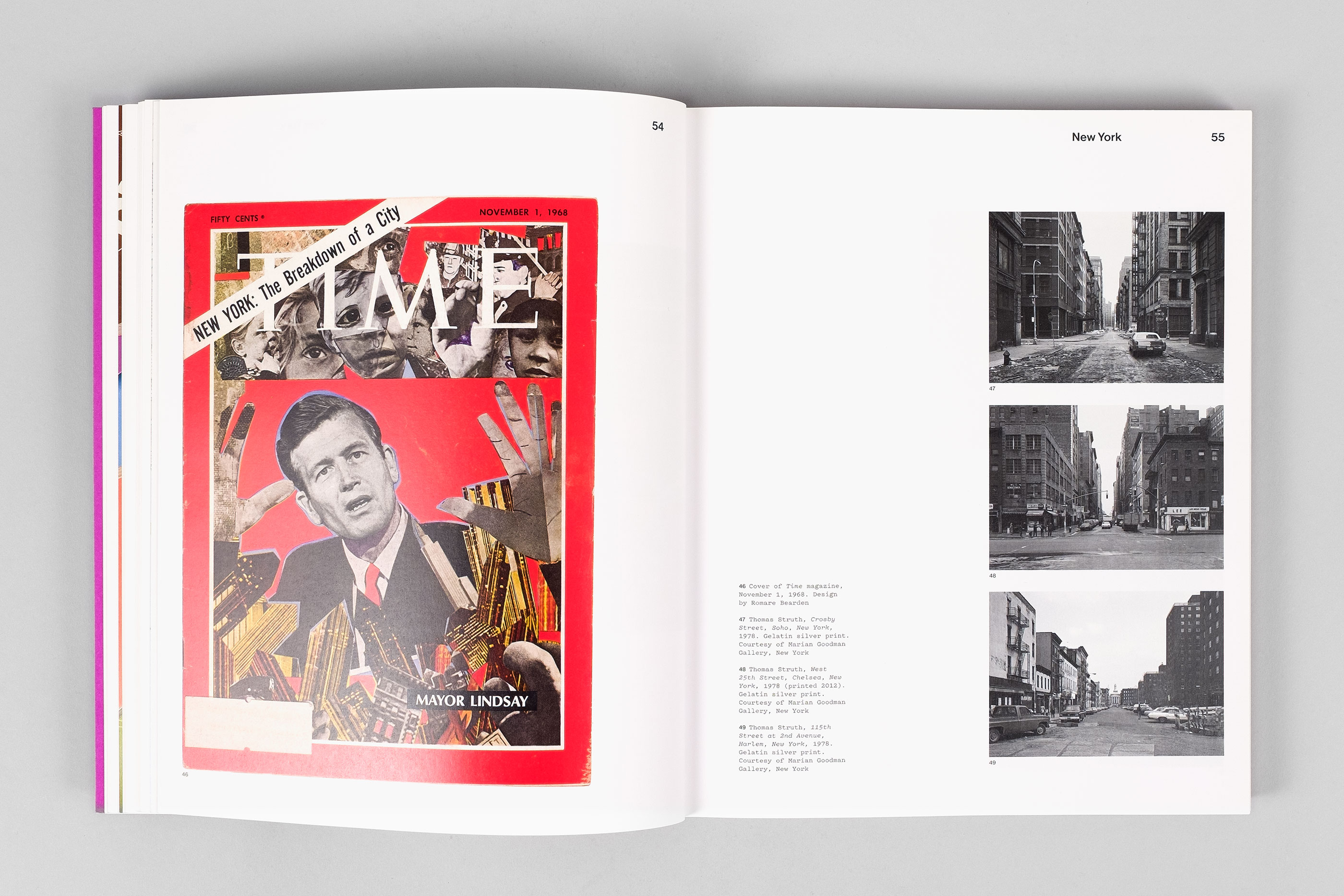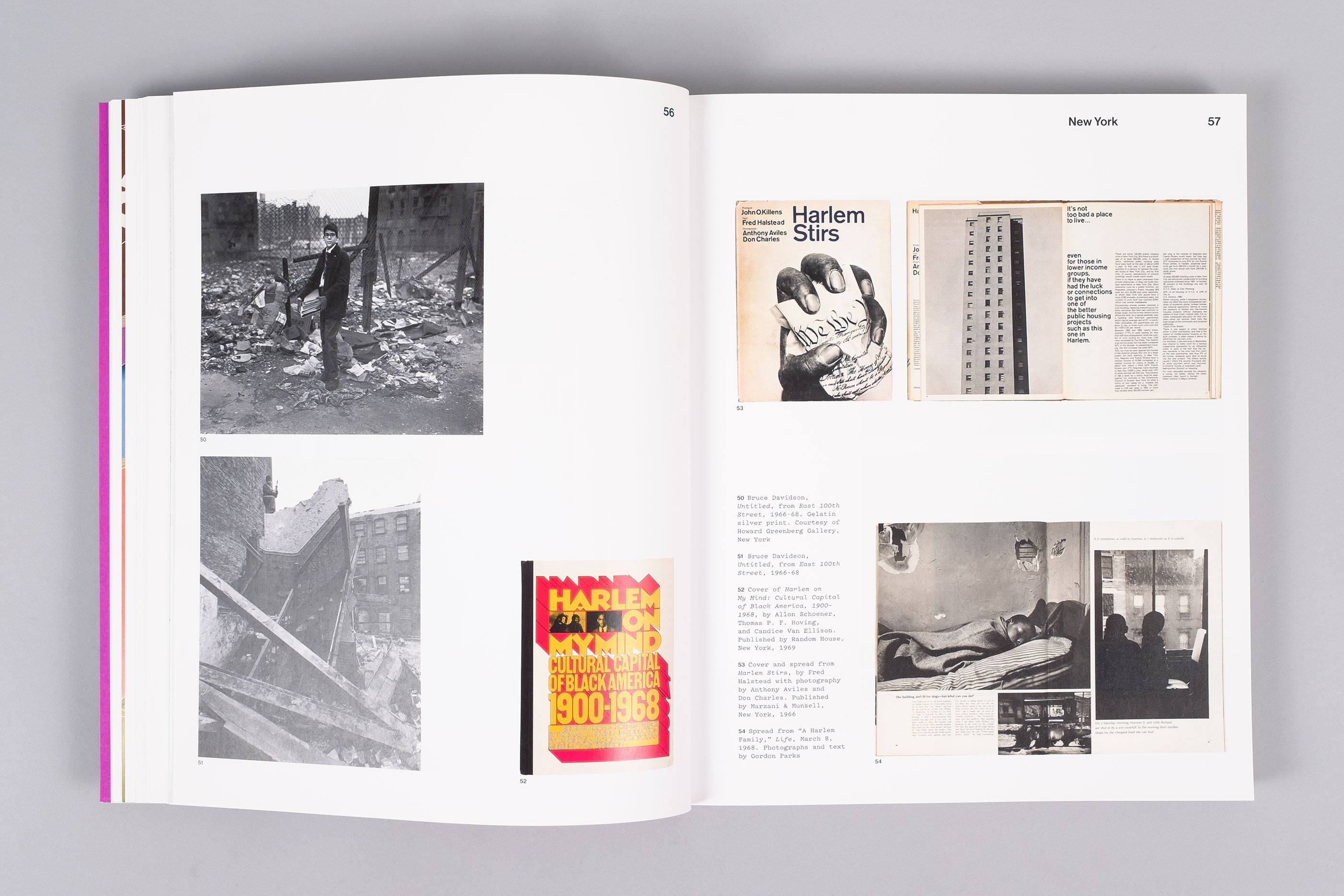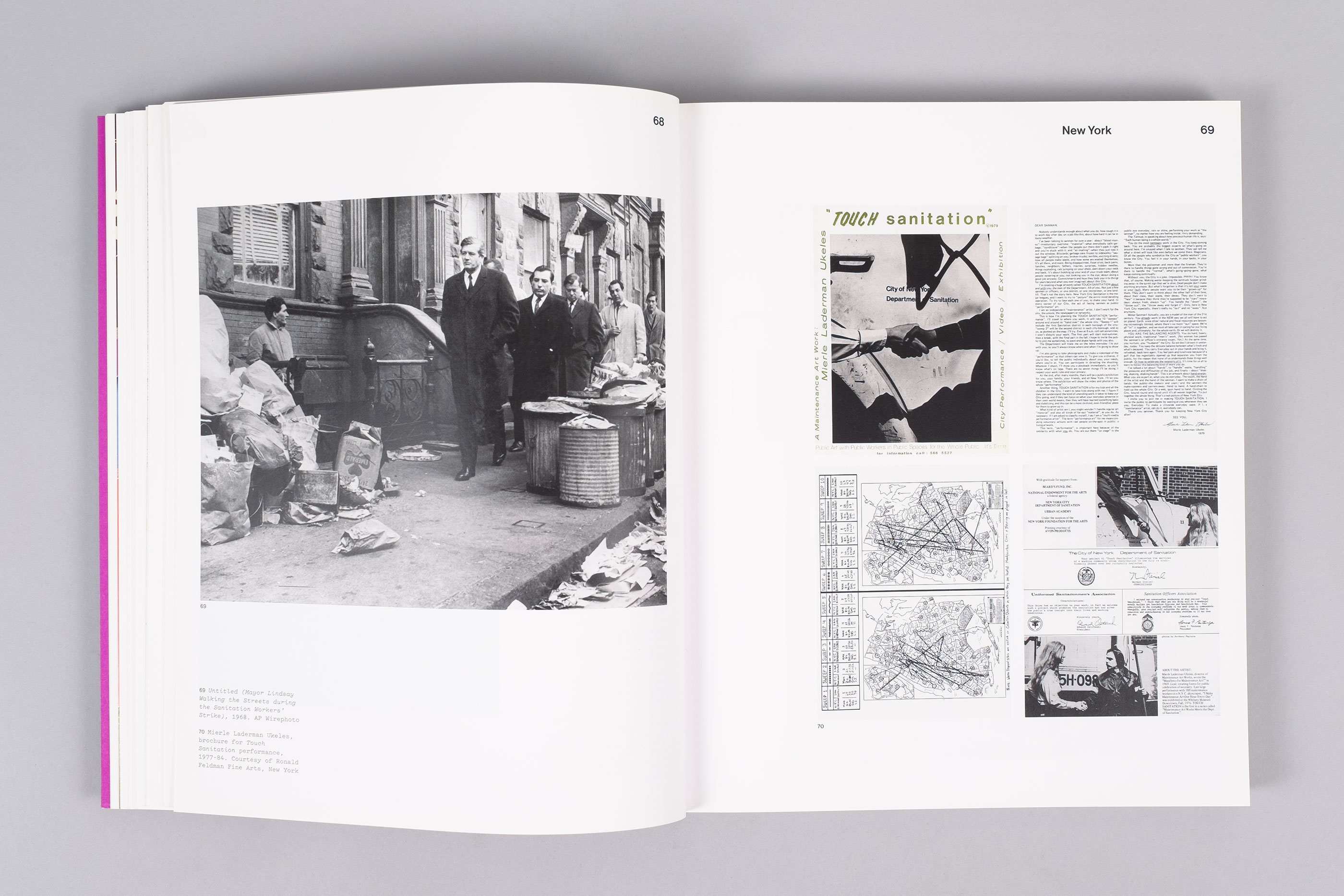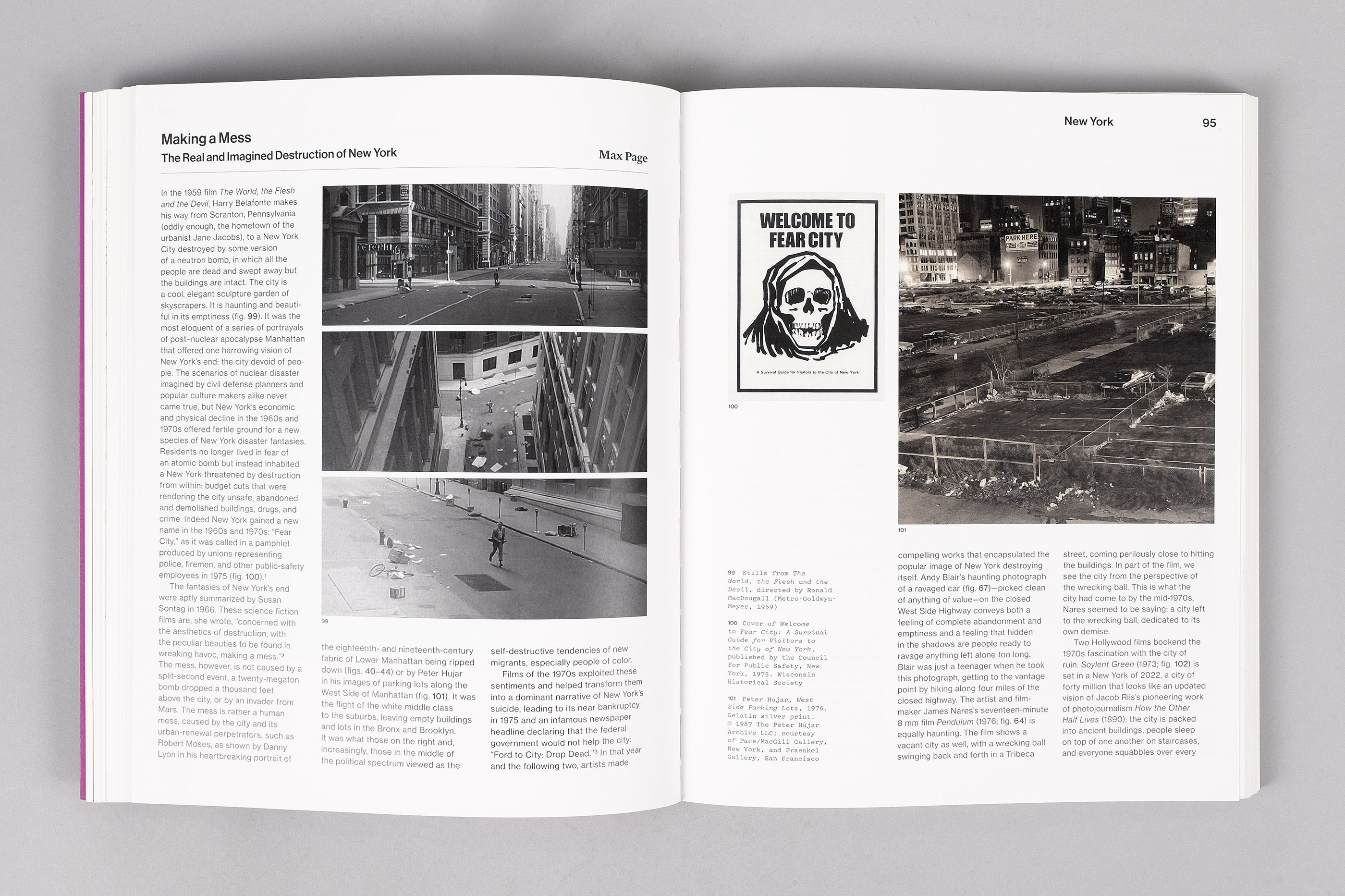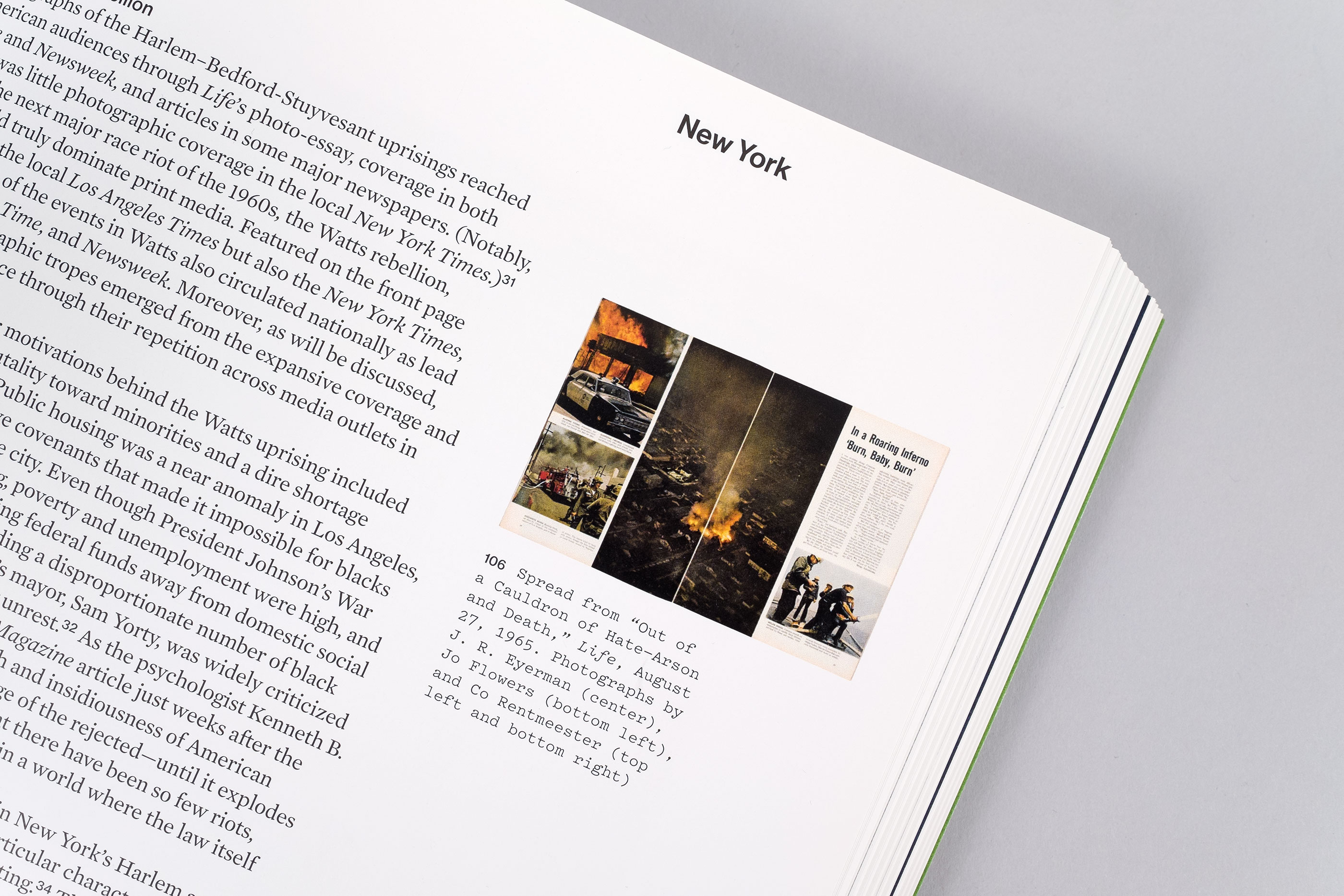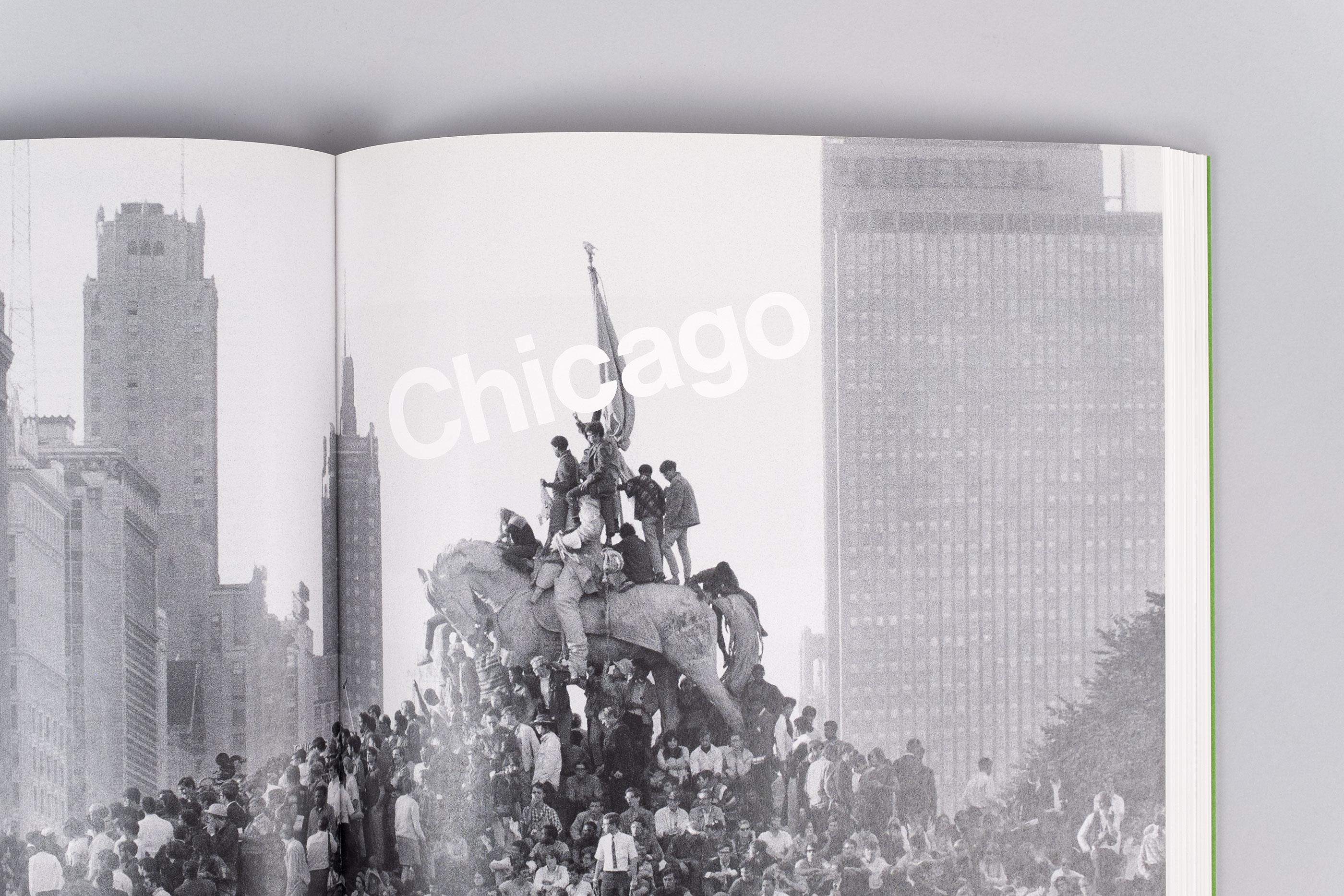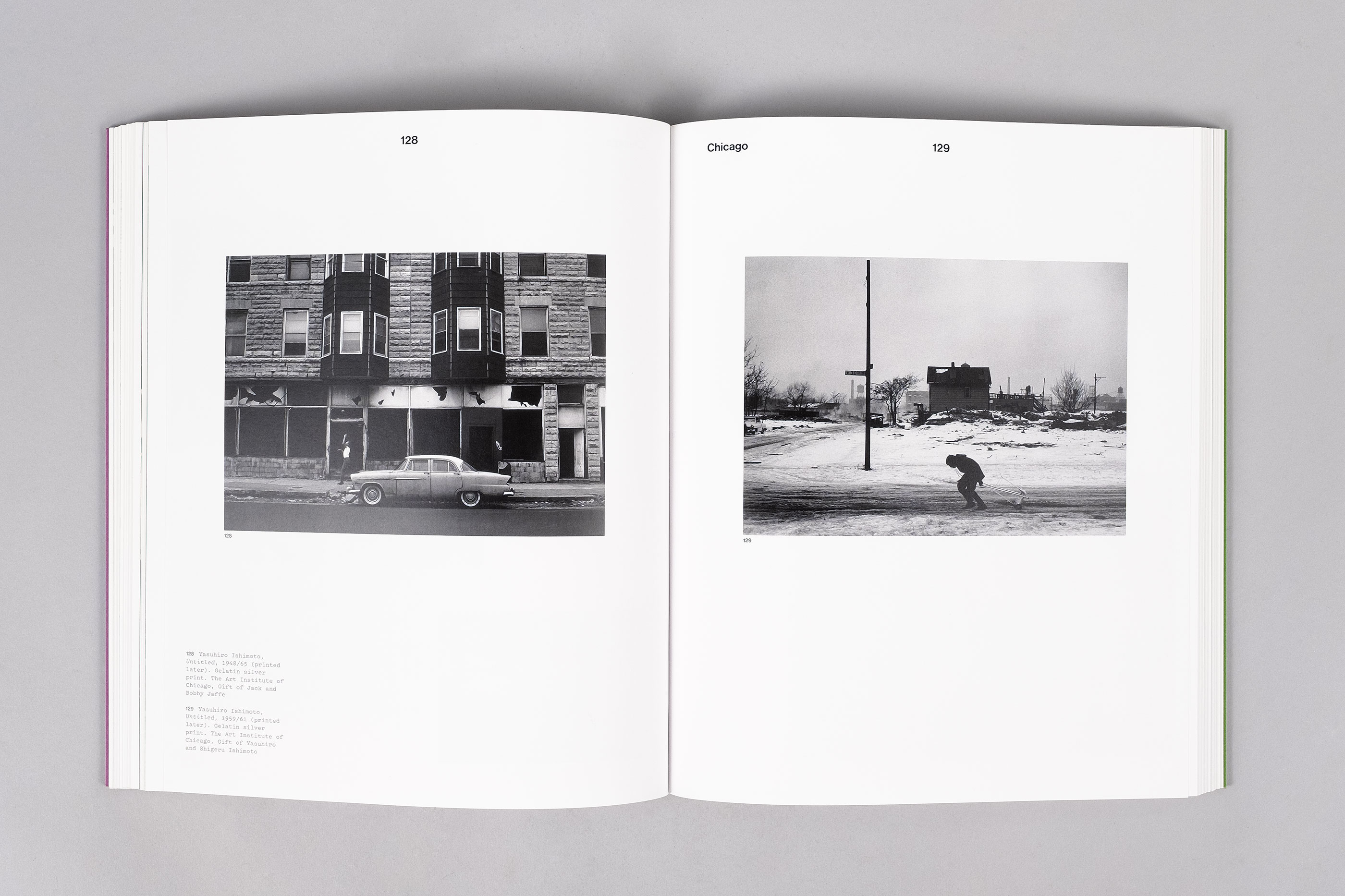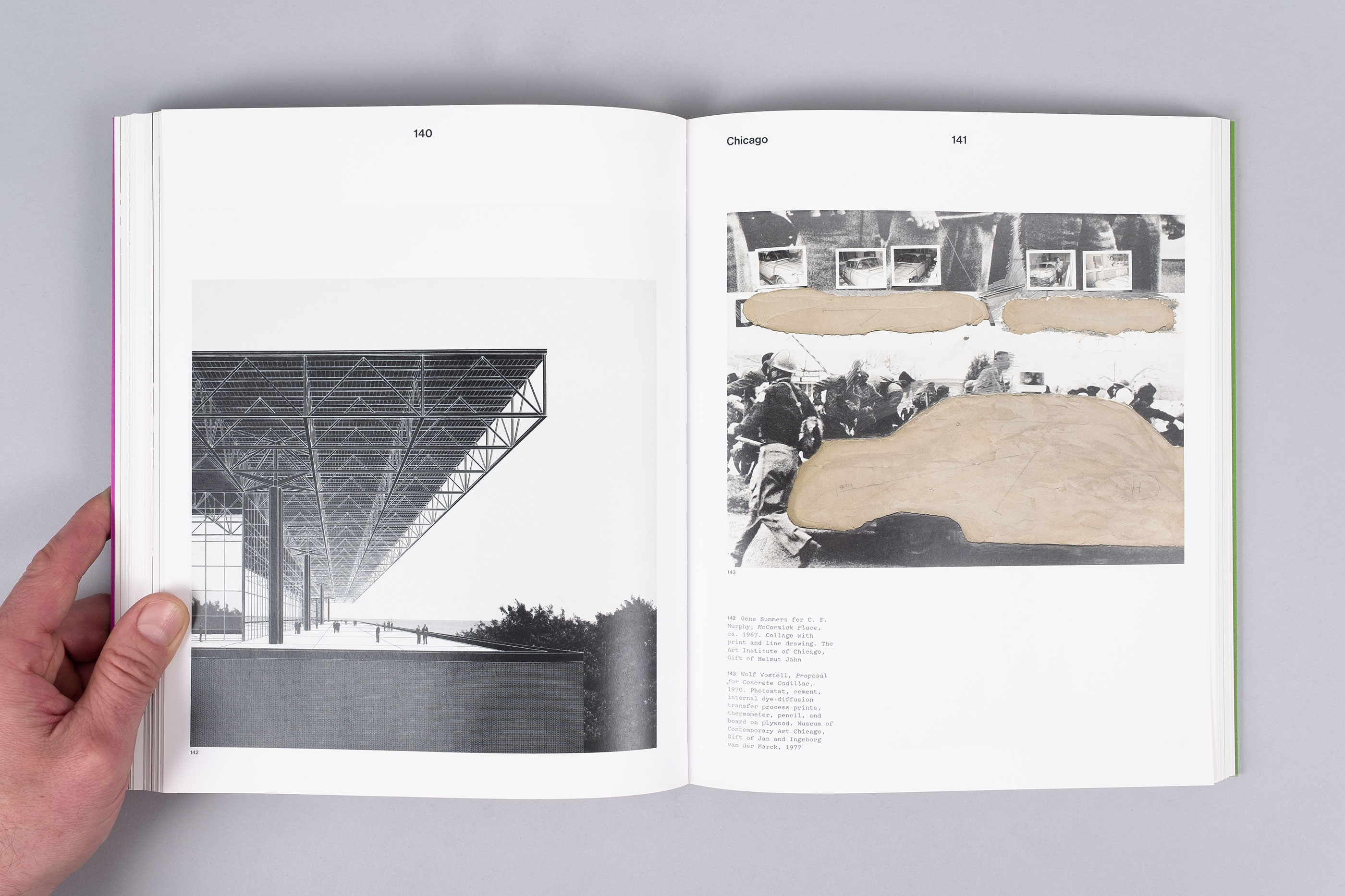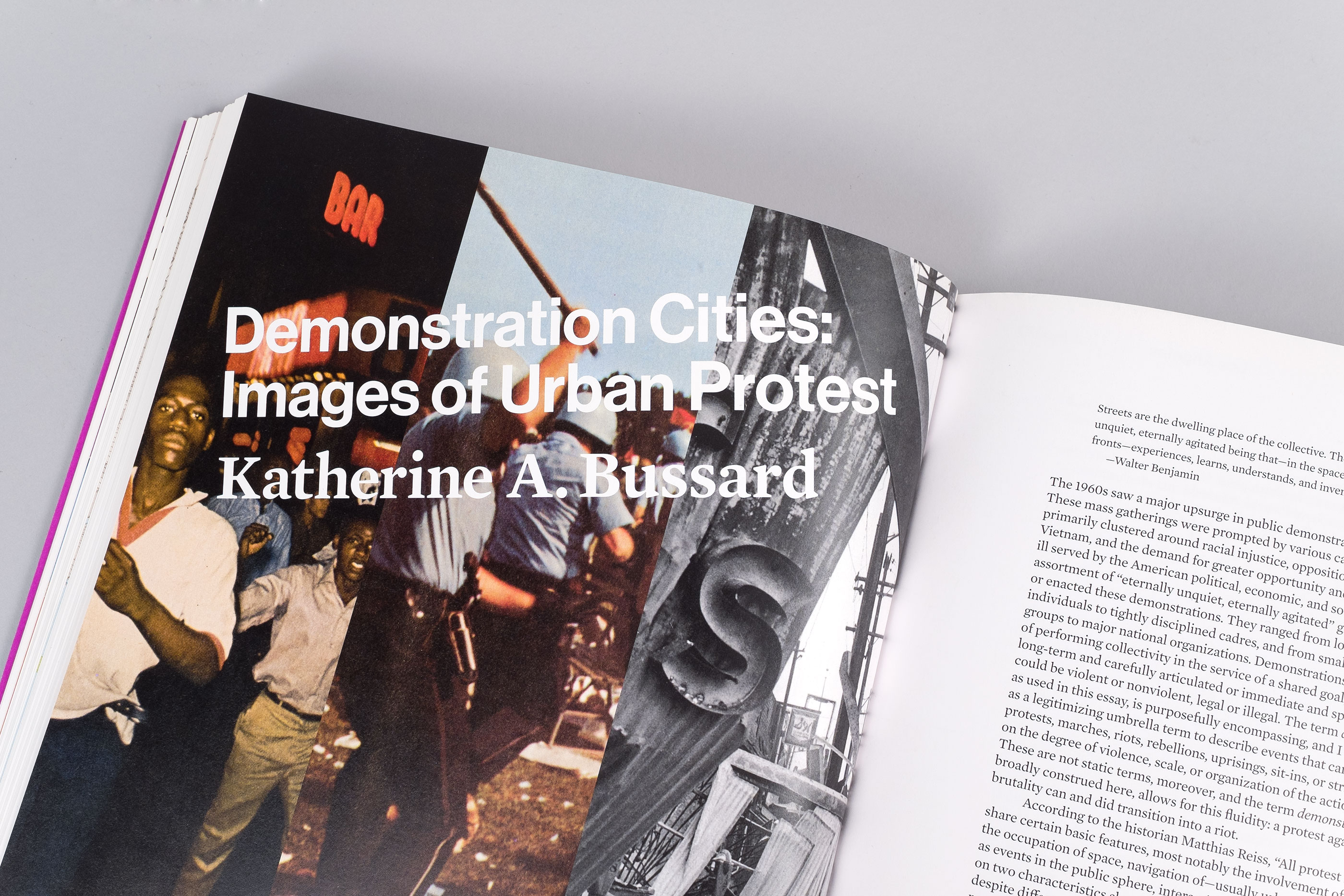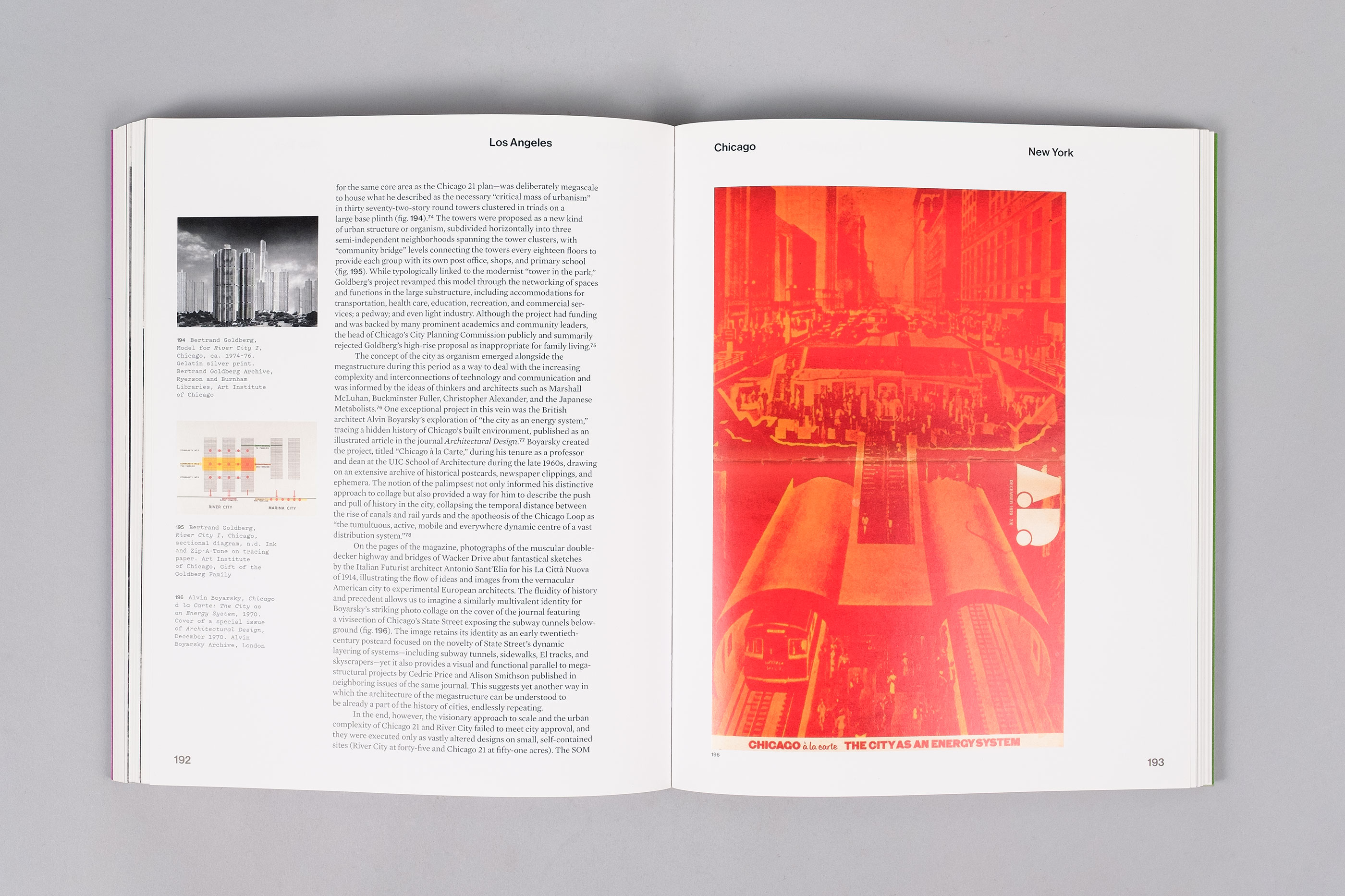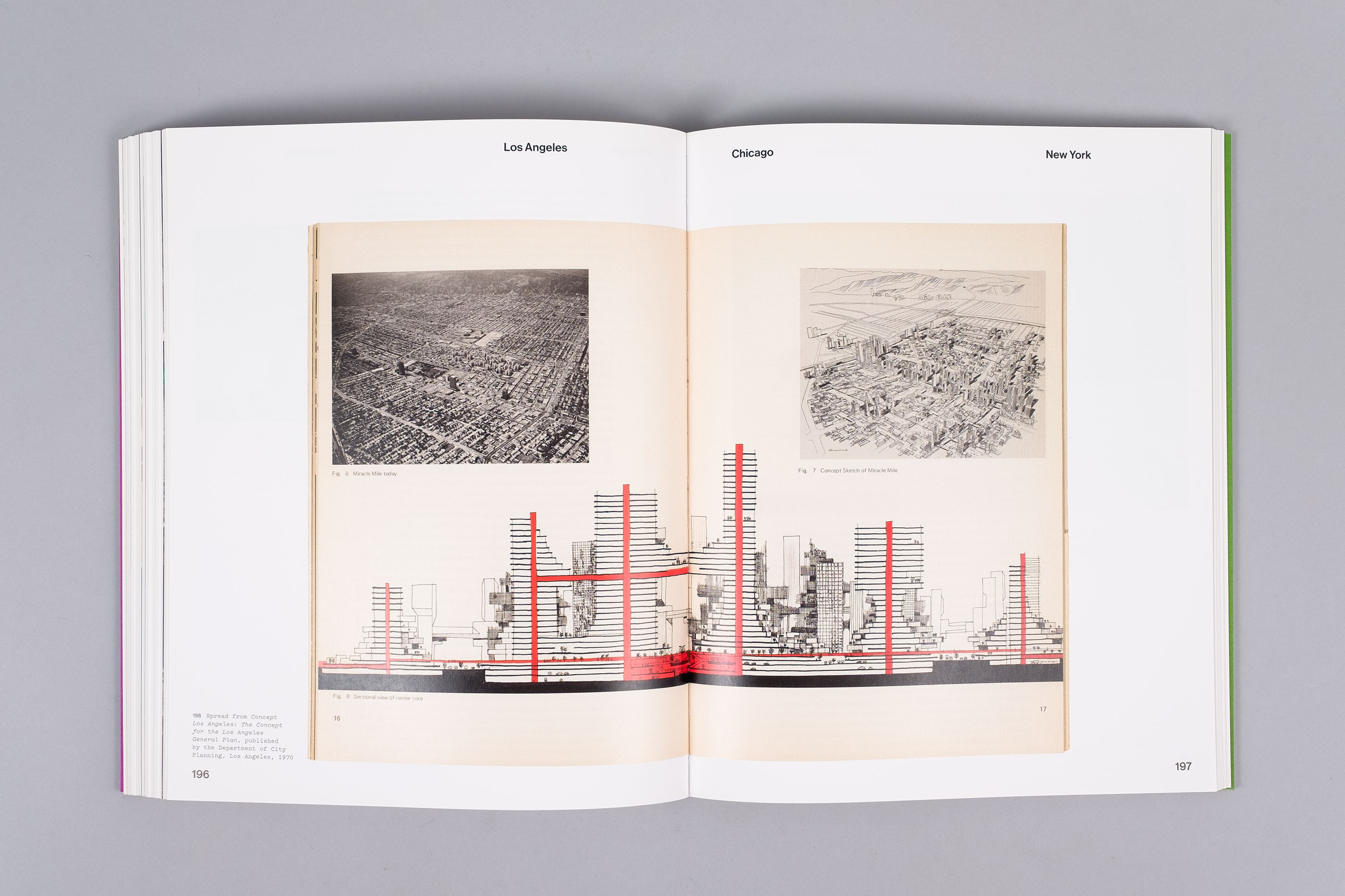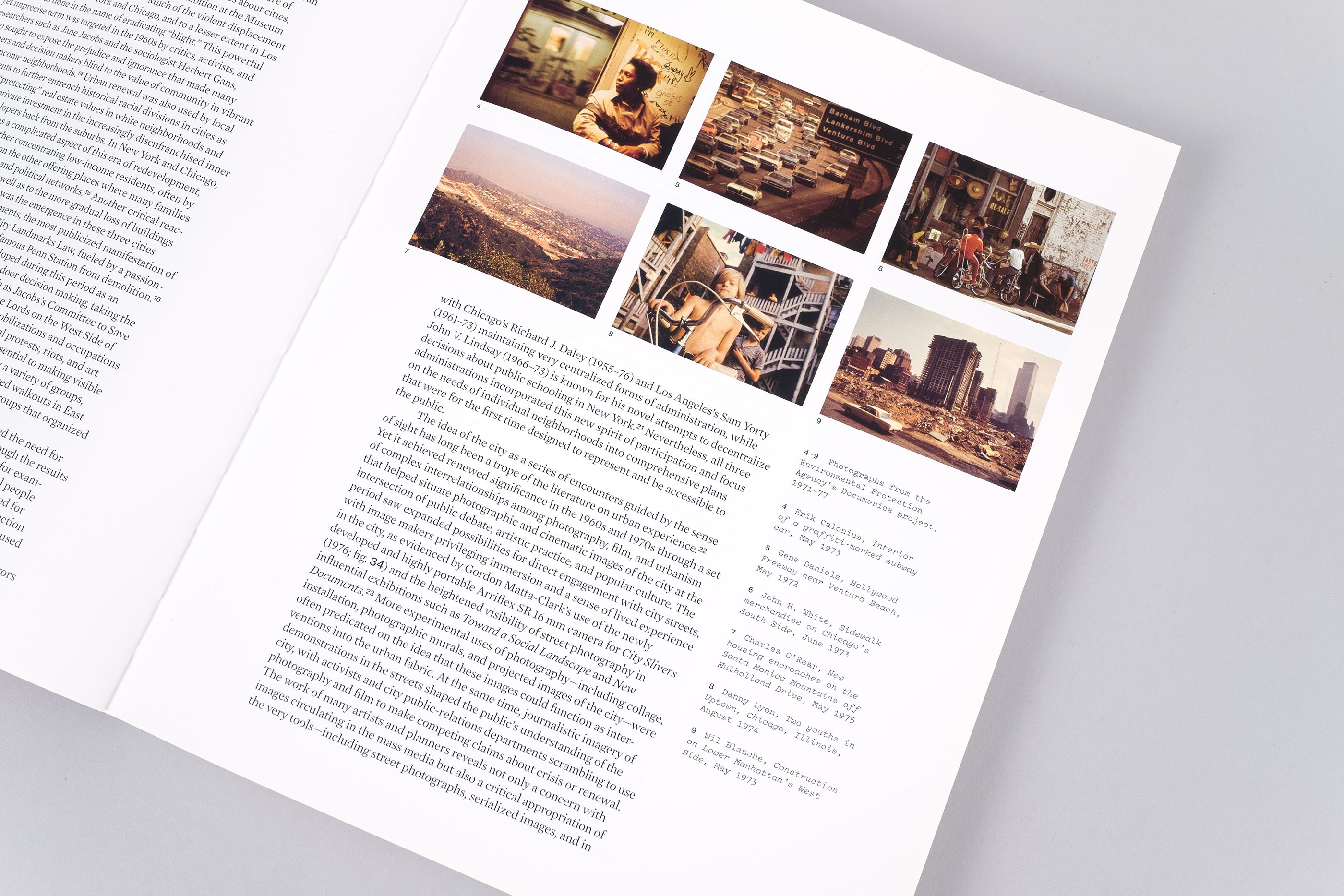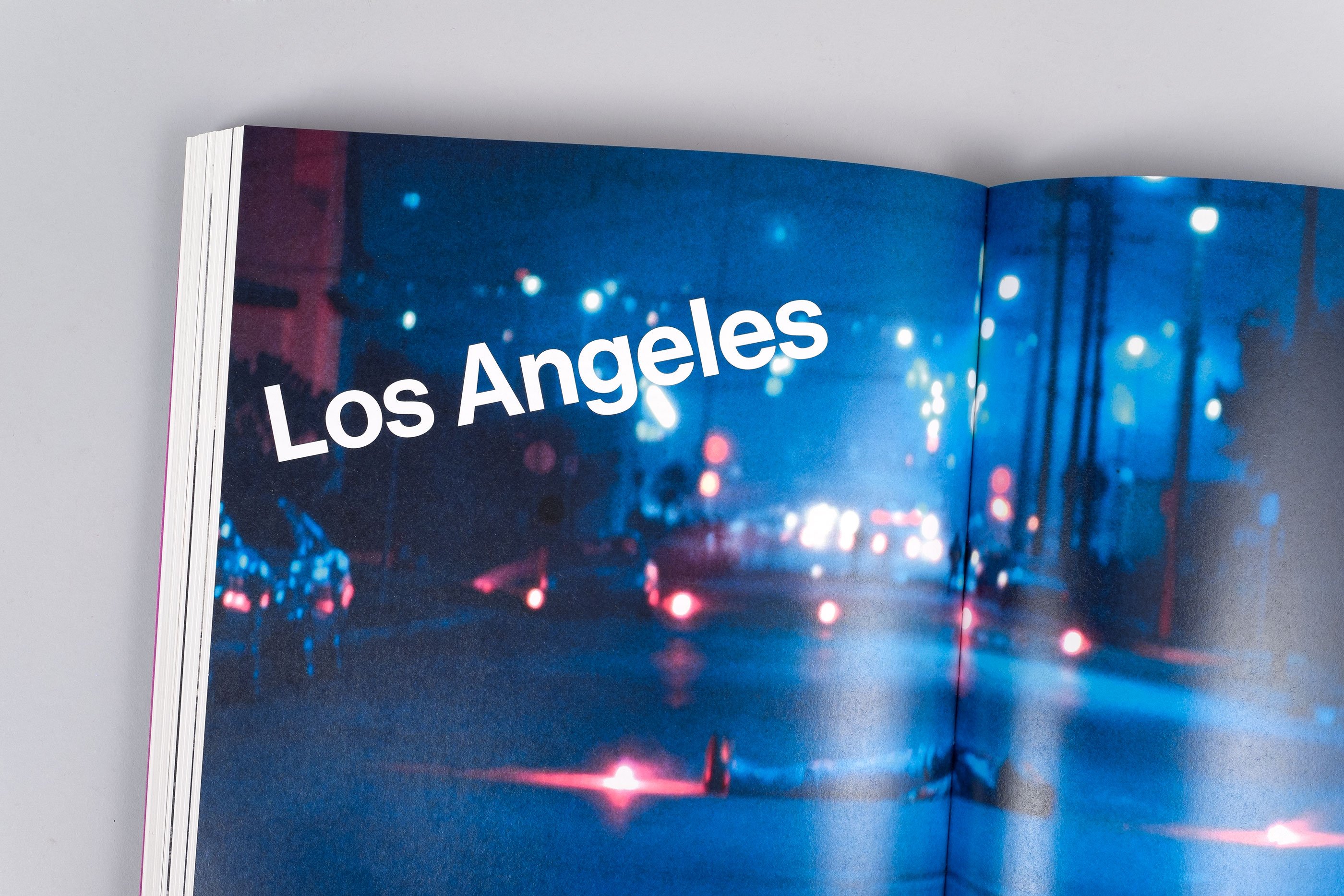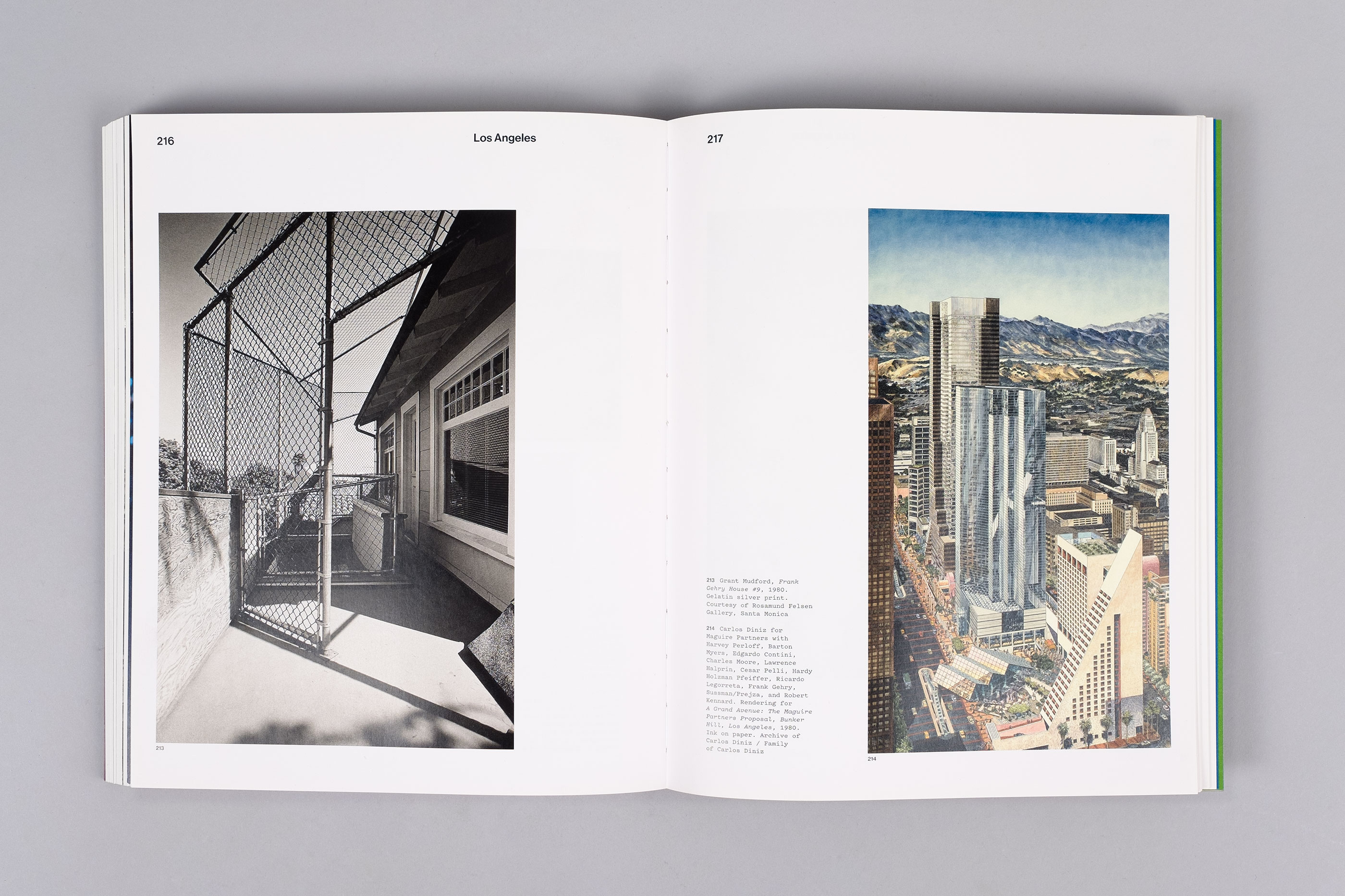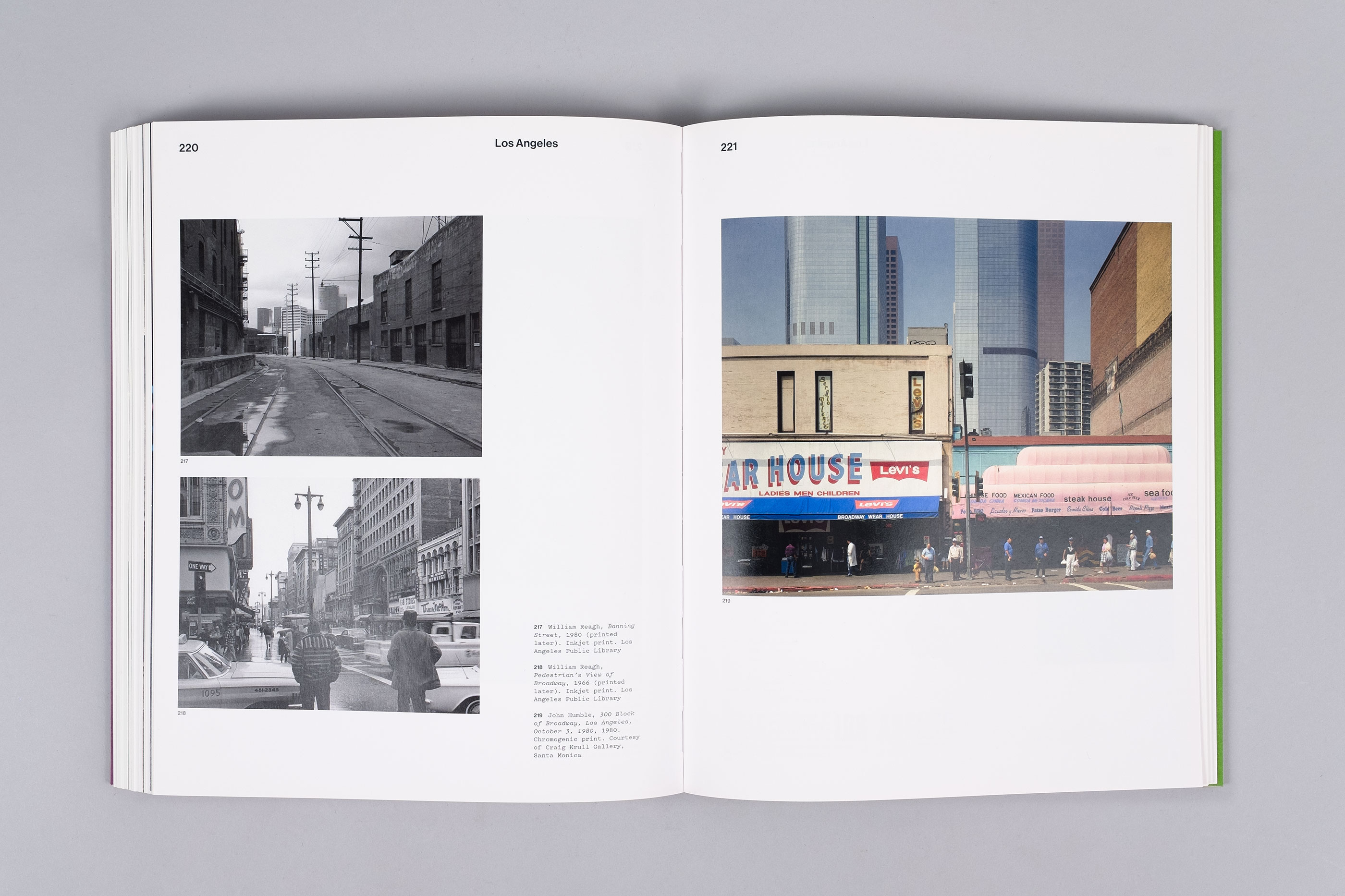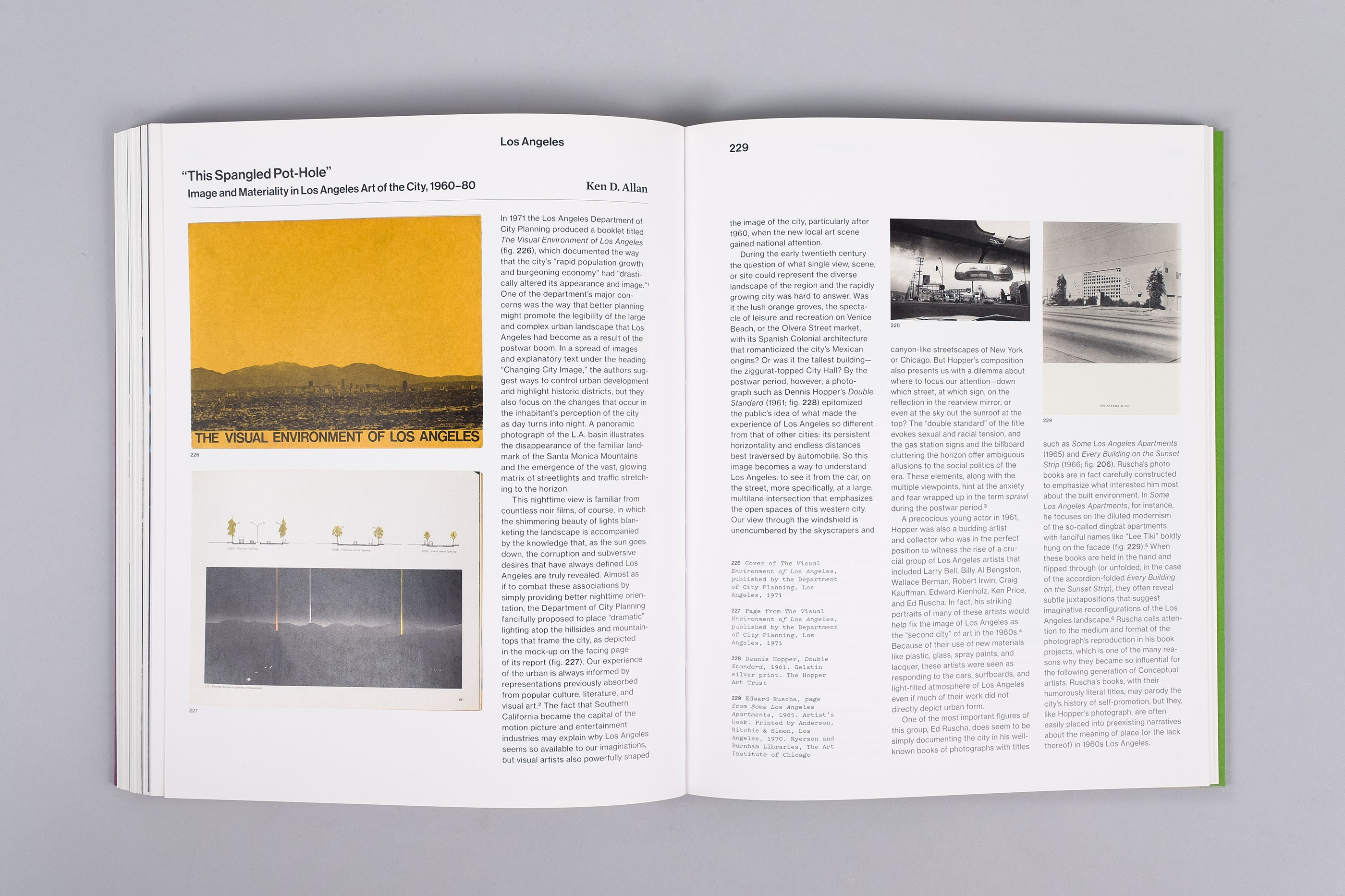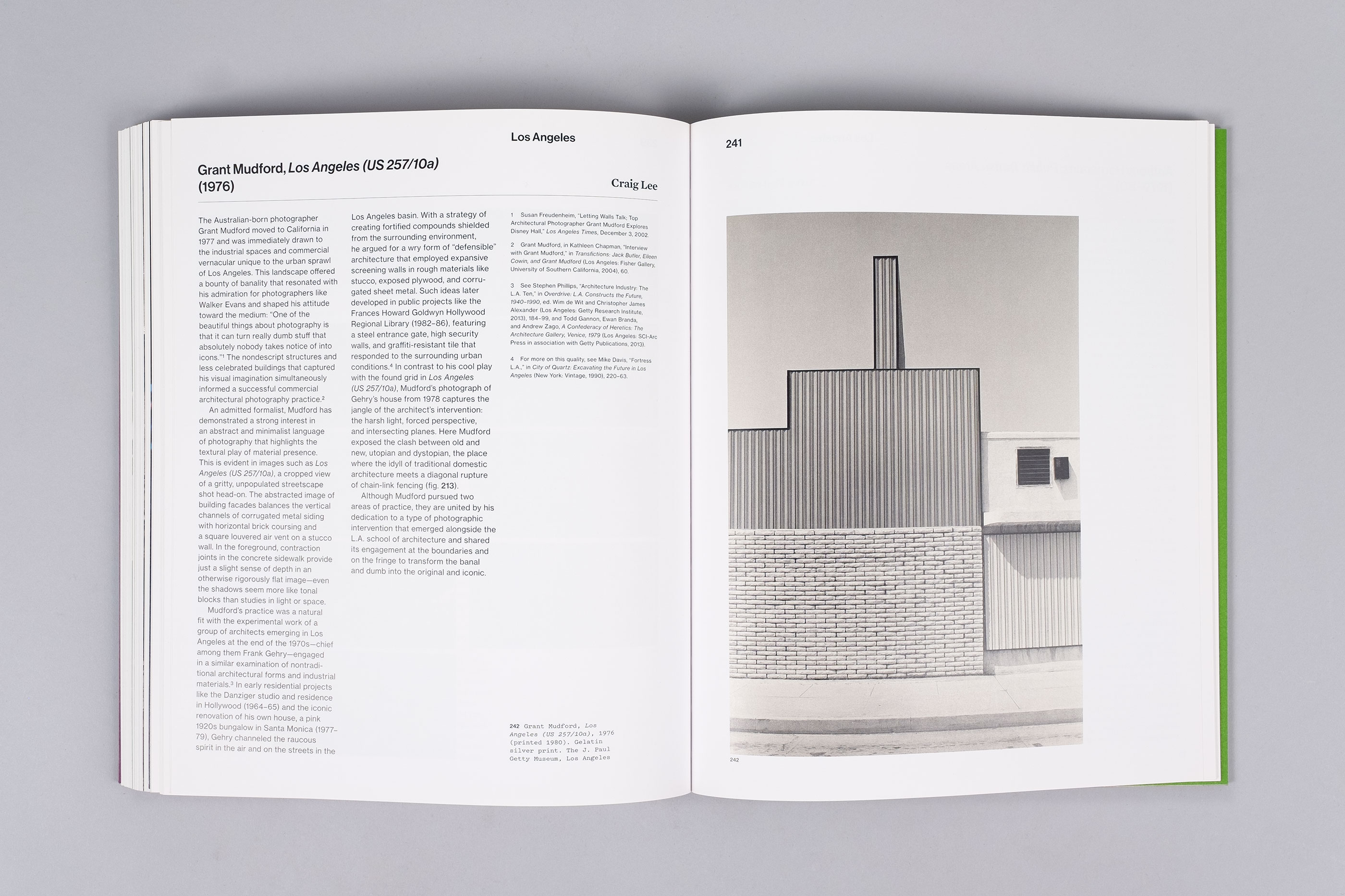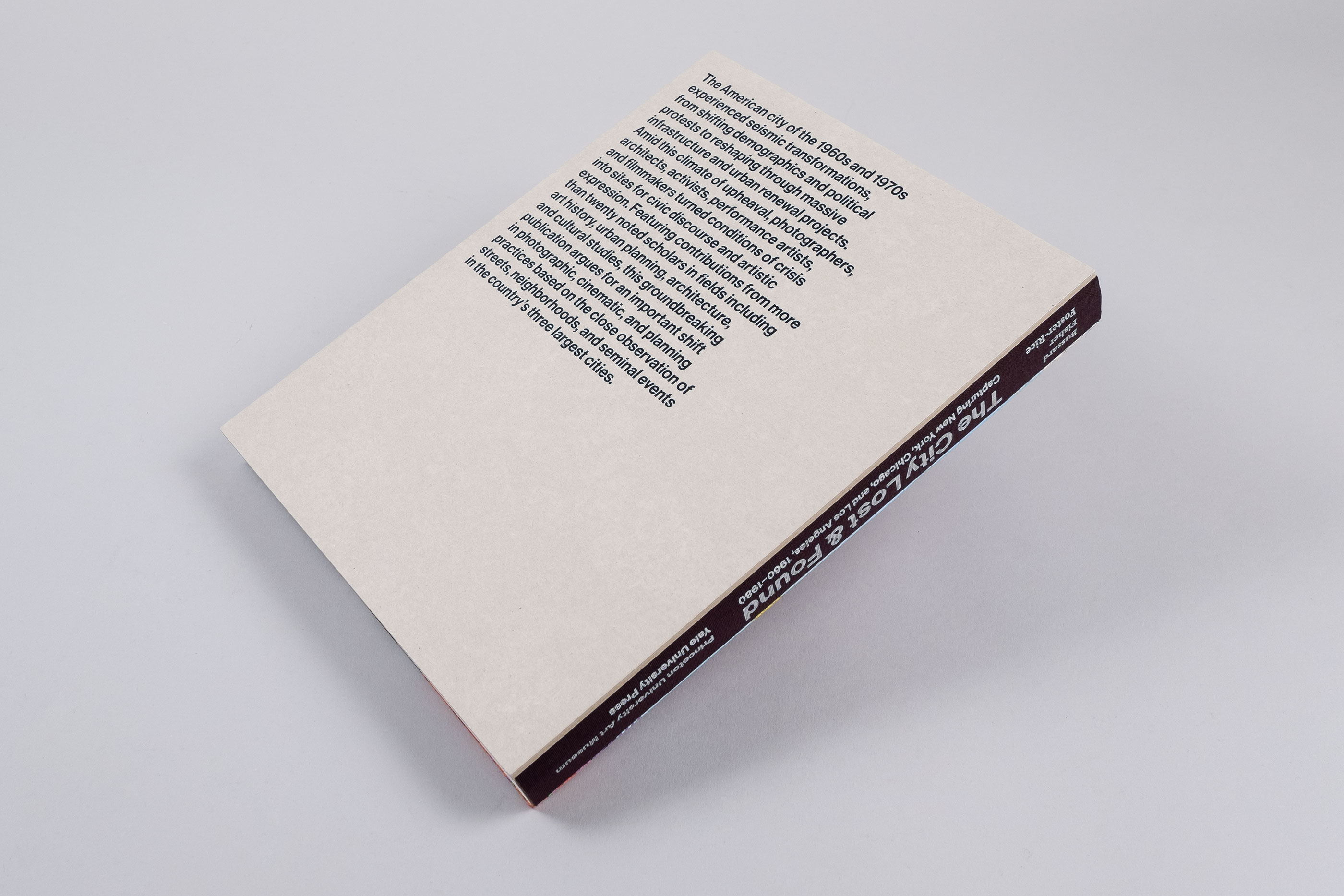 The City Lost & Found
Developed on the occasion of an exhibition of the same name, The City Lost & Found: Capturing New York, Chicago, and Los Angeles, 1960–1980 examines how a wide range of cultural practices—urban planning, documentary, activism, film, and art—grappled with the urban crisis of the 1960s and '70s in America's three largest cities.
The book chapter headings are structured according to the geography of the three cities examined, with Los Angeles always appearing to the left, or west of, Chicago and New York. Typographically the book picks up on the International Style school of modernism prevalent in urban studies literature, and urban planning documents, at the time: the cover typeface is Neue Haas Grotesk, a redrawing of Helvetica by Christian Schwartz of Commercial Type; its body serif is Mercury, a traditional newspaper font. Given the interdisciplinarity of the exhibition's materials, the book's image flow is optimized for unexpected juxtapositions of material.
8 ¾ × 10 ¾ inches
272 pages, hardcover
2015