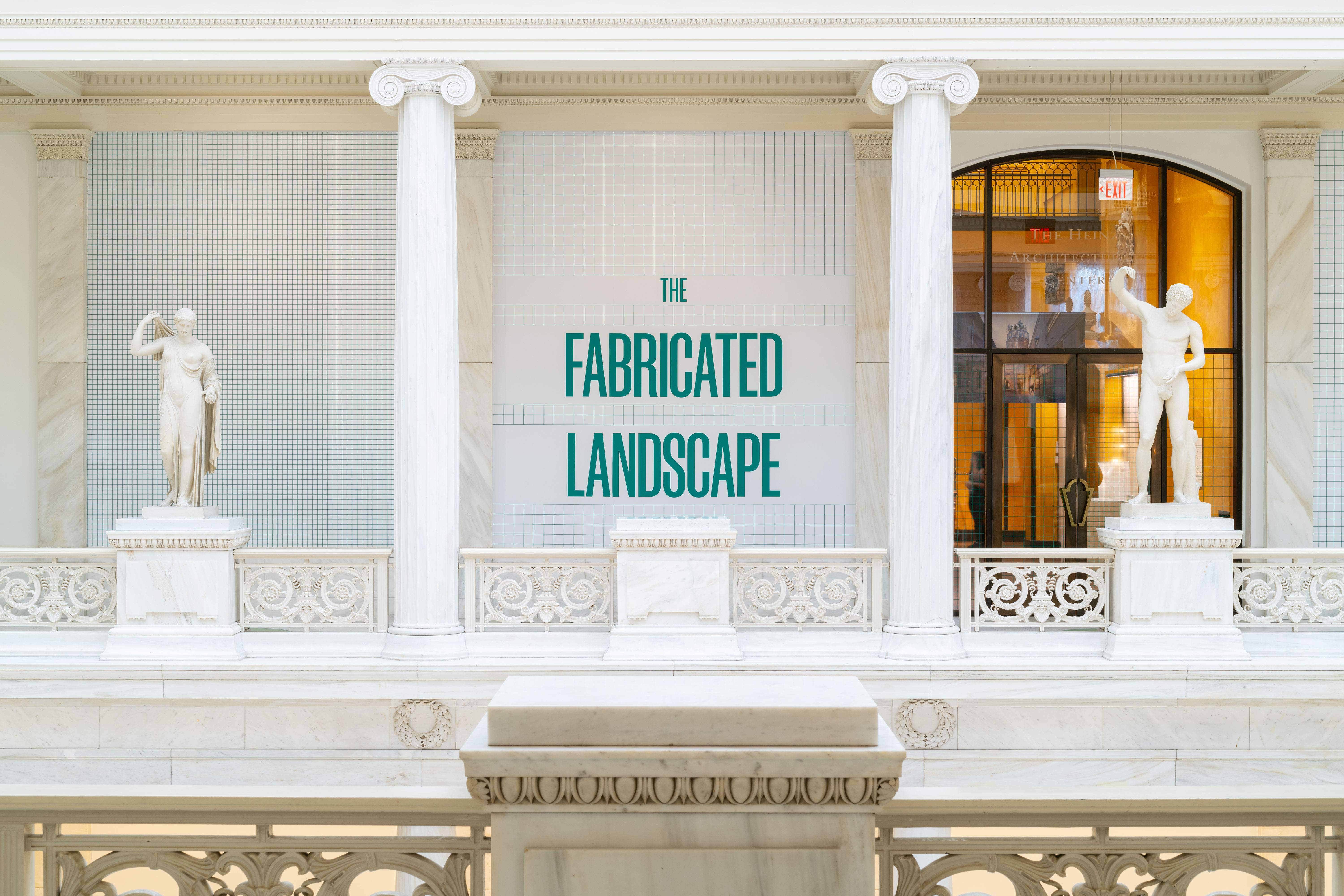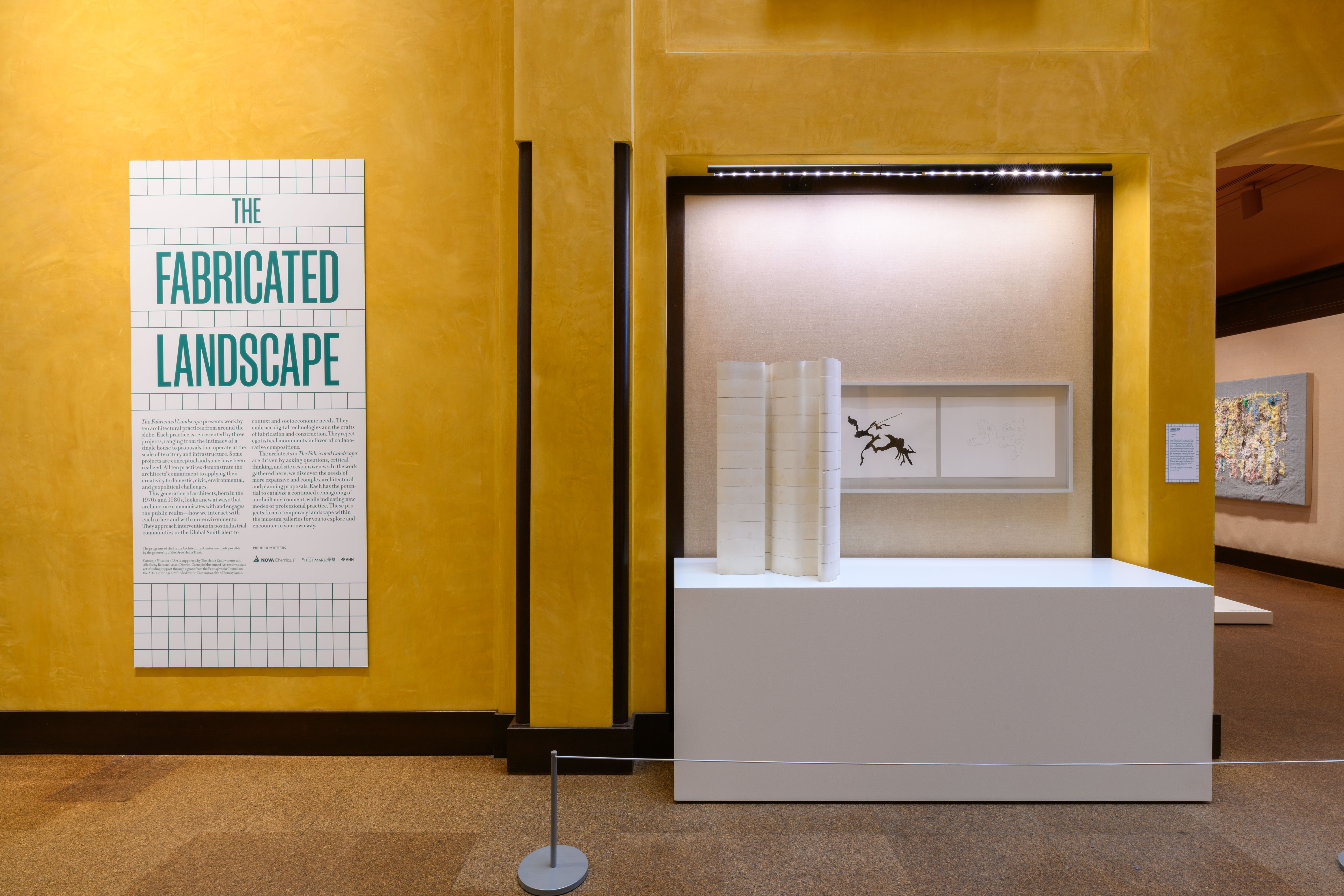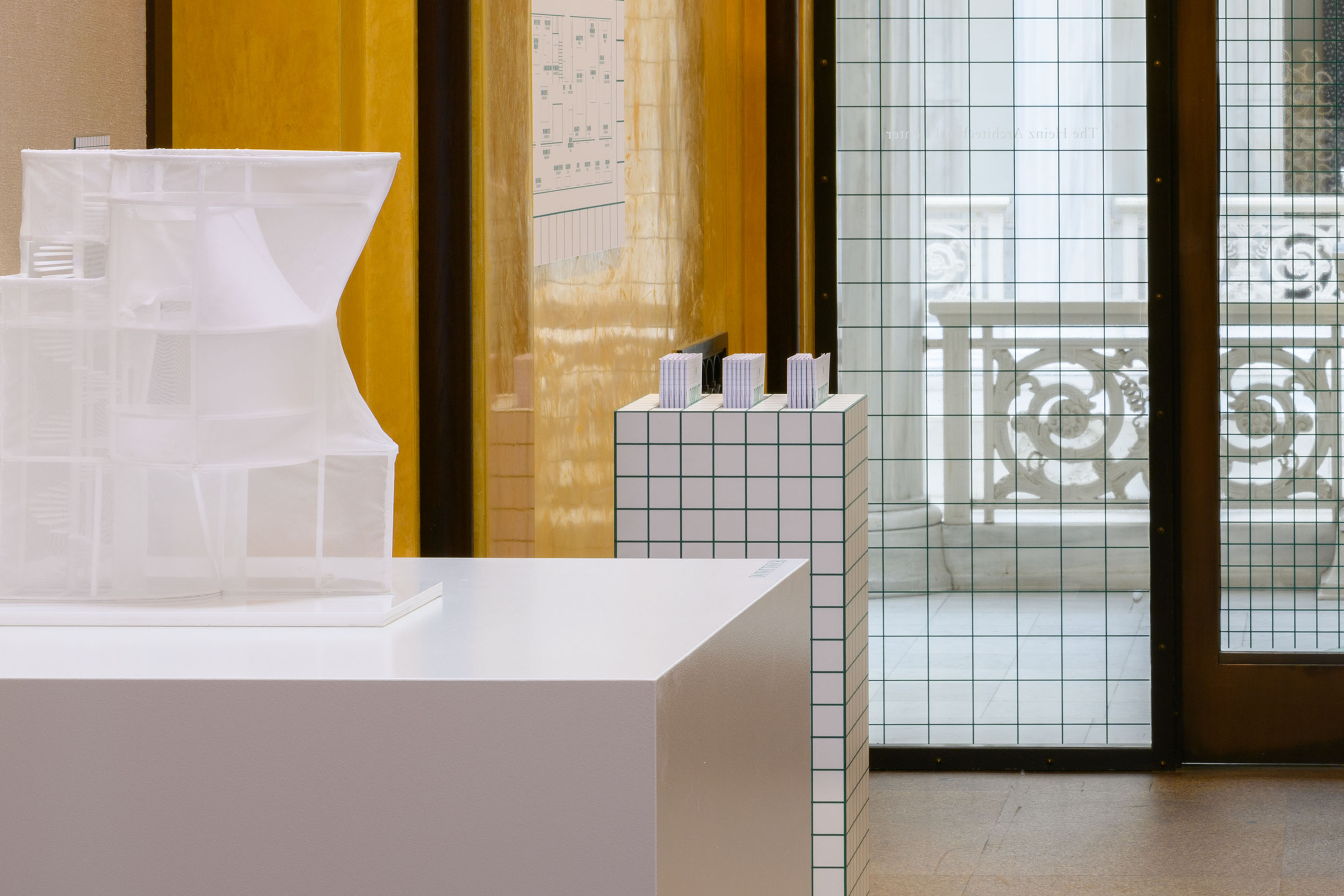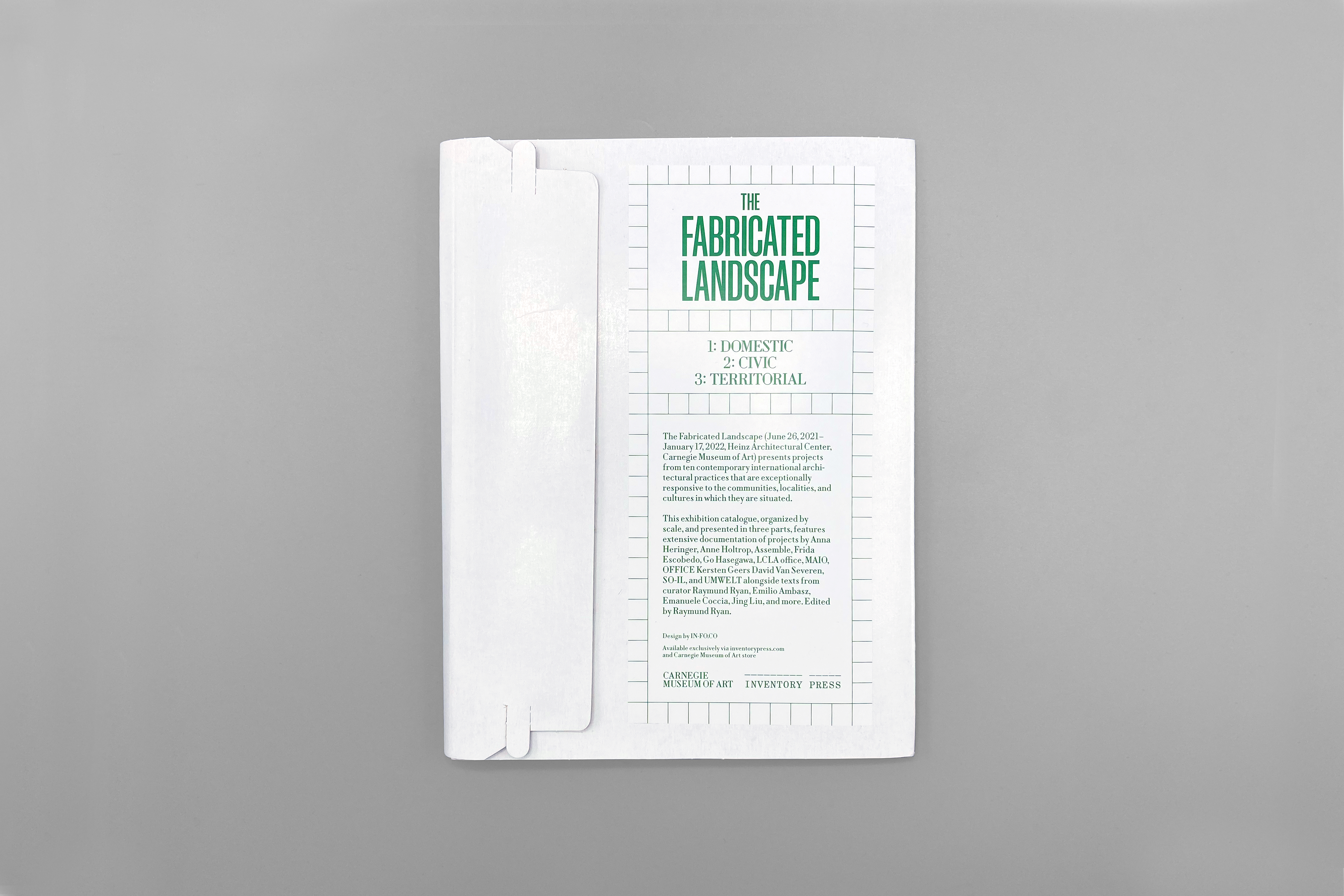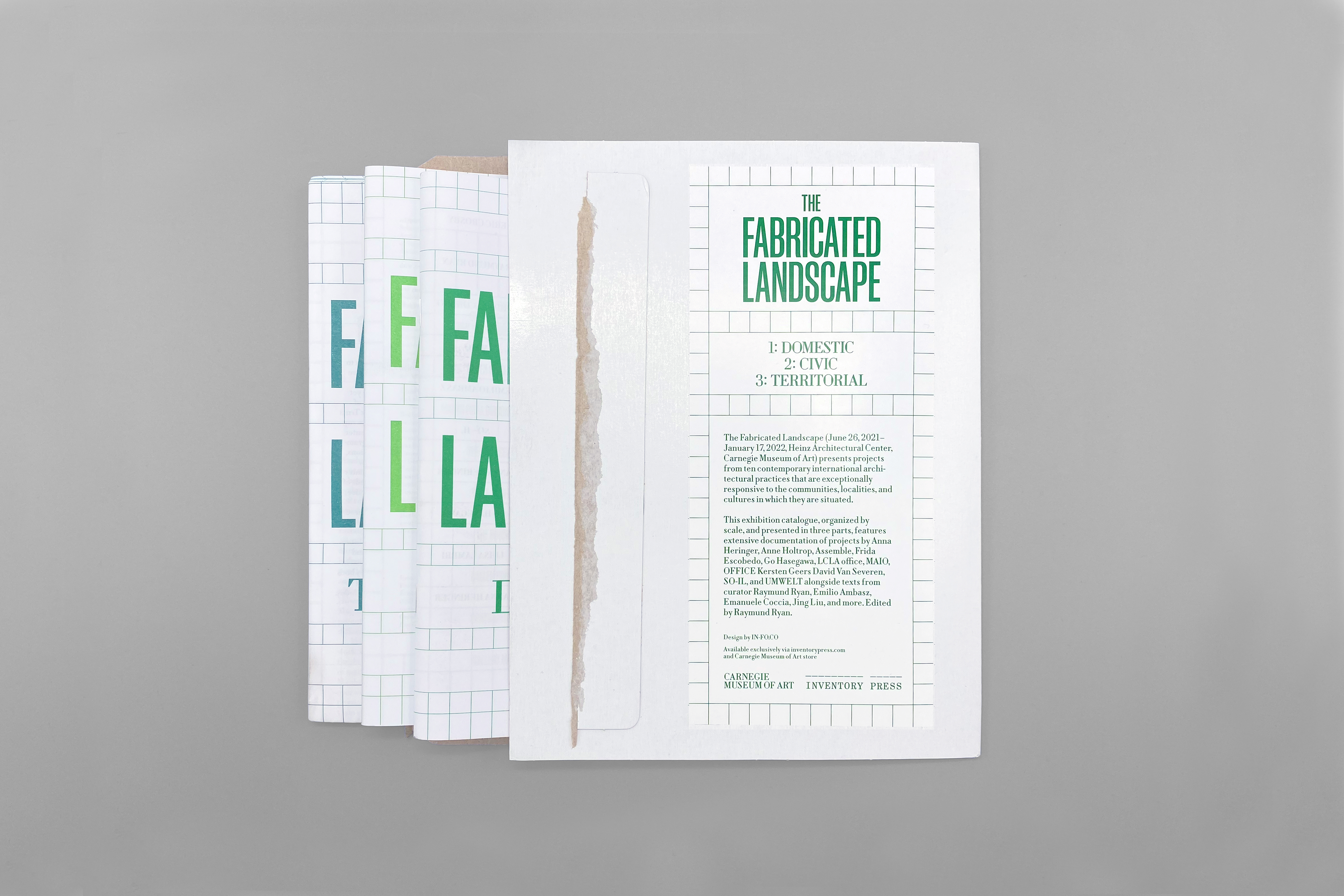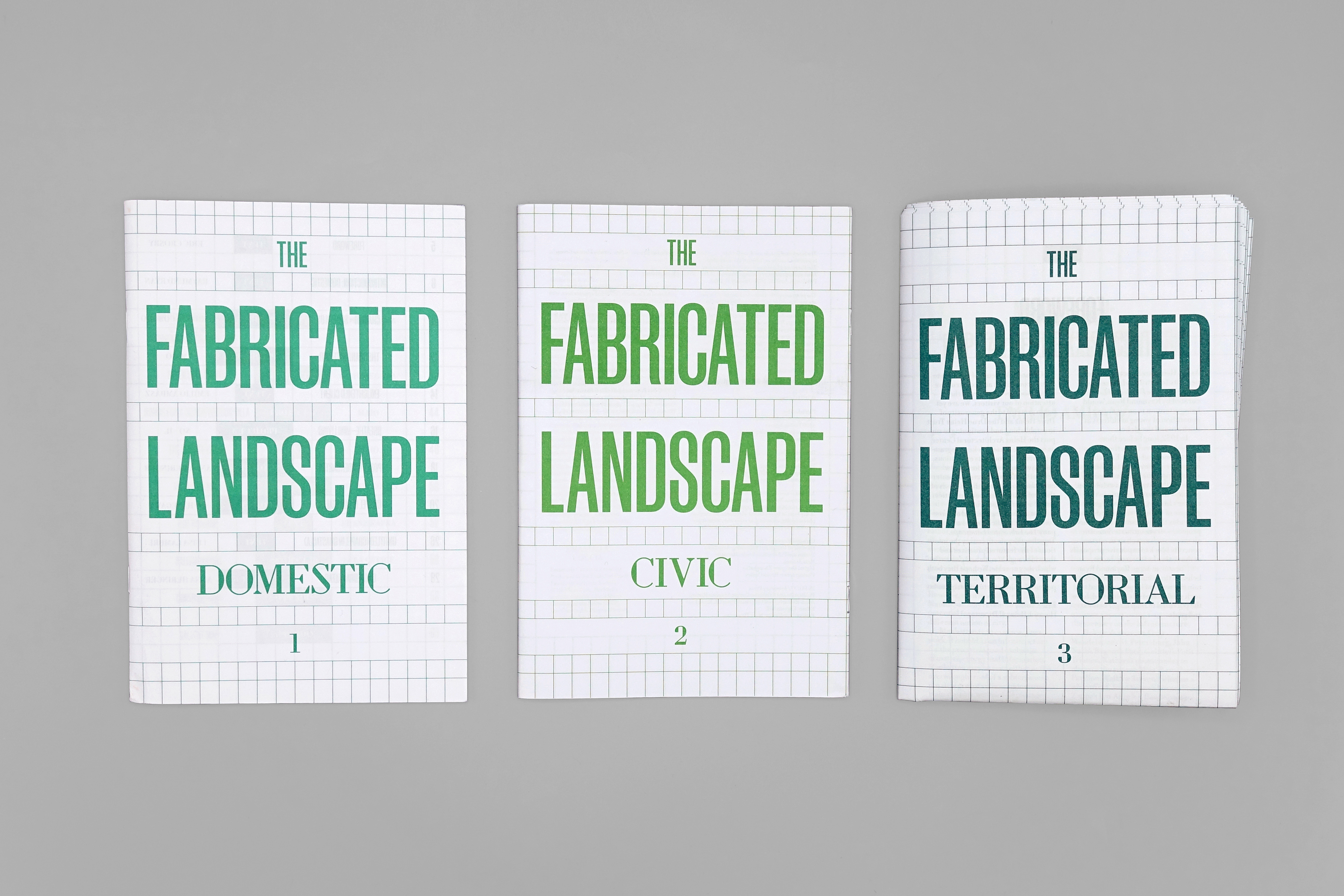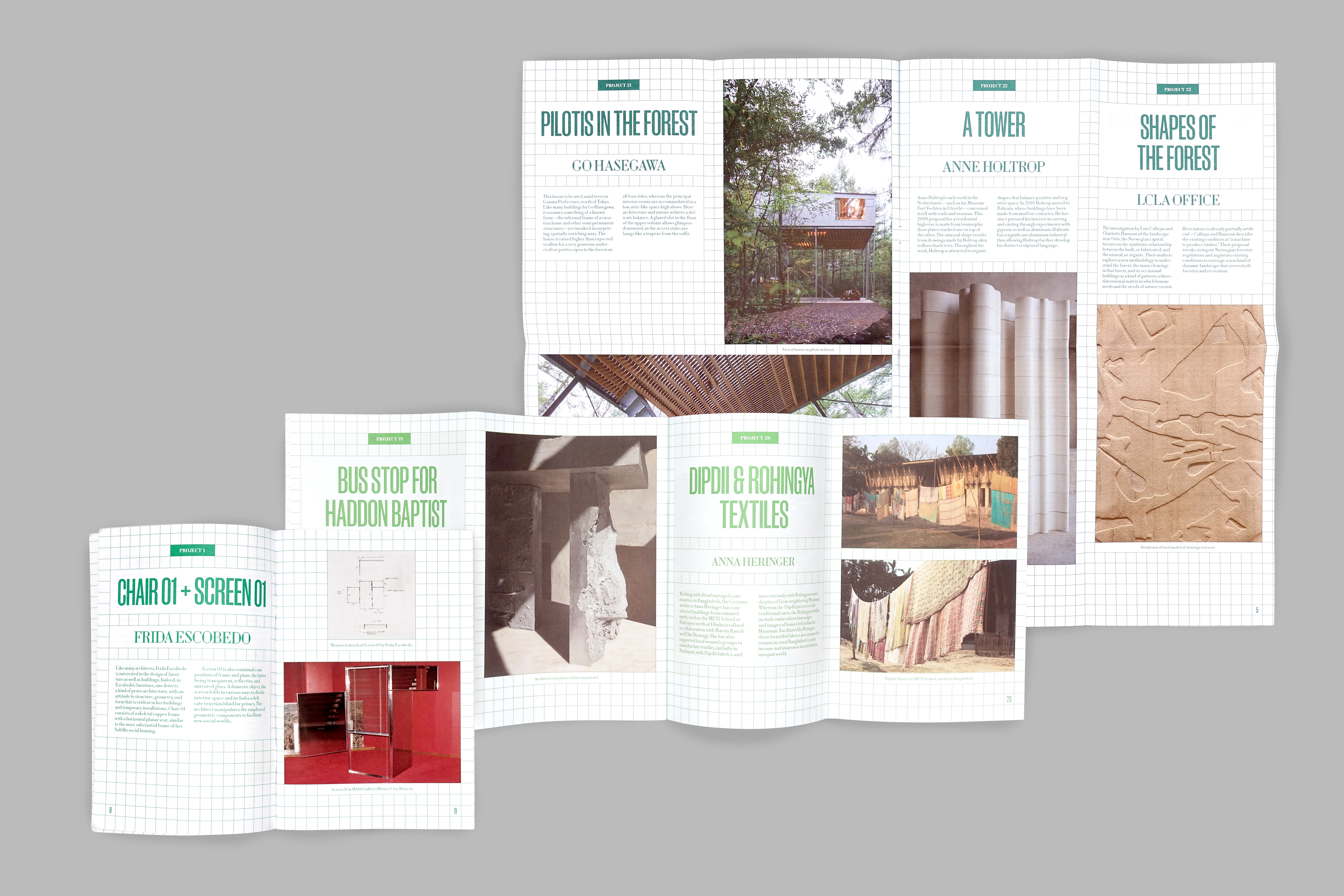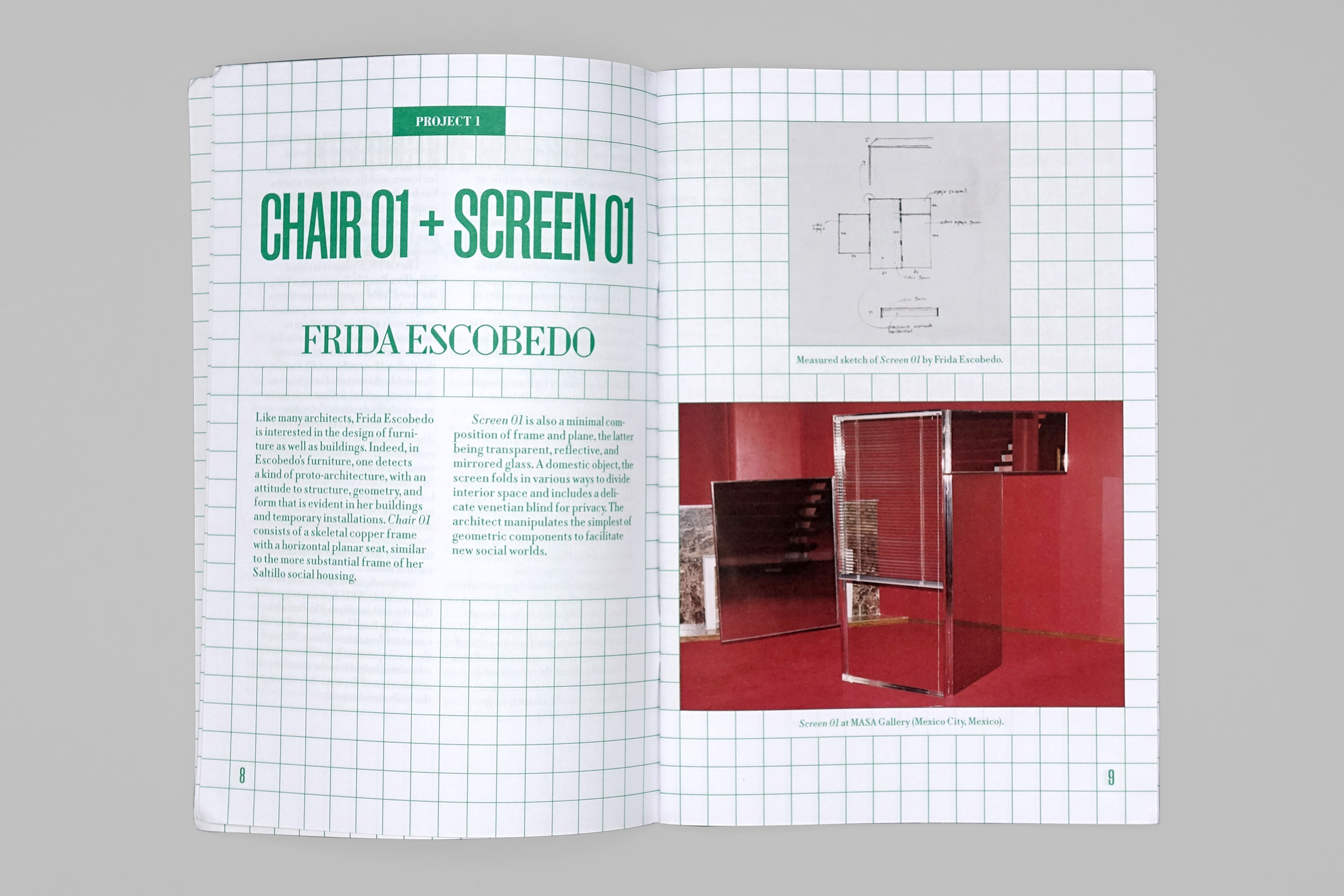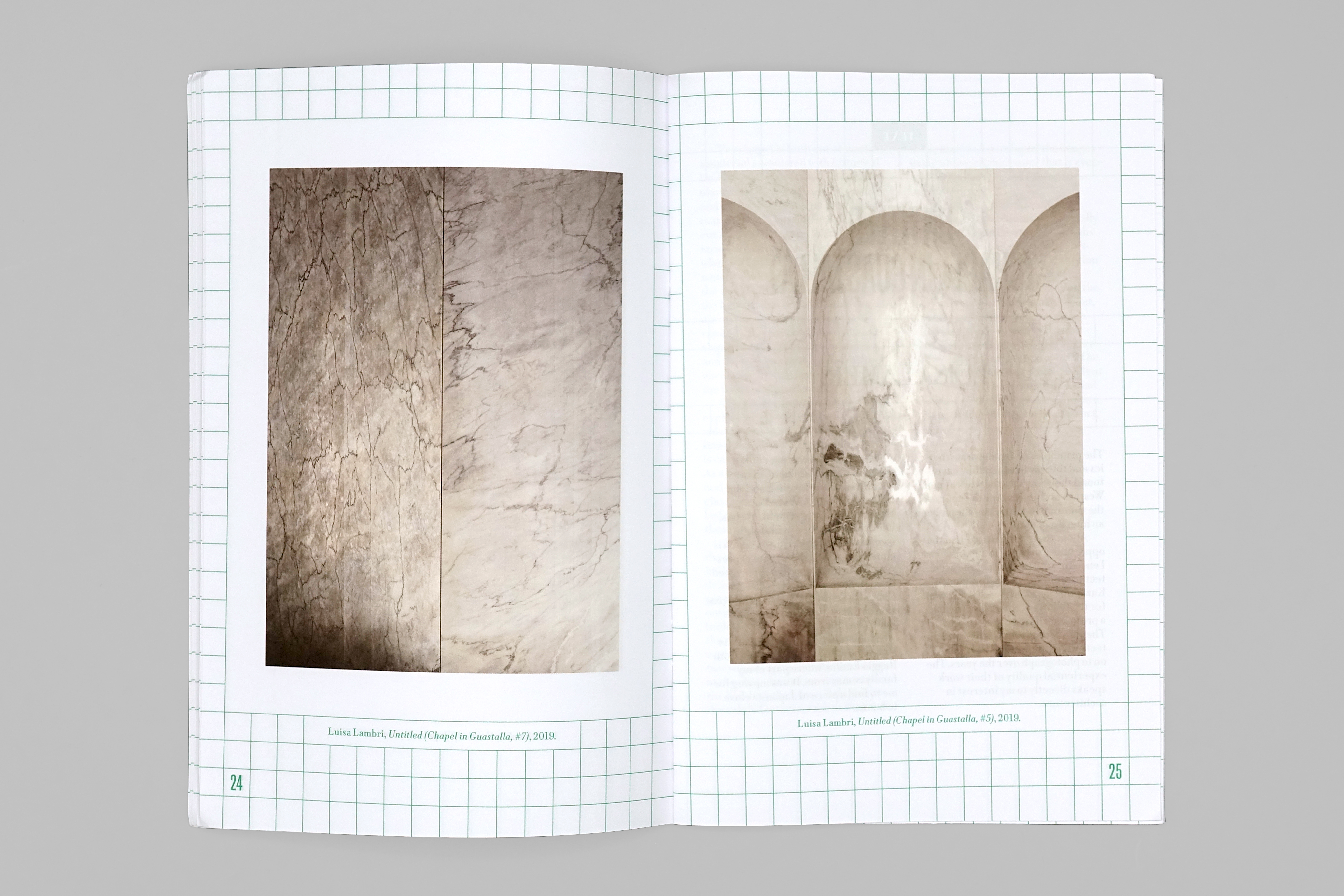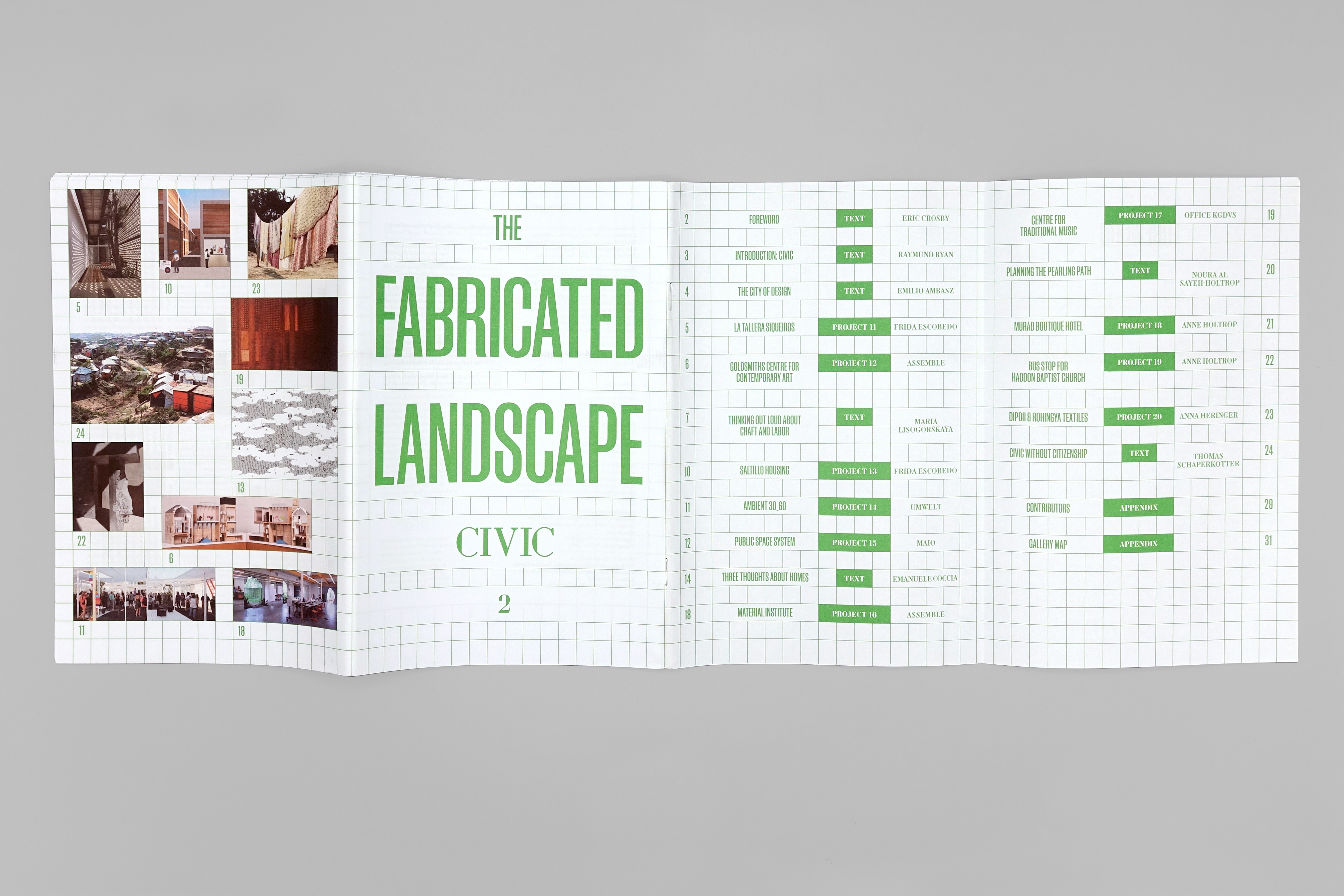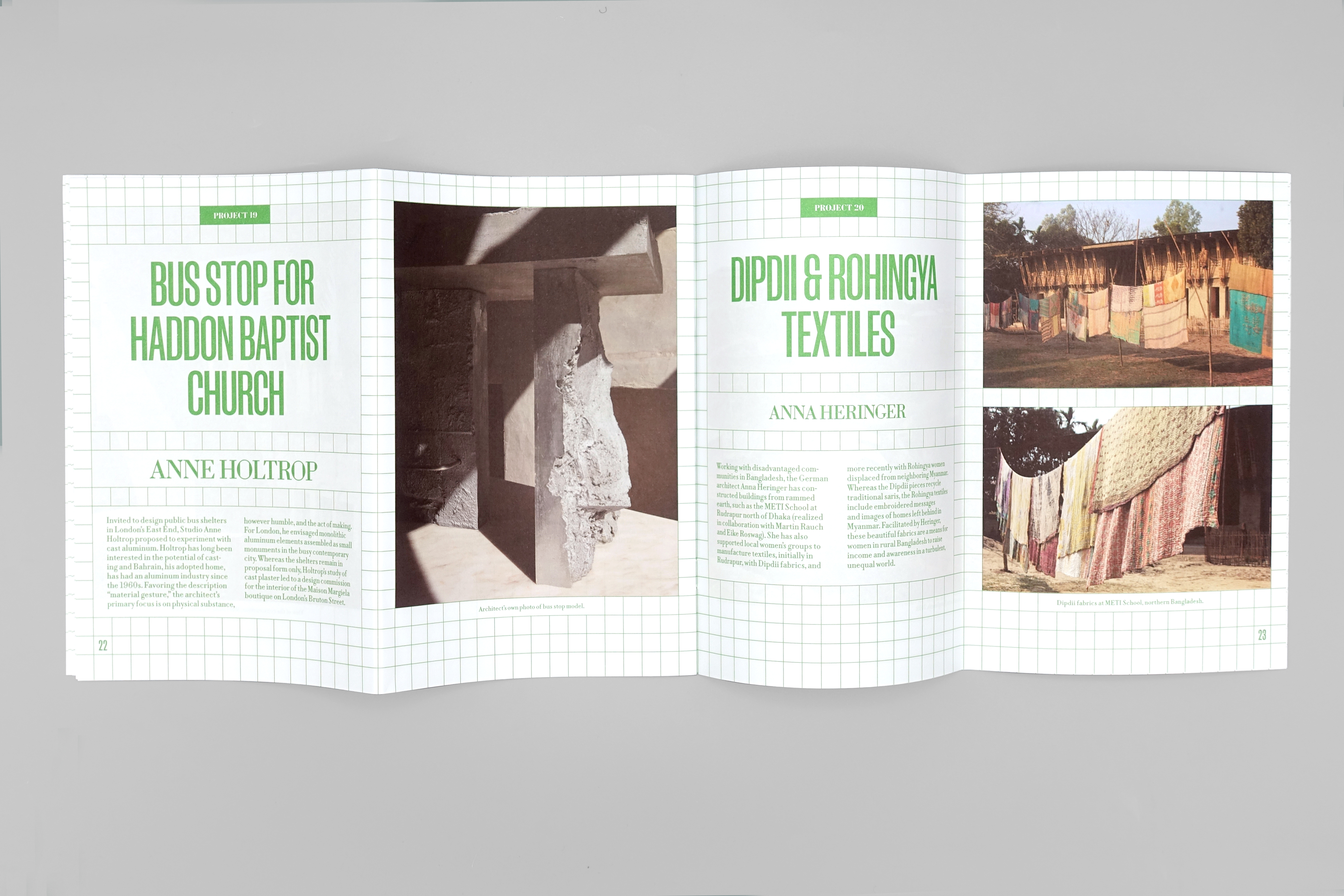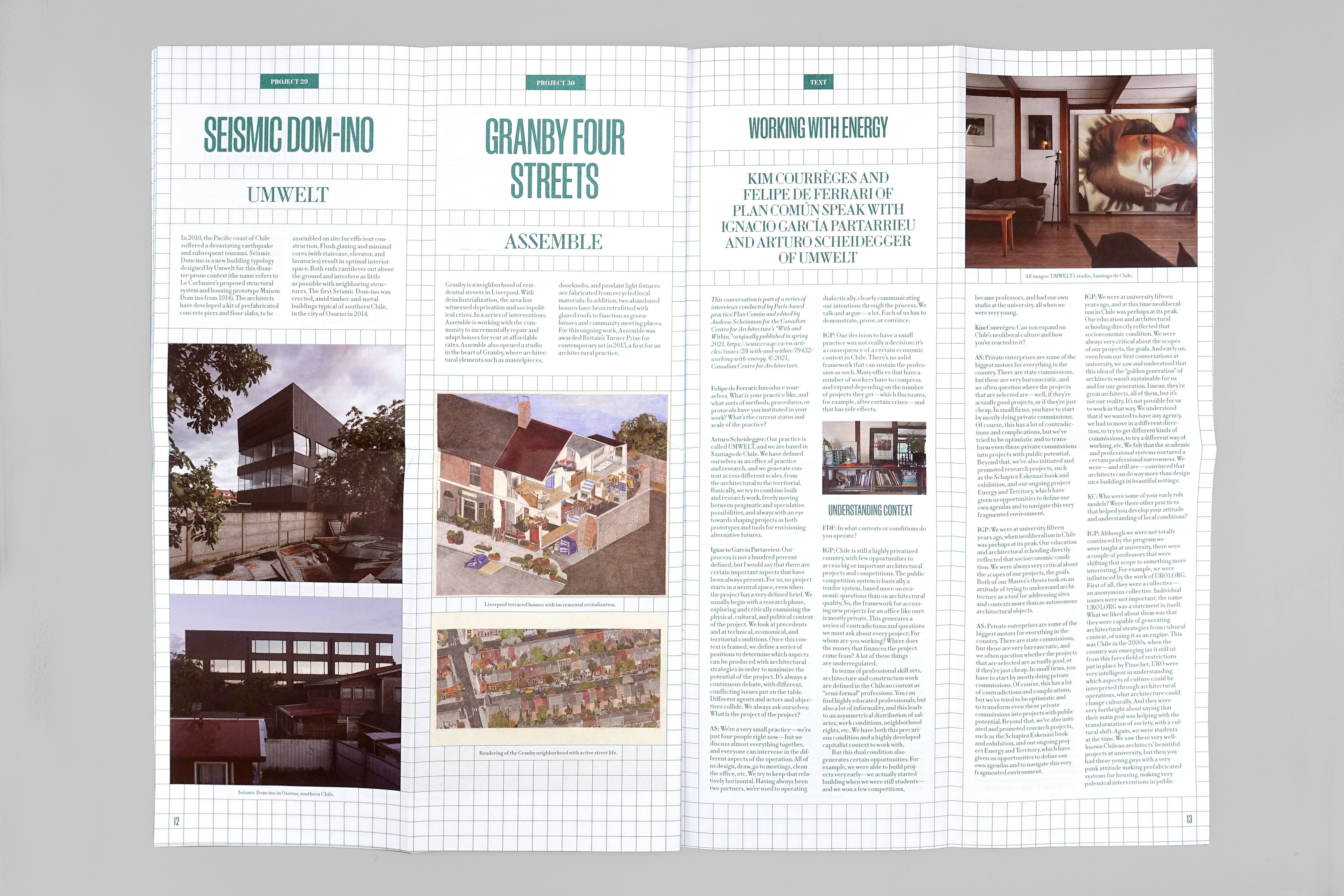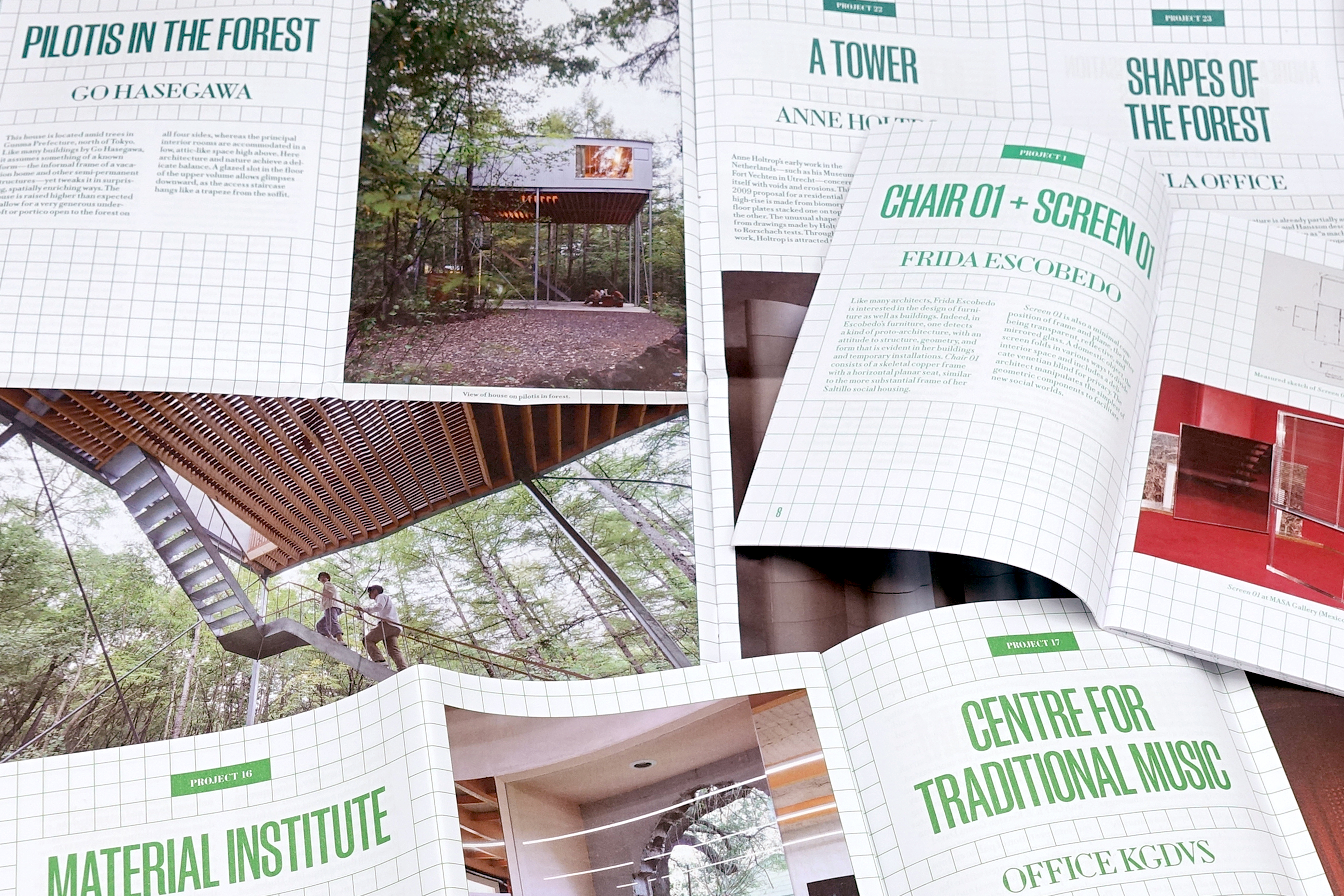 The Fabricated Landscape
The Fabricated Landscape at the Carnegie Museum of Art, Pittsburgh, presents projects from ten contemporary international architectural practices: Anna Heringer, Anne Holtrop, Assemble, Frida Escobedo, Go Hasegawa, LCLA Office, MAIO, OFFICE Kersten Geers David Van Severen, SO-IL, and UMWELT. From single houses to large-scale infrastructure and public spaces, all participating practices look at architecture and design as they relate to local communities and the natural environments in which they exist.
IN-FO.CO designed the exhibition graphics and exhibition guide. Based on a continuous grid system, the publication's three volumes, each a different shade of Pantone green, are packaged in a 6 × 9 inch folder, but fold out to dramatically varied page sizes: 6 × 9 inches, 12 × 9 inches, and 12 × 18 inches.
Shannon Harvey, Adam Michaels, Dani Grossman, Siyun Oh, Kevin Lee