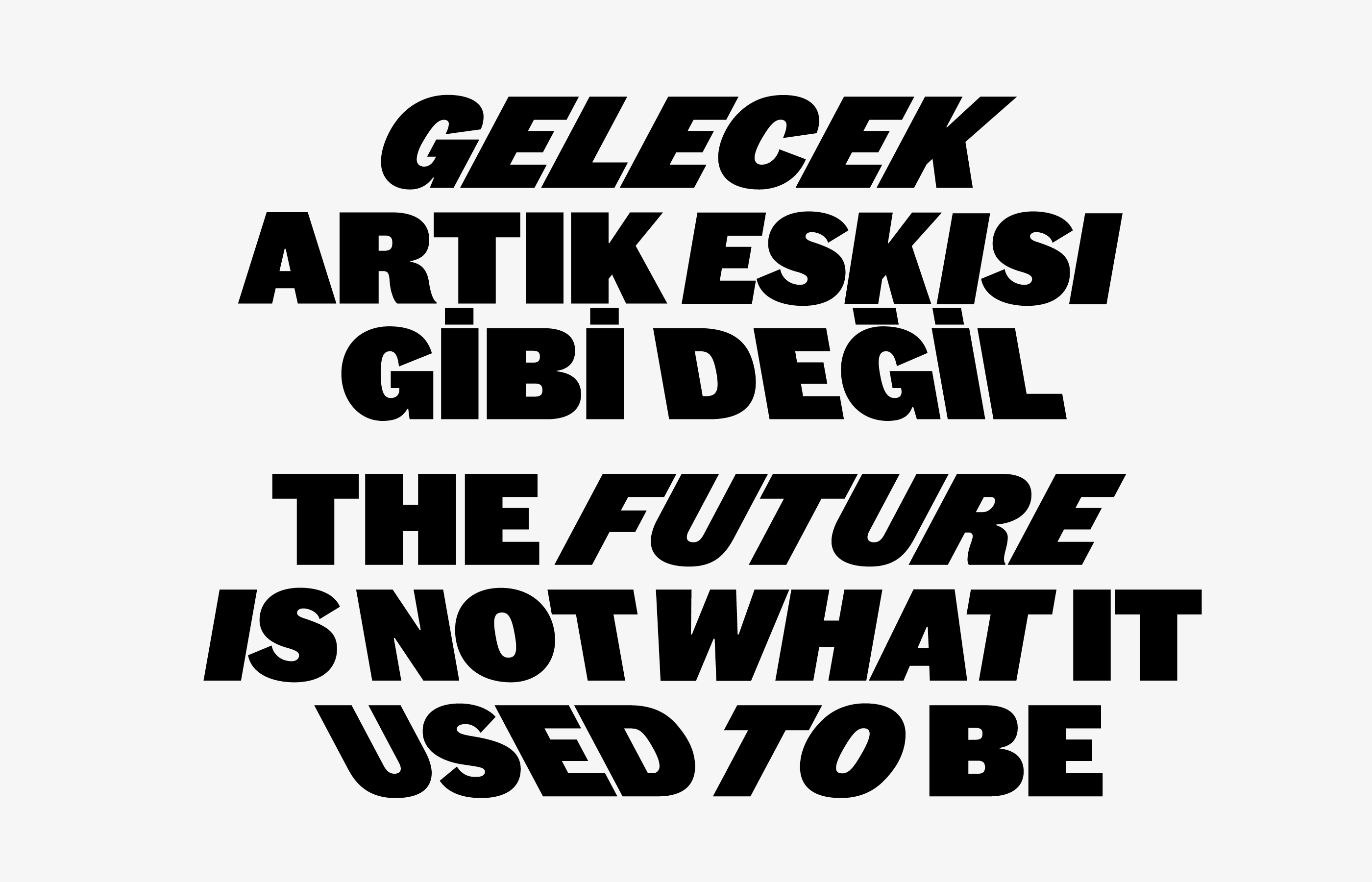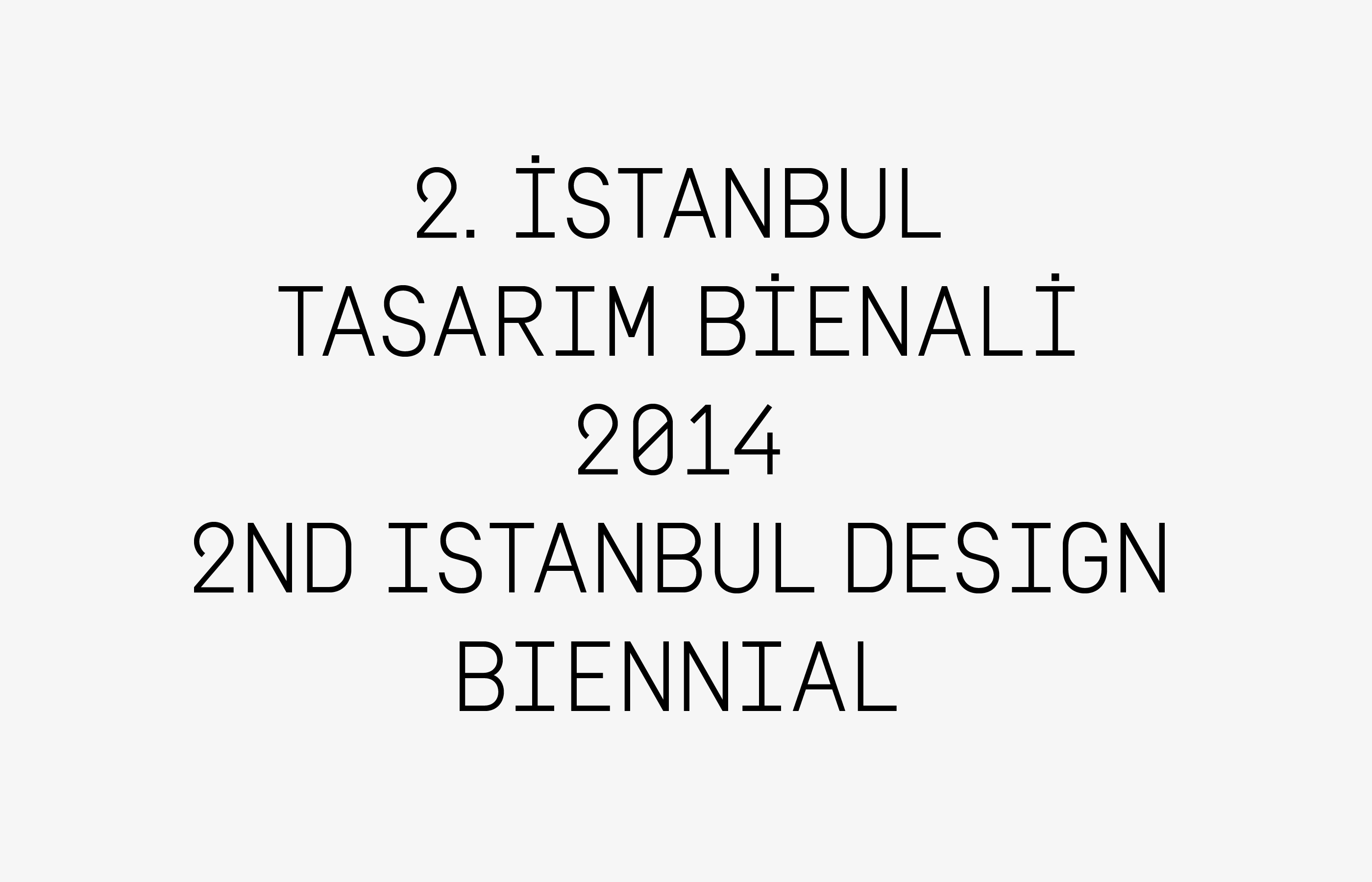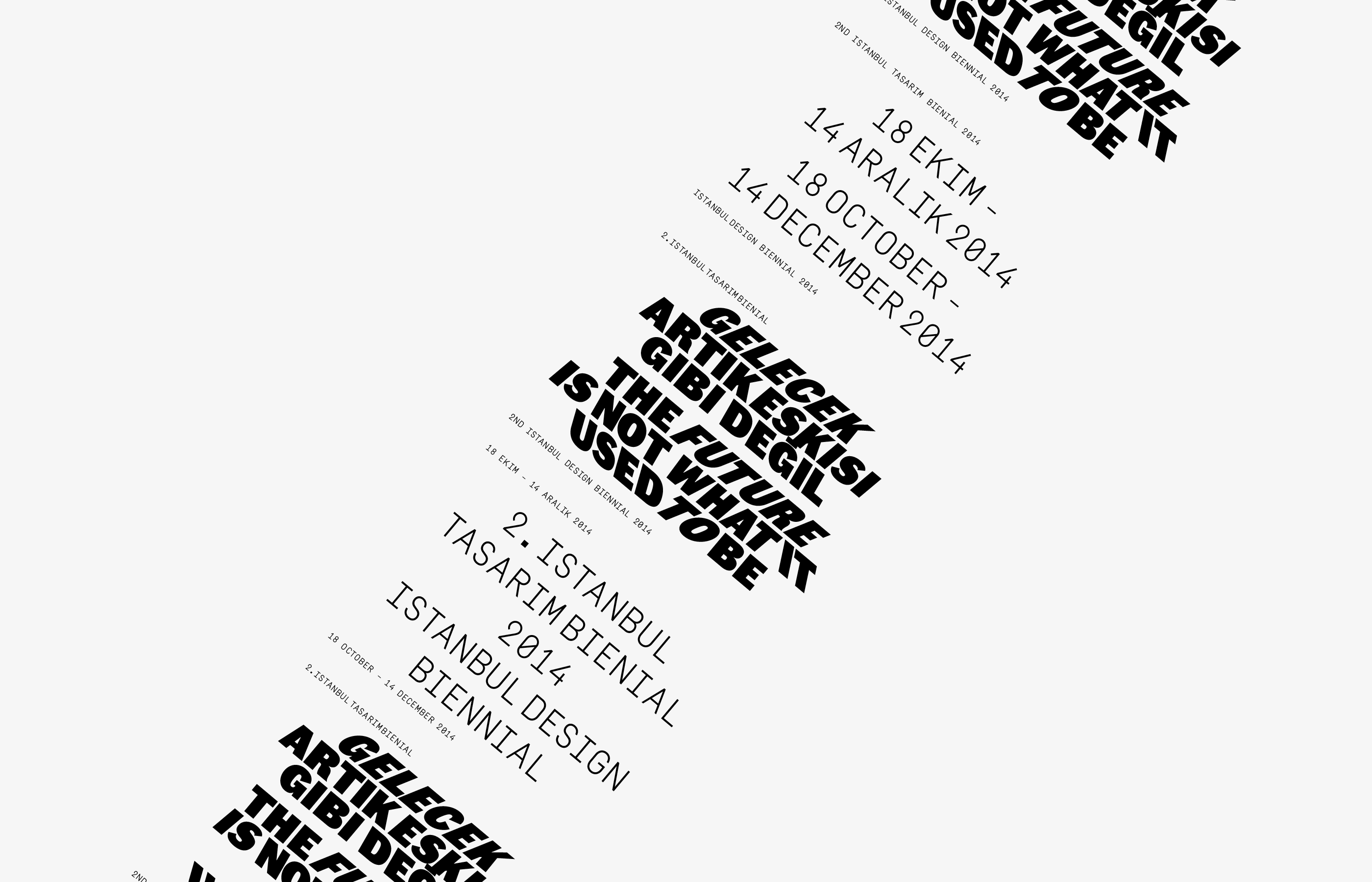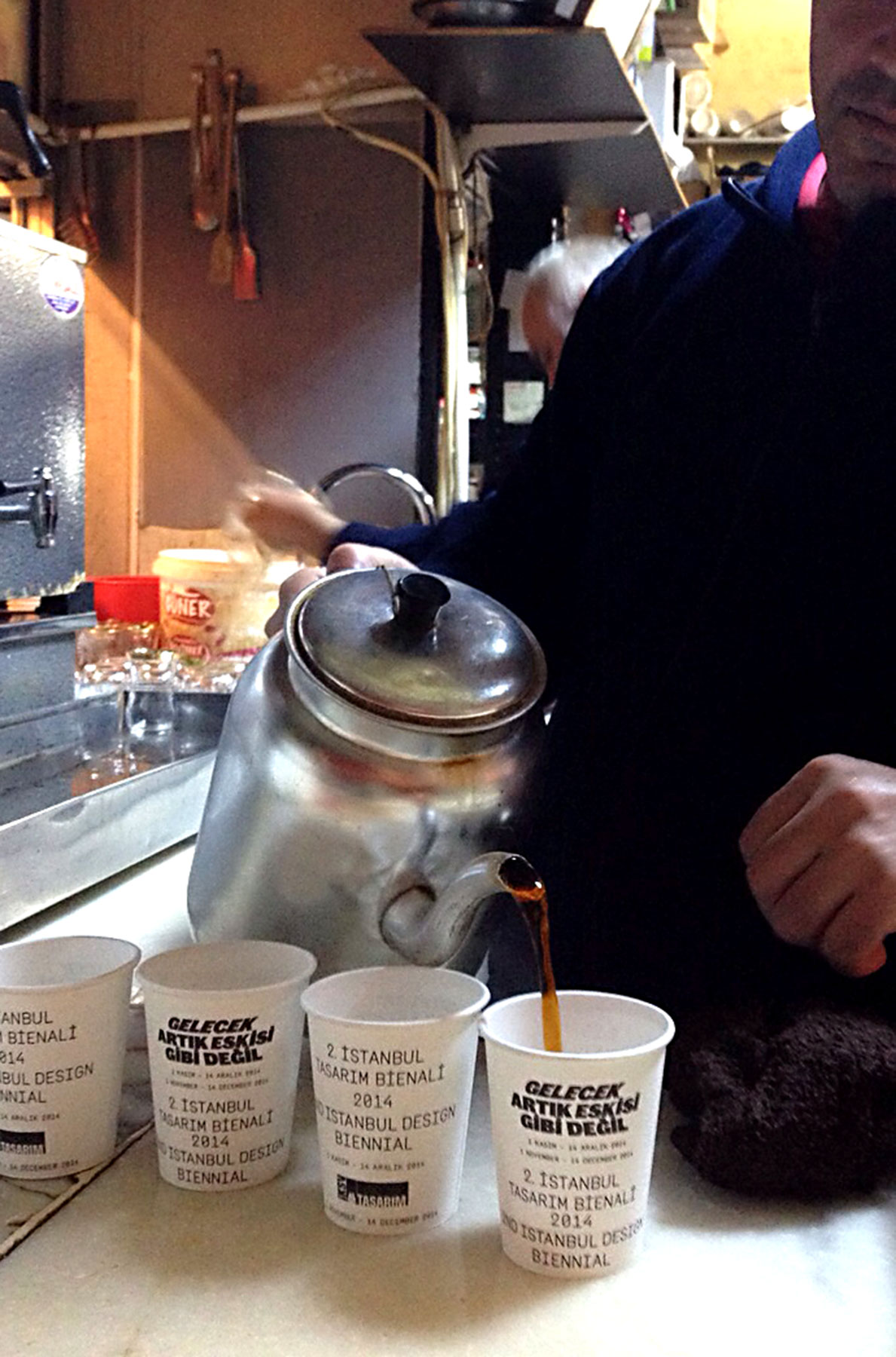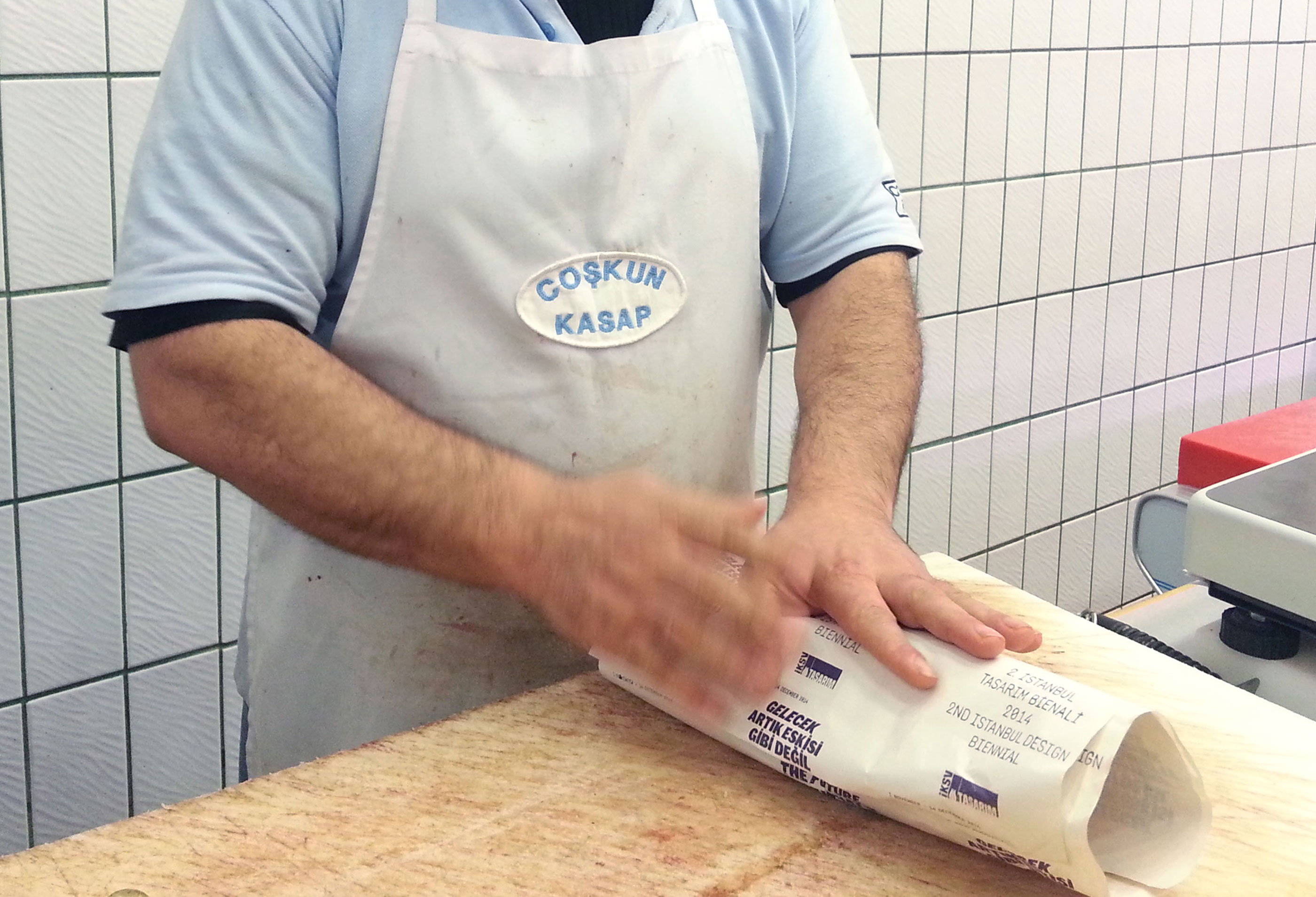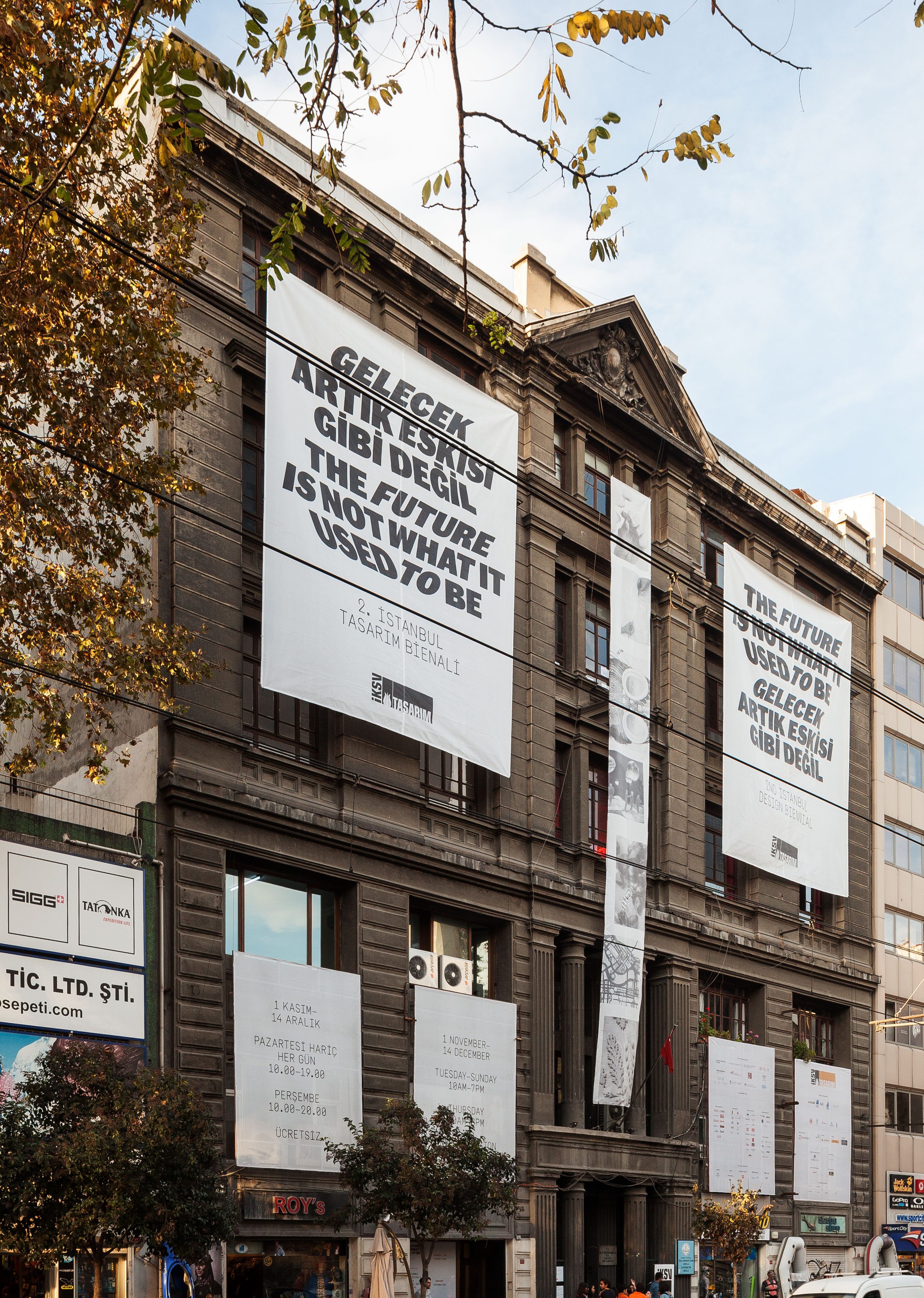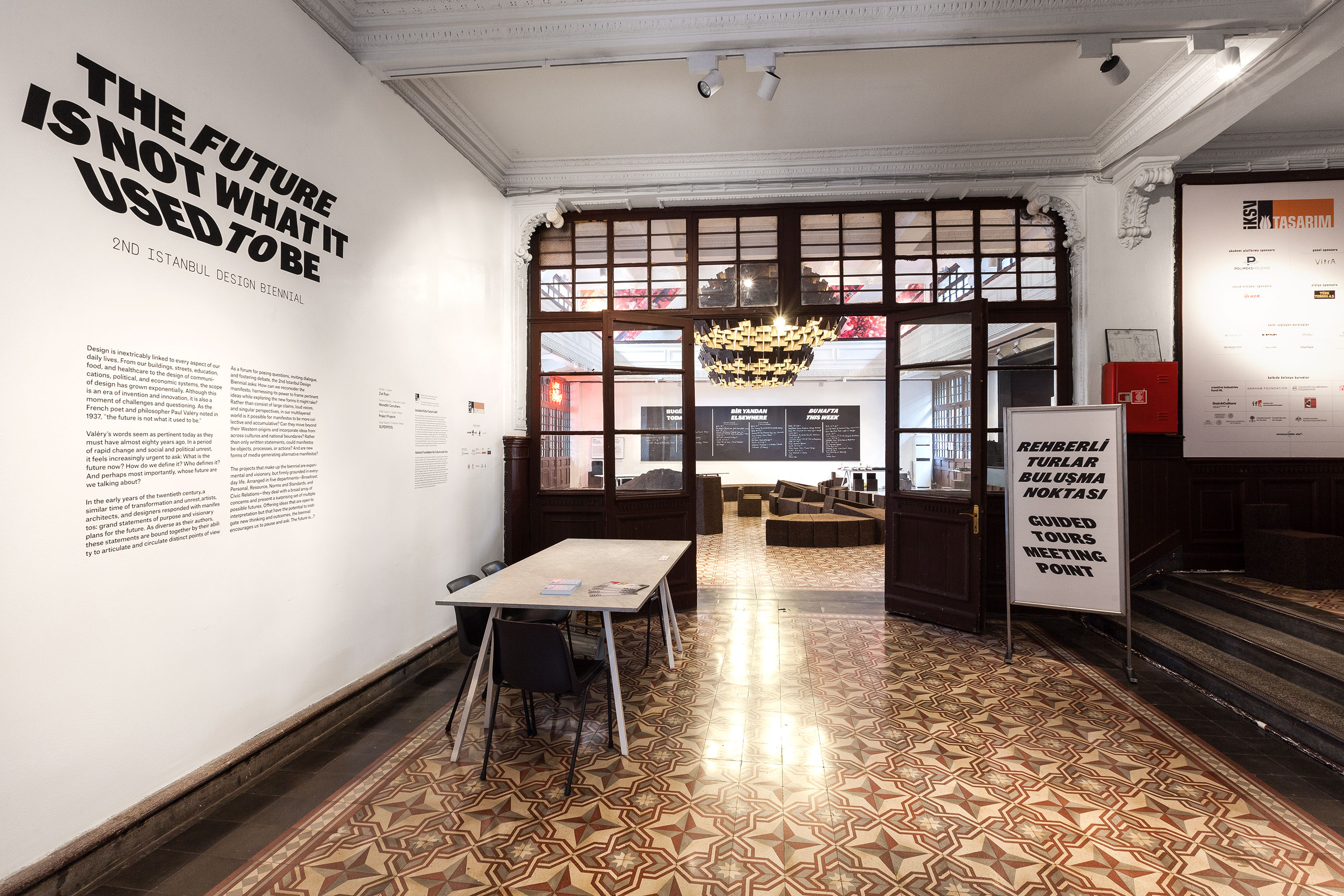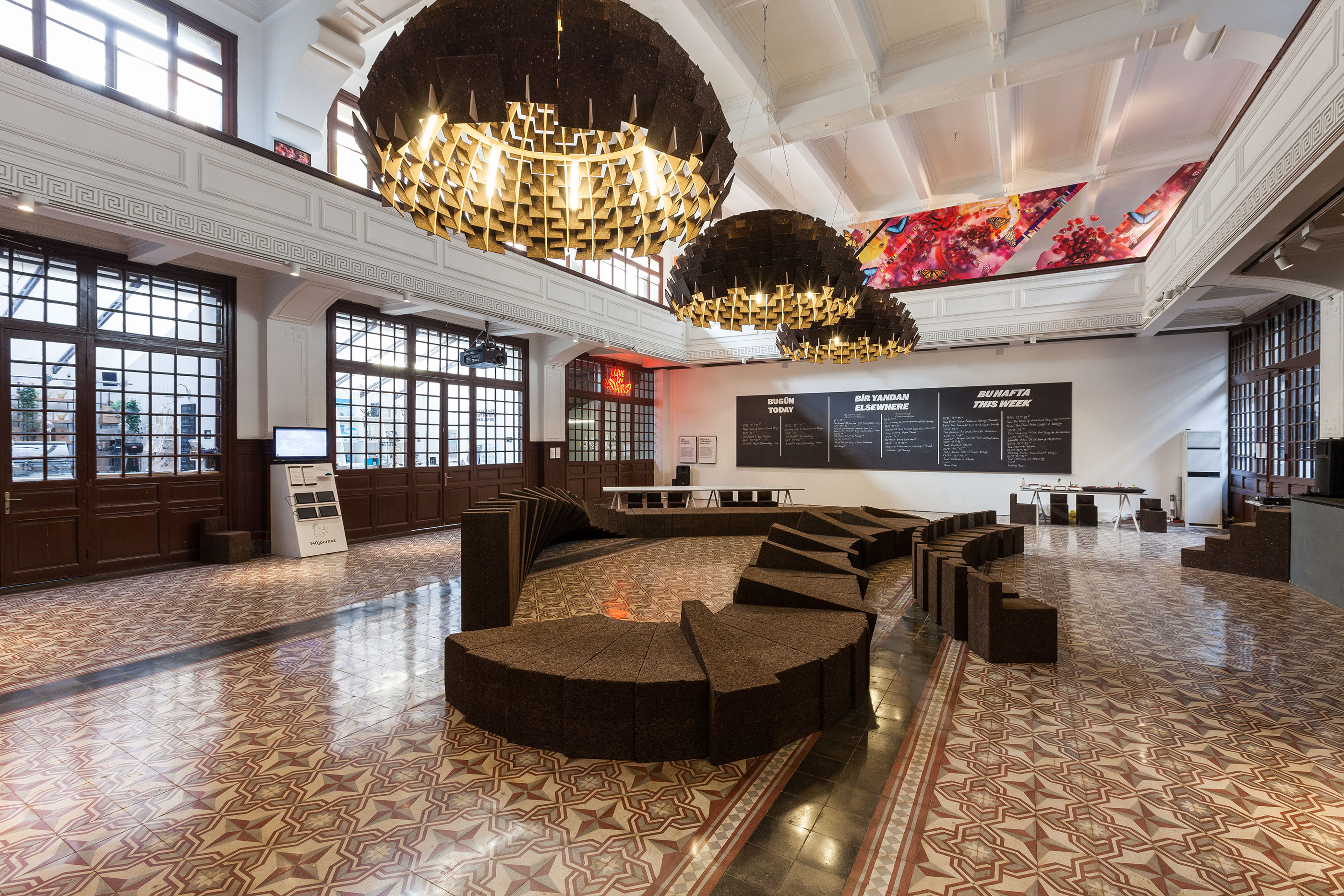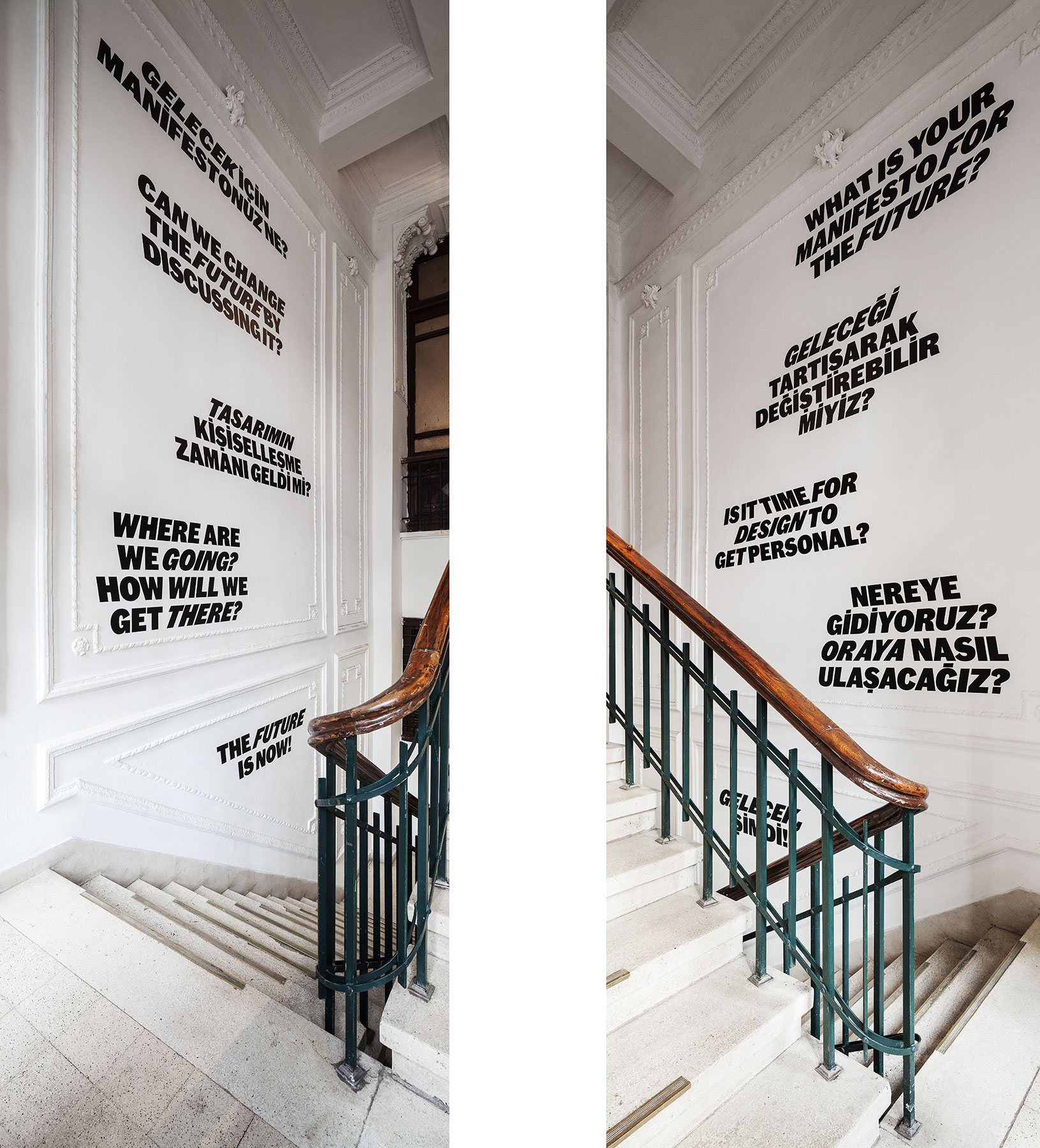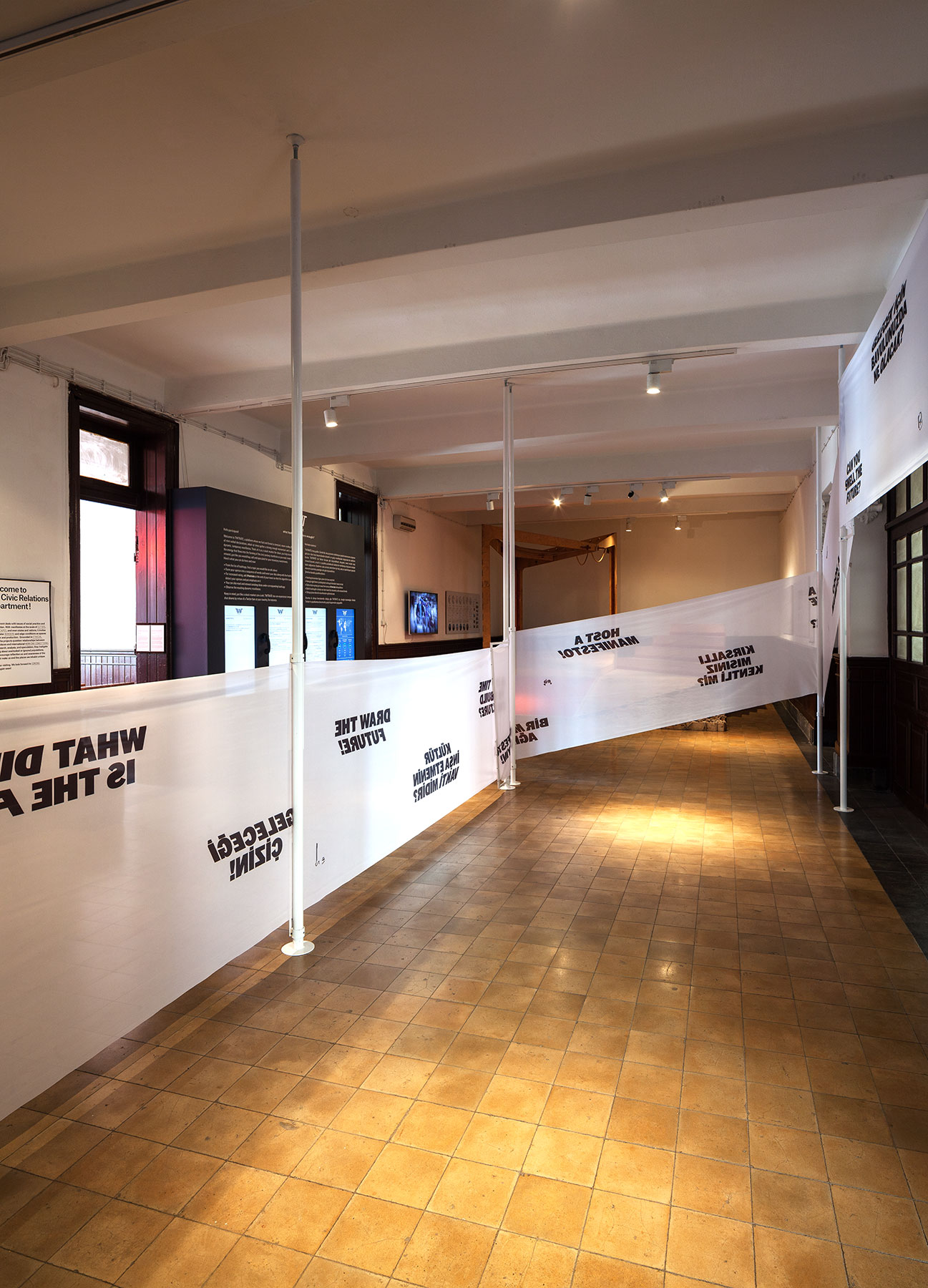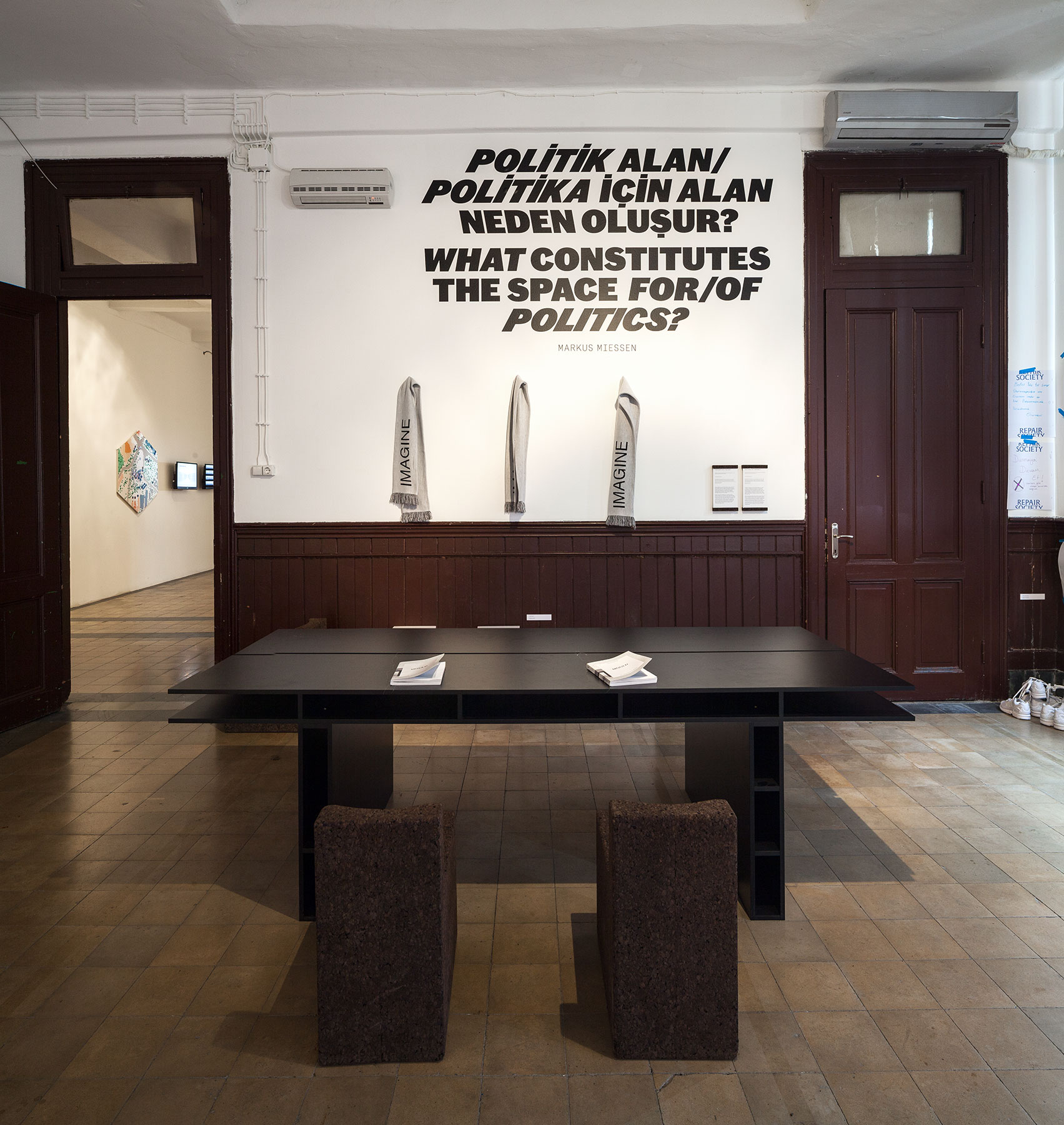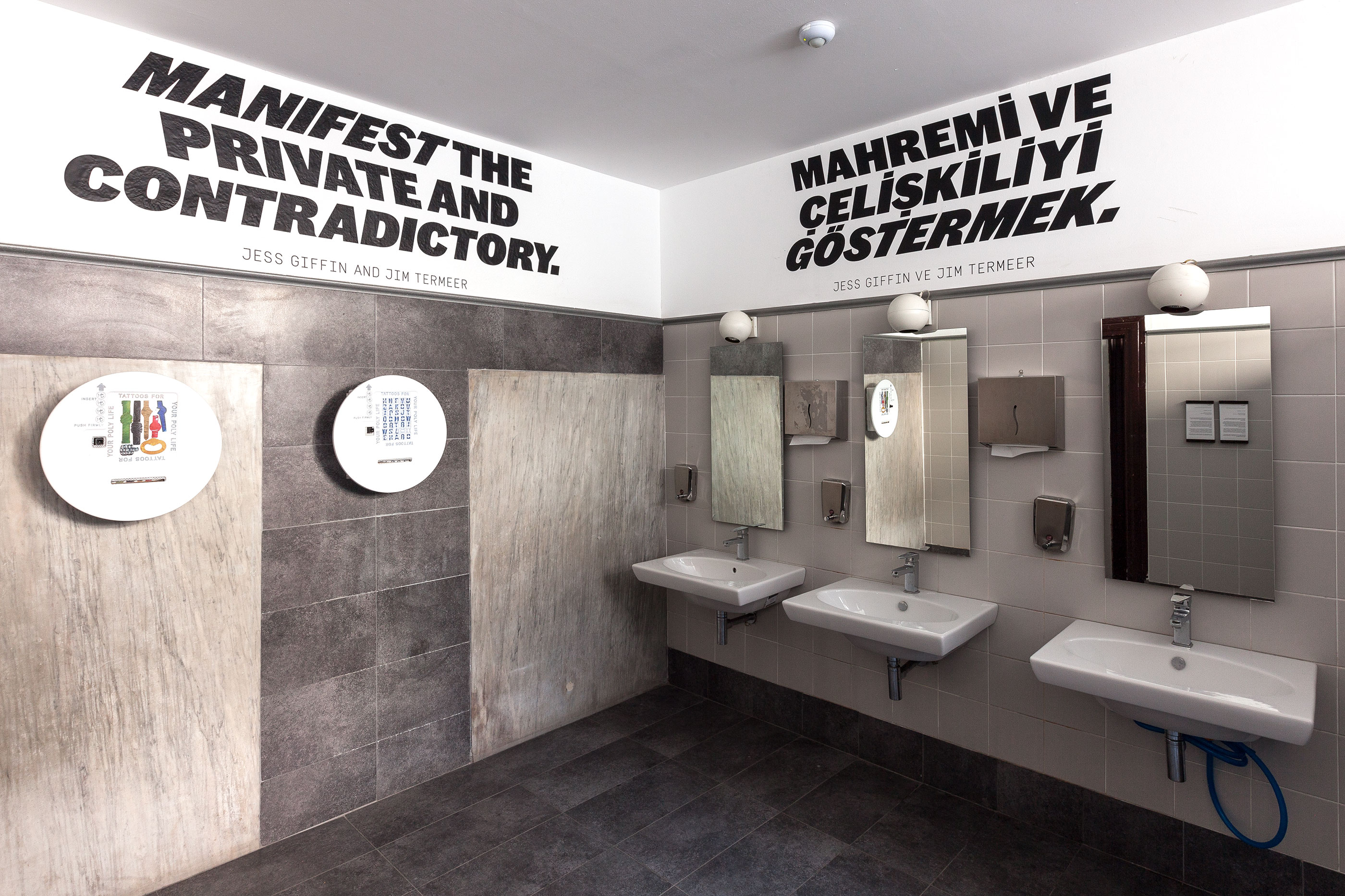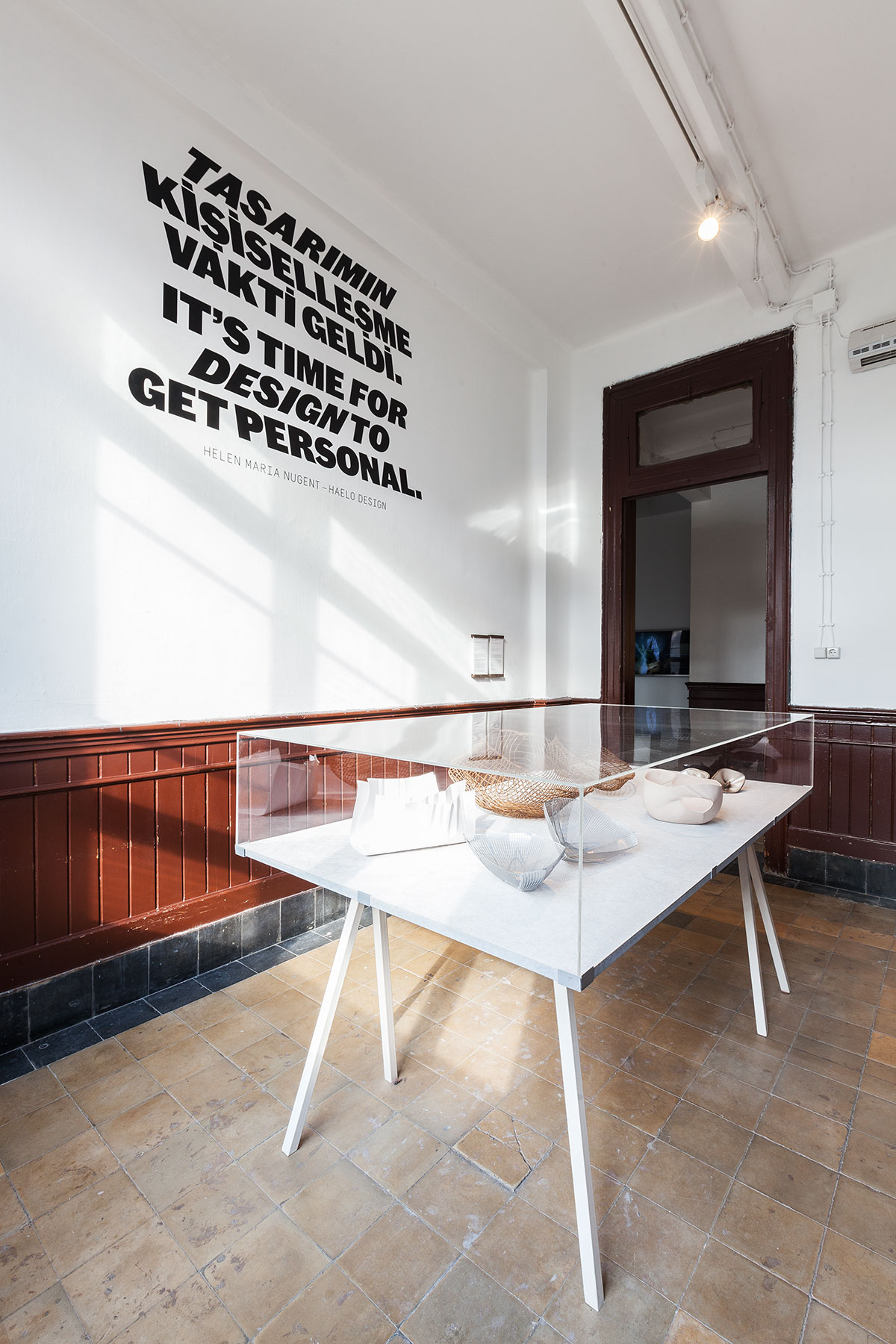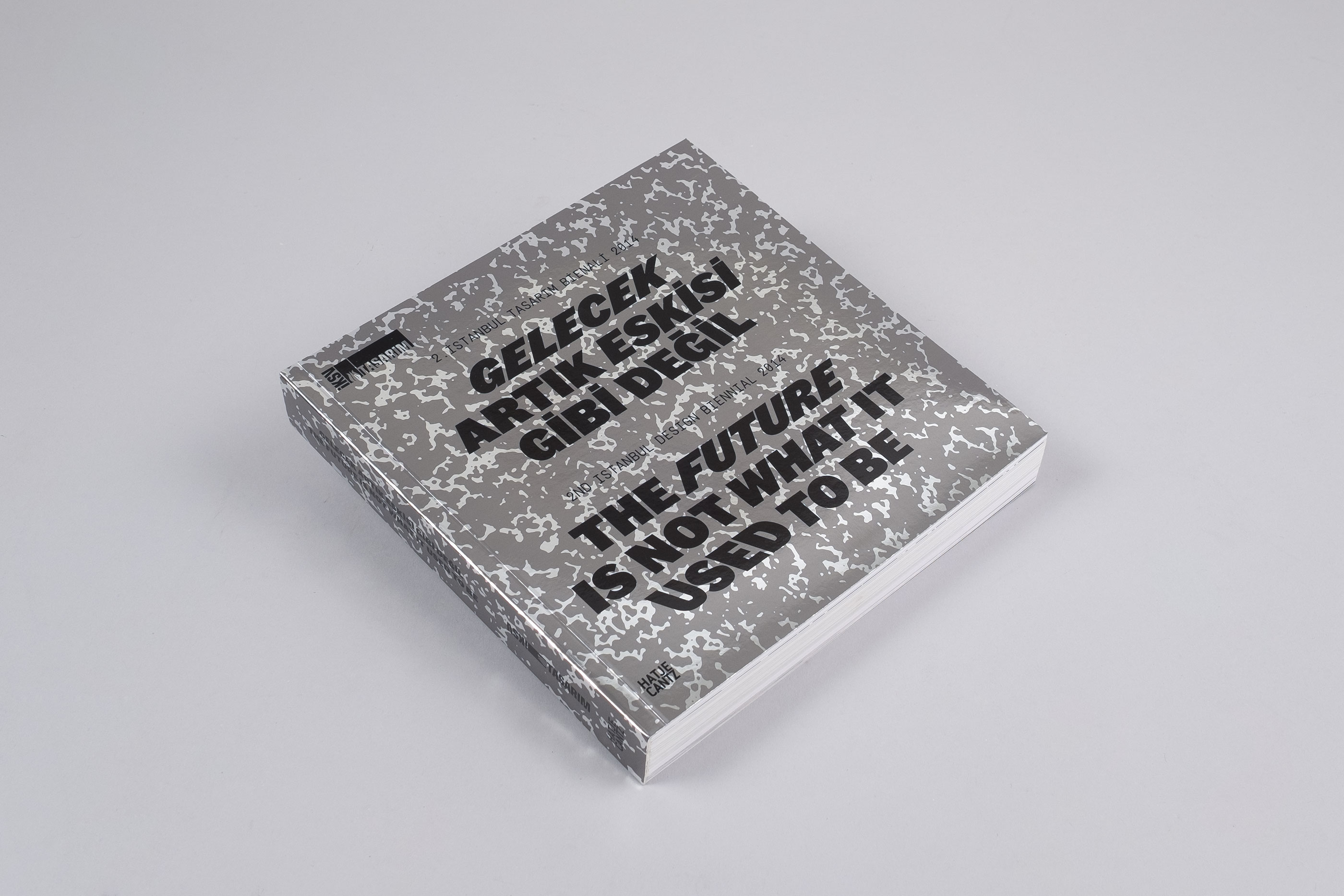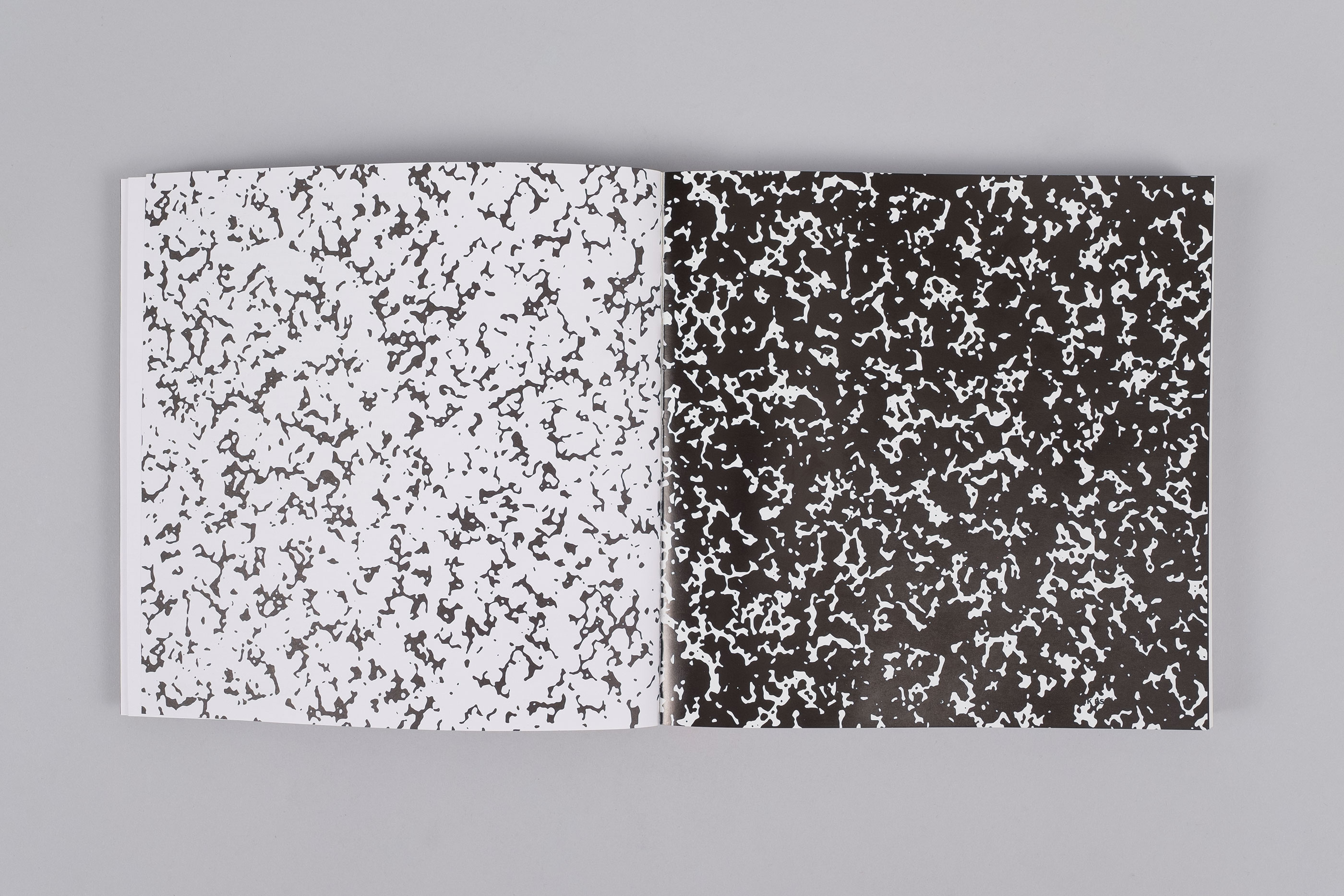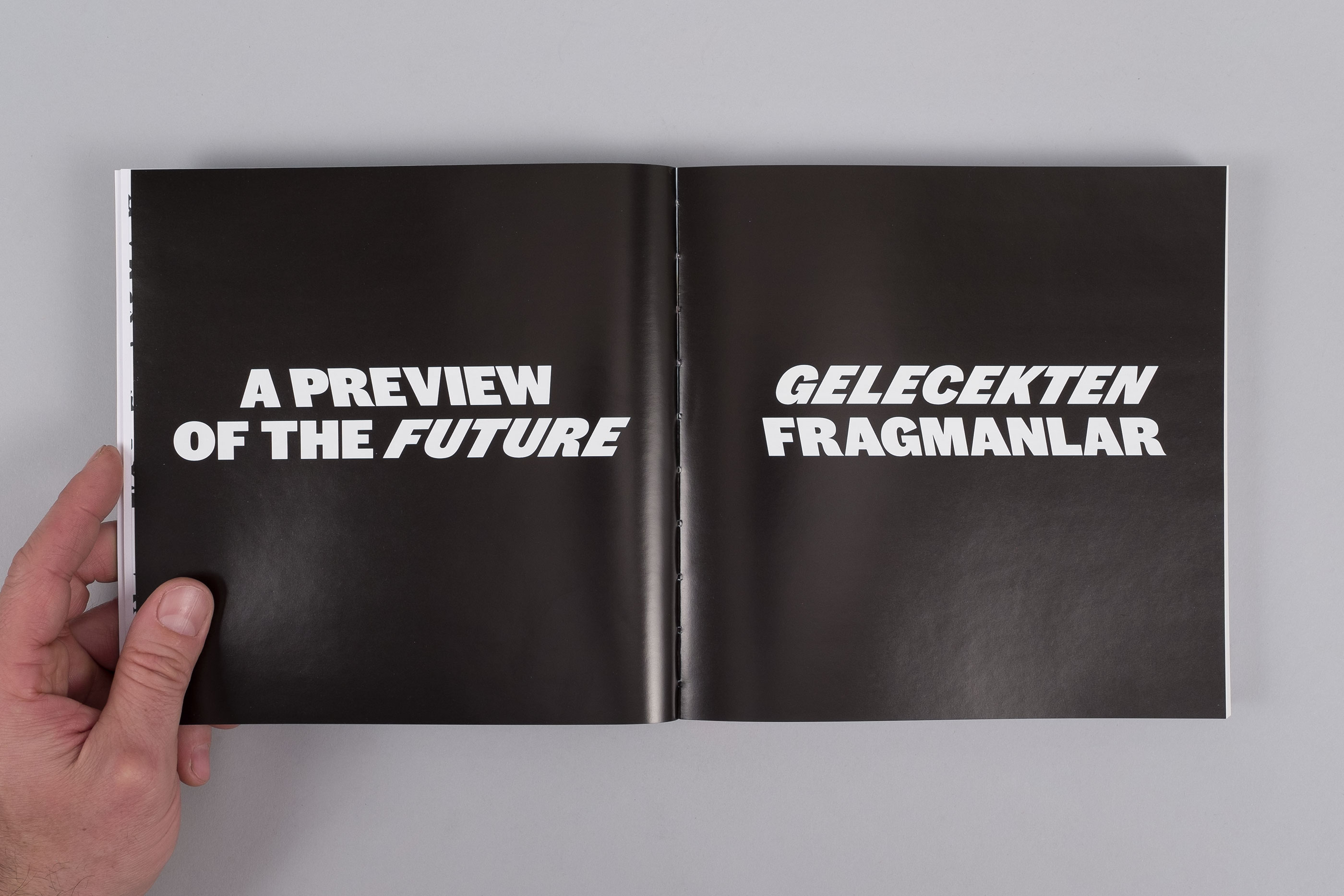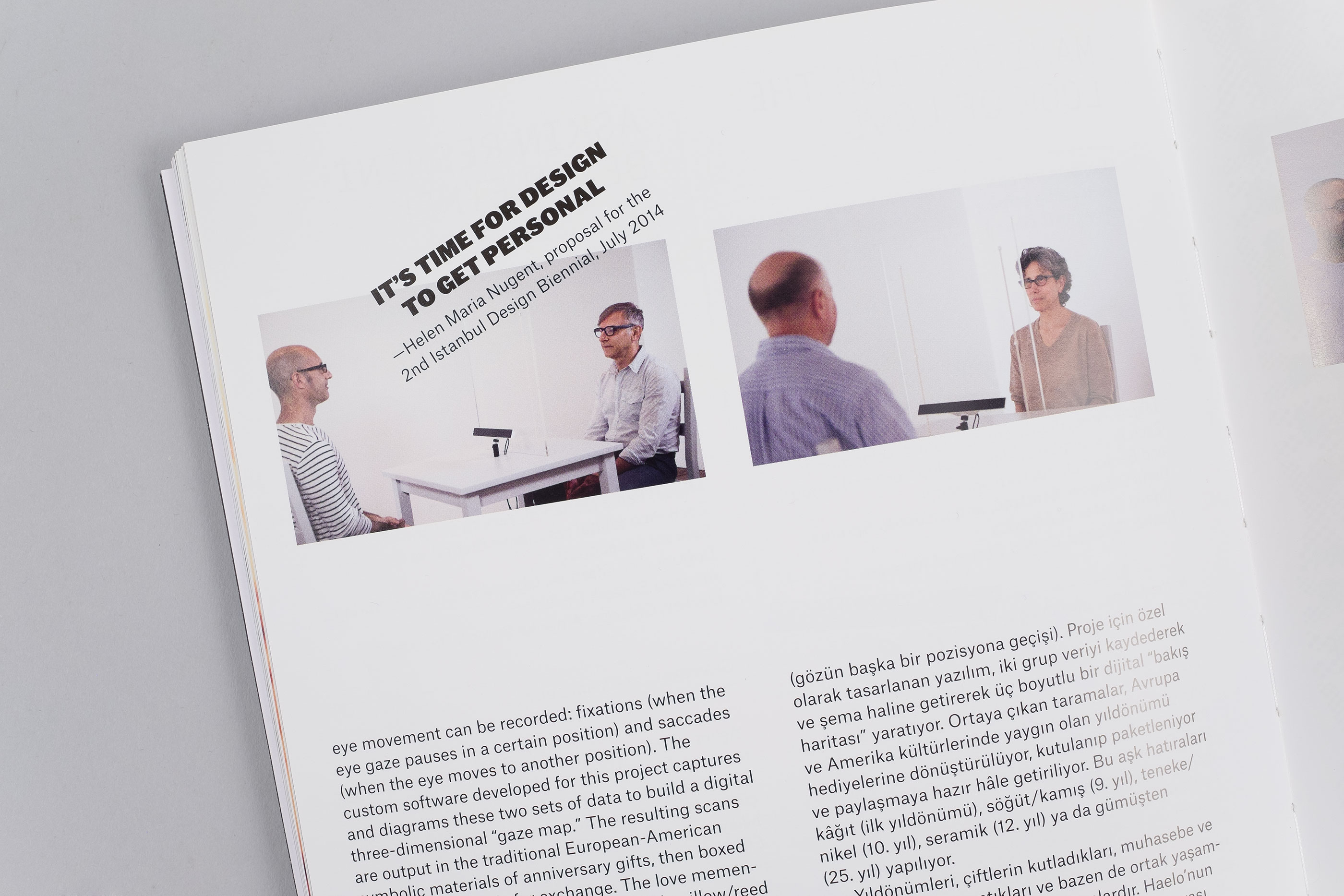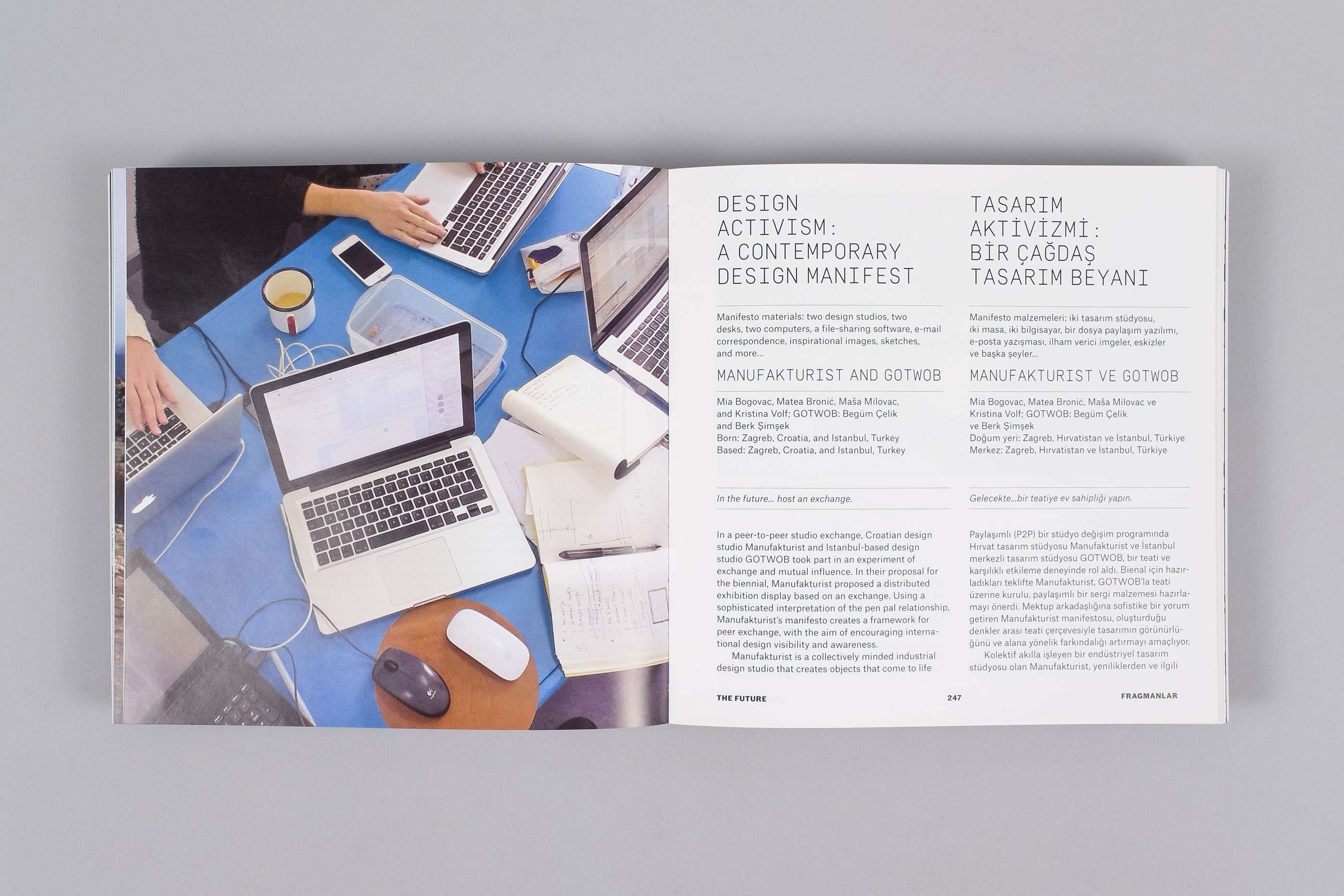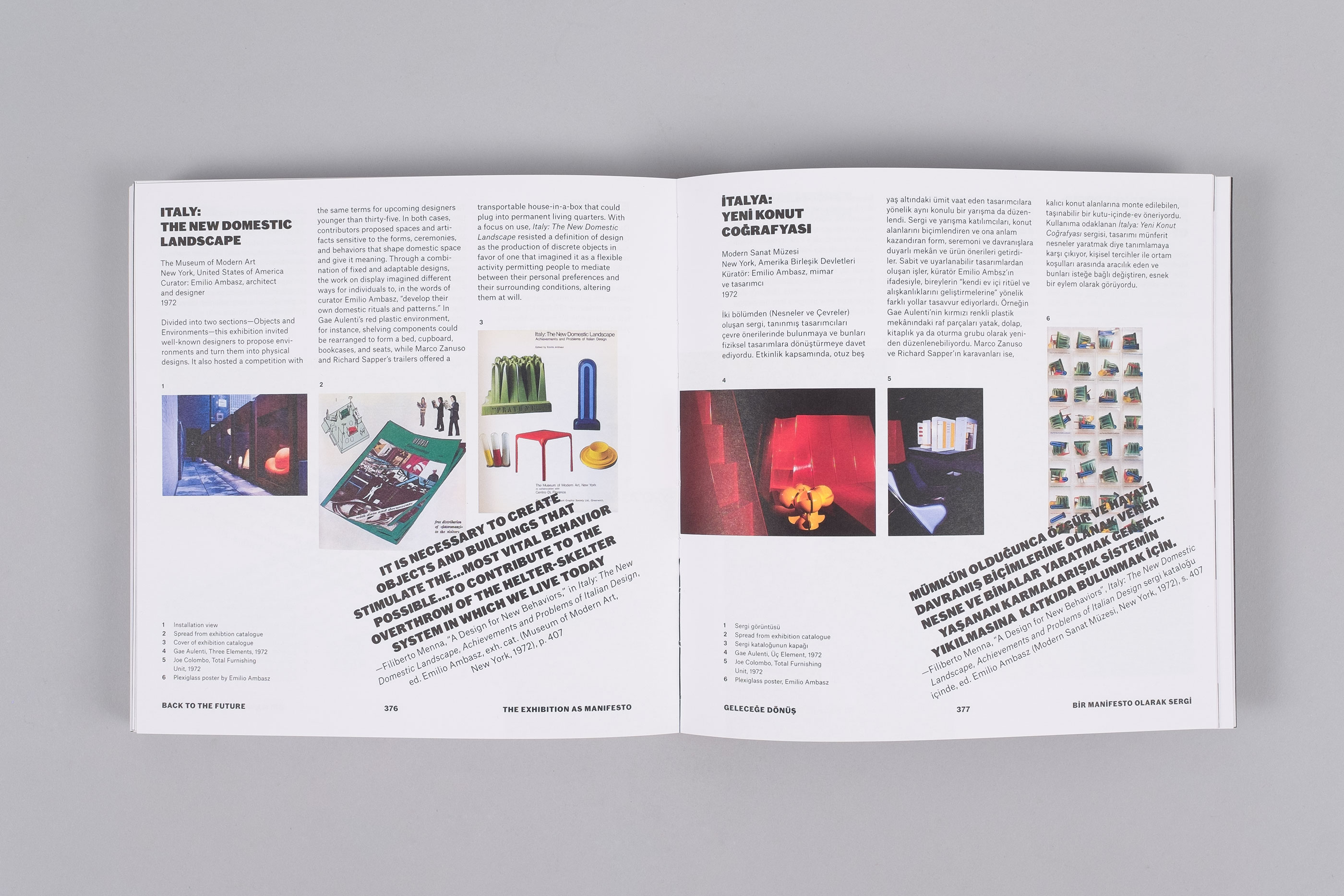 The Future Is Not What It Used to Be: The 2nd Istanbul Design Biennial
Curated by Zoë Ryan, the 2nd Istanbul Design Biennial gathered 53 projects from designers worldwide to address the question: "What is the future now?" Worked closely the curators and Istanbul-based architecture firm Superpool from the outset of the project, the design team advised on the development the Biennial's conceptual framework as well developing an identity system, catalogue, and exhibition.
The Biennial's identity system is rooted in a reconsideration of the 20th century design manifesto, building on historical precedents while pointing to the future. Central to the identity is a custom typeface, titled Caslon Doric, which begins from the idea that the appearance of language can itself reflect temporality. Derived from a nineteenth-century sans serif recalling early avant-garde publications, the typeface's characters lean backward and forward at varying angles depending on the "pastness," "nowness," or "futureness" of a given word.
2014
Adam Michaels, Prem Krishnamurthy, Jonatan Eriksson, Liz Seibert, Katie Okamoto, Superpool