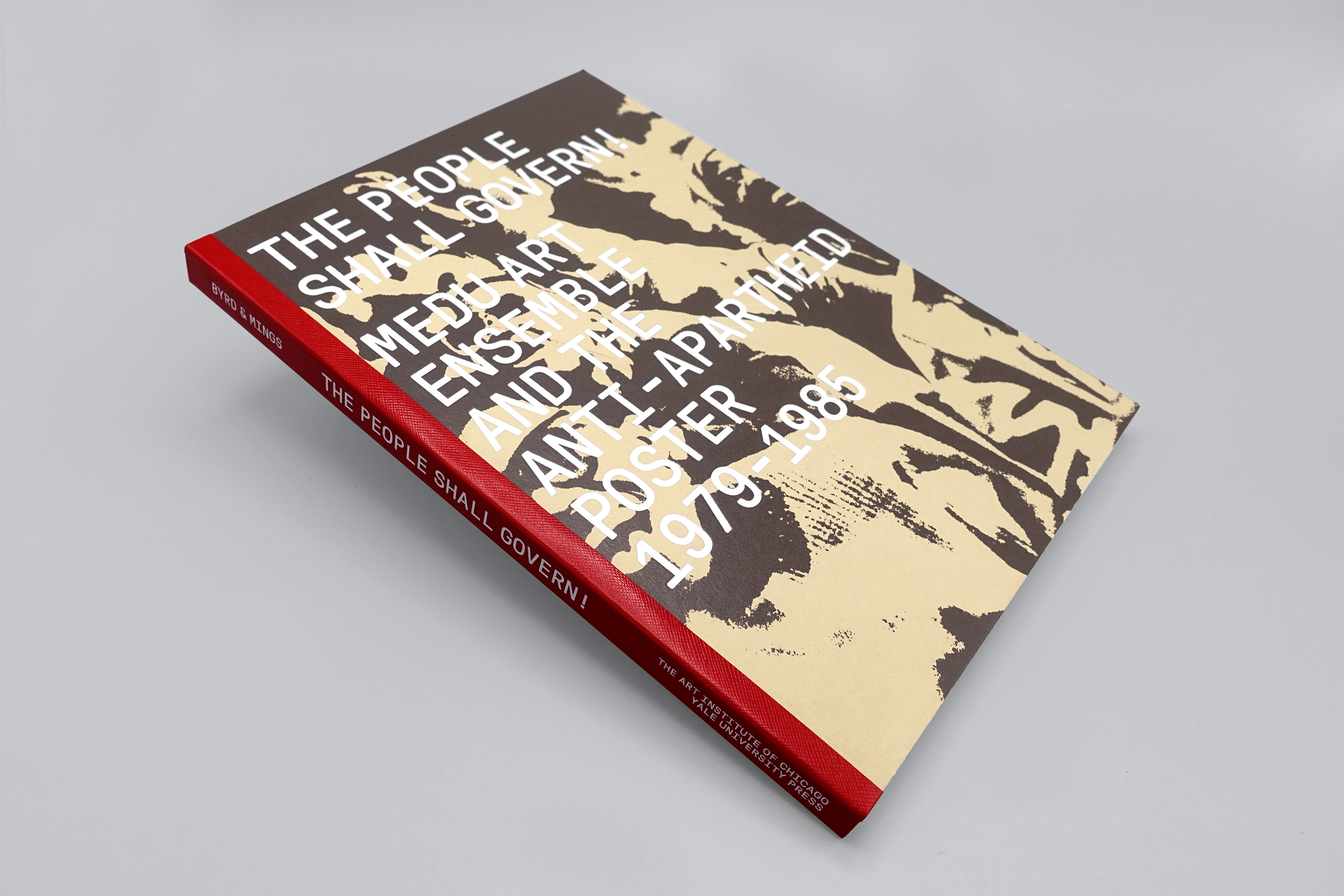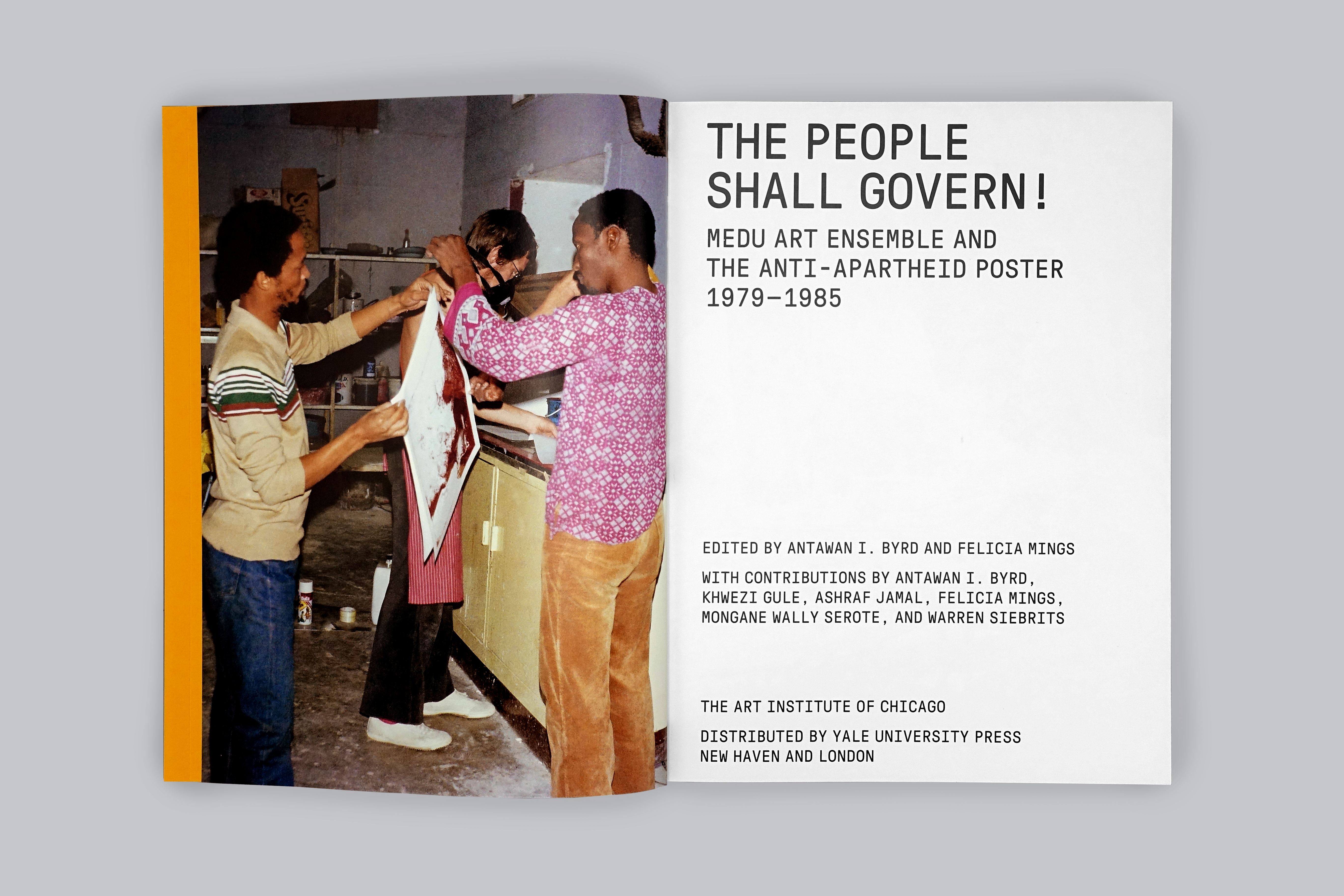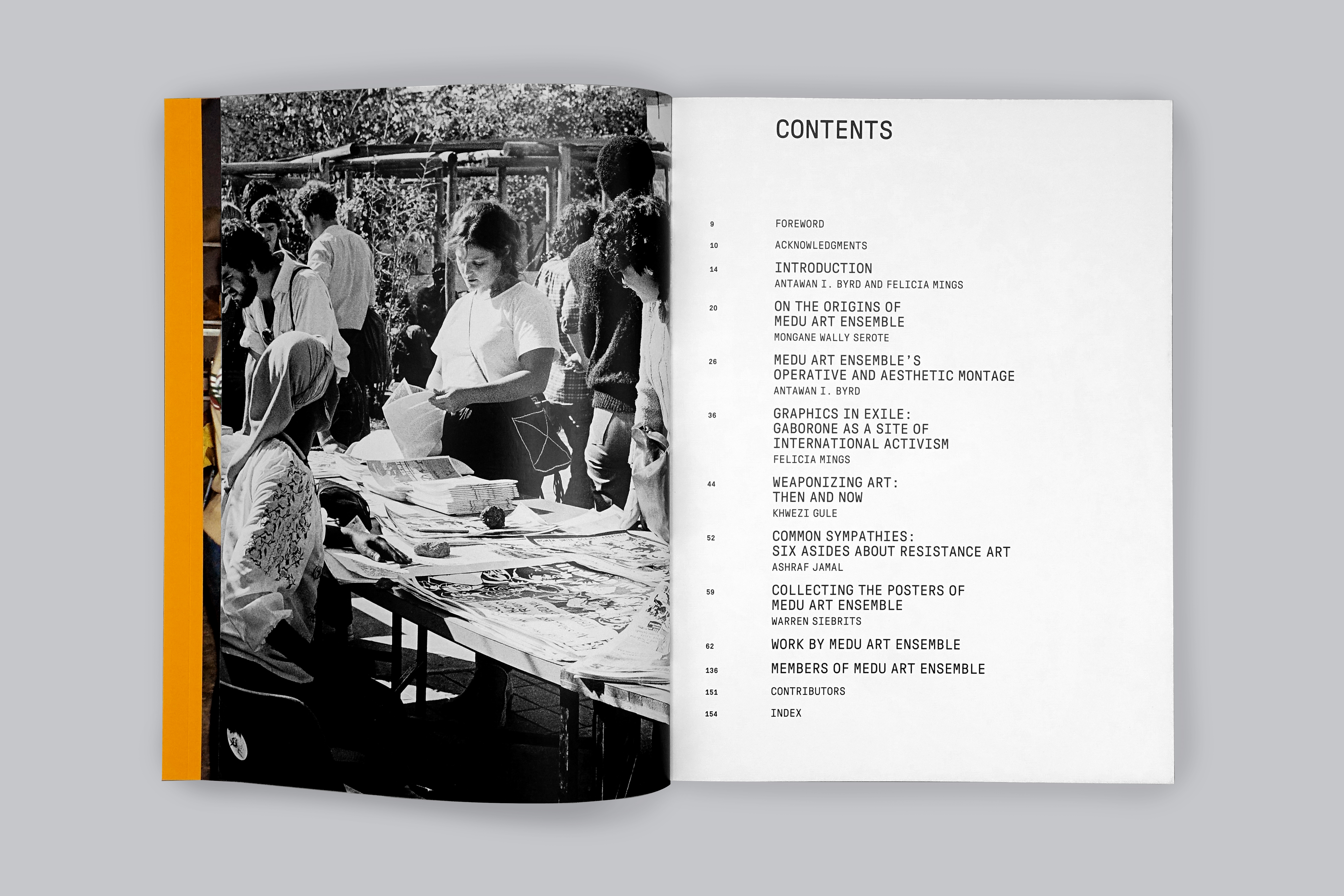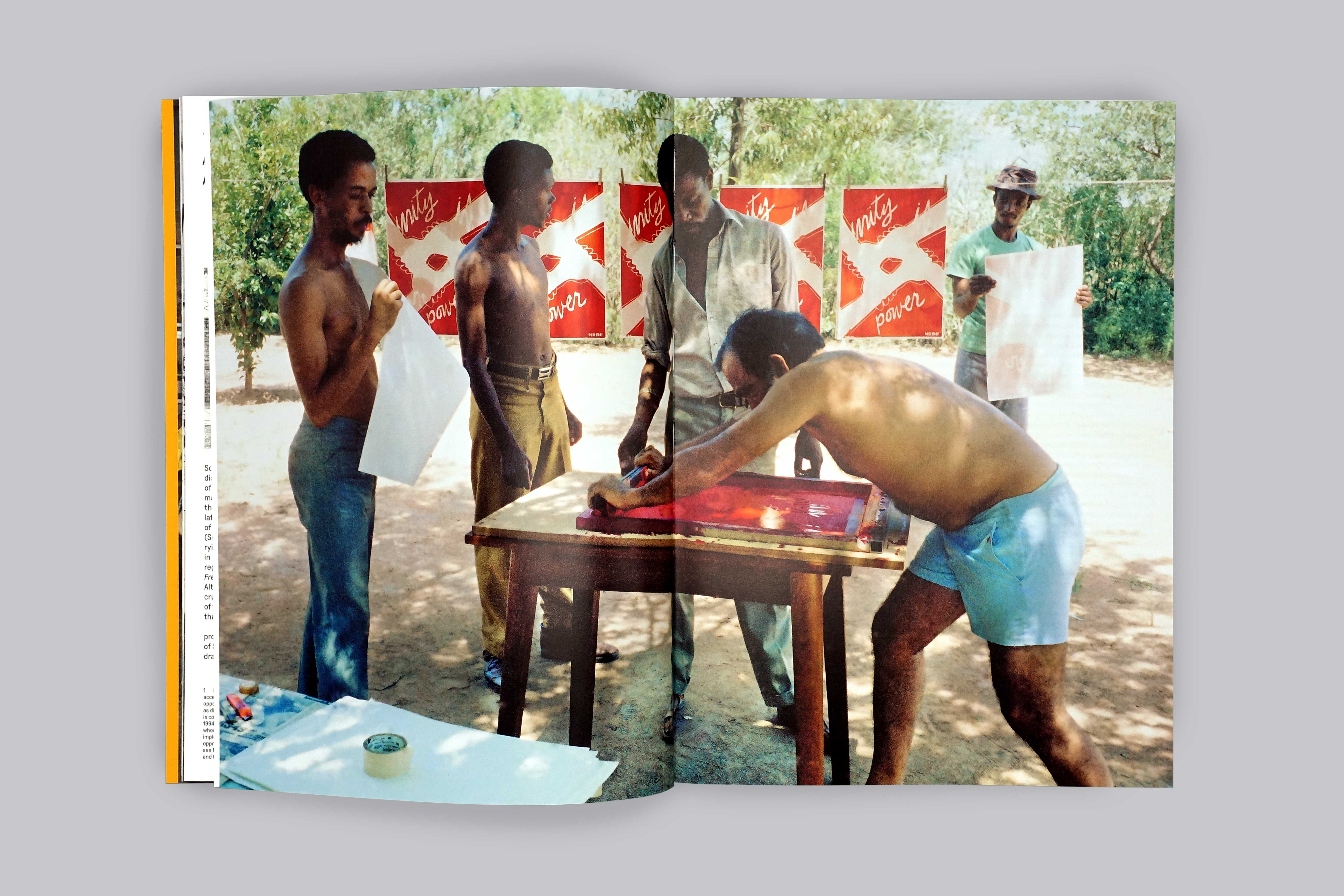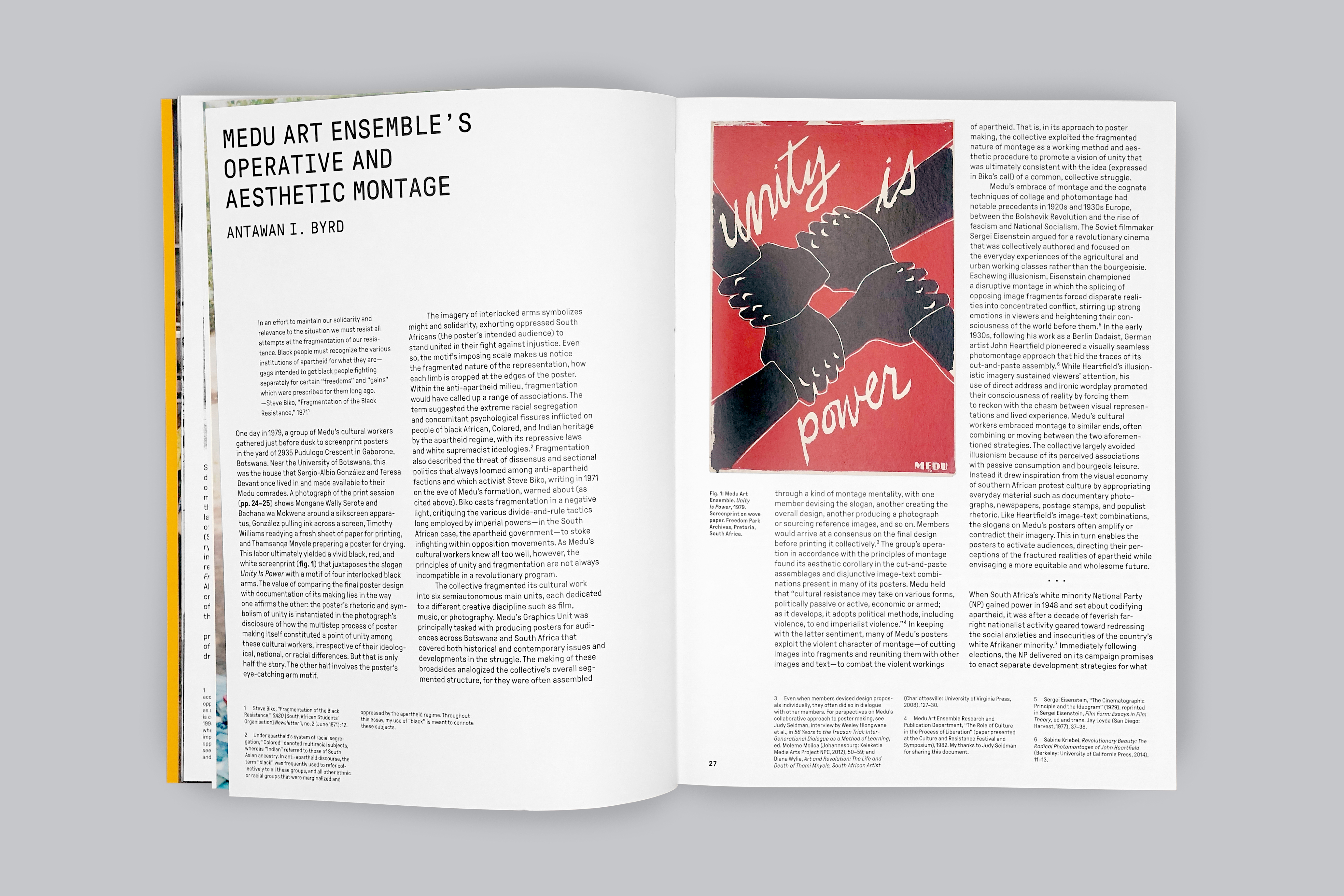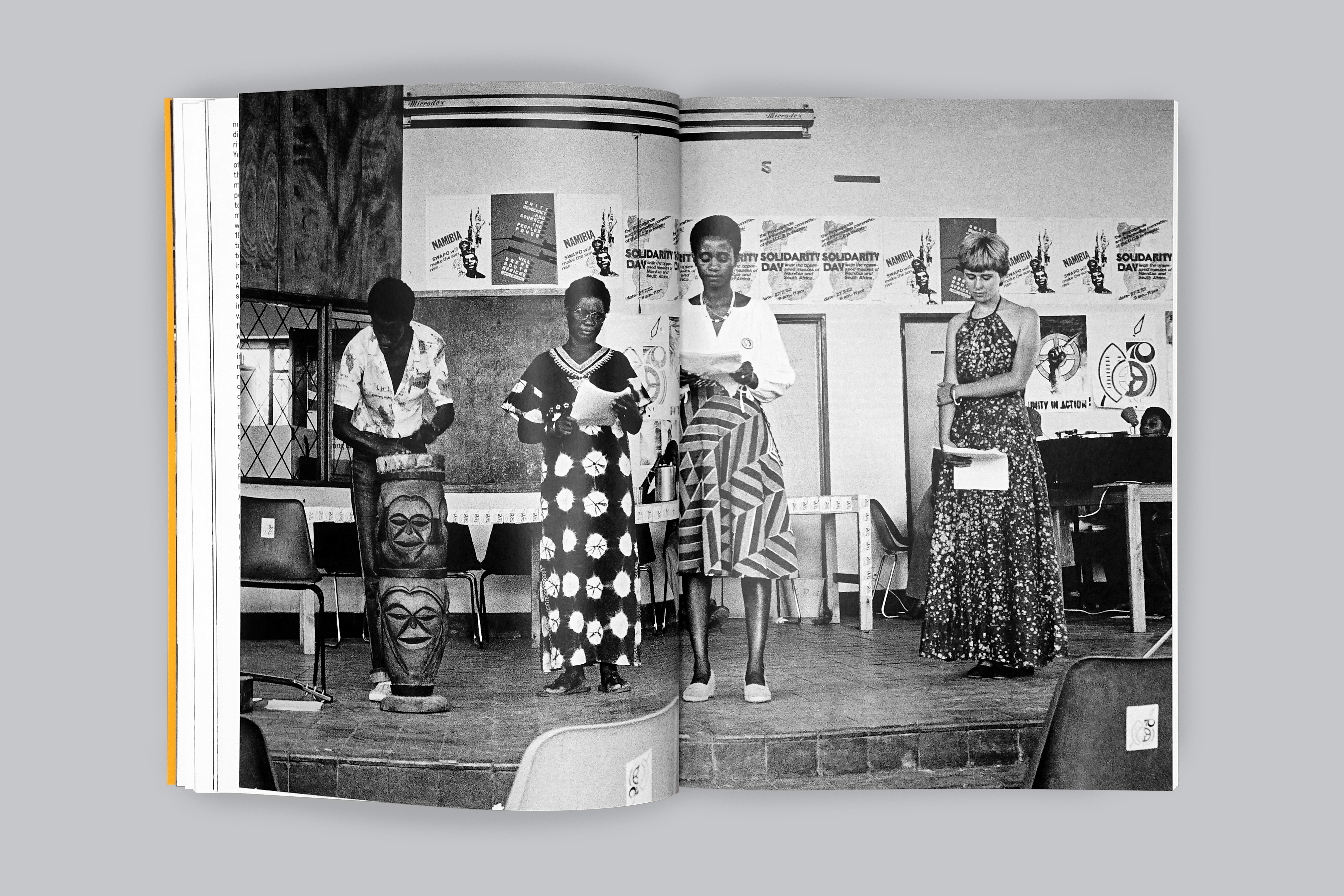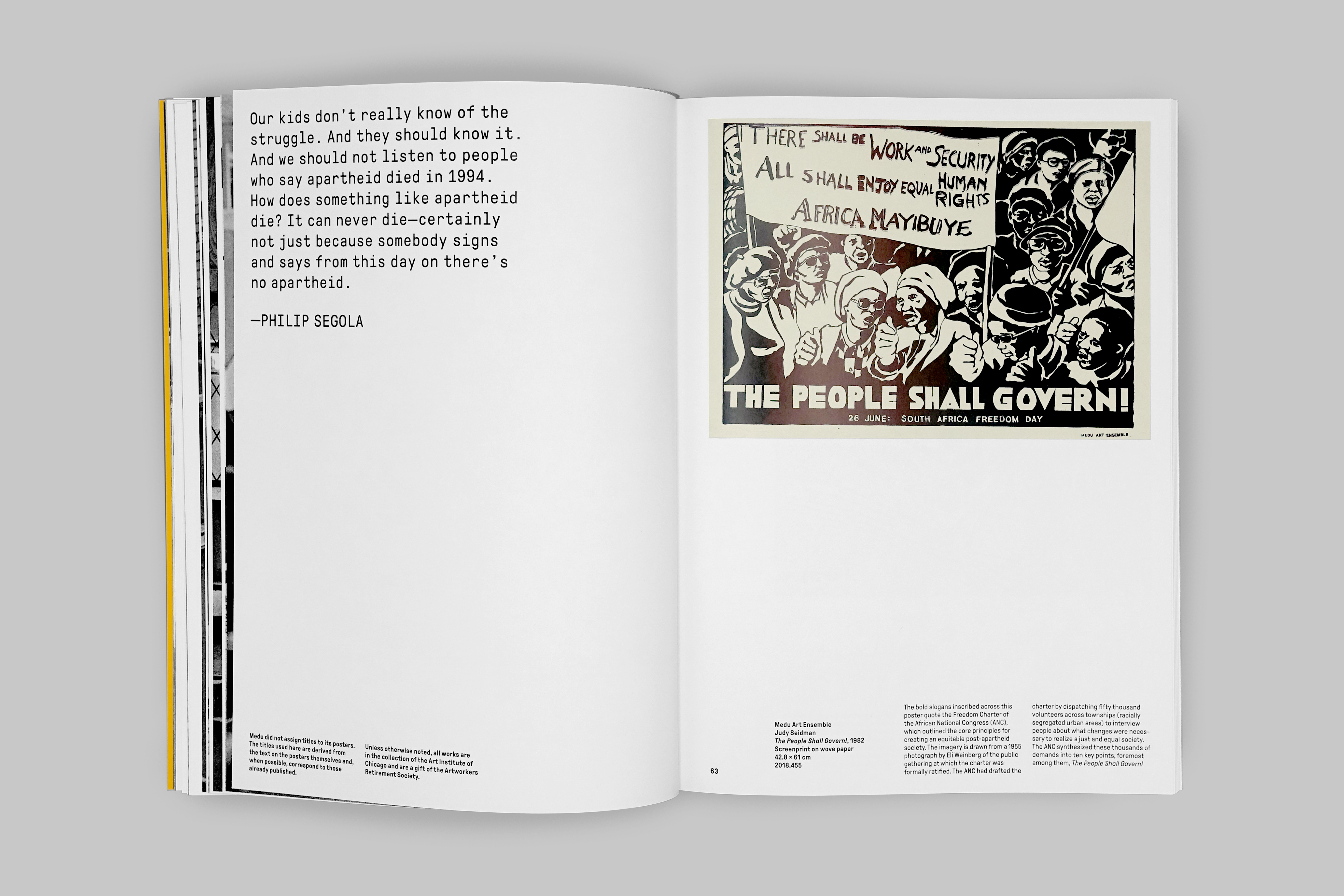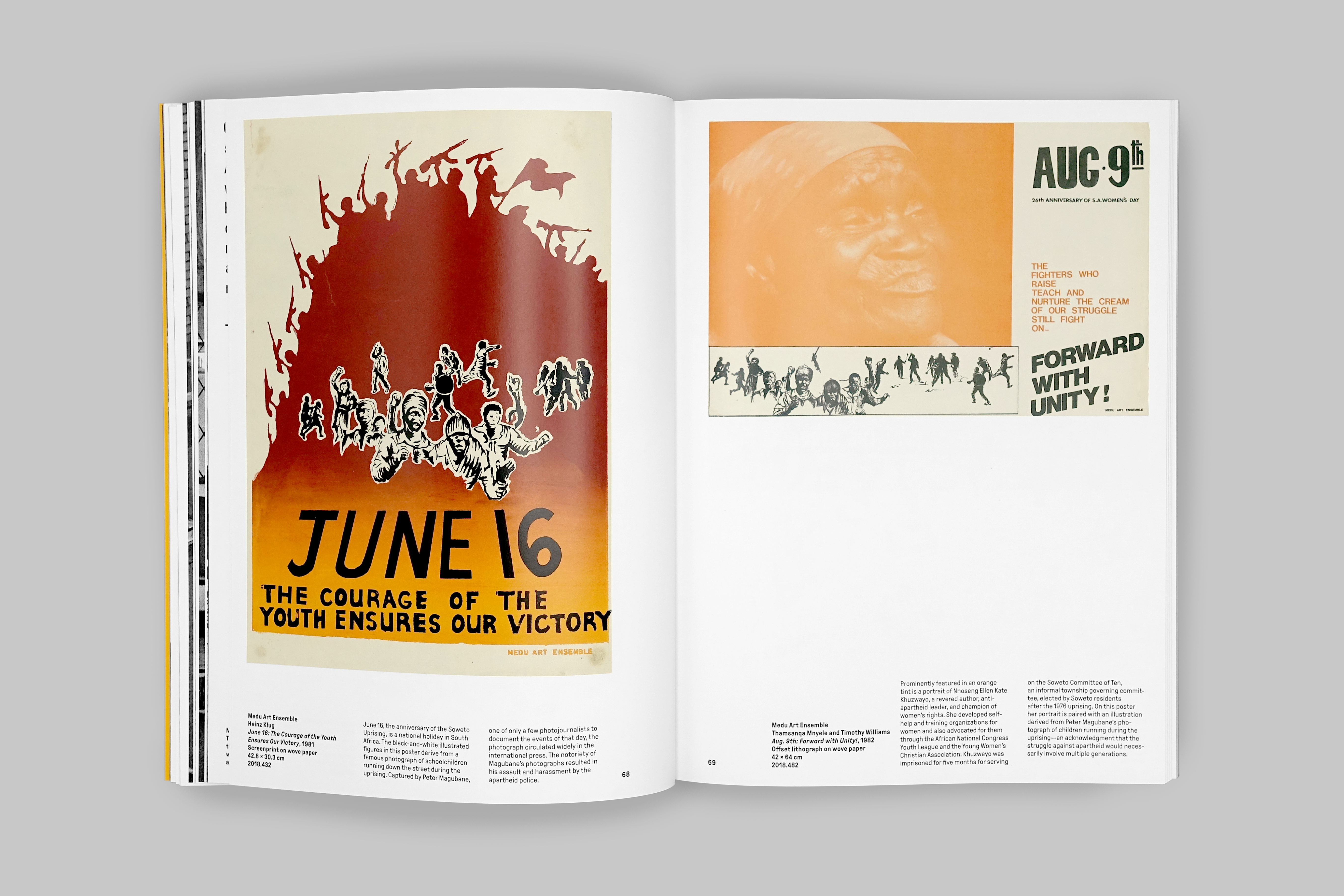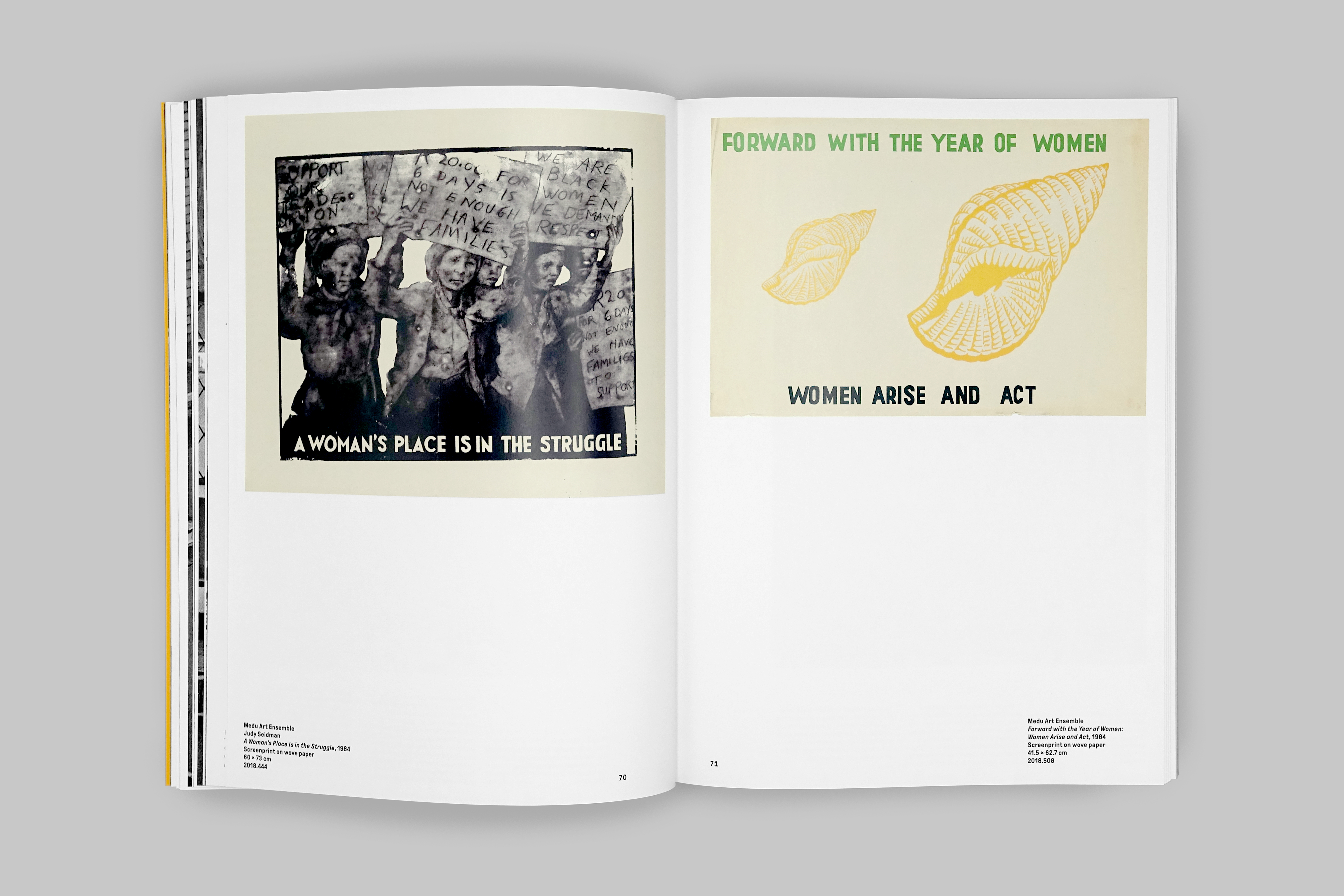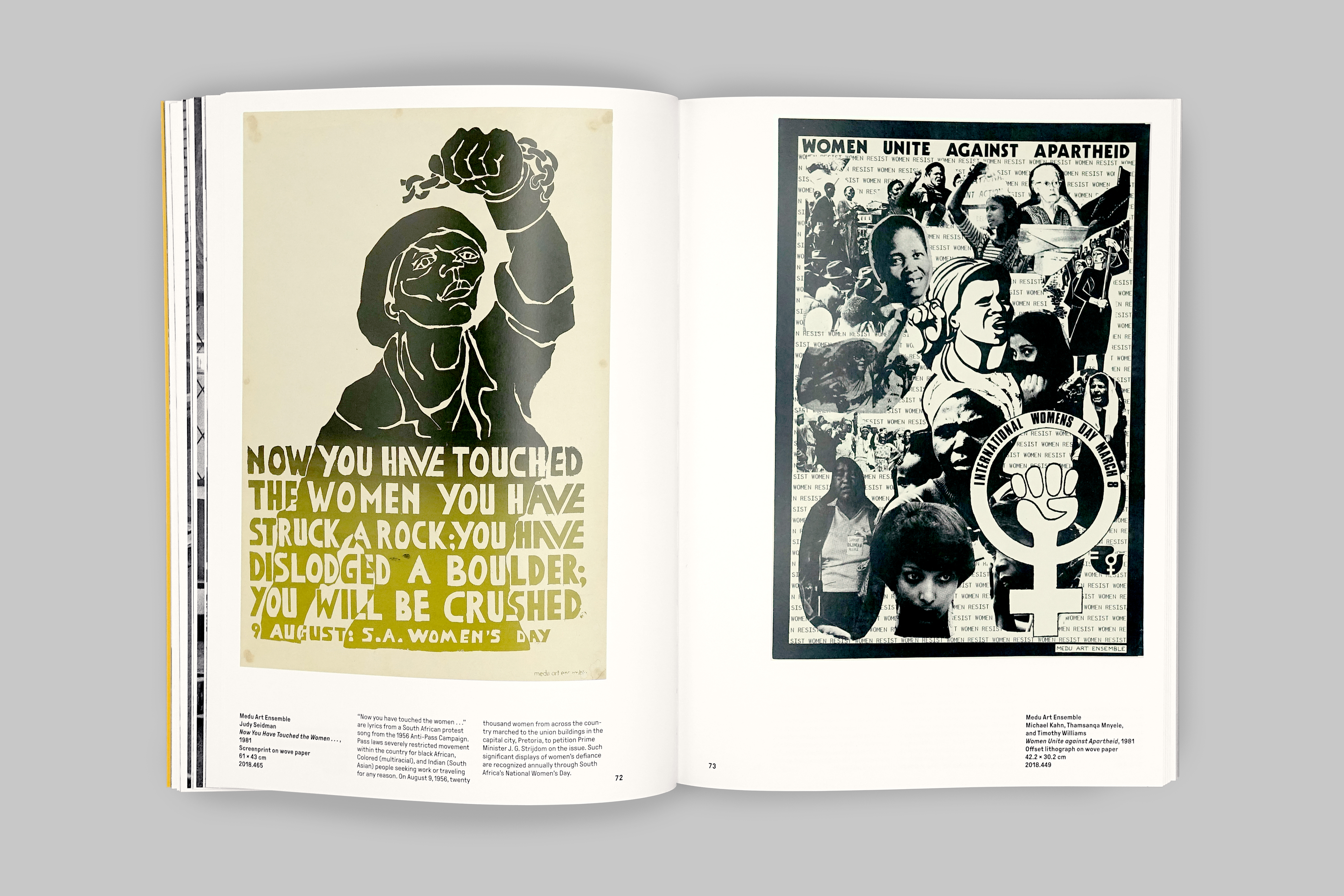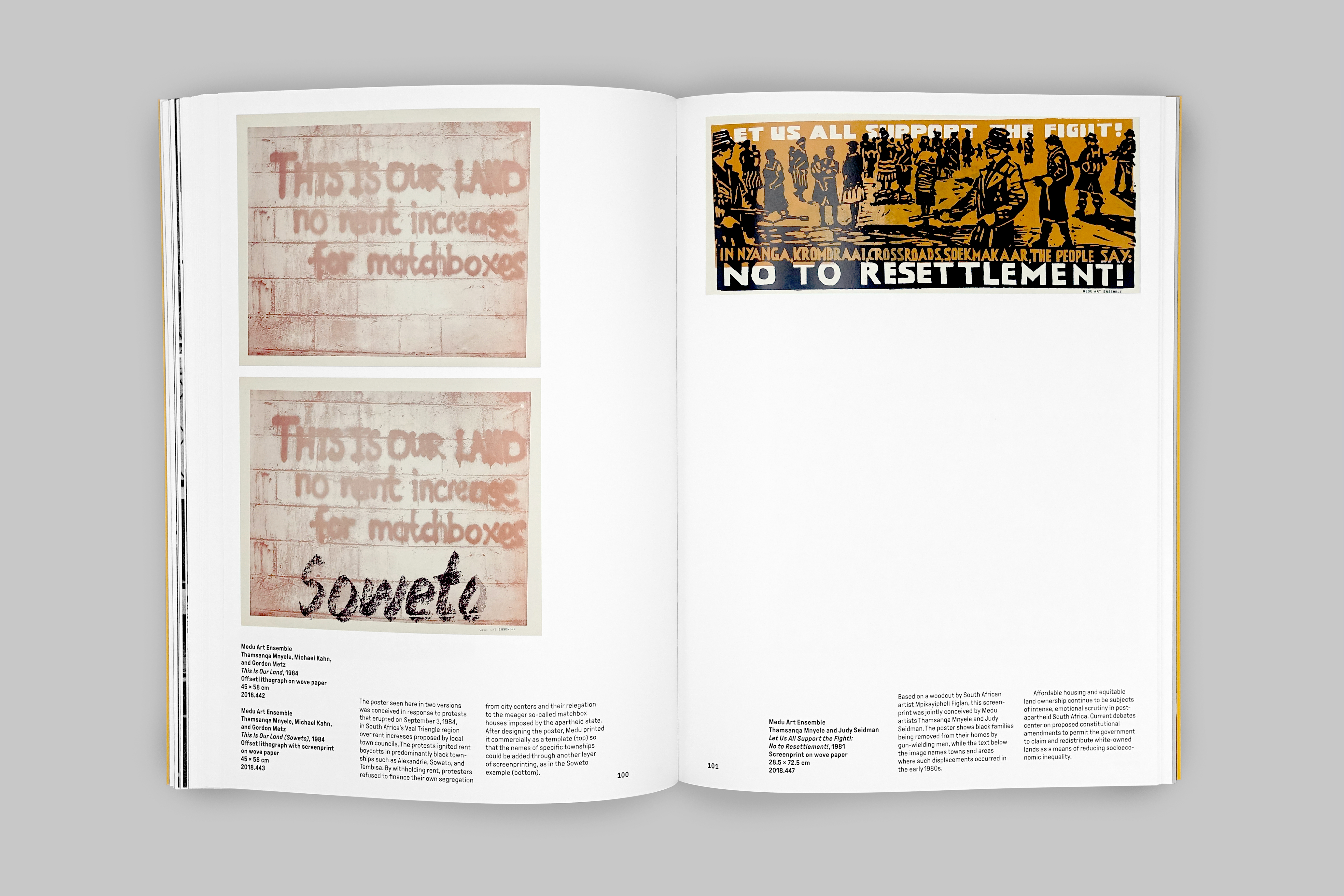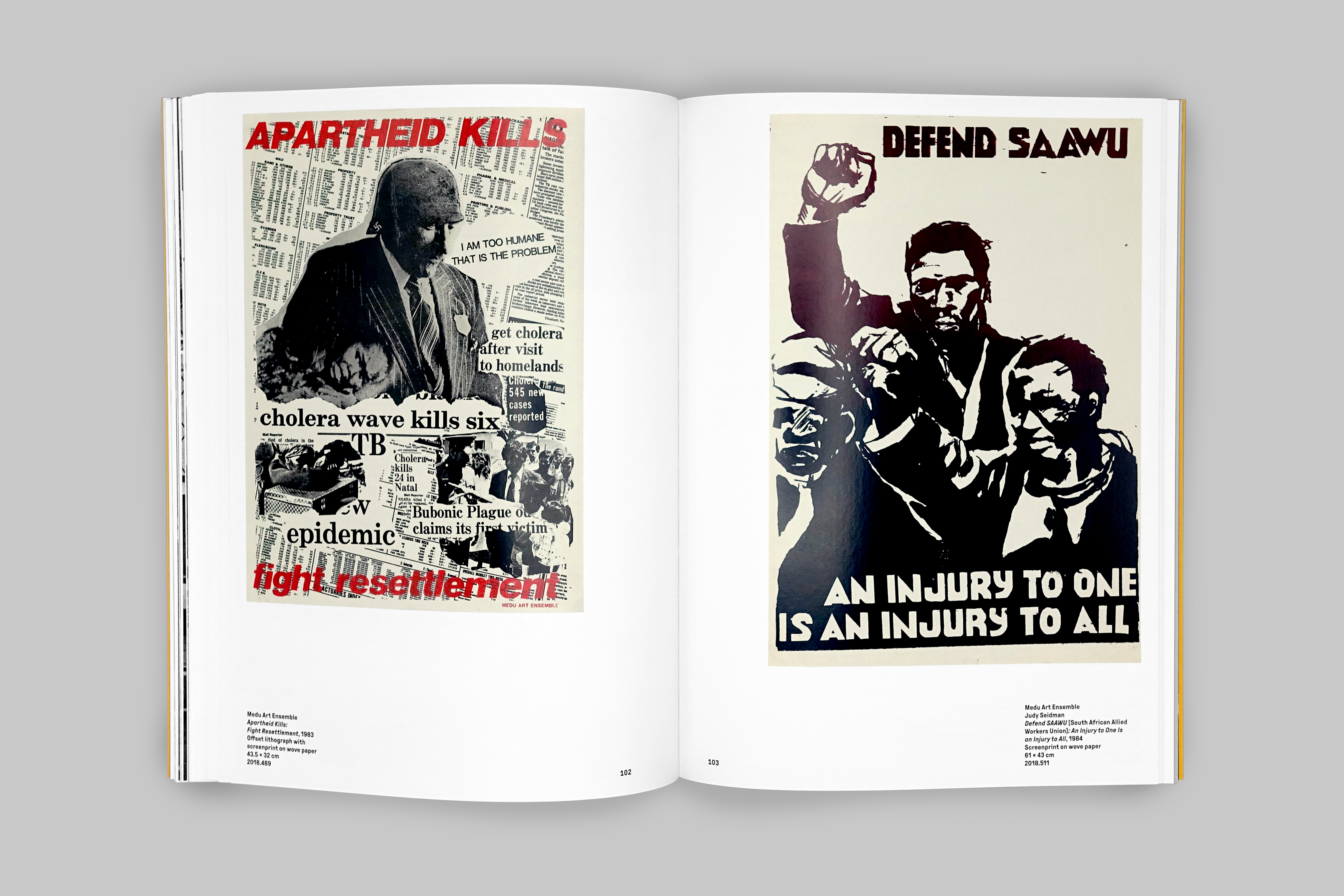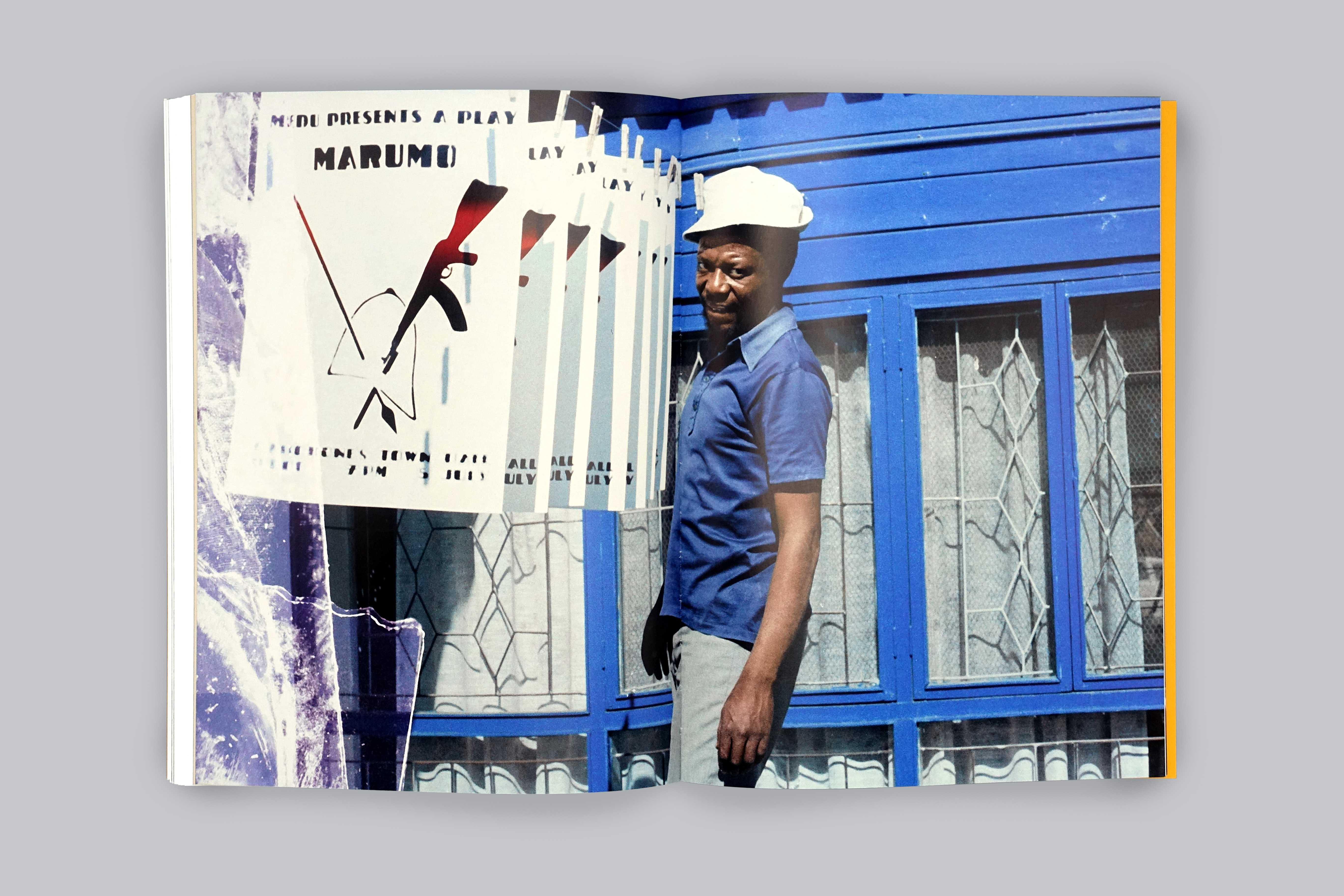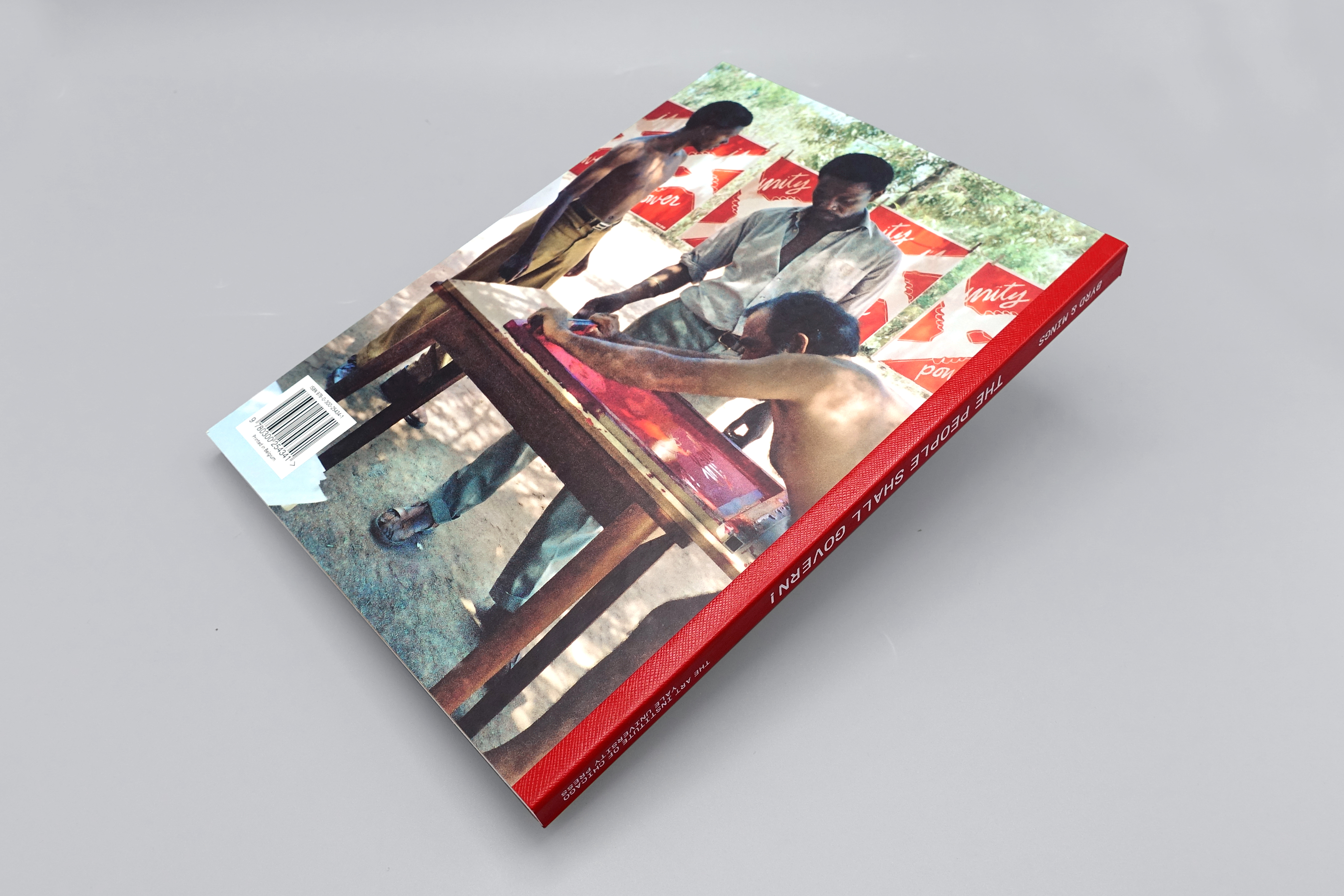 The People Shall Govern!
The People Shall Govern! Medu Art Ensemble and the Anti-Apartheid Poster 1979–1985 collects more than 60 rare posters by members of the South African artist collective. Executed collaboratively, these posters and images demonstrate how the spirit of oppositional creativity helped shape a culture of resistance to oppose a racist and violent apartheid state.
This catalogue accompanied an exhibition at the Art Institute of Chicago, the first-ever exhibition on the Medu Art Ensemble in North America.
8 ½ × 11 ½ inches
160 pages, hardcover
2020